Tasty Chomps was invited for an interview with Chef Jeremy at Ocean Prime Orlando located on Sand Lake Road.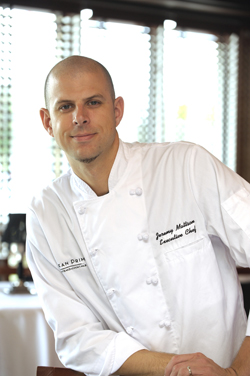 Chef Jeremy grew up and learned how to cook as his father was learning how to cook. During that time, Campbell's SpaghettiOs Pasta and Totino's Pizza Rolls were all the rage when his father decided to learn how to cook to sustain himself and his family.
Chef Jeremy traveled a lot due to his father being a professor. Chef Jeremy became independent and a self starter at an early age, which was partially because he is the youngest of 5 children in the family.
With learning how to cook at home, Chef Jeremy also started from the bottom at a young age and worked his way up in restaurants in a small town. He continues to feed, not only our community, but his humanity with his passion to work with local charities.
At Ocean Prime, Chef Jeremy and his team plan on adding a new item every year or so after doing extensive research and testing to perfect the item before adding it to the menu.
A sushi section was added a little over a year ago and Ocean Prime Orlando achieved their goal of being more than a steakhouse. Their selection is not just a random list of sushi, they researched and taste tested many ingredients to perfect each item. Plan your next visit with sushi on your mind. I recommend the Prime Roll, Lobster Roll and Hamachi Crudo.
It was a pleasure learning more about Chef Jeremy and try some of his favorite dishes as well as popular items on the menu. Many, include myself, always wonder about the chefs and restaurants I dine at. I believe that knowing a little more about the lives of our chefs and the history of the restaurants will make us feel as if we are on a whole new level with the restaurant and we are more likely to come back.
The Tuna Tartar is a bit too salty from the soy sauce. Aside from that, the tuna is fresh and go well with the wasabi avocado underneath.
The Chilled Crab Meat Cocktail is delicious with a very slight sweetness to it. The sauce will add a dense layer as it is mayonnaise based. In my opinion, I prefer the crab with the slice of lemon that comes with it.
Roasted Brussels Sprouts are soft in texture and earthy in flavors. It has many health benefits, but it still does not sway my liking due to its bitterness.
The Chilean Sea Bass is so buttery smooth it melts ineyour mouth. There's a light sweetness that dances on your taste buds. The sea bass is seasoned lightly and plated with a few pieces of truffle and carrots over whipped potatoes, peas and a champagne truffle sauce made with clam juice. This is one of the most popular dishes at Ocean Prime Orlando, besides the steaks, and I now understand why! I highly recommend this dish.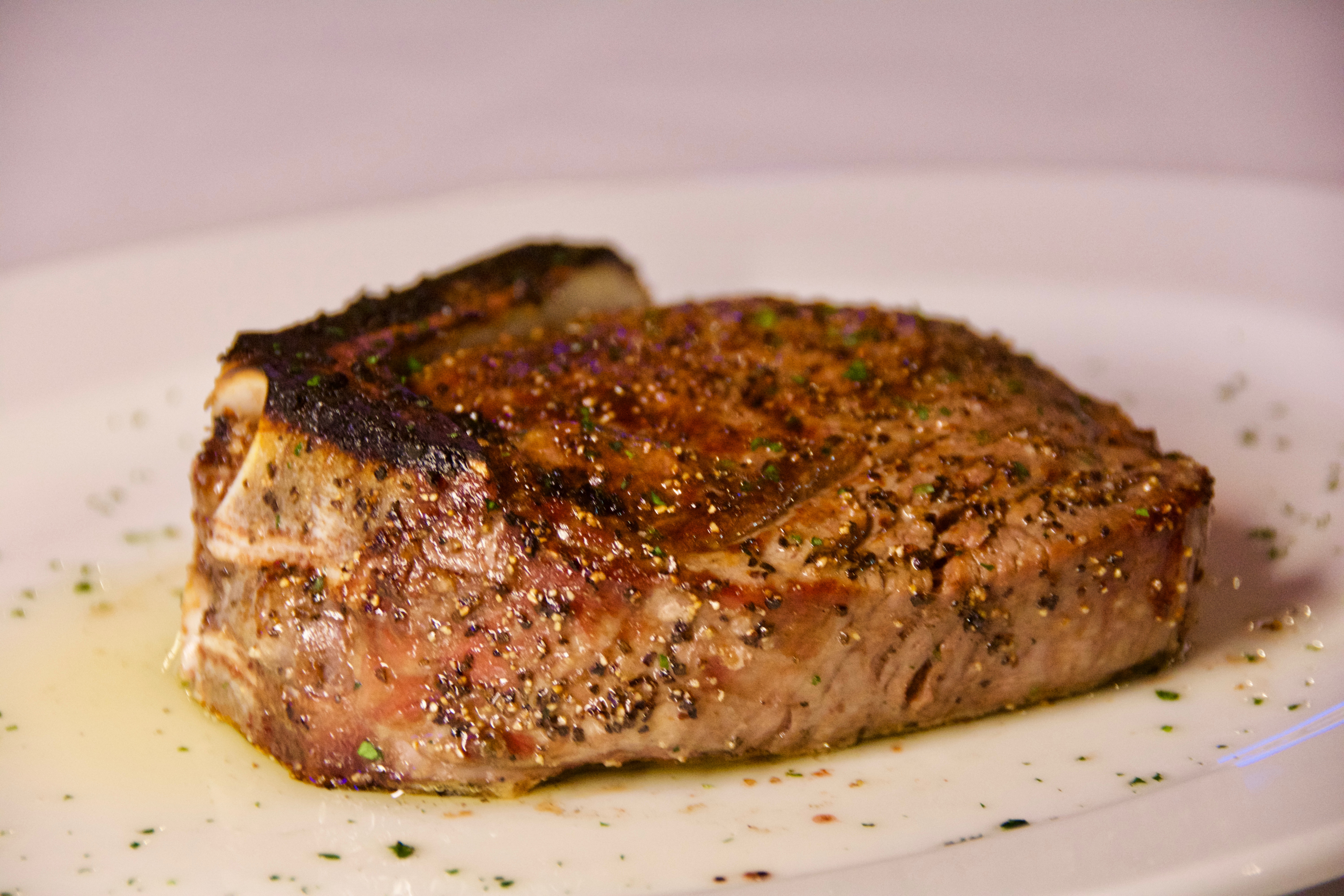 Bone-in fillet steak is cooked to your liking. It is lightly seasoned with some salt, pepper and butter before it is broiled at 1200 degrees. The steak is tender and moist. It has a unique and robust flavor that is quite earthy.
The Warm Butter Cake has a crisp coating and a warm, melt-in-your-mouth center. It is overpoweringly sweet on its own, which is why it is topped with vanilla ice cream to mellow out the sweetness. A raspberry sauce can be found beneath the cake…this dish is healthy because it has fruit, right?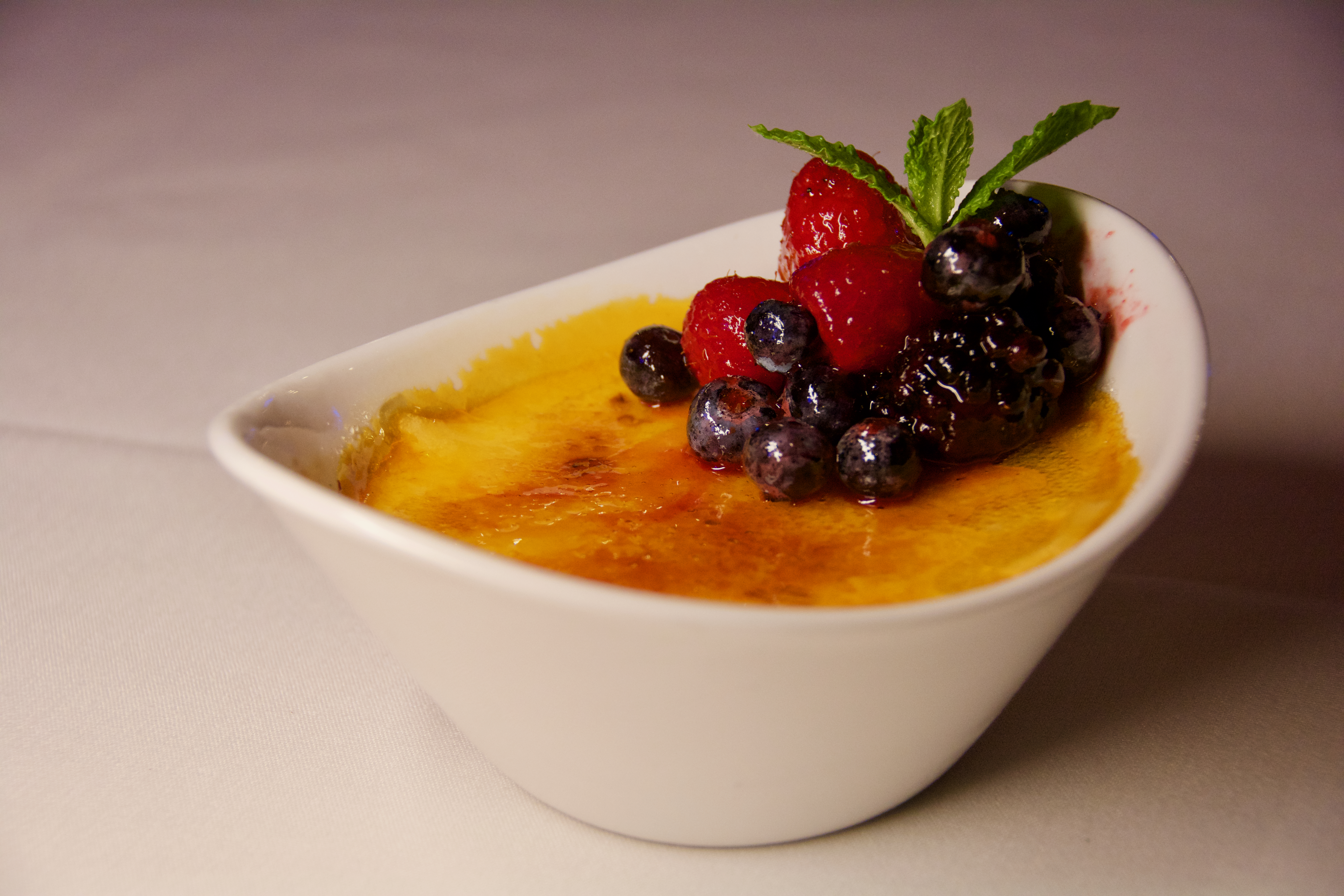 The Crème Brulée is a must at Ocean Prime. Flavors are subtle and blend well with one another. It is a personal favorite of mine and I continue to have this dish each time I visit no matter how full I am.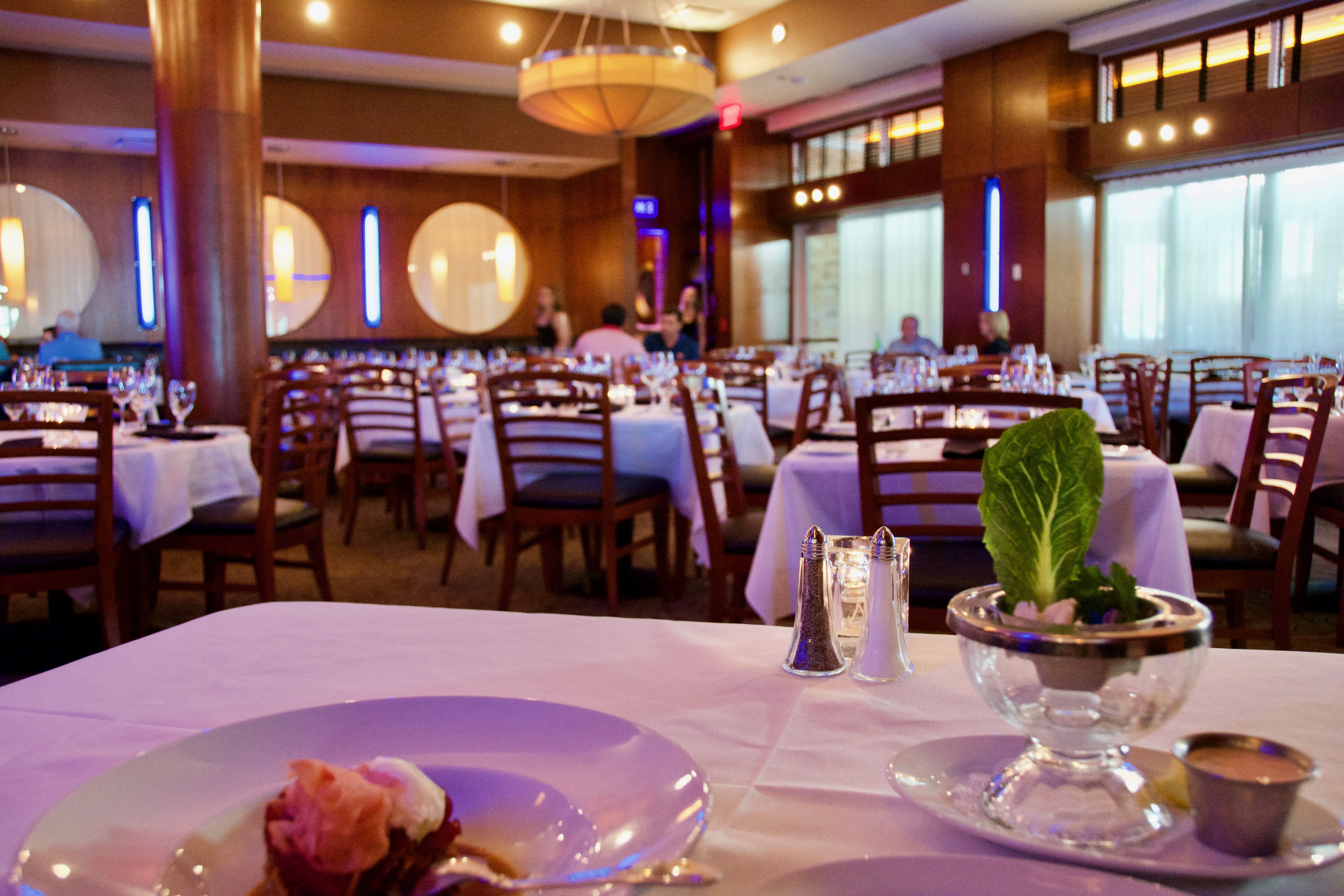 Stop by Ocean Prime Orlando for an intimate setting for a date, family gathering or business meeting.
Location:
RIALTO AT SAND LAKE
7339 West Sand Lake Road
Orlando, FL 32819
Contact:
Hours:
Monday – Thursday 5:00 PM – 10:00 PM
Friday – Saturday 5:00 PM – 11:00 PM
Sunday 5:00 PM – 9:00 PM
Lounge 5:00 PM – Close