I had the honour of attending a wine tasting led by Tuscan Producer, Andrea Cecchi, from the Cecchi Family Estates. The tasting was held at the beautiful DoveCote Brasserie near downtown Orlando.
A little about the brand:
· Cecchi are pioneers of providing beloved wines from the Maremma region of Tuscany, Italy. 
· They are one of the first producers to establish vineyards in Maremma which is commonly referred to by locals as the wild, wild, west.
· Andrea Cecchi was invited to present a special bottle of Chianti to the Italian (U.S.) Ambassador in Washington, D.C. last year in commemoration of Chianti's 300th Anniversary.
· Their estate at Villa Cerna is home to award-wining restaurant, Foresteria Villa Cerna.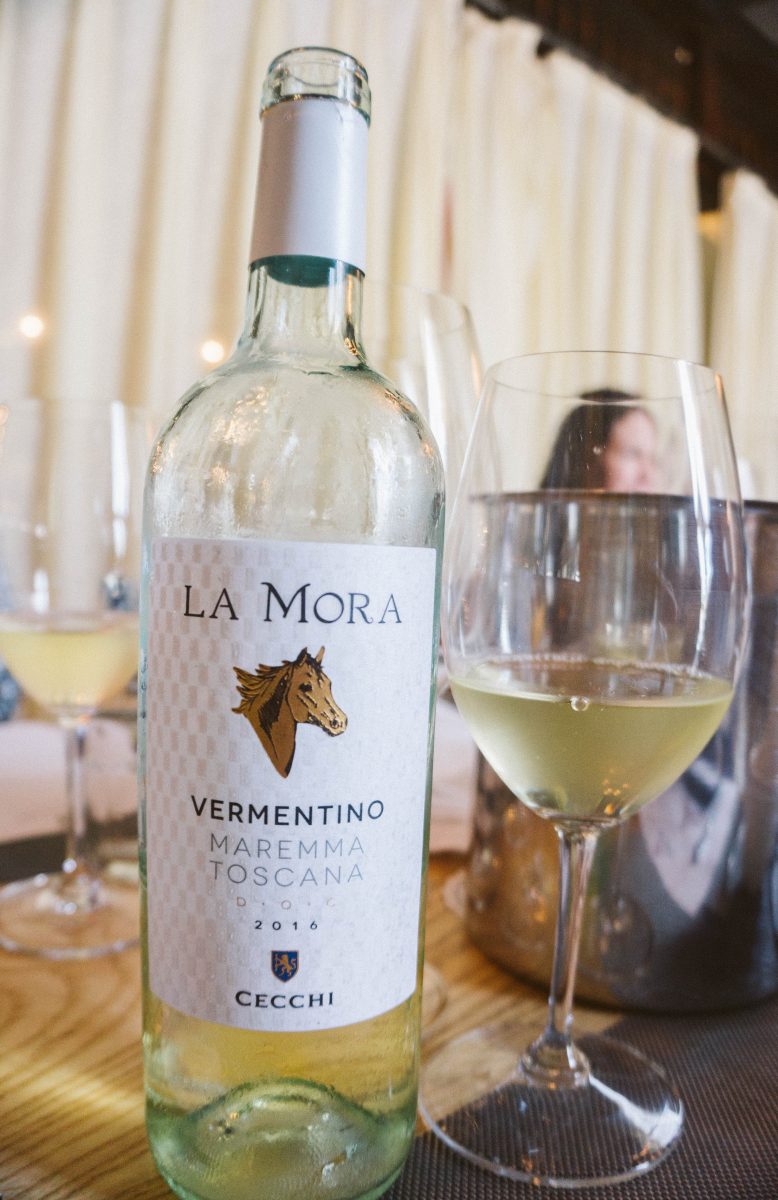 We started off with Cecchi La Mora  Maremma (DOC 2016).
A Trendy wine with sweet and light fruit notes that's smooth and easy enjoy. It was recommended that this would pair nicely with calamari pasta or a spaghetti.
I would even enjoy the wine with the Atlantic Salmon that's beautifully prepared with quinoa, kale, preserved lemon, almonds, black olive.
The Cecchi Storia Di Famiglia Chianti Classico (DOCG 2014).
I would say it's a medium bodied wine from the Sienna/Florence region with nice viscosity.
As we begin to experience the red wines I went with a Steak & Frites. Charred 8oz Hanger Steak in bordelaise sauce.
Next is the Cecchi Riserva di Famiglia Chianti Classico Riserva (DOCG 2013) 
Andrea explained to us that this is a prestigious wine that would be mainly presented when there's a special occasion to be celebrated amongst friends and families. The wine presented with elegance, spicy, and full bodied that definitely lingers after your initial sip.
We then moved onto the COEVO (DOC 2011)
A contemporary wine that tells the story of their family. Made from their father's favorites regions- a super Tuscan blend full of smokiness and deep fruits that almost resembles a Pinot Noir.
I could definitely see how passionate the Cecchi Family is in their wine production and I'm quite excited to see more of their selections being served throughout central florida.