One of the most impressive new hot pot restaurants opened recently here in Orlando called Nine Spices Hot Pot. This one utilizes a conveyor belt that is continually on, rotating through dishes of veggies, meats, fish, and more for diners. Though we may be more familiar with it through videos of sushi restaurants using this conveyor belt system, it is truly an impressive sight to see.
A popular dish in the winter time, hot pot is a type of Asian fondue method of cooking, usually with a steaming, simmering pot of hot broth.
While the hot pot is kept simmering, ingredients are placed into the pot and are cooked at the table. Typical hot pot dishes include thinly sliced meat, leaf vegetables, mushrooms, wontons, egg dumplings, tofu, and seafood. The cooked food is usually eaten with a dipping sauce.
Located on Kirkman Road, just north of Universal Studios, Nine Spices Hot Pot has a plethora of sauces to mix and match for dipping and with which to accentuate your broth. Our broth choices needed a little extra kick for flavor, but was enjoyable once the spices were added.
I especially enjoyed the option of having all you can eat buffet style for $23.95 per person, so you can just choose what you like as much as you like from the conveyor belt in the convenience of your food both. There is a two hour time limit though, so you can't be sitting there eating all day.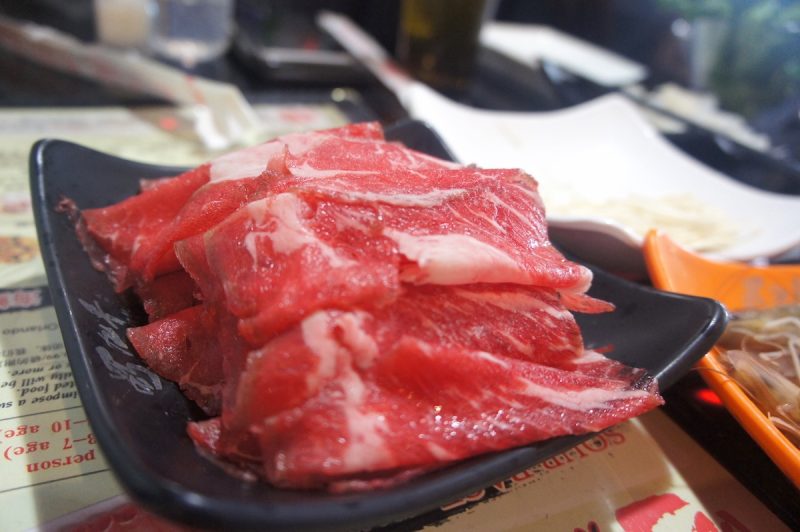 Our server was also very friendly and accommodating as well, coming by to check on us often.
Overall, I would definitely recommend folks to visit and try out hot pot at Nine Spices, especially for newbies just for the experience alone!
Nine Spices Hot Pot
5320 S Kirkman Rd, Orlando, FL 32819
Phone: (407) 704-1033
https://www.facebook.com/9SpicesHotPot/