Housed in a former Checker's drivethru stall on South Orange Blossom Trail, just north of the Florida Mall – I may have just found it. Some of THE best tacos in Orlando are at Tortas El Rey.
At first, it might look sketch with the neighborhood and setting, but look closer and you will find some of the best eats in all of Orlando. Even Edible Orlando magazine recently featured the tiny taco shop for their torta – a type of Mexican sandwich – for their Carnitas Torta – a huge sandwich of fried pork, a slather of refried beans, mayo, tomato, and lettuce on a cemita roll.
The tacos are not to be missed – for about $1.25, they are some of the best valued tacos in town. I ordered 4 – the cabeza (tender pulled beef head),  al pastor marinated pork, chicharron (Mexican sausage),  and the carne asada steak. The tacos here are served in fresh, hot corn tortillas and  topped with some cilantro and onion. They also came with these two special salsas, slices of lime, and pickled peppers.
Truly a well deserved name – they are the kings of not only tortas but tacos as well. Make your way over there asap.
Overview of the Carnitas Torta
Cross section view of the carnita torta – magnificent
These tacos are full of meat and flavors. Chorizo, cabeza, al pastor, y carne asada.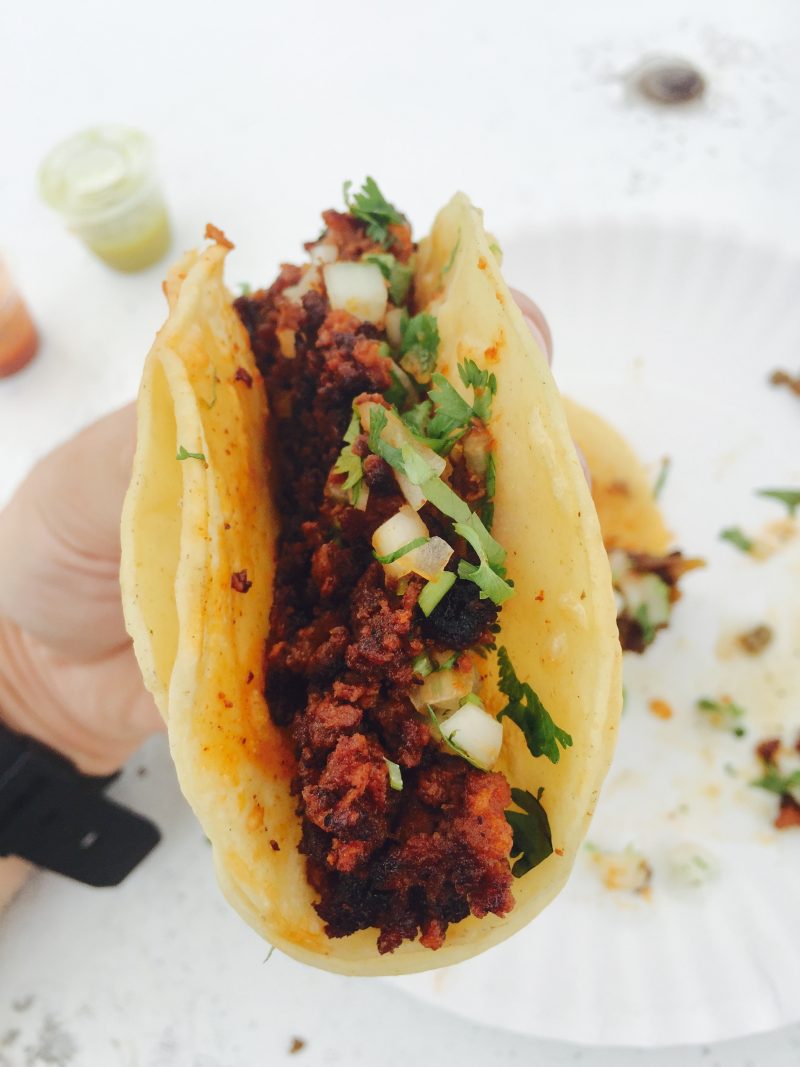 TORTAS EL REY
6151 S Orange Blossom Trail, Orlando, FL 32809
https://www.facebook.com/TortasElRey/