I'm an absolute sucker for a new menu launch. And an even bigger sucker for anything with Indian flavors. When I heard that Create Your Nature had both, I made it my mission to head over to sample some of the new dishes.
Back in October 2016, when the fruit-and-grain concept opened, I distinctly remember feeling that Orlando finally got a restaurant that it actually needed. Admittedly, this spot is one of my favorites in town. I truly believe that this summer should be all about healthy eats and consuming ingredients that are approachable, easy to pronounce, and super flavorful.
If you're seeking a place with healthier options or if you're working on a lifestyle change, such as going vegetarian or vegan, this is your new favorite spot.
During my recent visits (I've been six times in the last two weeks), I've tried many of the new items, and here are my favorites:
1.Rock the Casbah – Signature oat bowl – $5.5 / $8.5
Cashews, Raisins, Coconut, Coconut Milk, Turmeric, Cardamom, Harissa Oil
2. Cacao-a-Bunga – Smoothie bowl: $12 (Photo above) 
Blend: Blueberries, Banana, Cacao Powder
Toppings: Chocolate Granola (Bonus: It's made with probiotics!), Almonds, Coconut, Banana, Cacao Nibs
3. Holy Frijole – Salad: $7.50 / Available over greens for $1 extra
Black Beans, Garbanzo Beans, Corn, Tomato, Green Bell Pepper, Cilantro
Dressing: Lemon Balsamic, Chipotle Olive Oil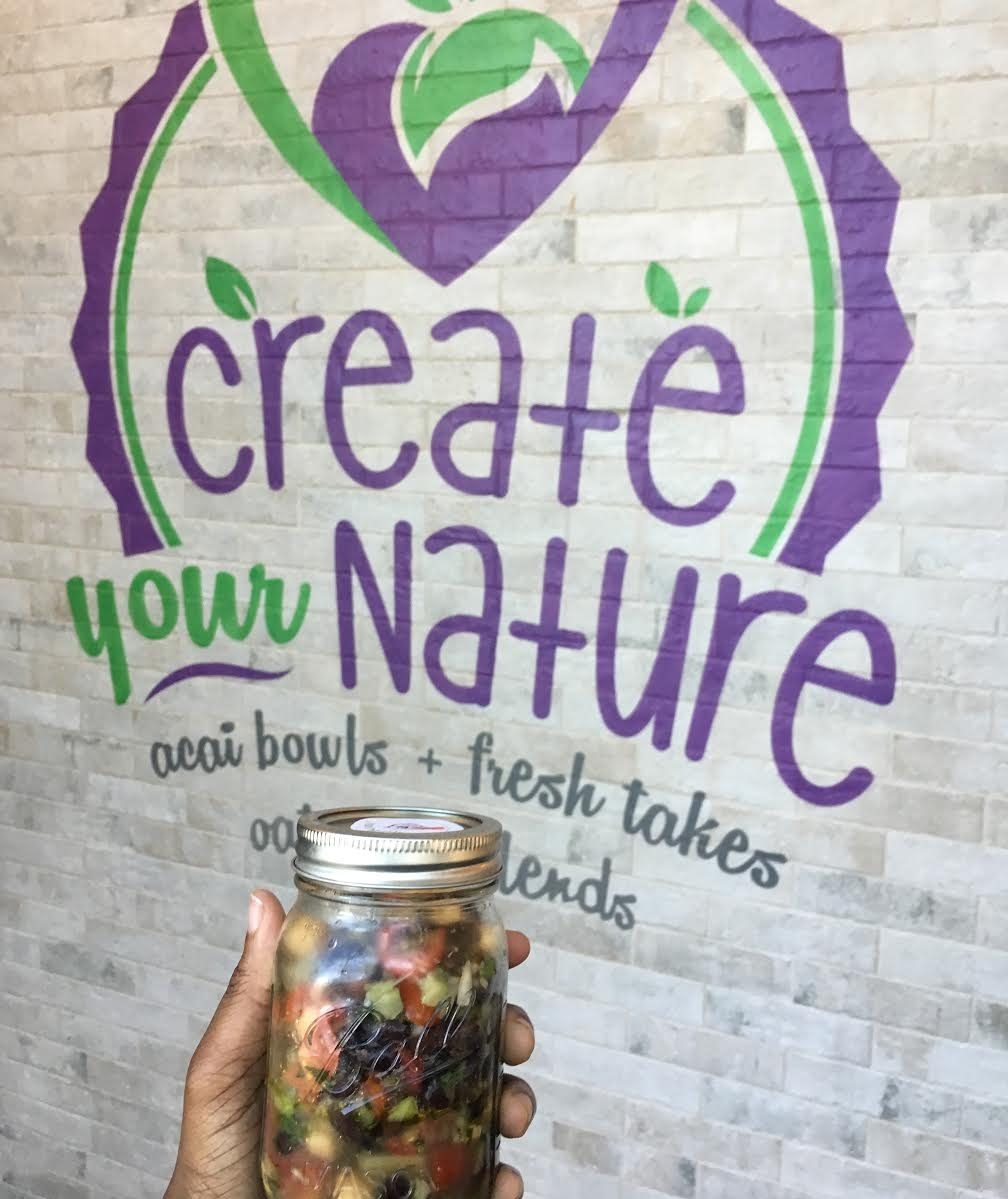 Click here for the entire new menu.
Create Your Nature
1284 N Orange Ave, Winter Park, FL 32789
www.CreateYourNature.com
Snack on,
Chauniqua Major, but we're friends so call me Major!