Charleston is definitely in my top 5 favorite food cities and the relatively close proximity to Orlando (5hr Drive) makes it without a doubt one the best gastronomic destination for serious foodies. The Culinary scene in Charleston is vast, and 3 days is nowhere remotely close to scratch the surface of all the gems that can be found in the Charming town, however, we did our best to take advantage of our 3 days to the fullest.
Here are the places we visited during our stay and recommend checking out if you decide to venture out to the beautiful town of Charleston, SC. Some of them are favorites that we have been to before and some were our first time there. We know that we eat with our eyes first so we took the liberty of taking as many pictures as we could for your own eye-feasting.
Minero is a casual Mexican eatery from Neighborhood Dining Group, located on East Bay Street in historic downtown Charleston, SC. The food is affordable and served in a fun and lively environment. James Beard award-winning Chef Sean Brock offers a collection of dishes inspired by the flavors and culture of Mexico.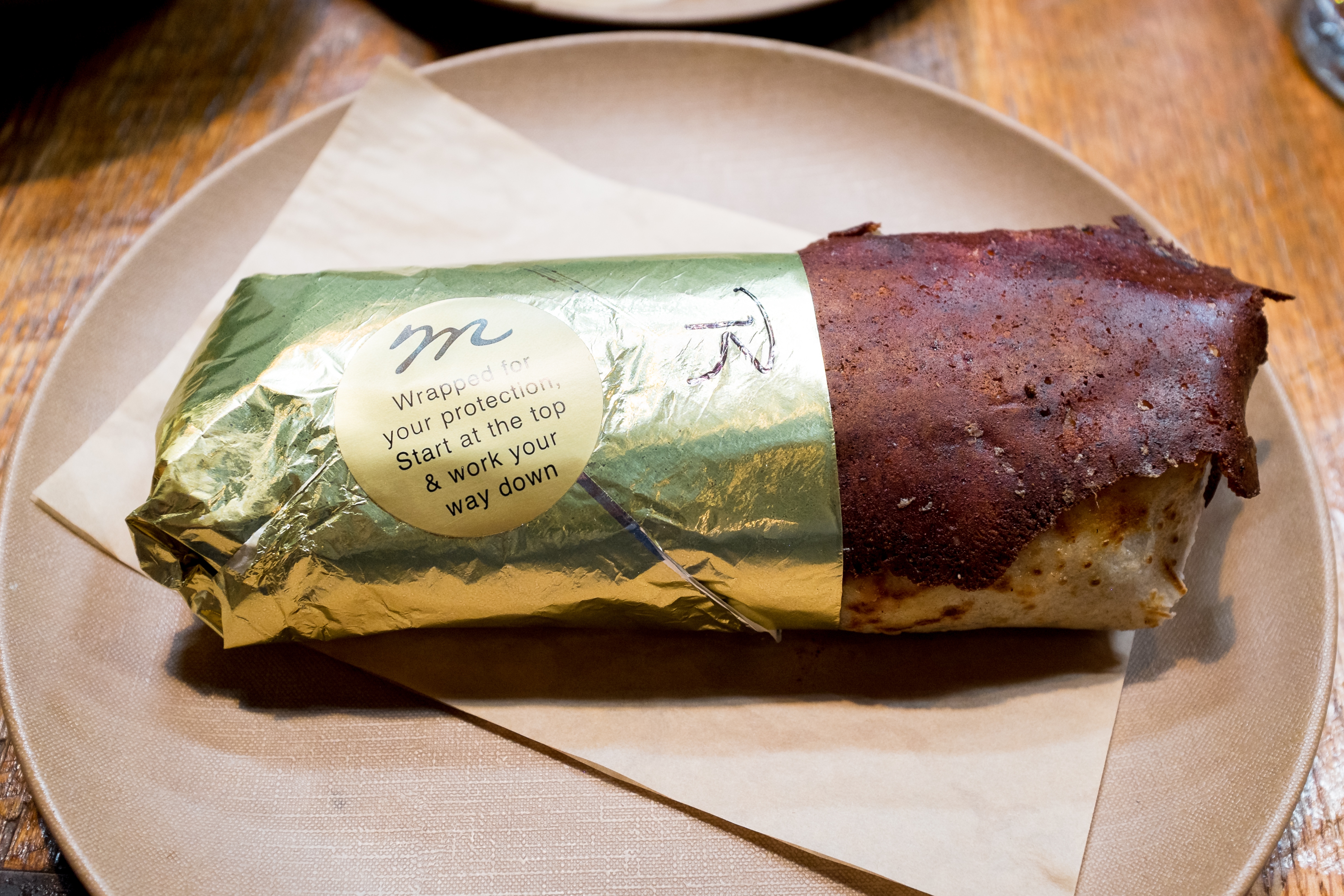 All hail the giant gold burrito! Marked with the words "wrapped for your protection" this monster of a meal along with family style tacos is what makes this menu a favorite. That beautiful crunchy layer in display it's not the tortilla, it is actually a layer of crispy Oaxacan cheese!  While the eatin' is good, don't forget to explore the drink menu. The Mezcal selection is great along with excellent cocktails.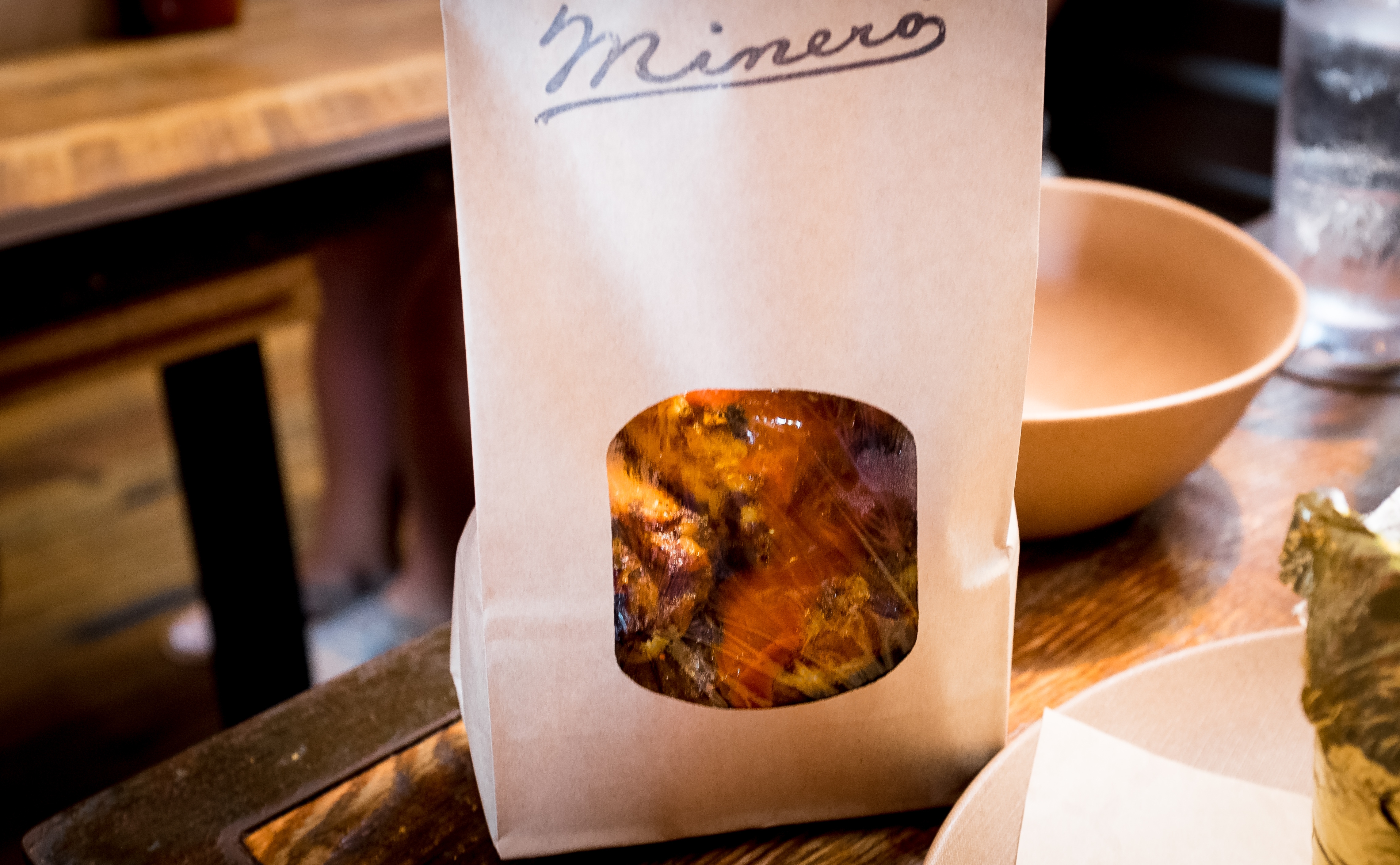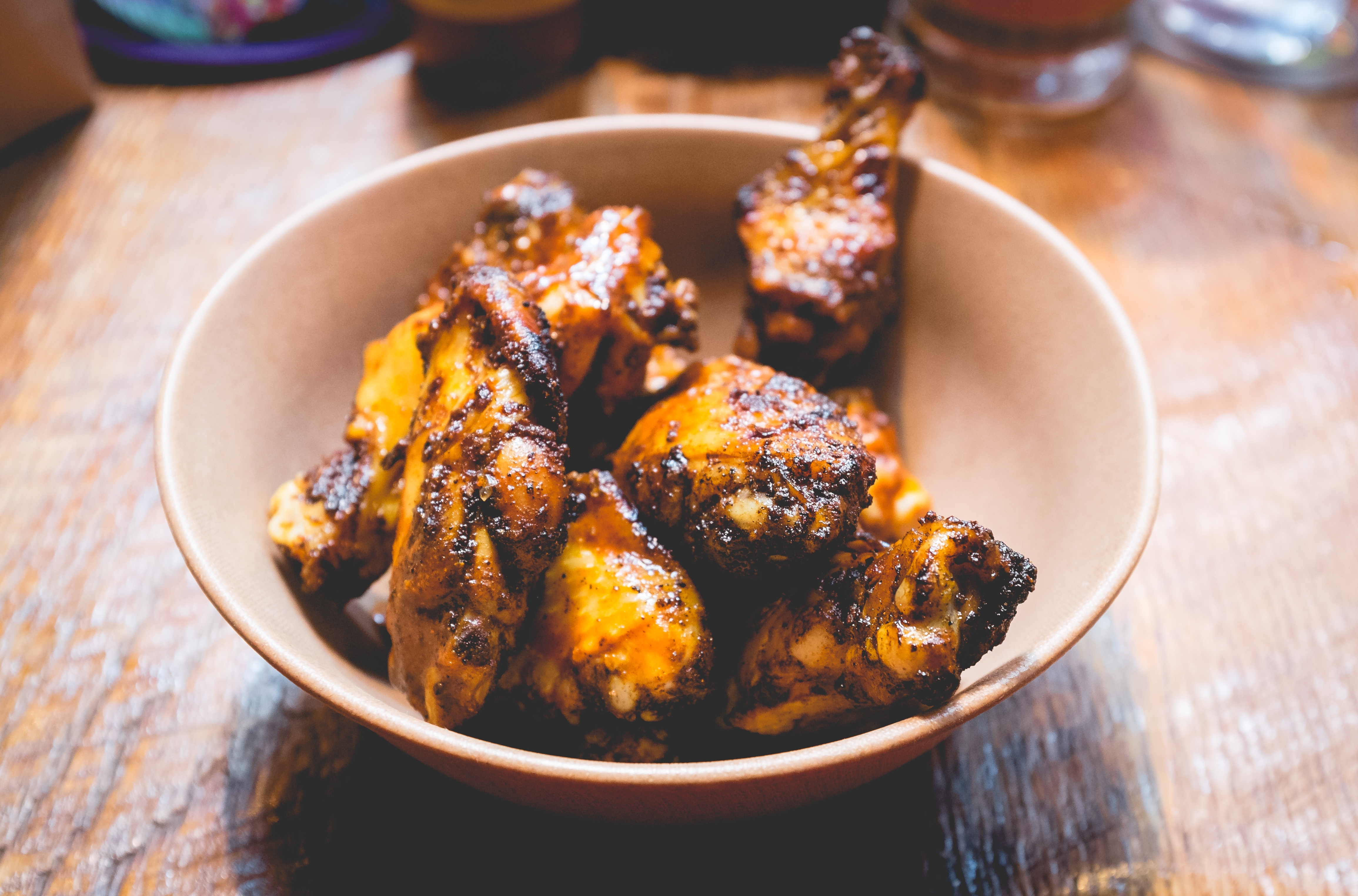 Must have wings! Grilled over charcoal then shook in a bag with Valentina Sauce, DO NOT MISS THIS.
The Shrimps & Masa,  a clear Mexican take on Shrimps & Grits was one of my favorite dishes at Mineros.
Pozole Rojo with Charred Avocado & Chicharron.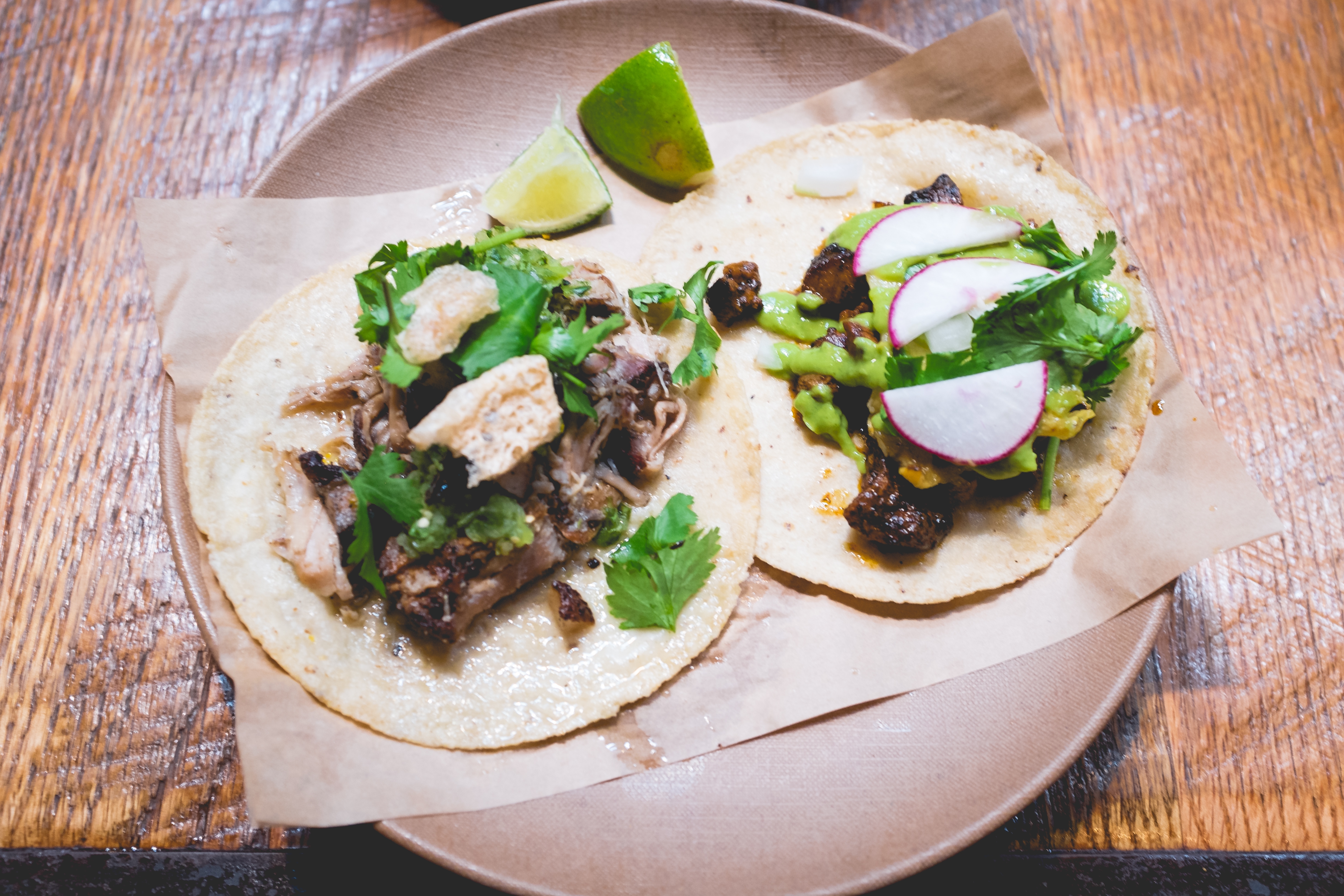 Al Pastor | Carnitas | Chorizo Verde | Charcoal Chicken | Carnitas | Carne Asada
Margaritas and Chips with House Salsas.
http://minerorestaurant.com/charleston/
153B East Bay St. Charleston, SC – (843) 789-2241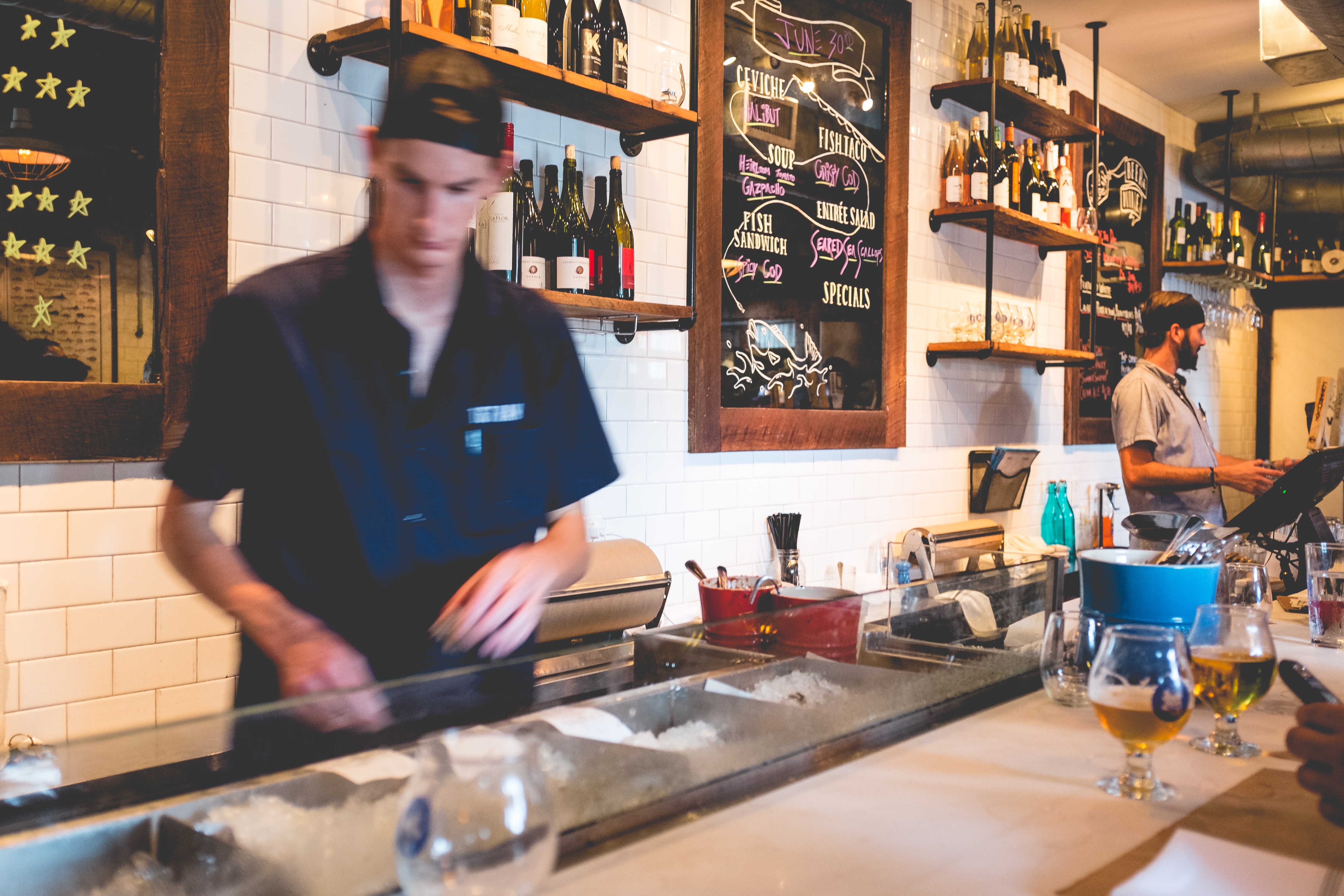 One of my Favorite places in Charleston and home to the best Oyster I've ever had anywhere. Their selection is great and of the highest quality possible. They also serve a great Lobster Roll and their Daily Ceviche is on Point. Be warned, it is a tiny place and they take no reservation so be prepared to wait. Go in, put your name on the list and get a cold beer while you wait for your turn to be seated. 
289 E. Bay St.
Charleston, SC
McCrady's is a tasting menu-only restaurant helmed by James Beard Award-winning Chef Sean Brock. The 22-seat space, located in historic downtown Charleston, features exceptional hospitality and an open kitchen creating an intimate and adventurous dining experience.
Salsify Jerky.
Green Tomato | Lemongrass.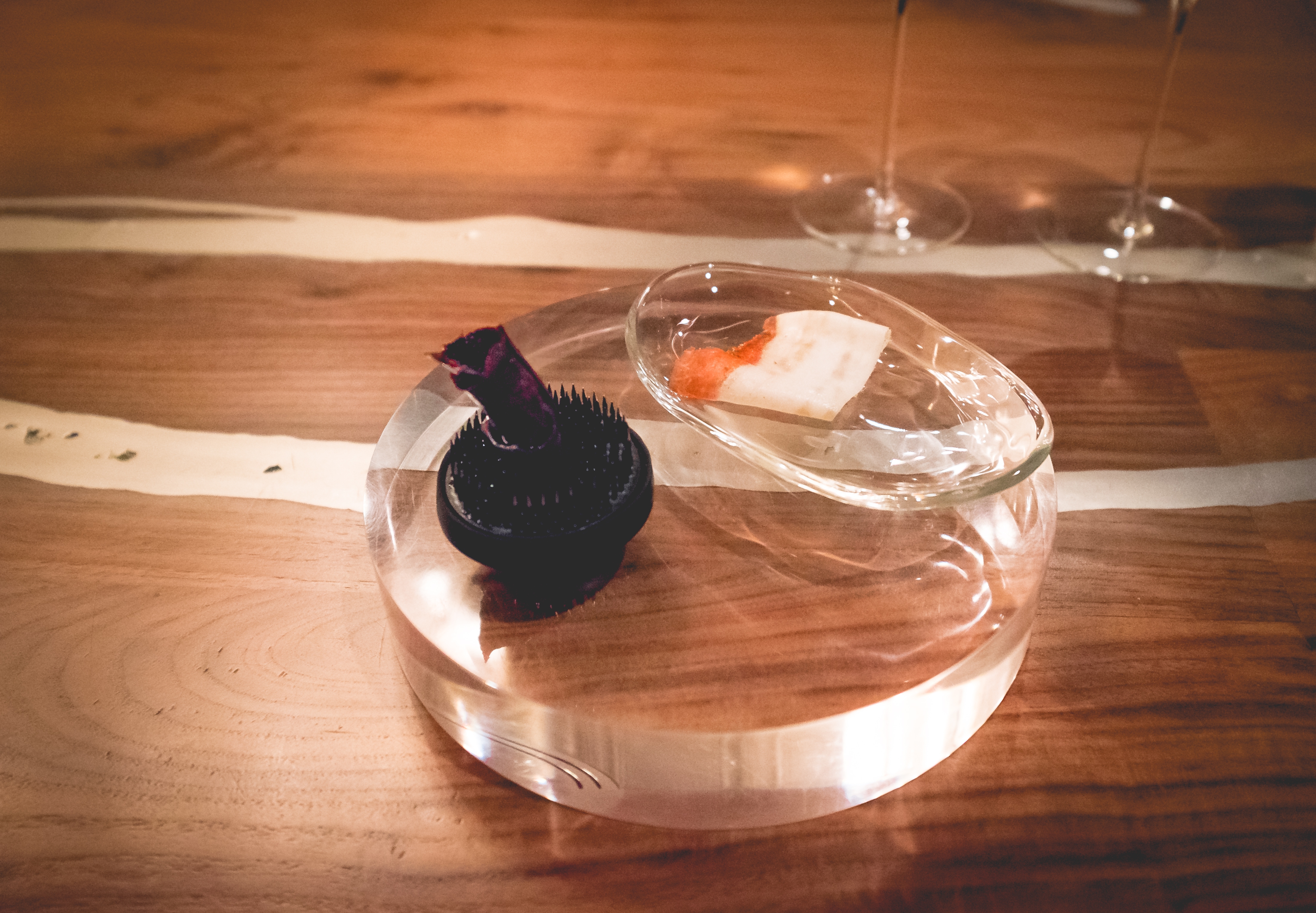 Ossabaw Pork | Wild Red Bay | Sorghum.
@mccradys
Carrot Tart.
Magwood Shrimp.
Cobia | Fava Bean | Turnip.
Charleston Rice Cream.
Aged Beef & Chanterelle.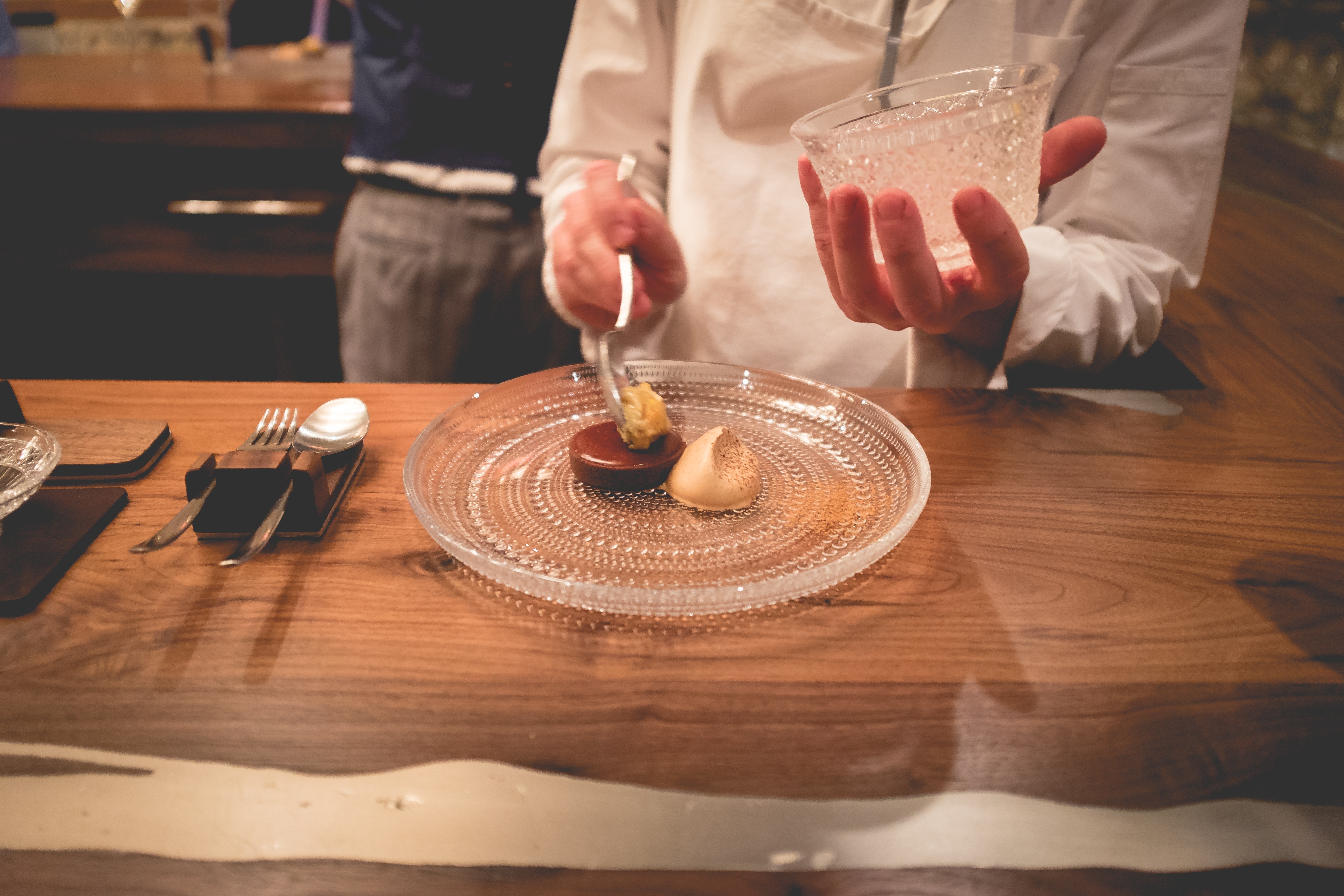 Chocolate | Rooibos | Banana.
Uni & Cucumber Ice cream.
Sea Island Milk | Blueberry | Geranium.
24k Chocolate.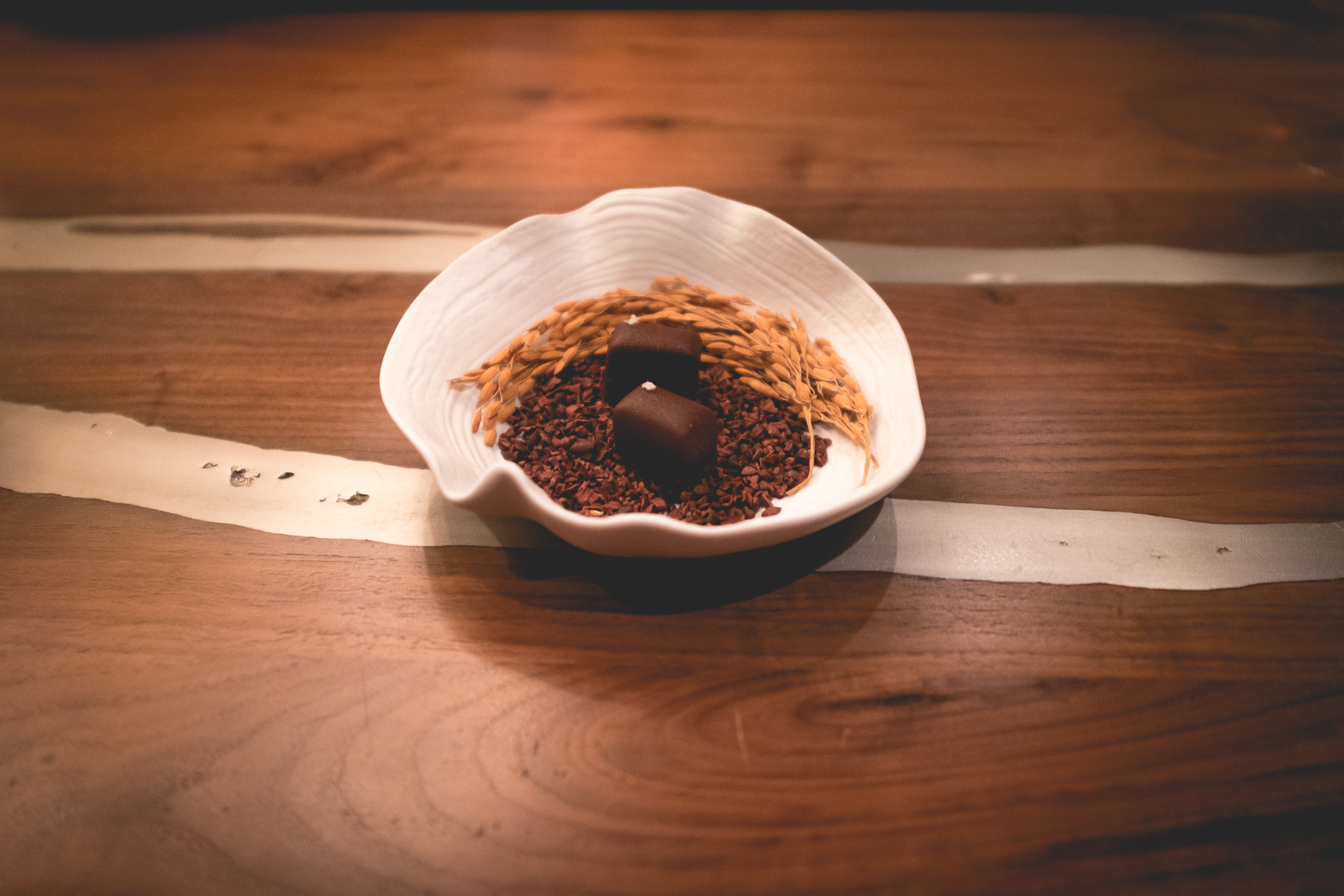 "Foiechamacallit" Foie & Chocolate.
Mint Suspiro
155 East Bay St Charleston, SC 29401
Carrie Morey founded Callie's Charleston Biscuits in 2005 with the goal of making the tender, buttery, made-by-hand biscuits of her mother accessible across the country. Touted by Saveur, Food & Wine, Southern Living, The New York Times and Oprah among others, Carrie and her small team of bakers are keeping the tradition of Southern biscuit making alive.
Bacon, Fried Egg, Cheese, Avocado.
Sausage & Bacon.
476 King St, Charleston, SC 29403
These Doughnuts are seriously AMAZING. Don't Miss it.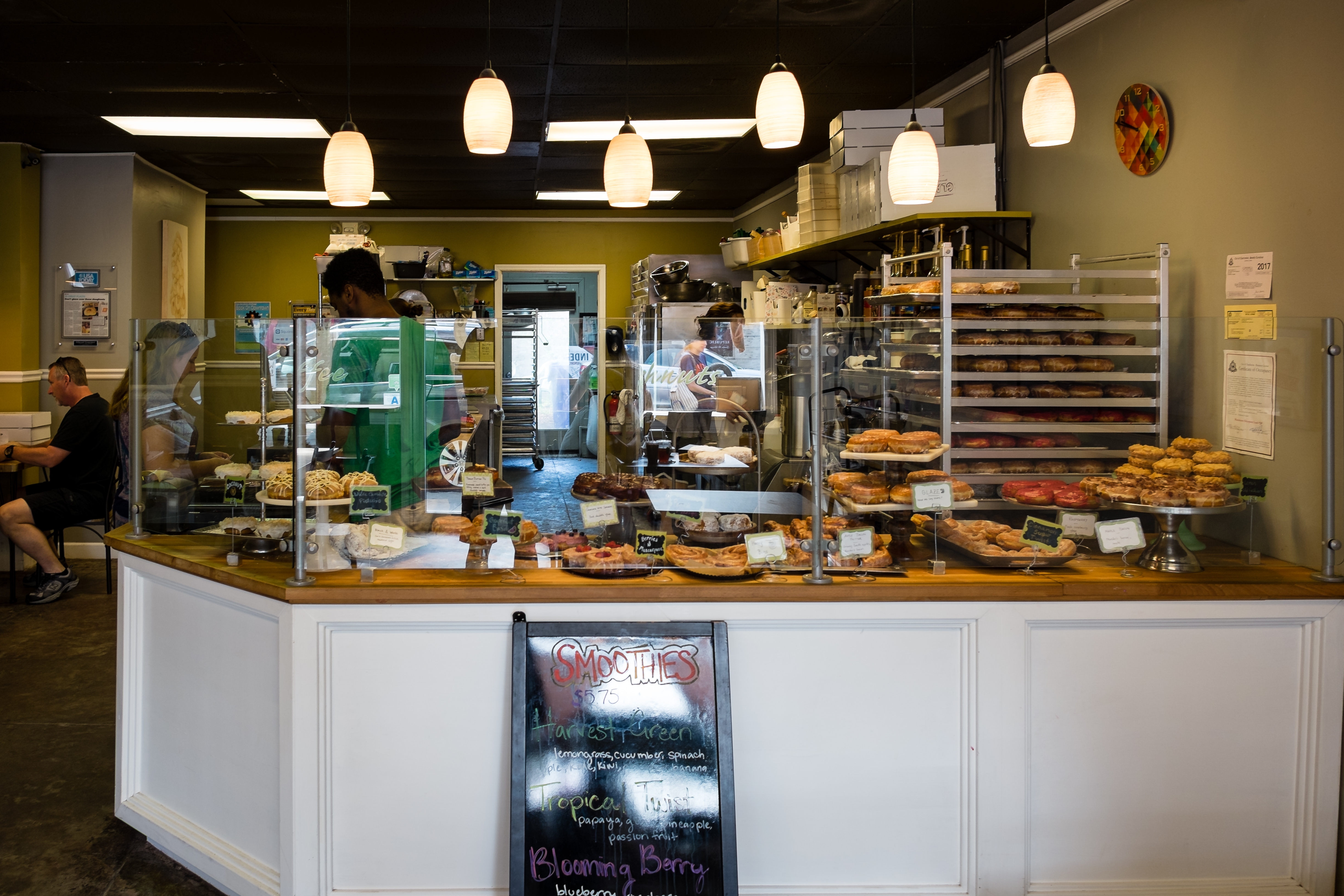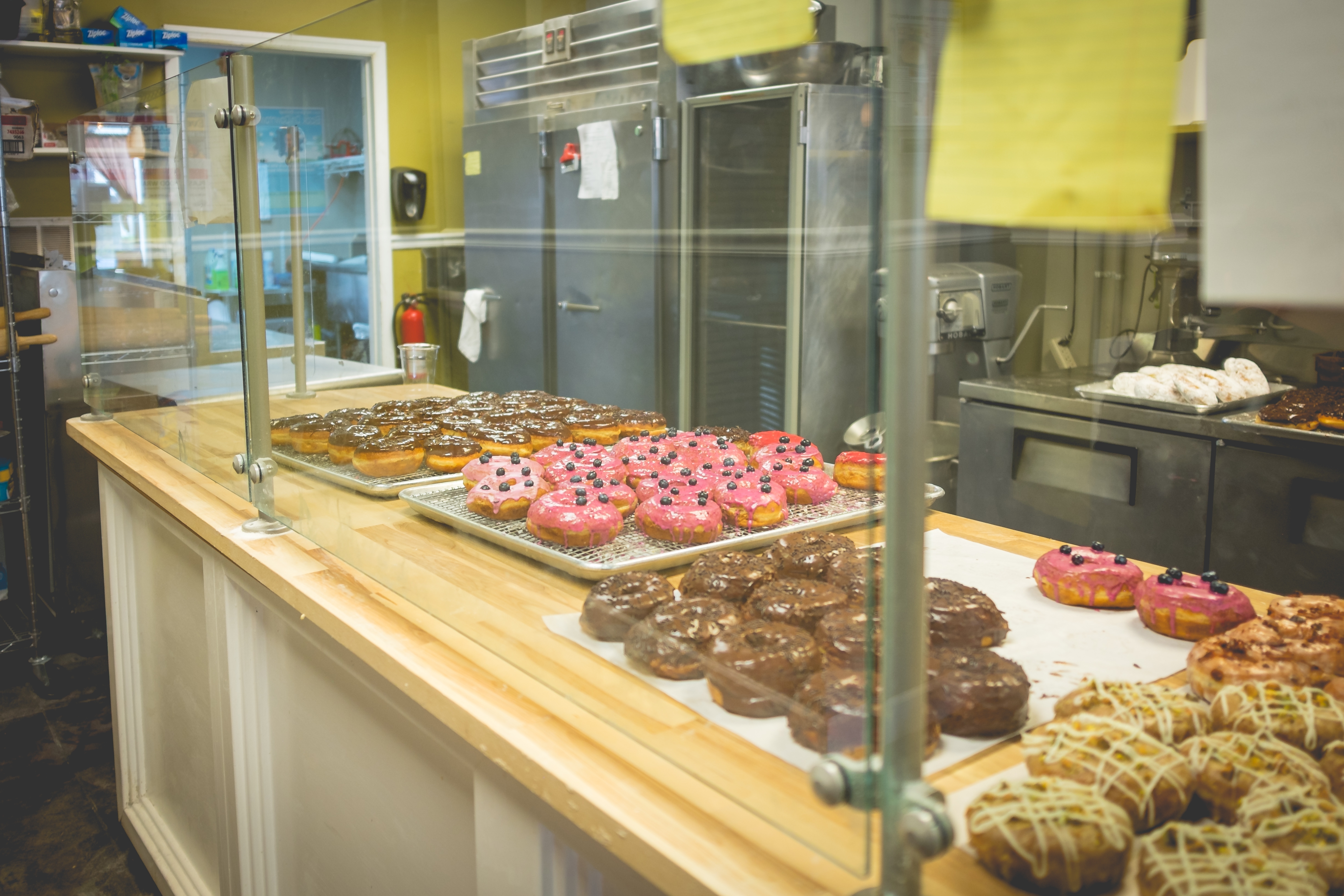 481 King St. Charleston SC 29403
This is my current favorite restaurant in Charleston and one that you must pay a visit. In 2003, Mike and Adam began with a simple philosophy that holds true today: serve honest, local ingredients, with informed service, in a comfortable setting. Once a humble corner bistro, FIG has blossomed into one of the Southeast's top culinary destinations. The staff is passionate and polite. The room is simple and modern. The menu is creative and seasonal.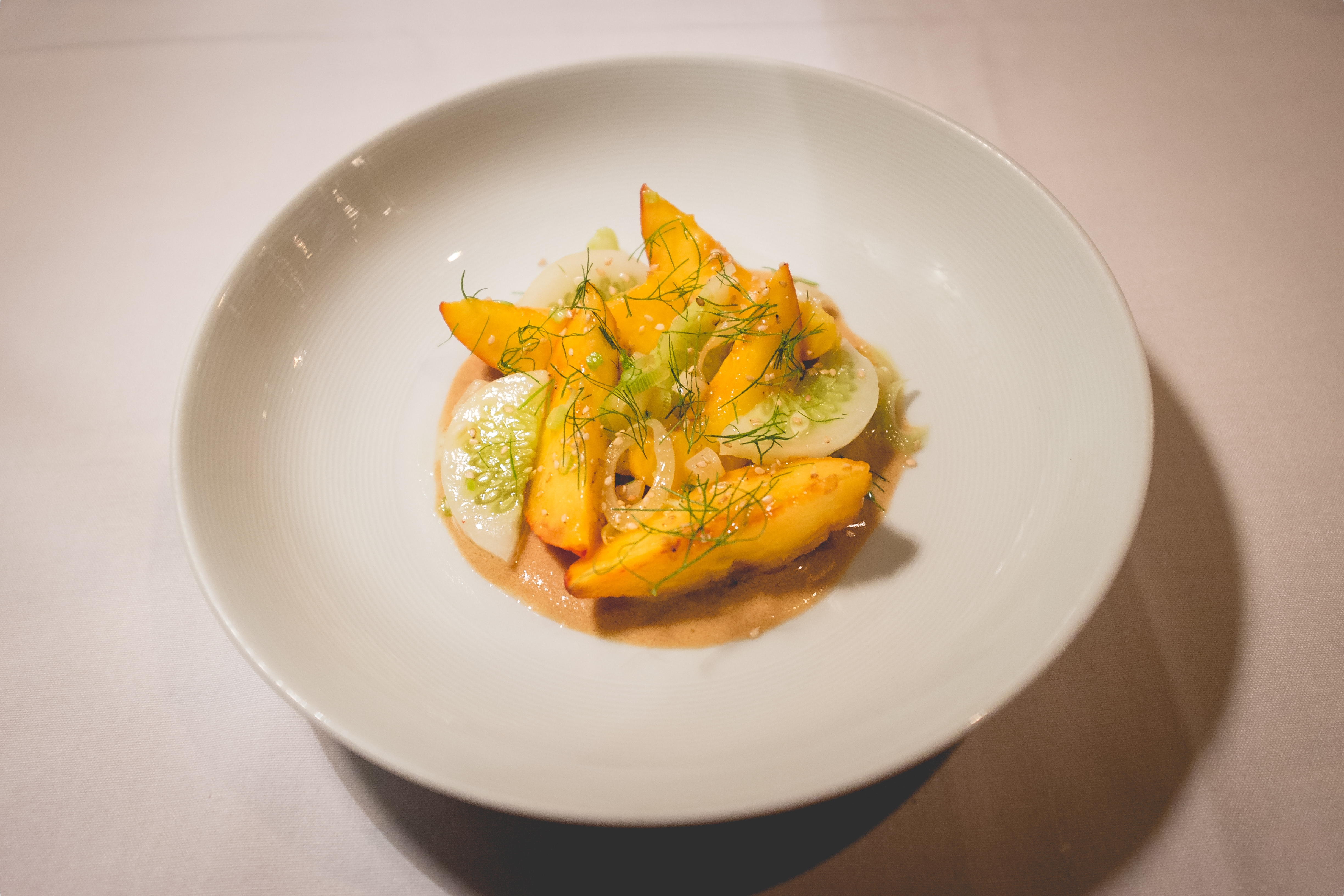 Corolina Peaches | Lemon Cucumber | Benne Tahini | Florence Fennel
Roe Shrimp Cocktail | Avocado | Cucumber | Tomato | Horseradish.
A staple @eatatfig I've been here 3 times and all 3 time I have ordered this dish. Simply fantastic. Ricotta Gnocchi & Lamb Bolognese | Mint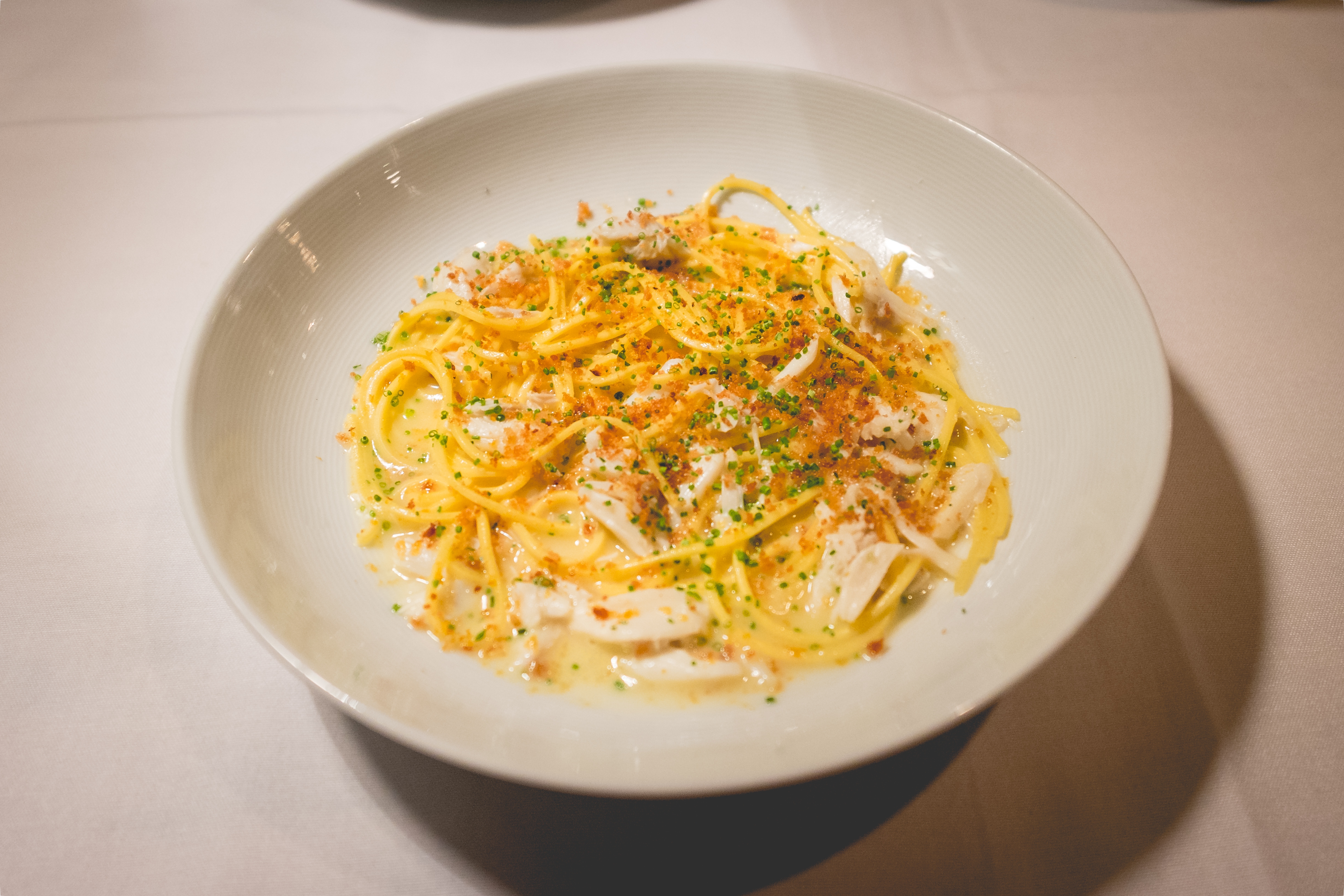 Grab Spaghetti | Lemon Butter | Bottarga | Bread Crumb. Absolutely Amazing!
This dish here was AMAZING if you happen to dine at @eatatfig and are lucky enough to see this item on the menu, do yourself a huge favor and order it. Tomato Tarte
Tatin
| Whipped Chèvre | Olive Coulis
http://eatatfig.com/the-restaurant/
232 Meeting St, Charleston, SC 29401
Great Spot to come get world class cocktails. The team here does an outstanding job with craft cocktails that would rival to any top bar in NYC. Definitely, put them down on your list if you're into Cocktails. 
182 E Bay St, Charleston, SC 29401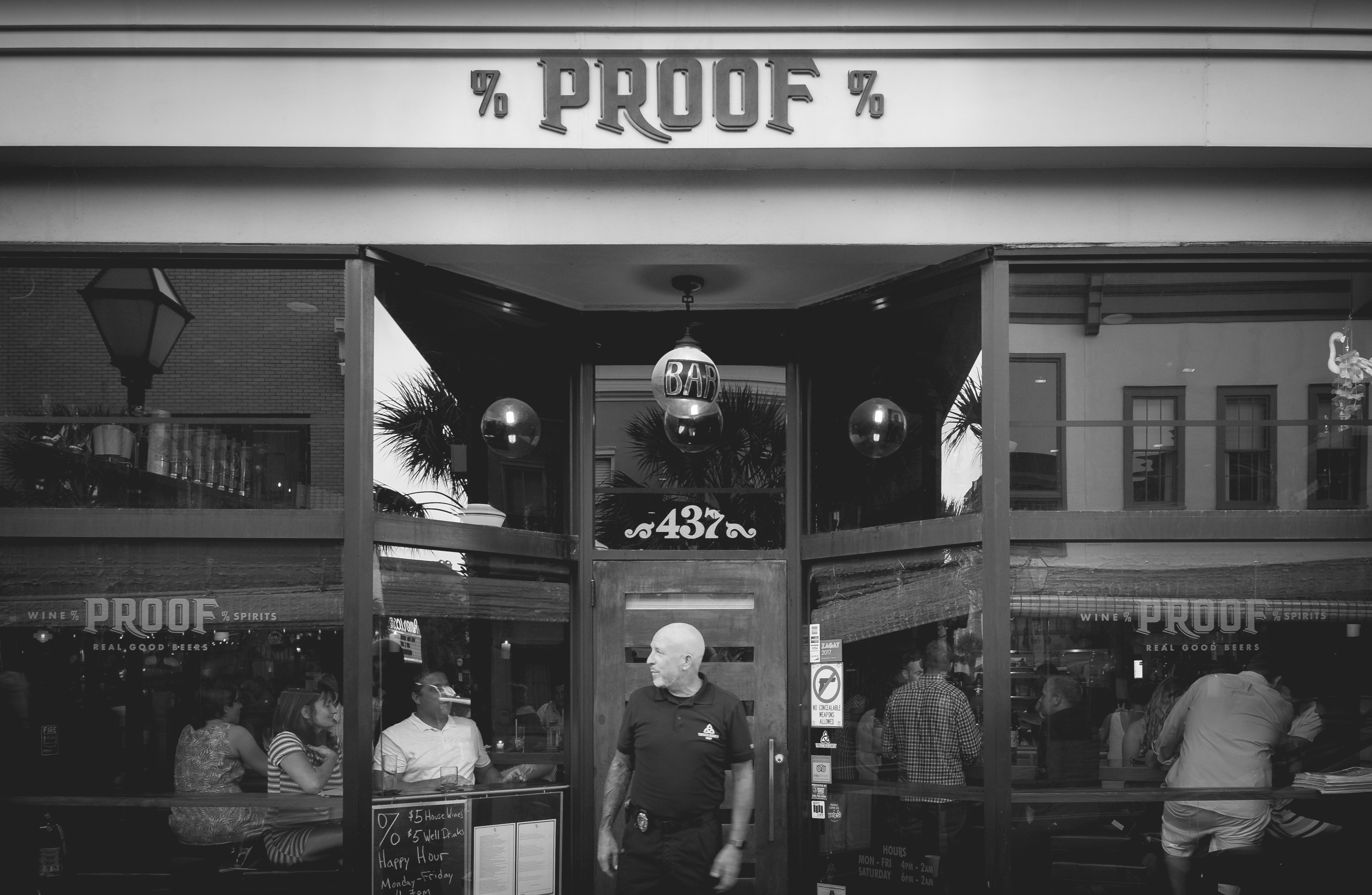 Proof is an intimate craft cocktail bar with extensive wines by the glass list and a really good beer list. Cocktails are good and reasonably priced. 
437 King St, Charleston, SC 29403
Grilled sweet corn | peaches | charred peppers | pickled blueberries |
Red Roe Royal Shrimp | Honey-Chili Sambal | Compressed Melon | Sticky Rice | Peanuts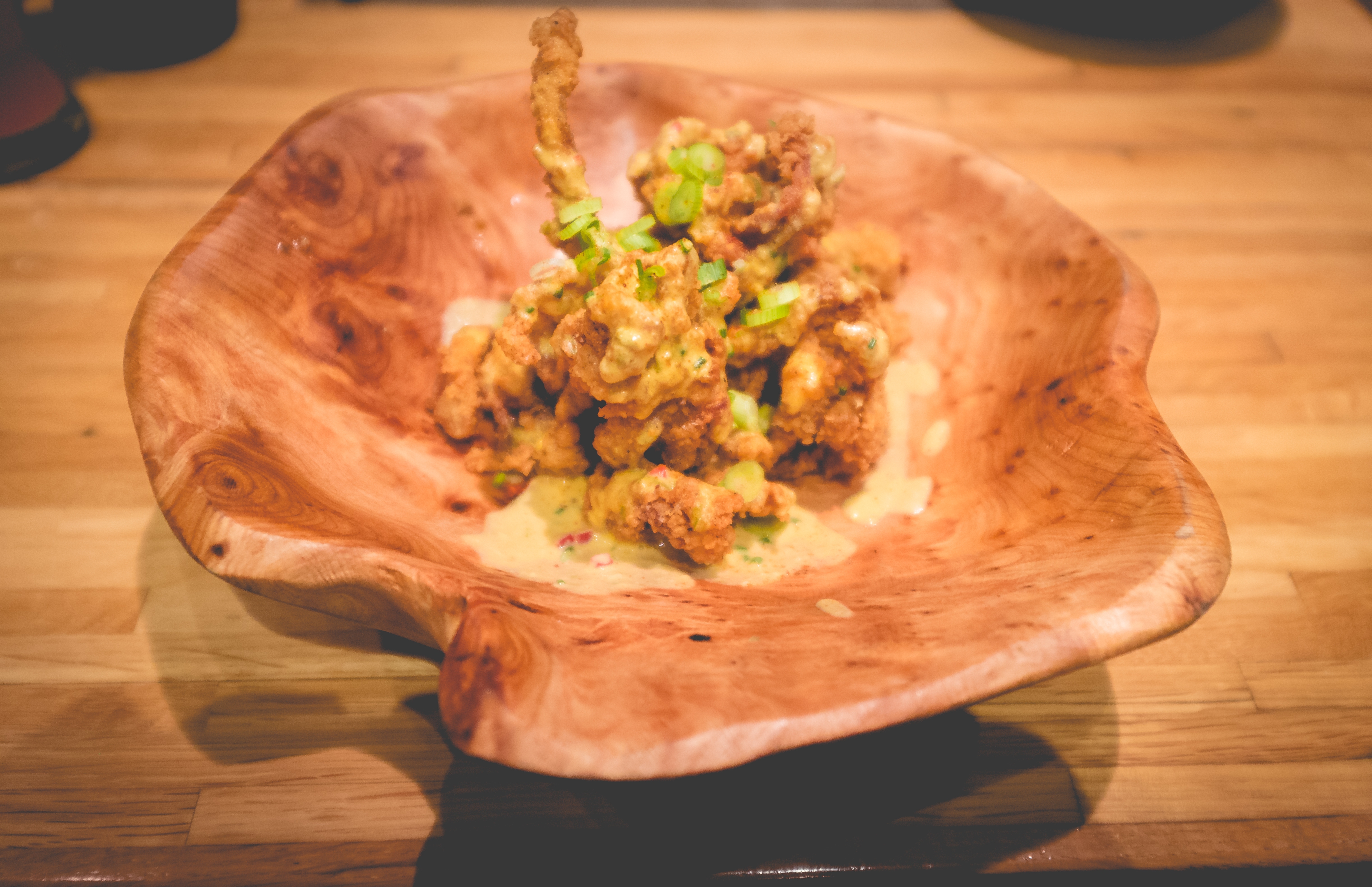 Chicken Skins | Pimento Cheese Ranch | Espelette @huskrestaurant this was soo good.
Confit Duck | Farro Piccolo | Roasted Peach | SC Mushrooms | Beets | Cabbage | Pickled Blueberries 
Carolina Gold Rice | Field Peas | Smoked Tomato | Heirloom Kale.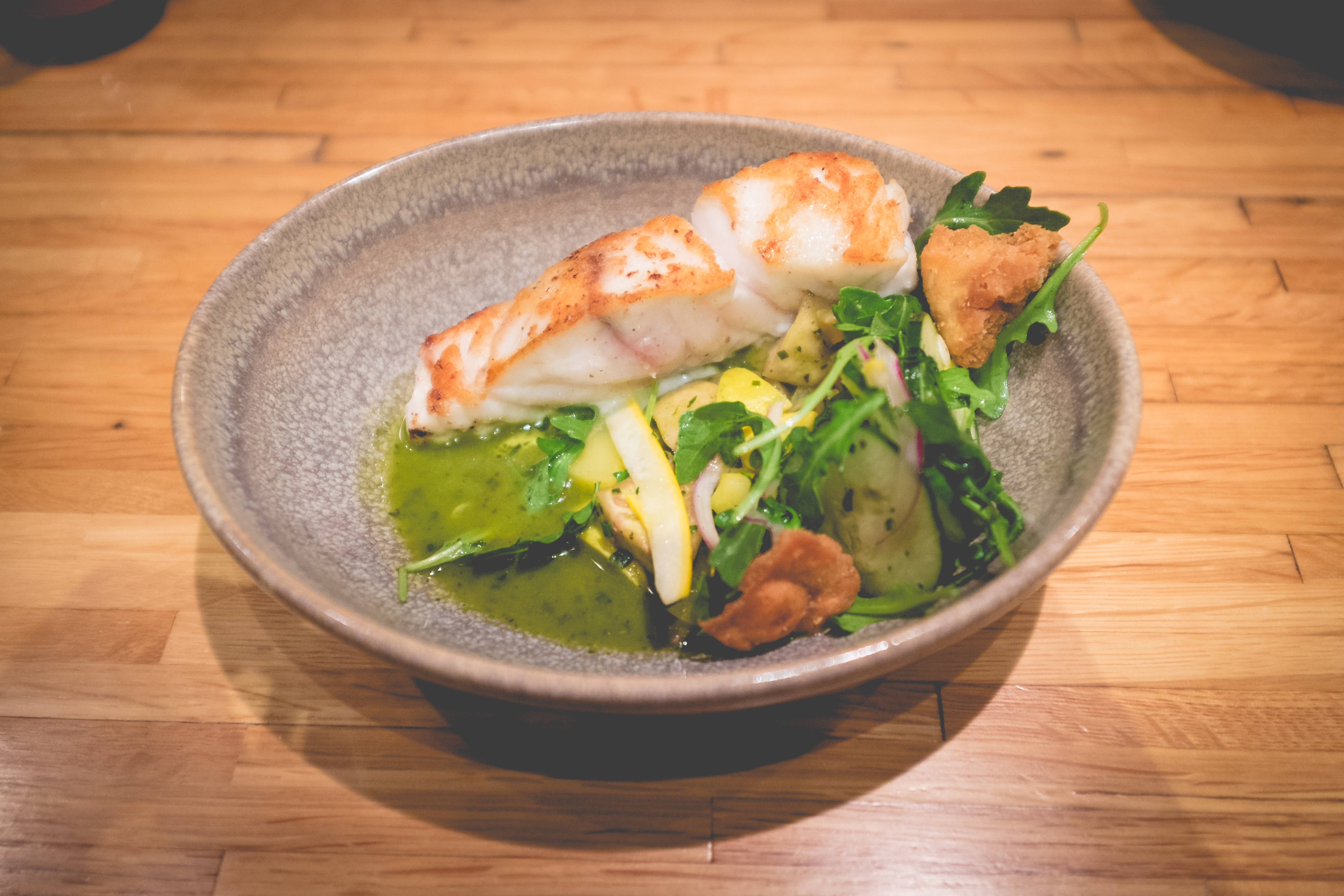 Grouper | Charred SC Eggplant | Ember Roasted Fennel | Summer Squash | Cucumber | Green Harissa | Crispy Pita.
76 Queen St.
Charleston, SC 29401
Another favorite in Charleston. This is an absolutely beautiful restaurant that's got the entire package; Amazing food, Amazing beer, Great Cocktails, all in-house cured meats and a decent Wine List. Don't miss the place, whether is Lunch, Brunch or Dinner this place will not disappoint the most discriminating foodies out there.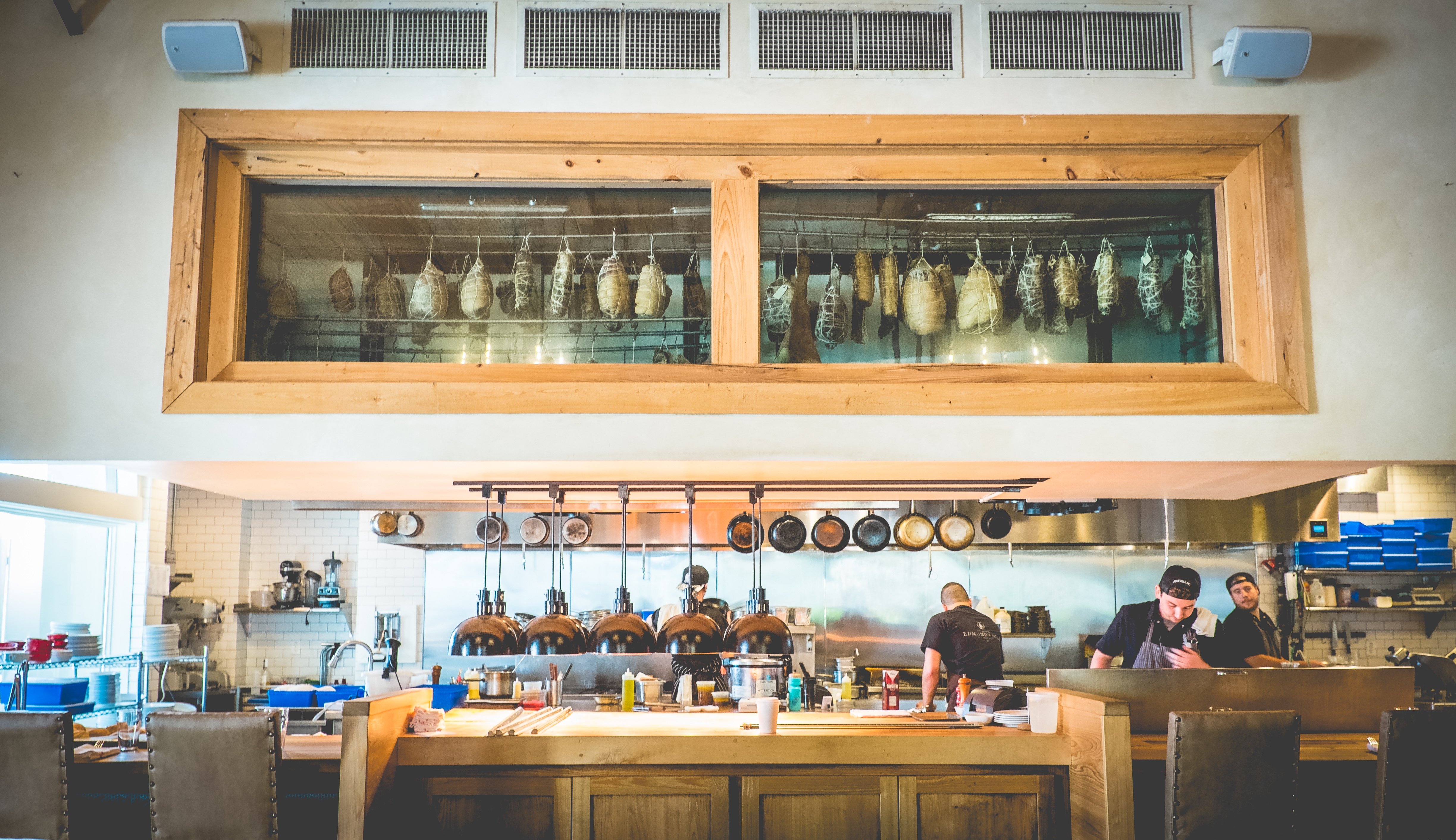 Fish & Grits.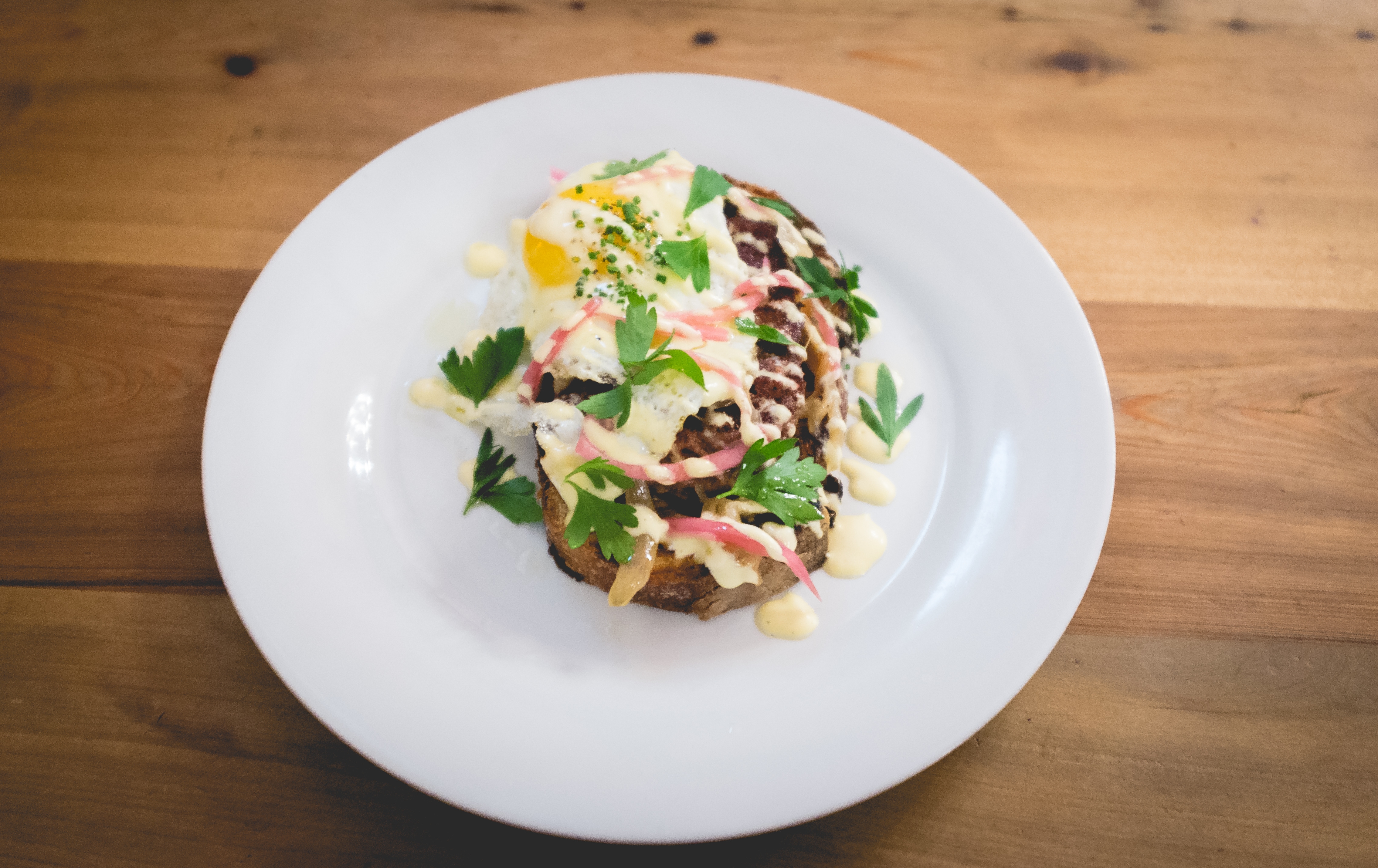 Seared Pork Pâté Toast 
Monte Cristo.
1081 MORRISON DRIVE
CHARLESTON, SC 29403