Three things that I love:
1.  4 Rivers Smokehouse – I used to work for 4 Rivers Smokehouse Catering back in 2015.
2.  Winter Park – I went to elementary school, middle school and high school in Winter Park.
3.  Supporting charity events – who doesn't?!
Combine all those three things that I love and what do you get? COWS 'N CABS.
Central Florida's annual Cows 'n Cabs returned for its sixth year on Saturday, November 11 from 7 p.m. – 10 p.m.  Hosted by 4 Rivers Smokehouse founder John Rivers and ABC Fine Wine & Spirits' David Larue, the event benefited the After-School All-Stars and Elevate Orlando.  This 21+ up charity event returned to 150 North New York Avenue in Winter Park's Central Park West Meadow and featured more than 30 of Central Florida's top restaurants including 4 Rivers Smokehouse, The Ravenous Pig, Hunger Street Tacos, Holler & Dash, and Chroma Modern Bar + Kitchen.
This is a must attend event for all food enthusiasts.  Cows 'n Cabs does it right year after year and they are always getting better!
Cow 'N Cab – Beef Over Creamy Polenta & Cabernet Reduction
The COOP "Fiesty chicken" – Fried Chicken Topped With Lettuce, Pickle, & Fiesty Sauce On A Slider
4 Rivers Smokehouse Sweet Shop – Chocolate Wine Cupcake, Red Velvet Hot Chocolate with House-Made Cream Cheese Marshmallows
ABC Fine Wine & Spirits – Dominick, Wine and Spirit Specialist
Soco Restaurant in Thornton Park – Confit of Pork Rilette with Pickled Apples, Mustard, and Pumpernickle Crostini
Tamale Co. – Cochinita Pibil Tamale and Carne Asada Tamale
The Sanctum – Buffalo Chickun Slider and Bleu Cheez Wedge Salad
Luke's Kitchen and Bar – Luke's Crab Cake with Celery Lemon Tartar
STK (Disney Springs) – Dry aged Sirloin of Beef with Smoked Poblano Pepper-Pumpkin Seed Puree and Pickled Butternut Squash
Foxtail Coffee – Cold Brew
Chroma Modern Bar + Kitchen – Pork Tenderloin "Pastrami" Banh Mi Sandwich, Truffle Aioli and Pickled Vegetable
Drew Estate
Dove Tale
Tapa Toro – Sliced Corned Beef, Braised Red Cabbage, German Potatoes
Peterbrooke Chocolatier of Winter Park – Mini French Macarons, Chocolate Covered Bacon, Chocolate Covered Popcorn
Holler & Dash – The Four O Seven
Reel Fish Coastal Kitchen & Bar – House Ceviche and Shrimp with a Grit Cake
Grey Goose
Fantasy Fare Food Truck (Disney Springs) – Achiote-Orange Rubbed Salmon Taco
Jock Lindsey's Hangar Bar (Disney Springs) – Smoked Duck Carnitas Bao
The Daily Poutine (Disney Springs) – French Fries, Beef Poutine Gravy, Mushrooms and Cheese Curds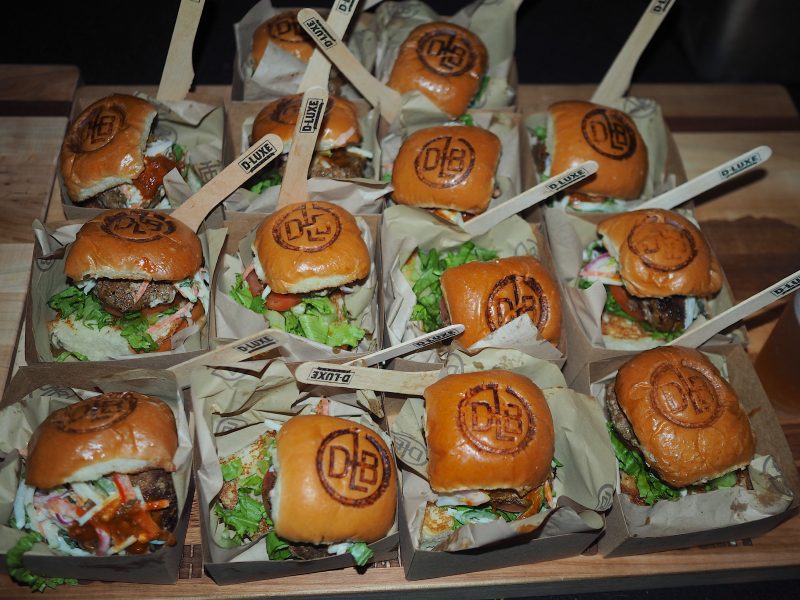 D-Luxe Burger (Disney Springs) – Curried Lamb Burger
F&D Kitchen / F&D Cantina – Guanjillo Chili and Black Bean Quinoa Chili
1921 by Norman Van Aken – Five Spice Crispy Chicken Wings, Fish Sauce Caramel & Thai Herb Salad
Norman's – Guava-Pasilla Barbecued Pulled Pork Tostada with Black Bean Puree
Morimoto Asia (Disney Springs) – US Wagyu Beef Nigiri, smoked soy, fresh wasabi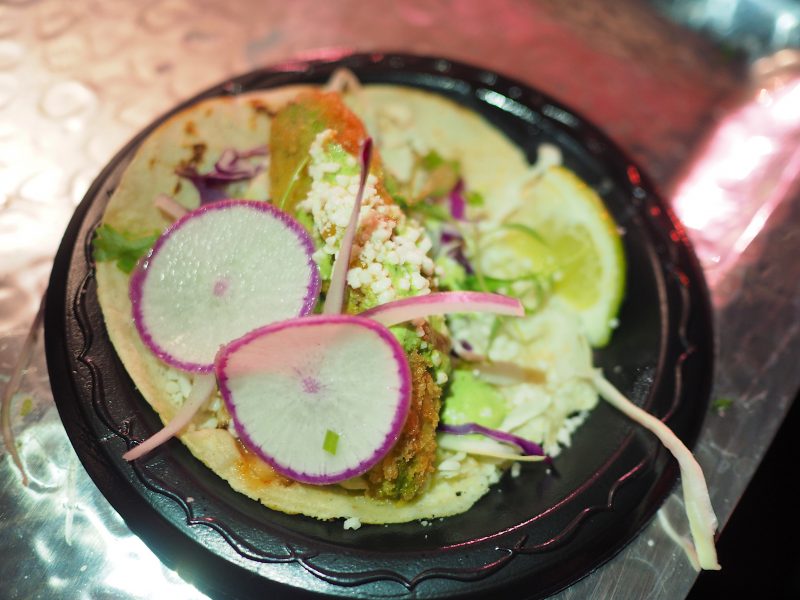 Hunger Street Tacos – Fried Avocado Taco, Panko breaded and fried avocado, shredded cabbage, red onion, serrano-lime crema, cilantro, queso cotija
Urbain 40 – Umami-laced Angus Brisket & Short Rib Burger Slider, Caramelized Sweet Onion Compote & Pimento Cheese
The Ravenous Pig – Green Eggs and Ham
The Polite Pig (Disney Springs) – BBQ Cheddar Sausage on Mini-Bun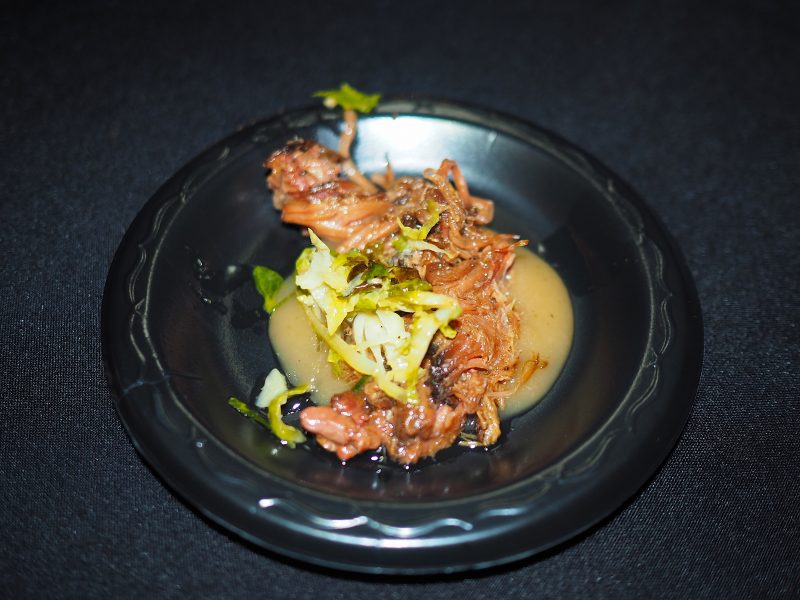 K Restaurant – Cider Braised Pork Jowl, spiced apple sauce, brussels sprouts salad
Pizza Bruno owner – Bruno Zacchini III
Taverna Opa Orlando – Mini Souvlaki
Hawkers Asian Street Fare – Pork Belly Dumplings and Singapore "Chili" Crab
Sus-Hi Eatstation – Sushi bowl
Amorette's Pastisserie/ The Ganachery (Disney Springs) – Assortment of Sweet Delights
P is for Pie – Christmas Story Hand Pie with Roast Duck, Caramelized Onions, Mashed Sweet Potatoes and Cranberry Goat Cheese
Salted Honey Bourbon Hand Pie and Caramel Maple Pumpkin Pie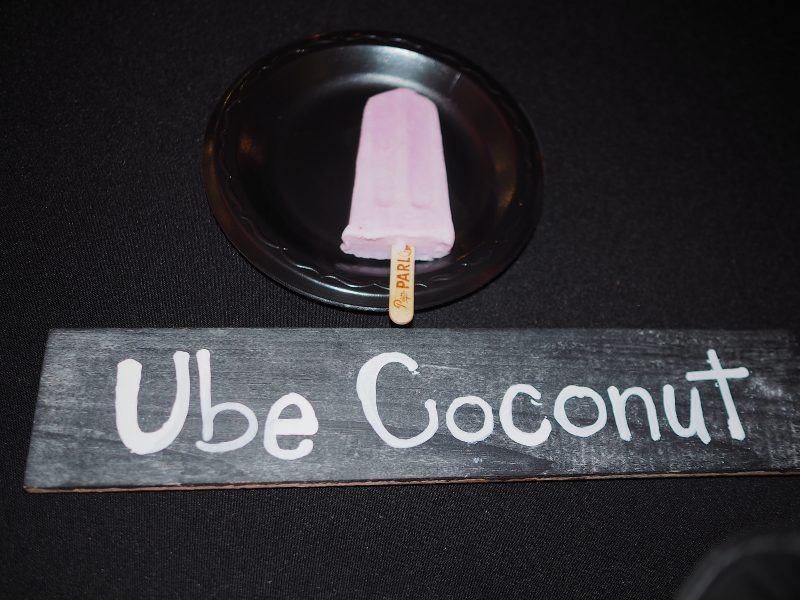 Pop Parlour
For more information, please visit www.cowsncabs.com.
(Source credit: Cows 'n Cabs)