The Day of the Dead is a Mexican tradition in remembering deceased ancestors and friends.  We were invited to the inaugural Day of the Dead event at Cocina 214 and I had a great time celebrating this Mexican tradition for the first time.  The event offered delicious light bites and two exclusively-themed drinks such as the "Alma Buena" that came with a flashing LED multi-colored ice cube and a shot of Black Raspberry Sangria to pour into your drink for a fun swirl of colors and also the "La Mariposa" that was served with a rim of sugar and butterfly gummies on a pom-pom food pick.  The event also included fun activities sponsored by el Jimadaor such as the color your own shirt station which they gave away free shirts for and the promotion table where they gave out free scarves to everyone who filled out a quick survey.  First come, first serve.
Cocina 214 in Park Avenue of Winter Park is known as a vibrant, hip, brunch, lunch, dinner restaurant, with a lively, yet relaxing atmosphere. It's edgy yet approachable and perfect for family and friends.  They are building their second location at 357 S. Atlantic Avenue Daytona Beach, Florida 32118 with the same concept as the original location – contemporary Mexican and Tex-Mex kitchen with authentic dishes that combine bold flavors and the freshest local ingredients all served up in a vibrant, elegant and fun setting.
Alma Buena " The Good Soul" – EL Jimador Tequila, Blue Curacao, Sweet & Sour, Agave, topped with Black Raspberry Sangria
The intent of day of the dead is to encourage visits by the souls, so the souls will hear the prayers and the comments of the living directed to them. Celebrations can take a humorous tone, as celebrants remember funny events and anecdotes about the departed.
La Mariposa " The Butterfly" – EL Jimador Tequila, Blood Orange Liqueur, Fresh Lime, Agave, splash of Soda
According to traditional belief among Michoacán's Mazahuas the monarch butterflies are souls of ancestors who return to Earth for their annual visit.
Color your own shirt station, sponsored by el Jimador.
Free el Jimador scarf for filling out a quick survey.
Tortilla chips and salsa
Fried Avocado Bites – lightly breaded hass avocados fried served with chipotle cream dipping sauce (Vegan)
Mushroom & Spinach Quesadilla – sautéed mushrooms, fresh spinach
Brisket Quesadilla – beef brisket, pico de gallo
Trio of guacamole, queso and fire-roasted salsa
Rotisserie Chicken Tacos served with veggie rice, queso fresco, roasted corn on corn tortillas.  Served with sautéed poblano salsa.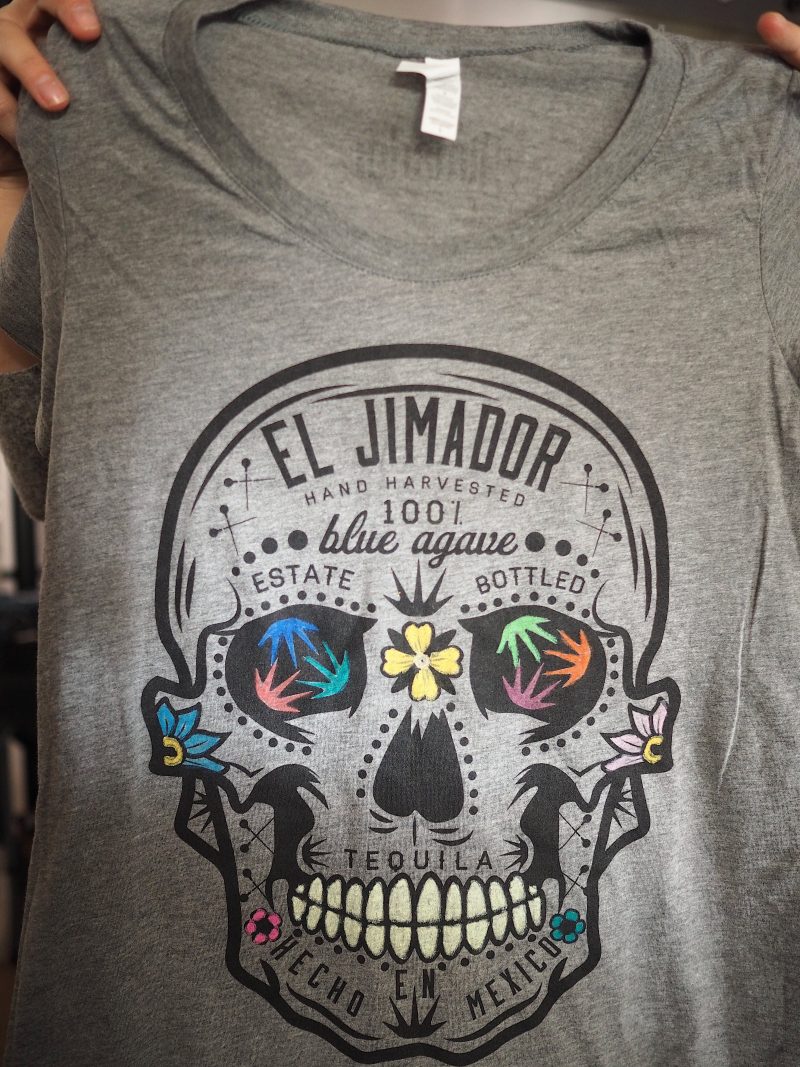 If you missed out on the Day of the Dead festivities this year, be sure to drop by Cocina 214 and check out their updated Happy Hour menu full of delicious new cocktails and quick bites served up with a twist.  You don't want to miss the annual Day of the Dead event next year!
(Source credit: Cocina 214)
Cocina 214
151 E Welbourne Ave
Winter Park, FL 32789
(407) 790-7997
http://cocina214.com