We were invited to a media preview of the 2nd annual Epcot International Festival of the Arts at Walt Disney World.  The month-long festival runs from January 12 – February 19, 2018 and includes an art walk, photo ops, chalk art, culinary offerings, live music, stage performances, art seminars, activities designed with families in mind and so much more.  They've rolled everything you love about the arts into one spectacular salute.
Official Festival of the Arts merchandise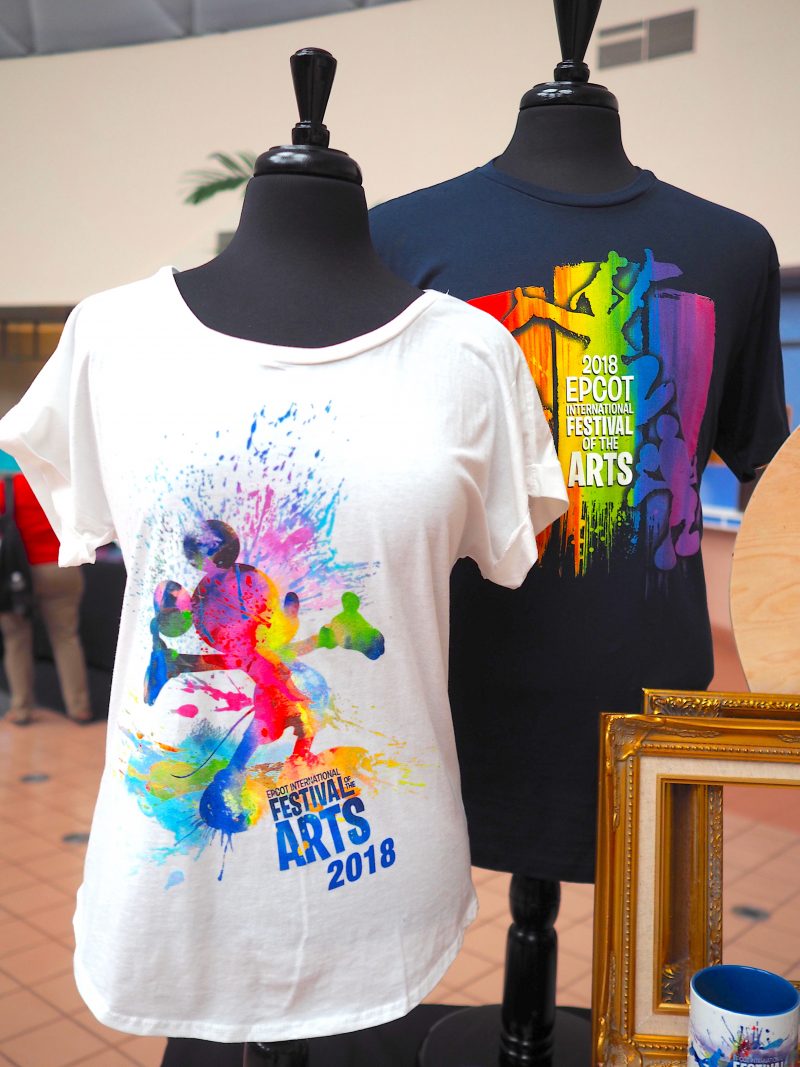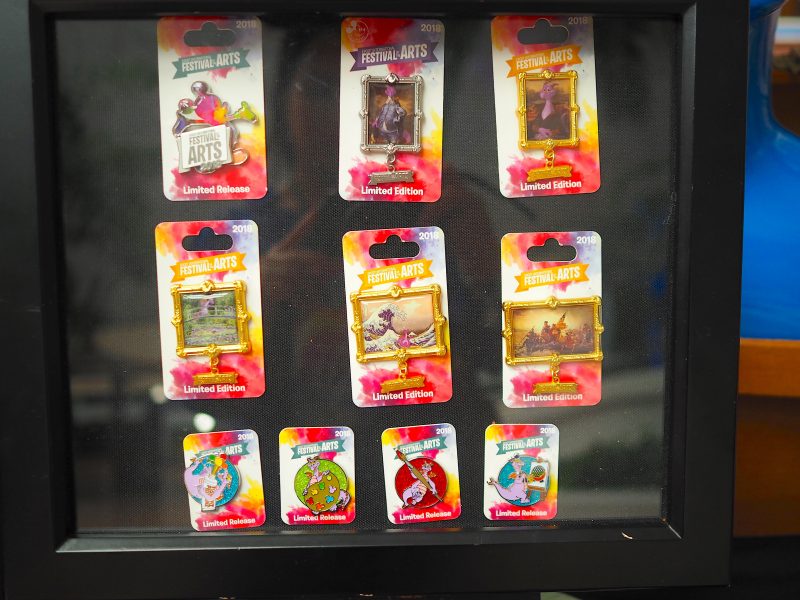 These four pins are redemption prizes for the scavenger hunt
Design your own screen printed t-shirt with Enemy Ink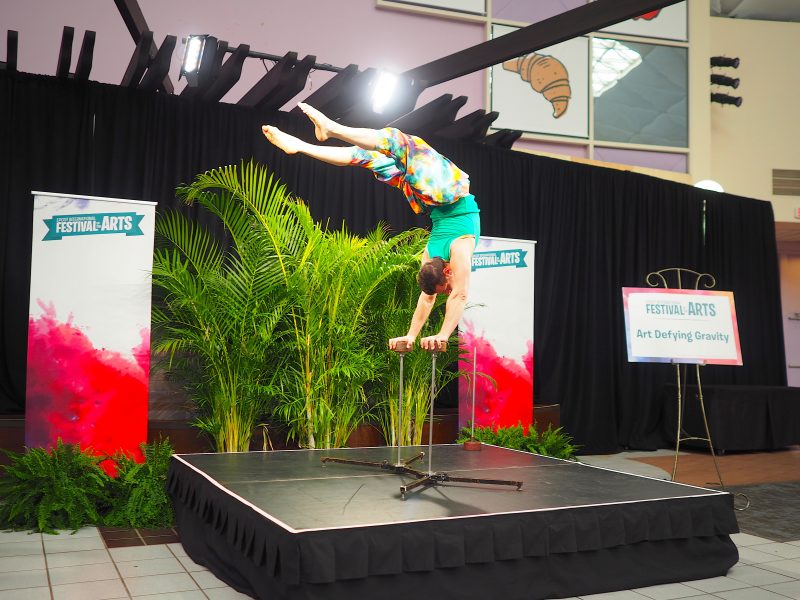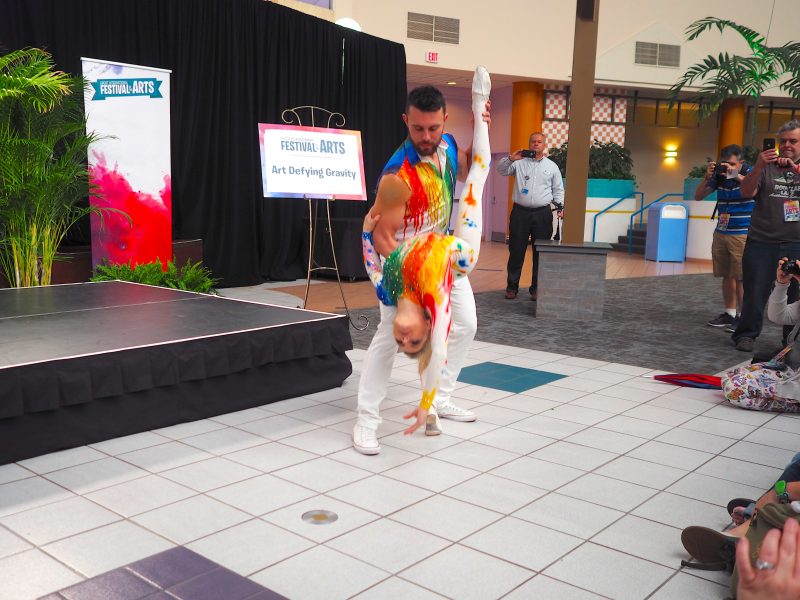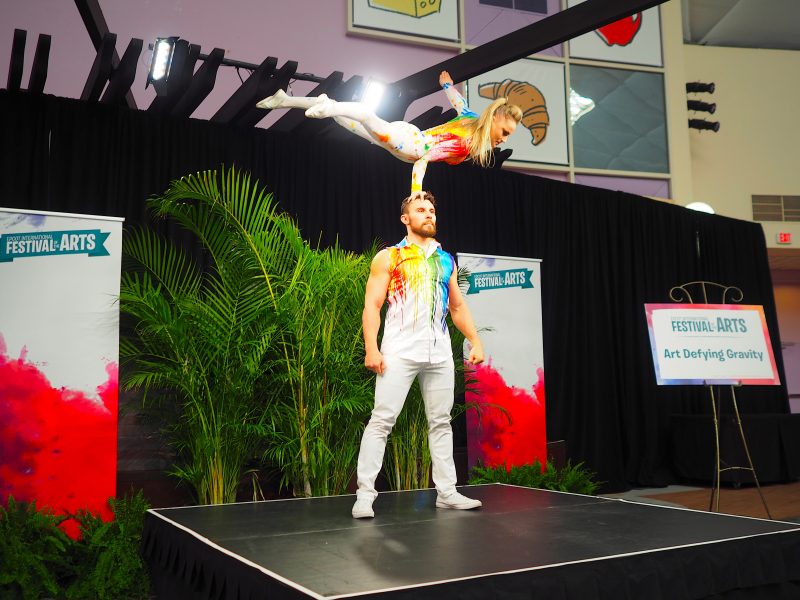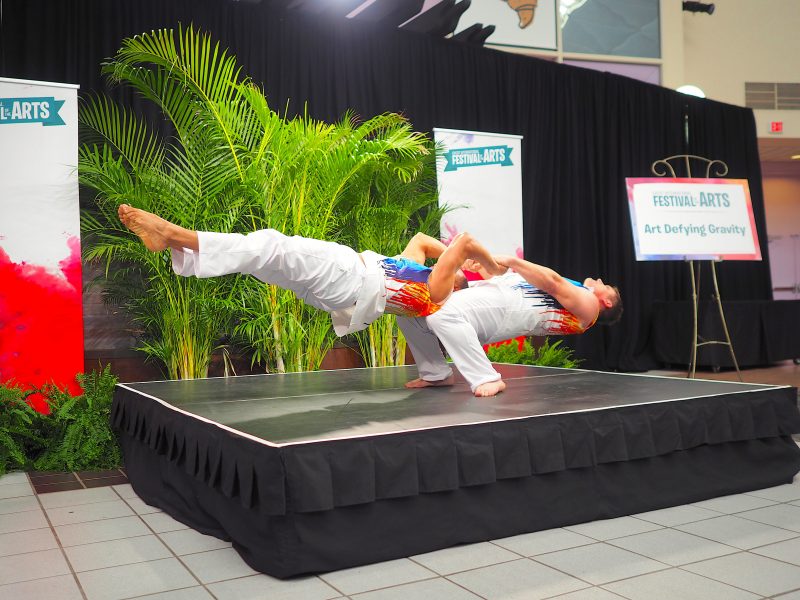 Masterpiece Kitchen
Smoked Salmon Tartare, Caviar, Crisp Lavash and Traditional Accompaniments (delicious!)
Painter's Palate (Odyssey, Festival Center)
Trio of Savory Croissant Doughnuts: Whipped Boursin Garlic and Fine Herbs Cheese with Fresh Herbs (V), Chicken Salad with Shaved Fennel and Fresh Herbs, Spicy Tuna with Wasabi and Seaweed Salad (really enjoyed biting into these cronut pairings!)
Gallery Bites: A Trio of Hors d'Oeuvres: Chilled Shrimp with Cucumber Cream Cheese on a Crostini, Traditional Deviled Egg with Candied Bacon, Crispy Truffled Risotto Ball with Truffle Aioli
Festival of the Arts White Chocolate Painting with Chocolate Easel (GF)(V)
Festival of the Arts White Chocolate Painting with Chocolate Easel (GF)(V)
Decadent Delights (Promenade)
S'mores Tart: House-smoked Buttermilk Chocolate Cake with Chocolate Mousse, Toasted Marshmallow Meringue, Graham Cracker Dust and Malted Milk Chocolate Sauce
The Destructed Dish
Deconstructed Strawberry Cheesecake: Whipped, New York Style Cheesecake with Fresh Florida Strawberries and Sugar Cookies with Micro-basil (great dessert dish!)
Deconstructed Breakfast: Twinings® Spiced Apple Chai Tea Shake with Maple Syrup, a Waffle Crisp and Candied Bacon (non-alcoholic) (caution: this is a sweet one!)
The Artist's Table
Roasted Pork Roulade with Butternut Squash Purée, Marble Potatoes and Baby Carrots with a Red Wine Sauce featuring Melissa's Produce
Cuisine Classique
Seared Corvina with braised Ratatouille and Lemon-Thyme Beurre Blanc (GF)
Pop Eats
Sous Vide Poulet Rouge Chicken Roulade with Apples and Sage served with Warm Brie Fondue, Blueberry and Beet Gel and garnished with Apple and Beet Chips (GF)
Pop't Art: Modern-design Sugar Cookie with Strawberry Filling (V)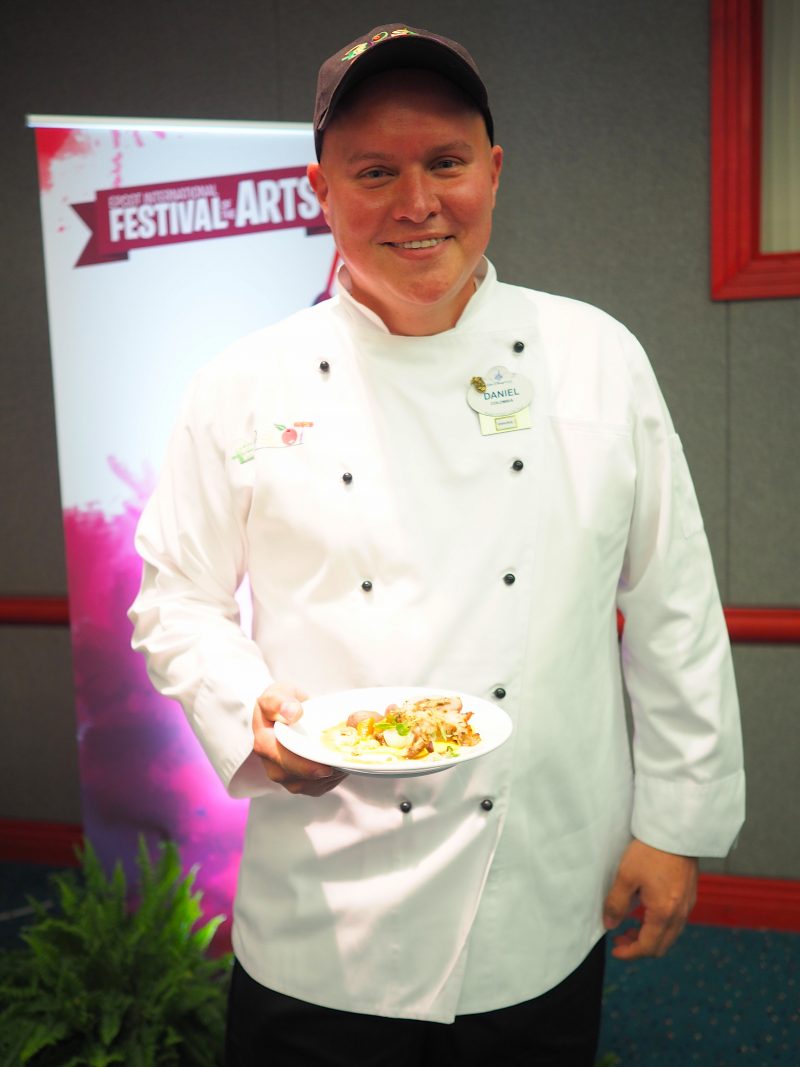 Sous Chef Daniel Contreras
Disney on Broadway Concert Series preview with Jenn Gambatese and Kevin Massey
Jim, a long-time Disney pianist
Trailblazing Ladies of Disney Animation, Presented by Mindy Johnson, Author of Ink & Paint – The Women of Walt Disney's Animation
They gifted all of us a copy of Mindy Johnson's book (retails for $60)
Be sure to check out Epcot International Festival of the Arts soon before it ends on February 19.  You will love it!
(Source credit: Walt Disney World)
Epcot
200 Epcot Center Dr, Orlando, FL 32821
(407) 939-5277
disneyworld.disney.go.com/events-tours/epcot/epcot-international-festival-of-the-arts/