We were invited to media dine at Rocco's Tacos & Tequila Bar nestled in Restaurant Row on Sand Lake Rd.  My favorite part of our lunch was the fresh guacamole that is made tableside and served with seasoned "Rocco's chips".  They are the best chips and guac that I have ever had in Orlando.  I highly recommend them!
Surf & Turf – marinated grilled steak, chorizo, sweet potatoes, chicken and shrimp in a roasted garlic verde sauce.  Served sizzling in a traditional lava rock molcajete with our tortillas, pico de gallo, cotija cheese, guacamole, sour cream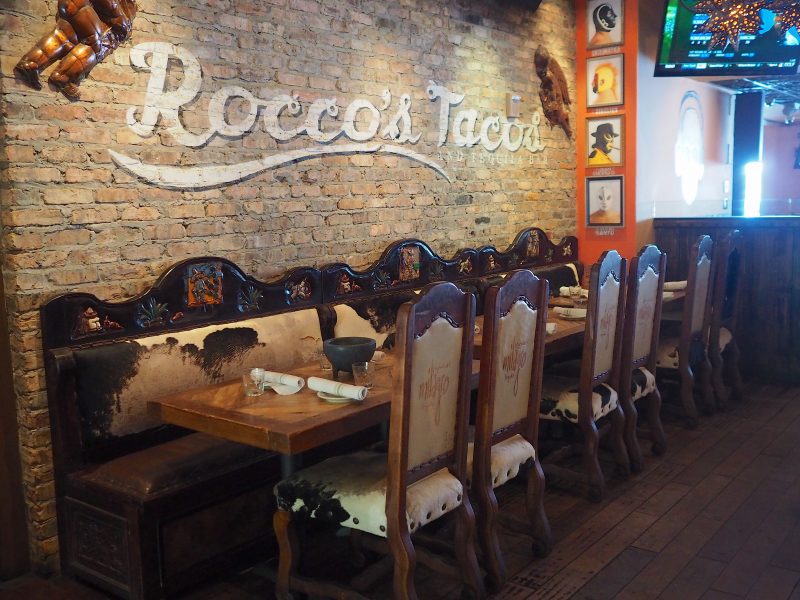 Dining with a view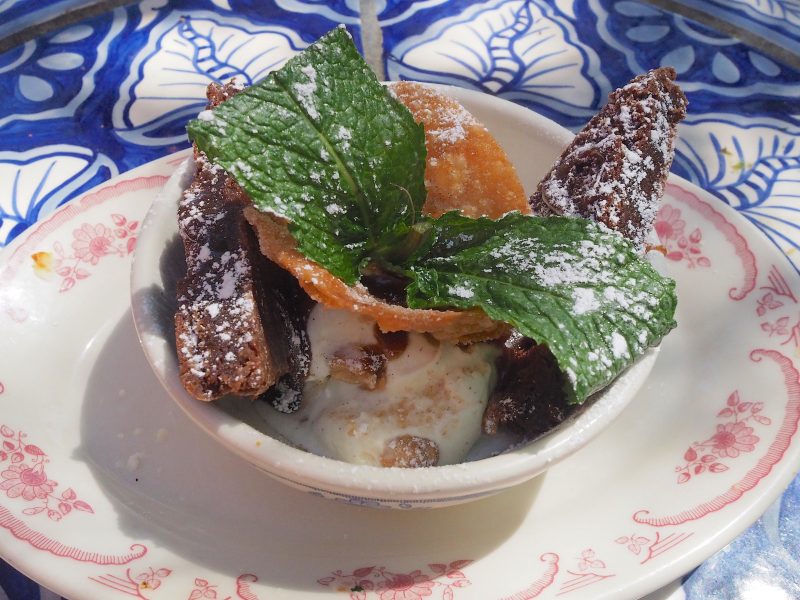 Mexican Chocolate Brownie Sundae – vanilla ice cream, dulce de leche, buñuelo, whipped cream, honey salted peanuts
Be sure to check out Rocco's Taco's soon for some of the freshest Mexican food in town!
Rocco's Tacos and Tequila Bar
7468 W Sand Lake Rd, Orlando, FL 32819
(407) 226-0550
www.roccostacos.com/orlando