When I heard that STIR was opening in Ivanhoe Village, I thought this place might be another restaurant in the long line of businesses that have occupied the space on the corner of Virginia and N. Orange.
However I was proven quite wrong. STIR is a restaurant that is at its heart, a refined version of Southern cuisine.
According to their owners "The menu at STIR is designed to be creative yet practical. With this STIR wishes to maintain an approachable menu.  STIR will introduce exciting menu options, including a brunch, appetizer, lunch, full dinner menu, desserts, and signature cocktails that draw in new and local guests in our city of Orlando."
All food was delicious but the stand outs for me were the Pork Puff Pasty and Pork Tenderloin.
After sampling their menu I truly think this restaurant is about Southern Traditions and Ingredients Refined, quite frankly not to be missed.
Southern Caviar
Three cheese creamy blend with artisan bread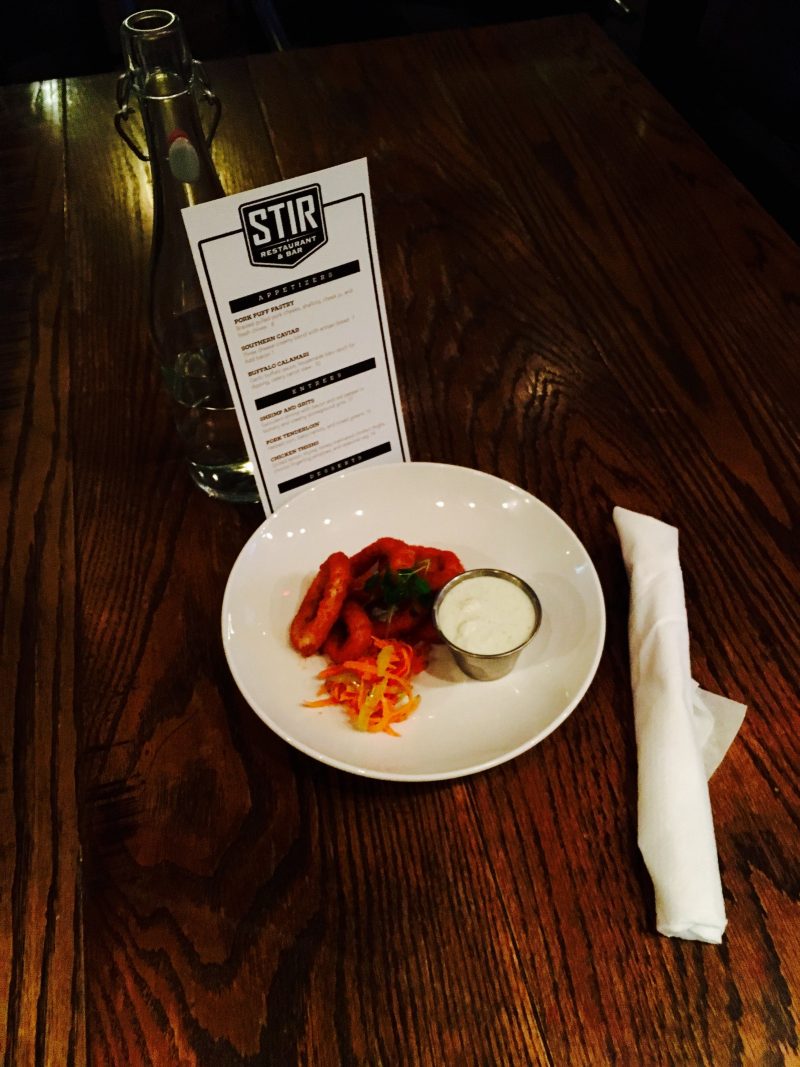 Buffalo Calamari
garlic buffalo sauce, house made blue ranch, celery carrot slaw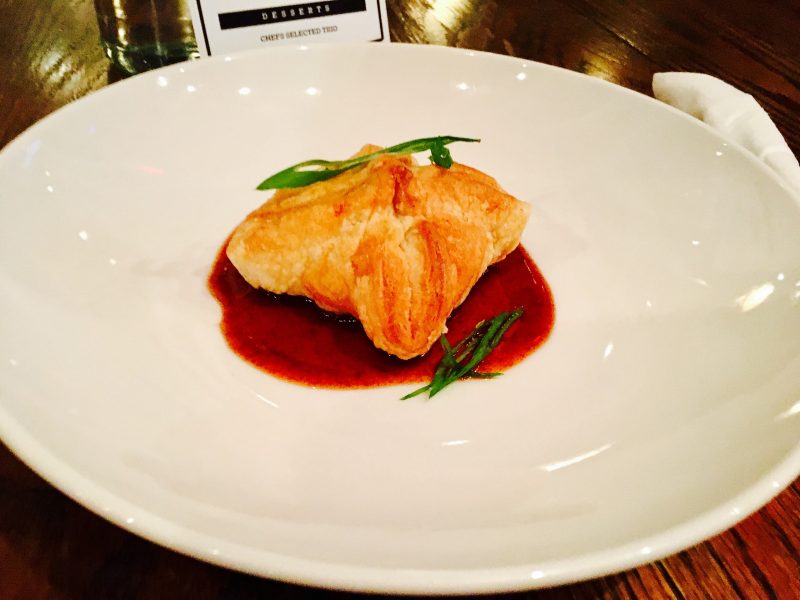 Pork Puff Pastry
braised pork cheeks, shallots, cheek ju, and fresh chives
Shrimp and Grits
succulent shrimp with bacon and red pepper in buttery and creamy stone-ground grits
Pork Tenderloin
herbed corn, baby carrots, and mixed greens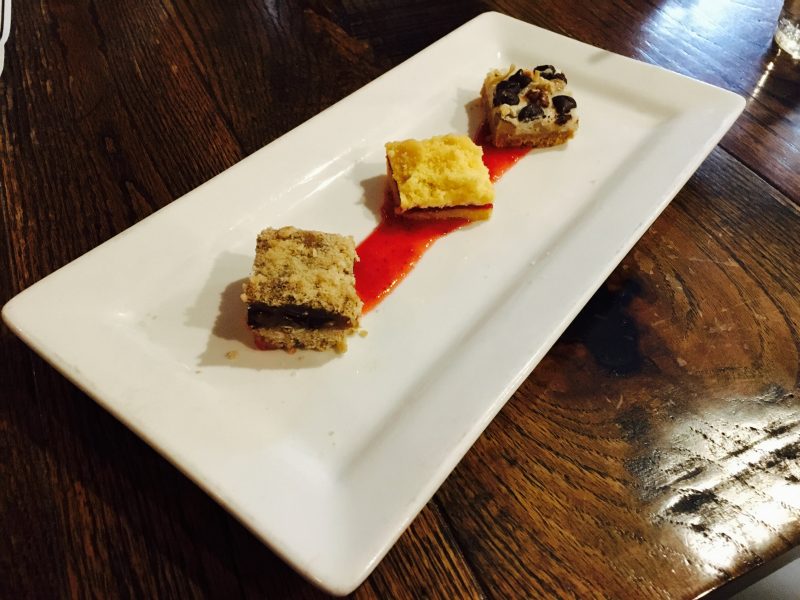 Dessert
Chef's Selected Trio
Orange Avenue
Sunset Sangria
Chef Chastity Harvey and her culinary team.
STIR Restaurant and Bar
1409 North Orange Avenue, Orlando, Florida 32804,