Duomo Gelato – Uses fresh, premium ingredients and a secret Italian recipe to create rich, creamy gelatos. The hotel serves more than 50 irresistible flavors at Gelateria on the Harbor Piazza.
Loews Hotels at Universal Orlando introduces Flavor by Loews Hotels, an innovative food and beverage experience serving up some of the best of Florida's local flavor at each hotel.  Rolling out nationally across the brand, Flavor by Loews Hotels is built on partnerships with artisan food and beverage vendors ranging from bakers to gelato makers to brewmasters.
A culinary experience designed to showcase hyper-local flavor.
Mini chicken slider, mini Italian sausage slider, mini crabmeat slider.
Olde Hearth Bread Company – Specializes in handmade, high-quality artisan breads, which guests can enjoy at Sal's Market Deli.
A variety of bruschetta.
Jake's Steak & Frites – Kissimee River oyster mushrooms, herb roasted char grilled, black Angus beef ribeye, house made smoked ketchup.
Crooked Can Brewing Company – A local favorite known for its quality craft beers and laid back vibe. Jake's American Bar serves four of Crooked Can's popular brews.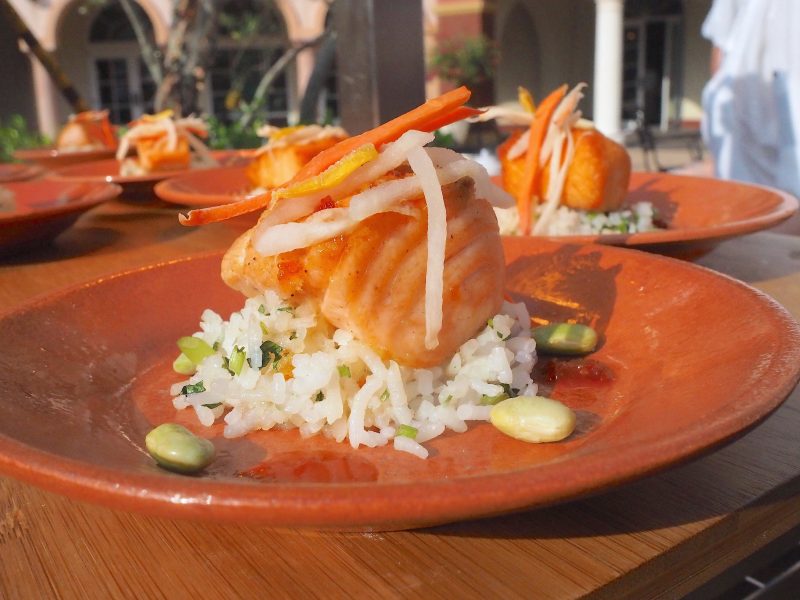 Webb's Honey & Ginger Glazed Salmon – cilantro rice, pickled vegetables, edamame sambal olek.
Grilled Pineapple Salad – Pure Produce arugula & crosse, grape tomatoes, red quinoa, roasted red peppers, crisp plantain, citrus vinaigrette.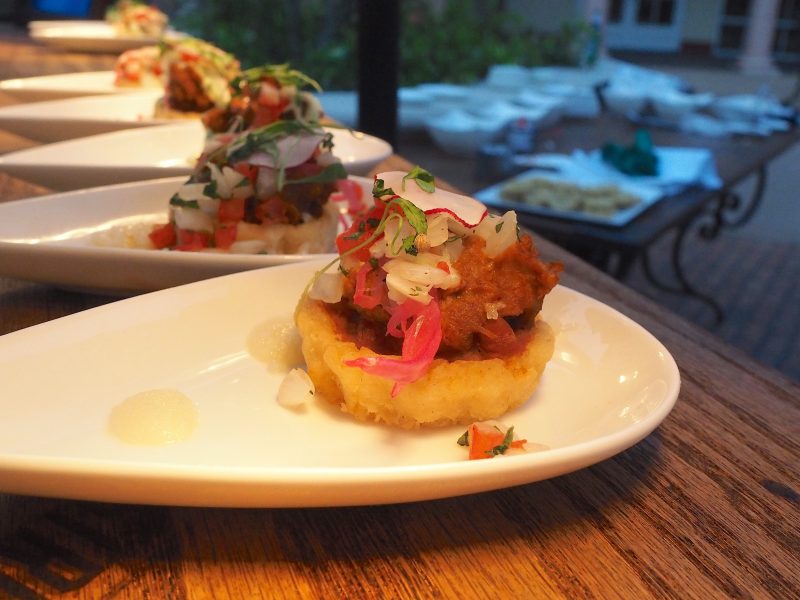 Mexican Sopes – Palmetto Creek Farms pulled pork, refried beans, oaxaca cheese, pico de gallo.
Raspberry cheesecake gelato with crispy pearls.
Strawberry blackberry sherbet with chocolate drizzle.
Raspberry cheesecake and pistachio gelato.
Executive Chef Leon Teow thanking staff and guests for being a part of Flavor by Loews Hotel.
(Source credit: Loews Hotels)
Loews Portofino Bay Hotel at Universal Orlando
5601 Universal Blvd, Orlando, FL 32819
(407) 503-1000
loewshotels.com/portofino-bay-hotel/dining/flavor