Calligraphy artist writes guest's name in Japanese.
We were invited to experience the Sakura (cherry blossom) Festival, a month-long celebration of the arrival of spring and the cherry blossoms at Morimoto Asia – Disney Springs.
The restaurant was decorated with Instagram-worthy décor, showcasing the pink blooms of the Sakura. Similar to the festivals in Japan, guests attended a series of ticketed events and enjoyed special menu items inspired by the Japanese cherry blossoms.
The month-long Sakura Festival concluded with a family fun day inspired by the traditional Matsuri (festival) of Japan.  We got to enjoy unlimited sushi, ramen, yakisoba, street food, mochi, cocktails/mocktails, origami artist, calligraphy artist, games and giveaways.  You definitely need to experience this one of a kind event for yourself next year!
Celebrity Disney expert Lou Mongello and I.
A station in partnership with their Disney Springs neighbors, Uniqlo.
Okinawa Breeze – strawberry kiwi limeade (mocktail).

Winter Sakura – cherry calpico soda (the best mocktail in the world!).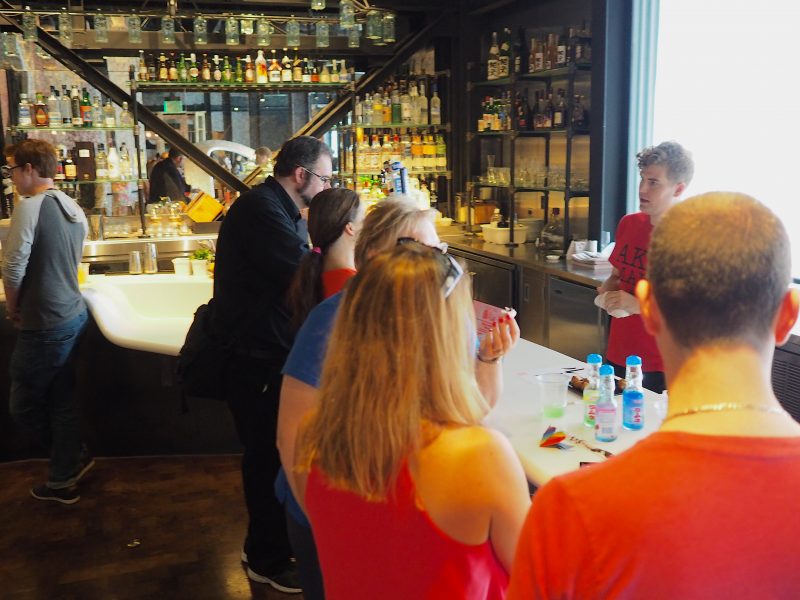 Onigiri.
Shrimp tempura, california, spicy tuna, spicy salmon.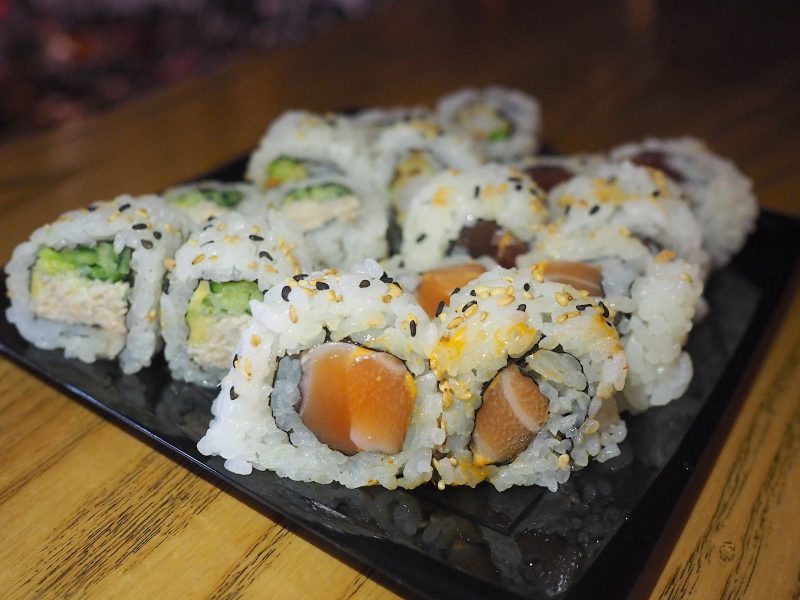 The back side of the previous dish.
Eel & avocado sushi.
Okonímiyaki.
Takoyaki.
Tonkotsu ramen bar.  It was delicious!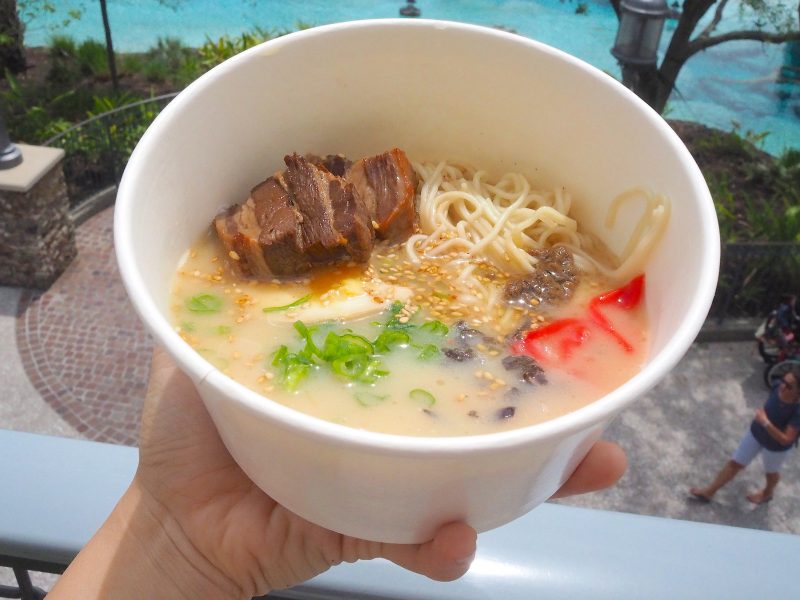 Tonkotsu ramen.
Dango – kinako (roasted soy flour), mitarashi (sweet soy glaze), kurogoma (black sesame).
Executive Chef Yuhi Fujinag preparing mochi.
Mochi.
Origami artist.
Ramune ring toss.
Ramune ring toss prizes.
Connect 4 with candy prizes.
Yakitori.
Yakisoba.  It was sooo good!
Be sure to check out the 2nd Annual Sakura Festival at Morimoto Asia – Disney Springs next year!  You will love it!
(Source credit: Morimoto Asia)
Morimoto Asia – Disney Springs
1600 East Buena Vista Drive, Lake Buena Vista, FL 32830
patinagroup.com/morimoto-asia/sakura
(407) 939-6686