When I was young (even typing that sounds old), gourmet popcorn was one of two things: tossing some M&Ms in a bag of freshly-made, buttered popcorn, or a massive tin of buttered, white cheddar, and caramel popcorn evenly distributed into three compartments (most often found in our home during the holidays, eventually tossed out when all but the buttered popcorn was eaten). Well, gourmet popcorn has certainly come a long way. Just ask Steven, owner of Pipoca Gourmet Popcorn in Baldwin Park, and he will be happy to share with you his twenty (made on site) flavors of popcorn. I recently enjoyed a sampling of Pipoca popcorn and now I'm hooked (send help).
Pipoca, meaning popcorn in Portuguese, started as, and still is, a food cart located inside the Orlando Eye. With growing popularity, the store opened about nine months ago in Baldwin Park, close to downtown Orlando and Winter Park. Steven, former hospitality manager, turned his passion into a full-time career. I believe his risk paid off (as I longingly stare at an empty bag of Churros-flavored popcorn that my husband and I devoured in minutes). Churros is one of my favorites by far, but there are so many flavors that are delicious, you really can't pick just one, or two…or three. Birthday Cake, Oreo, Chicago Style, Spicy Buffalo, Nutella, Garlic Parmesan…just to name a few. Another favorite, would have to be Hot Jalapeño. I'm not one who loves spicy, hot food, and I was pleasantly surprised to like the jalapeño flavor so much, that I couldn't stop eating it. The popcorn has a real kick to it, but a definite tasty flavor, and not a snack that merely burns your mouth, making you desperate for a glass of water (dare I say Hot Cheetos and Takis…I'm not judging, I swear).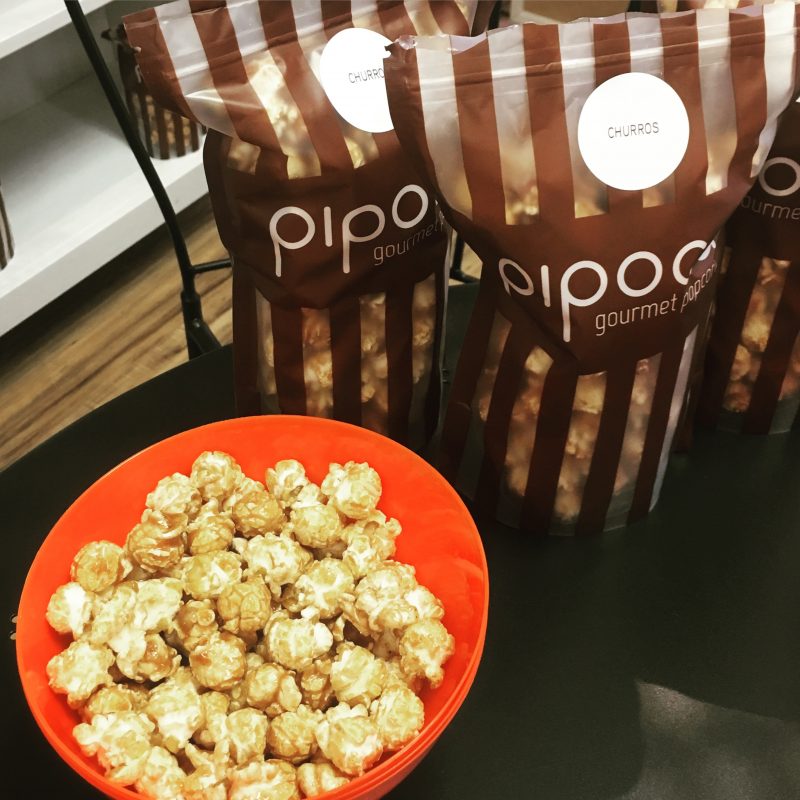 Popcorn is available for online order through the Pipoca website; but, you have to visit the store location in Baldwin Park to really understand the love this popcorn is made of. The store is beautifully decorated with detailed displays, and available for private events. Plus, all popcorn is made where it is sold, in this lovely "boutique" in the heart of downtown Baldwin Park.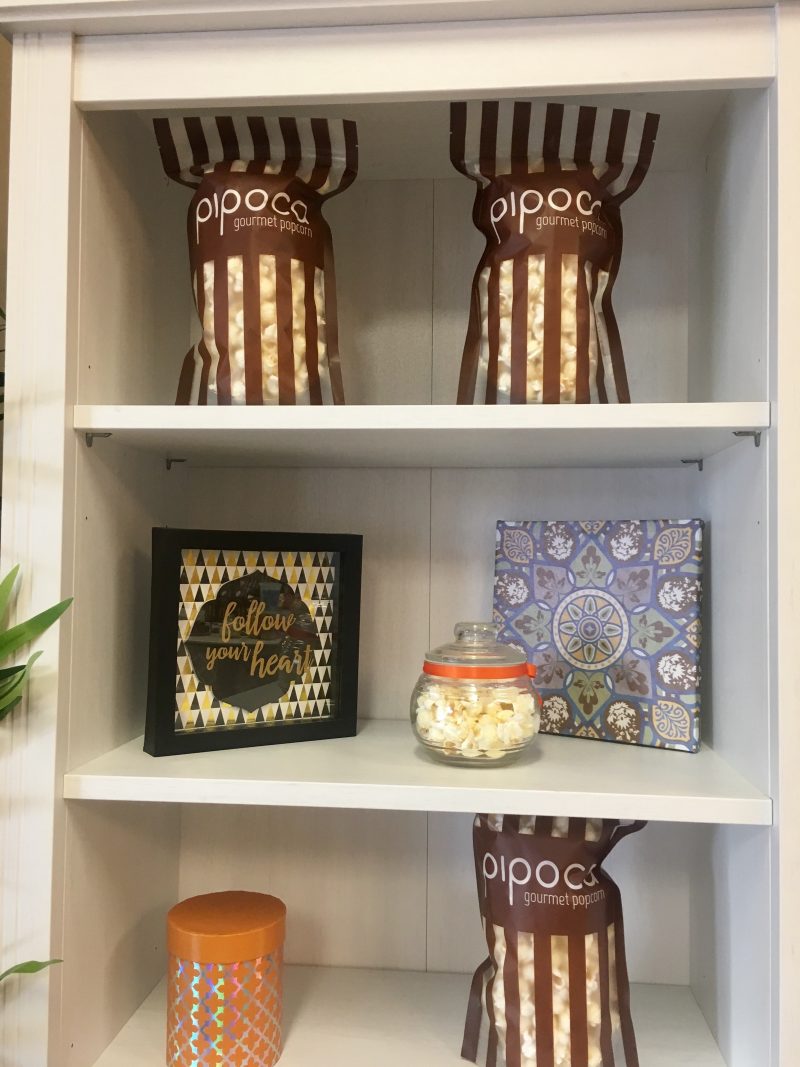 Thankfully, I have family that lives in Baldwin Park…so, I have plenty of reasons to "stop in" for a bag of Churros Popcorn every now and then. However, new flavors are added often…meaning, I may need to stop by more often than usual for a taste test (journalism integrity in the name of research).
Pipoca Gourmet Popcorn makes the perfect snack, the perfect addition to any event, and the perfect gift for children and adults of all ages. It's delicious and the bag is really pretty (much more eye-appealing than the massive tin decorated with Christmas carolers). While I love the flavor, and the store interior, I admire the passion Steven has in turning his love for popcorn into something everyone can now enjoy.
Follow Pipoca Gourmet Popcorn on Instagram and on Facebook.