Fresh and delicious piña colada
We were invited to The Ritz-Carlton for an end of the summer pool bash at Bleu Pool Bar showcasing their new Latin & Caribbean inspired menu.  The food was excellent and the service was phenomenal.  The frozen drinks are always prepared with the freshest ingredients.
BLEU Nachos – Green Chile / Queso Blanco / Jalapeños / Cilantro Crema Guacamole / Pico de Gallo Roasted Salsa

Signature Tacos – Grilled Flour Tortilla / Cilantro Slaw / Roasted Salsa / Crema / Queso Fresco / Pique Verde
Carne Asada – Papaya-Marinated Skirt Steak
Chicken Verde – Roasted Chicken
Crispy Avocado – Tempura-Fried Avocado
BLEU Salad – Mixed Greens / Spiced Tostone / Heirloom Tomatoes / Feta / Crispy Quinoa / Breakfast Radish / Pickled Sweet Onion / Passion Fruit Dressing

Florida Tropical – Spinach & Lolla Rossa / Avocado / Mango / Pomegranate / Almonds / Creamy Coconut-Lime Vinaigrette

Conch Fritters – Homemade Jamaican Jerk Aioli



Ceviche – Ahi Tuna / Avocado / Mango Salsa / Plantain Chips
Make Your Own Sweet Taco – Assorted Toppings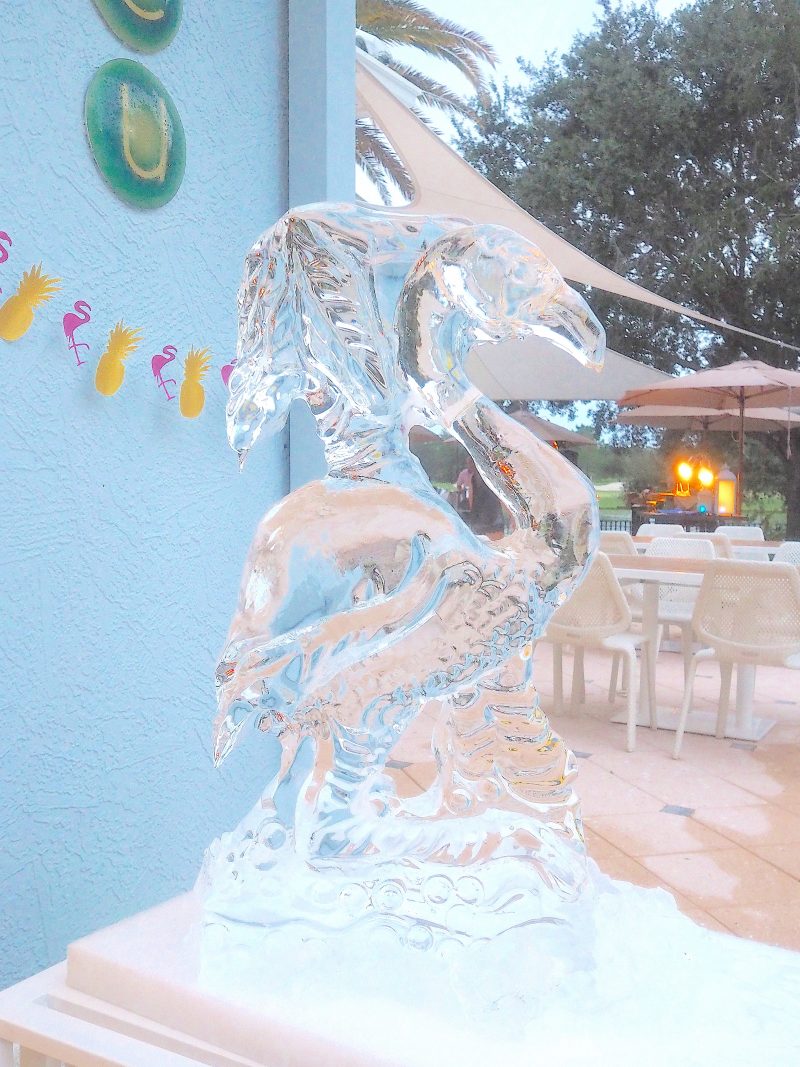 Tada!!!  What a beautiful ice sculpture!
Be sure to check out the new menu at Bleu the next time you are at The Ritz-Carlton Orlando!
Bleu at The Ritz-Carlton Orlando
4012 Central Florida Parkway Orlando, FL 32837
(407) 206-2400
ritzcarlton.com/en/hotels/florida/orlando/dining/bleu