Tijuana Flats is bringing together the best of both tacos and burgers for one epic mashup of deliciousness – a tortilla filled with ground beef, cheese, lettuce, tomatoes, pickles, ketchup and mustard.
For a limited time try two Cheeseburger Tacos with seasoned fries for just $7.89.
The Cheeseburger Taco will be available at all Tijuana Flats locations now through September 9.
Add Fries & Queso
Side – $2.99
Appetizer – $5.29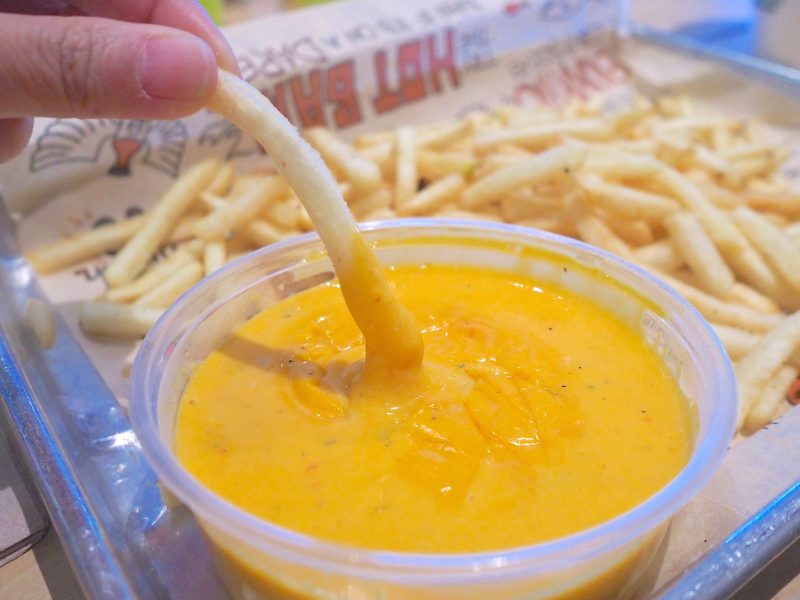 Or try the Cheeseburger Tacos with these popular menu items:
Tijuana Trio – A basket of warm chips, with a side of handmade salsa, queso or guacamole.
Cookie Dough Flautas – Chocolate chip cookie dough loaded into a flour tortilla, lightly fried & topped with powdered sugar. Served with a side of chocolate syrup.
(Source: Tijuana Flats)
Tijuana Flats
94693 Gardens Park Blvd., Orlando, FL 32839
(407) 965-5090
https://tijuanaflats.com