CRISPY CANTON: Crispy egg noodles, pork, shiitake mushrooms, bean sprouts, spring onions, savory soy sauce
We were invited to Hawkers Asian Street Fare to check out their new fall/winter menu and we were very impressed with our tasty visit.  Fans can experience seven new menu items at all locations now through Spring!
"Our inspiration for the dishes come from our desire to curate a menu that closely reflects what one might find on the streets of Asia.  Authenticity is what we're focusing on so that we can offer a taste of the unique experiences that we've had while eating through the streets of Asia."  said Kaleb Harrell, Co-Founder of Hawkers Asian Street Fare, pictured below with Co-Founder Allen Lo.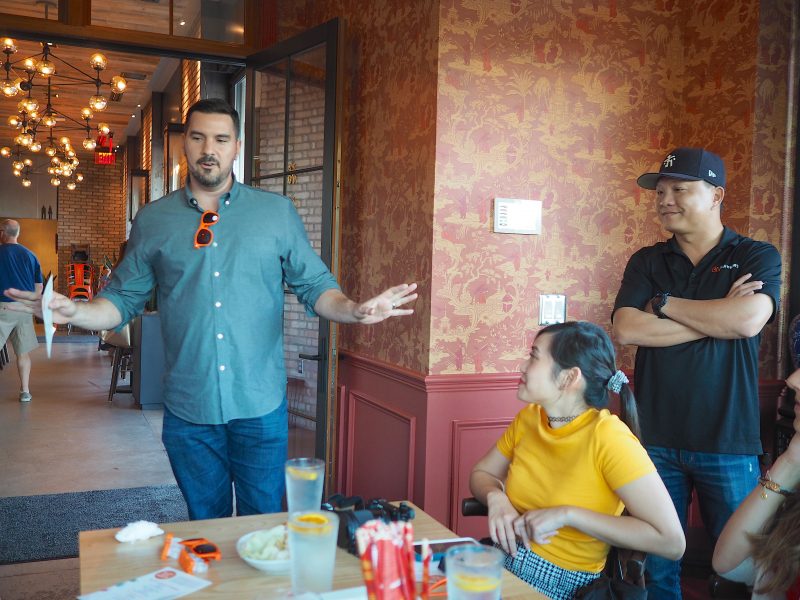 PRAWN CHIPS: Crispy puffed prawn chips dusted with Hawkers' Five Spice seasoning (only available at the bar)
CHICKA-RONES – (not new but a must try!) Filipino-style crispy chicken skins tossed in jerk seasoning
'DRY-POT' CAULILINI: Celery, spring onions, red peppers, Szechuan peppercorn
SALT-N-PEPA RIBS: Crispy pork riblets, ginger, serrano peppers, garlic, onions
ROTI CANAI – (not new) This appetizer is a classic and a must for every Hawkers visit!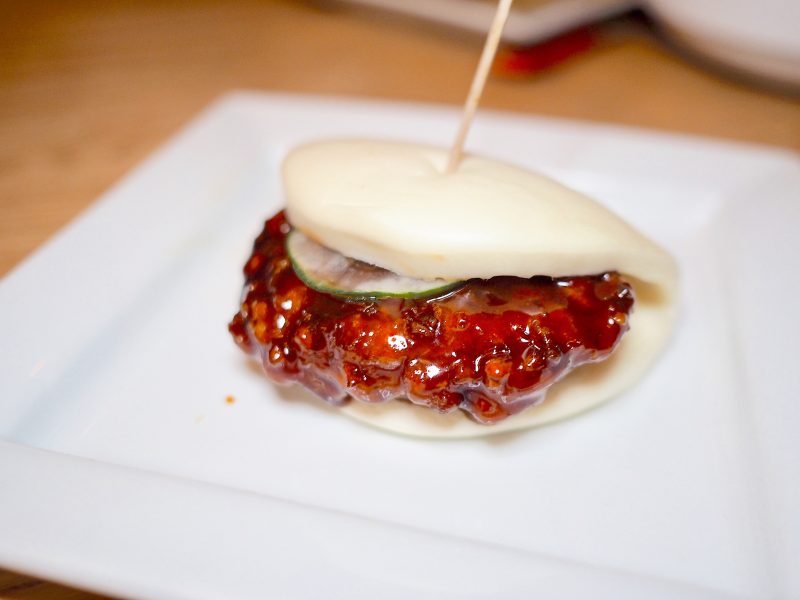 SEOUL HOT CHICKEN STEAMED BAOS: Two per order, steamed buns, filled with Seoul hot chicken
SHANGHAI STIR FRY: Steamed rice cakes, pork strips, shiitake mushrooms, spring onions, napa, bean sprouts, lo mein sauce
JO-HÉ BAG O' DONUTS: Tender pastry puffs rolled into a doughnut shape, deep-fried to perfection and tossed in a cinnamon-sugar
SPIKED THAI TEA – I heard raving reviews about this adult drink from other people at my table.  I ordered mine non-alcoholic and it was still super delicious!
To find the location closest to you, please visit eathawkers.com/locations/