Have you ever had a burger that took the best parts of French Onion Soup – the melted gruyere cheese, the sweet caramelized onion, the savory beef broth – served in burger form? If you haven't you must go to The Capital Grille ASAP to try their fantastic Caramelized Onion Wagyu burger – one of the best burgers I have had all year!
Burger and wine pairings are back in season at The Capital Grille with the return of Wagyu & Wine today. Guests can experience one of three hand-crafted Wagyu burgers paired with an Antinori family wine hand-selected by The Capital Grille's Advanced Sommelier Brian Phillips at $25 through November 18.
Guests can select from three wines including the Col Solare 2014 (Red Mountain, Washington), a limited production New World Cabernet Sauvignon which pairs well with this year's Caramelized Onion Wagyu Burger featuring Grand Cru Gruyère and Shallot Aioli.
Other Antinori Wagyu & Wine selections, typically available exclusively by the bottle, include Old World and New World wines such as the Villa Antinori Chianti Classico DOCG Riserva 2014 (Tuscany), an Old World Sangiovese, and the Antica Napa Valley 2014 (Atlas Peak, Napa Valley), a New World Cabernet Sauvignon.
"These selections showcase the Antinori family's continued passion for producing some of the world's best wines in both the Old and New World," said Brian Phillips, advanced sommelier for The Capital Grille. "From the age-worthy Chianti to the innovative Antica and the limited production Col Solare, our guests will be welcomed by rich, elegant styles that perfectly heighten the flavors of this year's Wagyu burger offerings."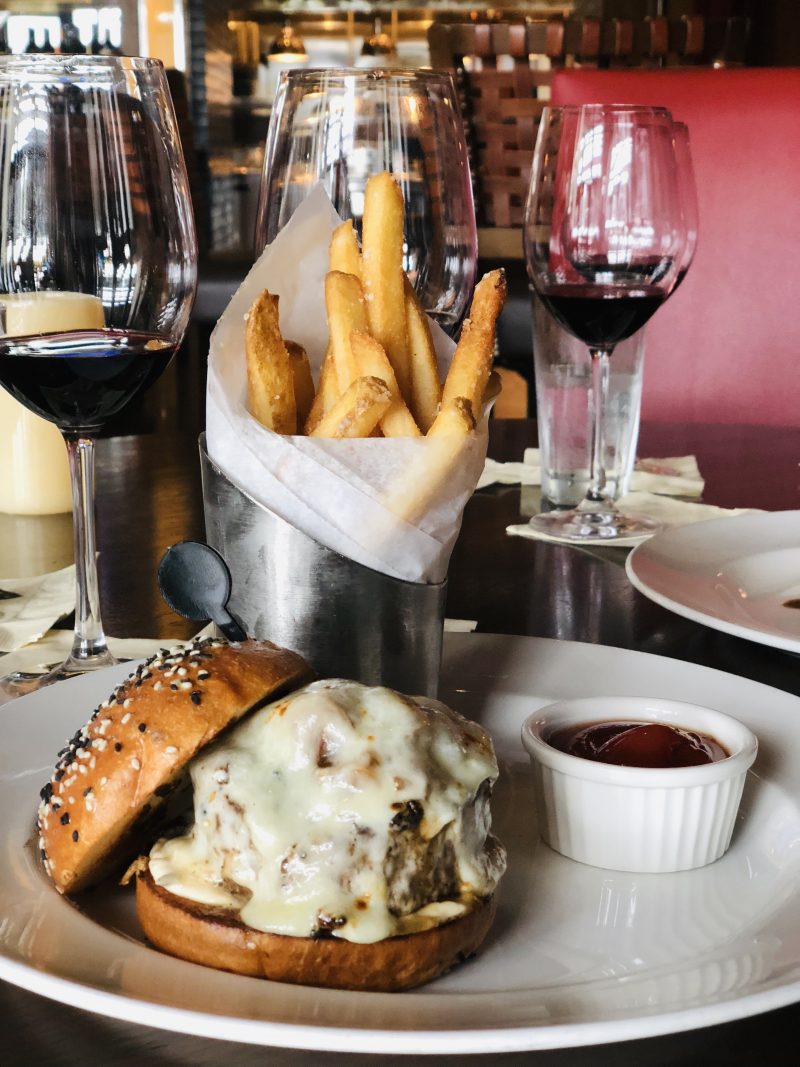 Caramelized Onion Wagyu Burger
In addition to the Caramelized Onion Wagyu Burger, this year's burger selections include a Wagyu Cheeseburger with Havarti and aged White Cheddar, and a Caprese-style Wagyu Burger with heirloom tomato, 15-year aged balsamic and fresh mozzarella.
Caprese Wagyu Cheeseburger
"We sought to transform the classic burger by combining distinctive flavors and ingredients, such as heirloom tomatoes and Grand Cru Gruyère, to complement the indulgent Wagyu beef," said The Capital Grille's Executive Chef Michael LaDuke. "These heightened flavors, combined with perfectly paired wines, offer our lounge guests a one-of-a-kind experience"
The Capital Grille
https://www.thecapitalgrille.com/locations/fl/orlando/orlando-i-drive/8025
ORLANDO – I-DRIVE
9101 International Drive
Orlando, FL 32819
(407) 370-4392
ORLANDO – MILLENIA
4200 Conroy Rd.
Orlando, FL 32839
(407) 351-2210