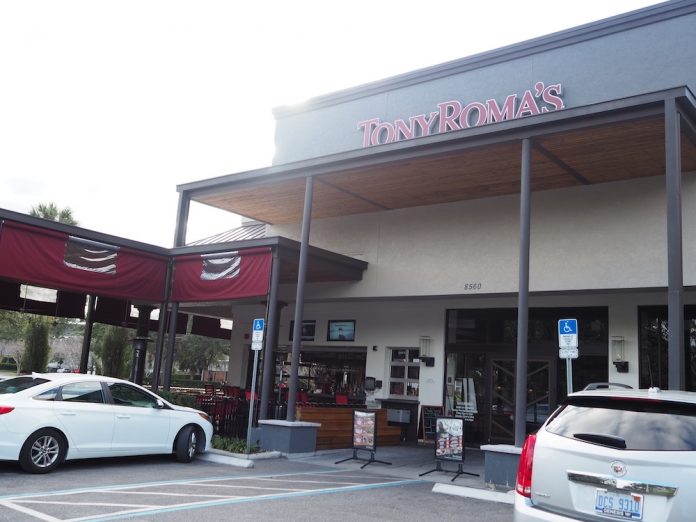 Since its beginning over 45 years ago, Tony Roma's has been known especially for its signature Baby Back Ribs. The company – overly the course of its history – has won numerous awards across the country for the "Best Ribs" and also has won nationally acclaimed industry recognition as "The Best Ribs in America."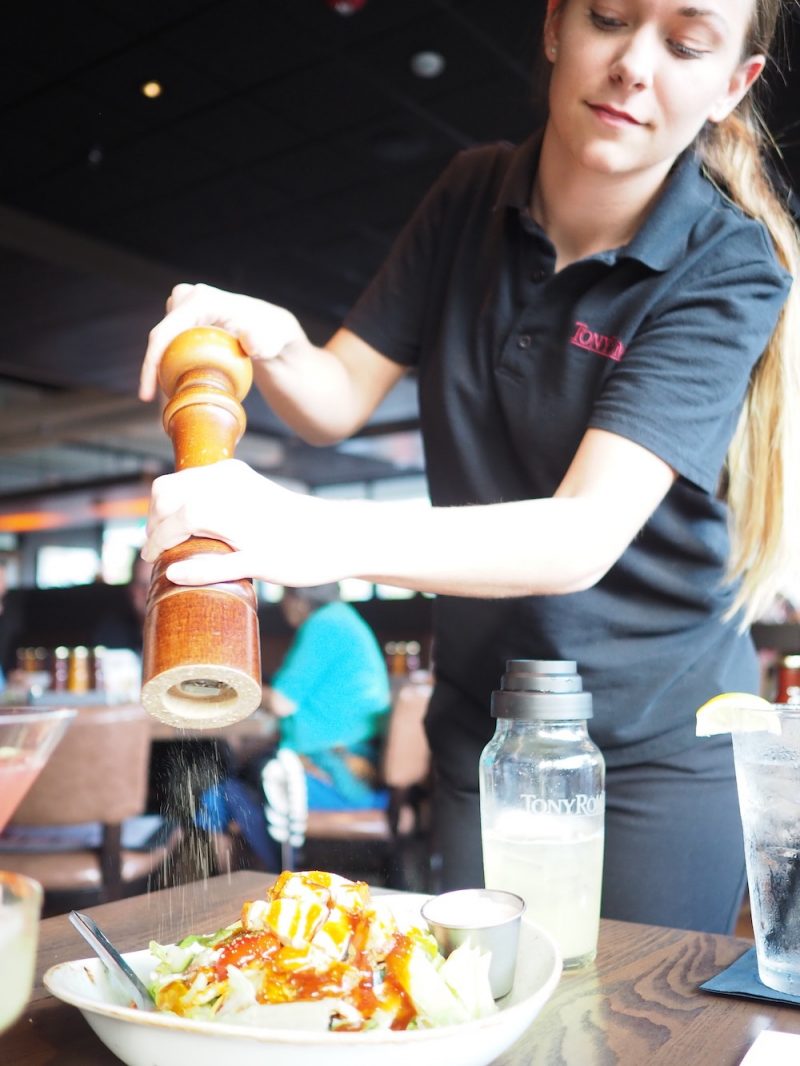 Today, with over 150 family restaurant locations on six continents, Tony Roma's is not just a place for ribs anymore with an extensive selection of steaks and seafood entrees as well as a bones and bites small plates menu.
The first location was established by the founder, Chef Tony Roma, in 1972 in North Miami, Florida. Prior to opening his restaurant, Tony Roma was the food and beverage specialist for the Playboy Club.
Originally a steak and burger restaurant, one weekend, chef David Smith grilled baby back ribs and served them with Tony Roma's BBQ sauce. The ribs proved to be popular, and were added to the permanent menu, and quickly became what Tony Roma's was known for. Today in the Orlando International Drive location, one of the three private dining rooms is named after Chef David Smith.
In 2006, Executive Chef Bob Gallagher joined the Tony Roma's team, bringing with him the ability to blend flavors from all over the world.
Recently, the Tony Roma's restaurant on International Drive underwent a massive renovation with new modern décor, flexible dining spaces, a vibrant indoor/outdoor bar with an extensive cocktail and draft beer selection and a stunning patio view to the newly built Orlando Eye.
This Tony Roma's – being located near the Orange County Convention Center – has three state-of-the-art private dining rooms equipped with a full range of state-of-the-art audio visual equipment, perfect for business events, meetings, family celebrations and social gatherings.
The team here is led by Managing Partner Brandon Santos, who came to Tony Roma's with a culinary background from the Culinary Institute of America, with many years of experience in Las Vegas. The ingredients used at Tony Roma's are sourced from "the source", ie maple syrup from Canada and harissa spices from the Middle East / North Africa. The sauces like the buttermilk ranch is made in house.
With a recent menu debut, we were invited by the team to visit and preview their latest offerings.
Here are some of the new menu items at Tony Roma's for Spring 2019:
SPICED PINEAPPLE ROMARITA
Signature Romarita gets a flavorful twist with pineapple juice, Sauza gold tequila and Cointreau. Served with a spiced rim.
The signature drink here is the "Romarita", a refreshing take on the classic margarita with tropical pineapple and a spiced tajin rim.
CRISPY FISH SANDWICH
Tempura battered Pacific cod, lettuce, tomato, red onion, remoulade sauce, coleslaw, fries.
BBQ CHICKEN SALAD
Romaine, roasted tomatoes, cucumbers, corn, White Wisconsin Cheddar cheese, bacon, fresh avocado, BBQ onion ranch dressing.
BACON WRAPPED RIBS (4)
Smoked baby back ribs wrapped with peppered bacon. Tossed in sticky sauce, jalapeño & mustard ranch for dipping.
GRILLED SHRIMP SKEWERS & CHILEAN SALMON
Wood grilled, garlic butter, saffron & kale rice, seared garlic green beans. The wood grill on the maple mustard glazed salmon gives it such a good subtle depth to the flavor.
SIZZLING SMOTHERED CHICKEN
Wood grilled, caramelized onions, portobello mushrooms, White Wisconsin Cheddar
cheese, chives, mashed potatoes, seared garlic green beans.
BANANAS FOSTER
Sautéed bananas topped with warm caramel sauce with a touch of Myers's® Original Dark rum and fresh lime juice. Two scoops of vanilla ice cream and roasted pecans.
Tony Roma's on International Drive
8560 International Dr, Orlando, FL 32819
(407) 248-009
https://tonyromas.com/location/international-drive/