Recognized as the region's premier food and wine pairing event, the 27th Annual Chef's Gala at Walt Disney World Resort featured unlimited sampling of signature dishes prepared by 24 of Central Florida's top chefs, along with thoughtfully paired fine wines.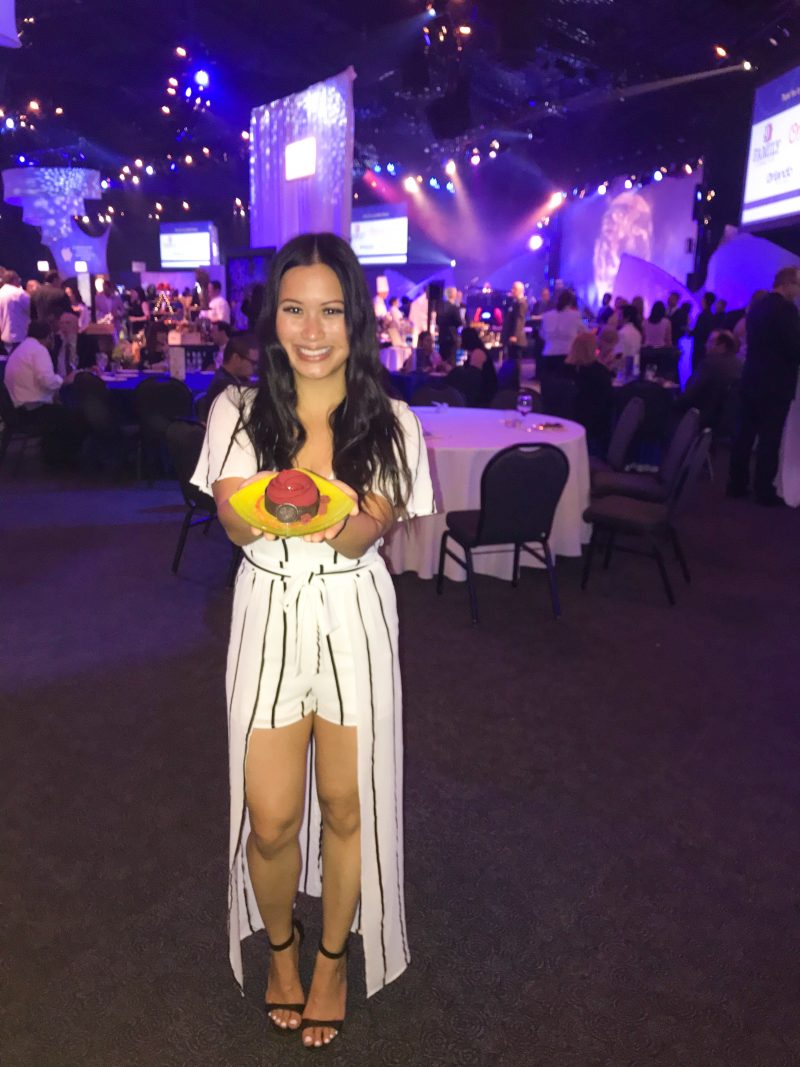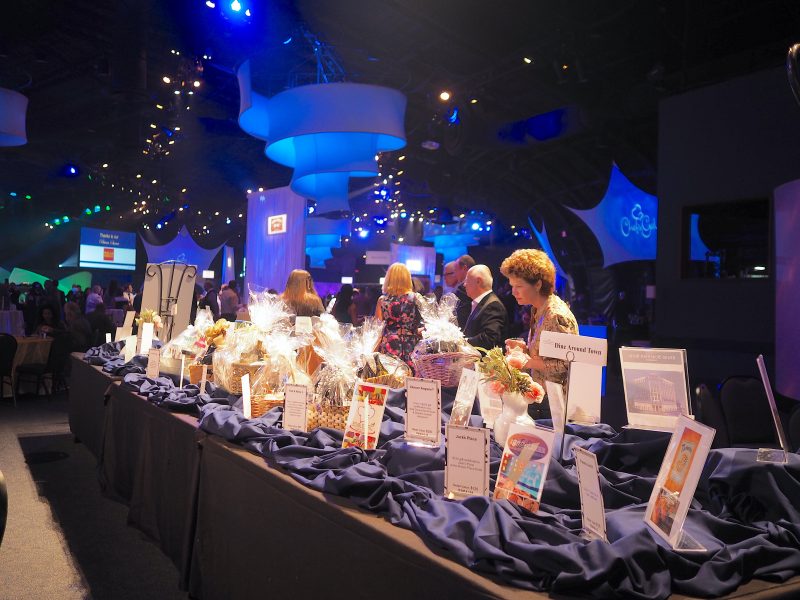 The evening also included live music and a silent auction filled with unique items and trips.  Since the food, wine, venue, and silent auction items were all donated, Heart of Florida United Way is able to invest 95 cents of every dollar raised at Chef's Gala back into the community to benefit local hunger and homelessness programs.  Truly a tasteful way to make a difference!
Gideon's Bakehouse – Classic Chocolate Chip Cookie & Coffee Cake Cookie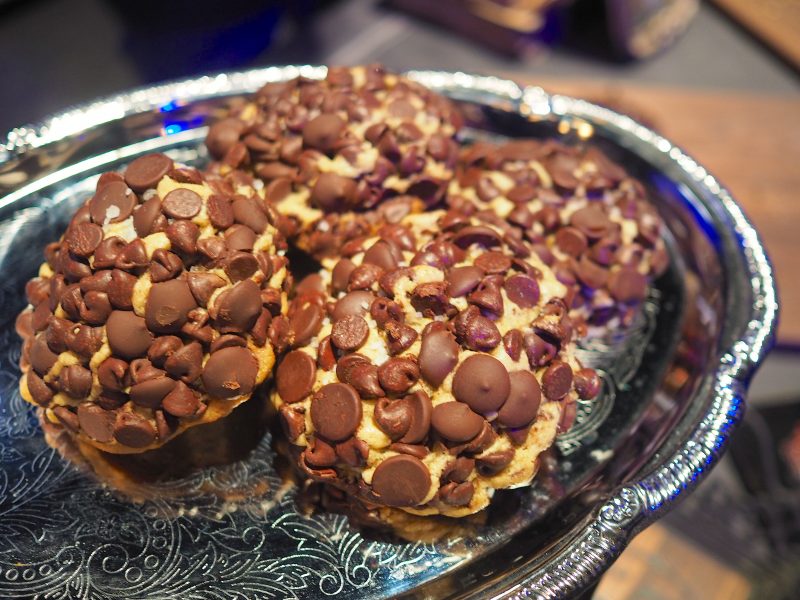 Be Our Guest Restaurant – Miso-glazed Berkshire Pork belly served with Sweet Pea puree, Pickled Clamshell mushrooms, Togarashi-spiced Pork crackling
Hemisphere – Heirloom Benne Seed Cake topped with Whipped Cherve, Pickled Watermelon Rind, Serrano Crisp
STK Orlando – STK-ARONI – Wagyu Meatballs, Porcini Mushroom Pipette Ragout
Amorette's Patisserie – Flavors of Amorette's – Red Velvet Cake Chocolate Chiffon and Biscuit, A Cherry Mousse, Cherry Pâte de Fruit, and White Chocolate
BoardWalk Bakery – Chocolate I.V. – Milk Chocolate Bavarois, Midnight cake, Roasted Pecan, Bittersweet Chocolate Glaze
Tiffins – Braaivleis Boerewors Spiced Pork Tenderloin, Smoked Pork Belly, Boerewors Sausage, Kale, Blatjang
Fiorenzo – Blackened Atlantic Swordfish Pincho's, Coconut Bamboo Risotto, Caribbean Remoulade
Sanaa – Butter Chicken, Aloo Masala, Fragrant Basmati Rice
Jungle Navigation Co. LTD Skipper Canteen – Surf and Turf – Pan seared wagu strip with a marinated grilled octopus salad
The Glass Knife – Strawberry Pistachio Pastry – Moist strawberry cake layered with rich chocolate biscuit, pistachio cream, house-made strawberry jam, smooth yogurt cream and Pistachio crunch, beautifully encased in a strawberry gourmand glaze and finished with crushed pistachios, strawberry crisps and dehydrated rose petals
blu on the avenue – Maine lobster cocktail – House made aioli, tomato jam, fresh horseradish, celery greens, pickled lemon rind, brioche crouton
Mama Melrose's Ristorante Italiano – Beetroot Variation, Quinoa Puffs, Ribbon Sorrel, Goat Cheese Foam, Walnut Dust
Narcoossee's – Pan Seared Florida Red Snapper with "Hoppin John" made with Sea Island Red Peas and Carolina Gold Rice and Finished with Peanut Romesco
La Luce – Cannelloni Ai Funghi – Wild Mushrooms, Ricotta, Spinach, Truffle Cheese
Ale & Compass Restaurant – Maine Lobster Mac and Cheese – Vermont White Cheddar, Fontina, Parmesan Cheese with a Lemon Herb Crust
Primo by Melissa Kelly – Smoked Lake Meadows Duck – Confit Risotto, Confit Egg Yolk, Duck Crackling
Morimoto Asia – Tuna "Naka-uchi" tartare "push pops" Center bone scraped tuna meat chopped and seasoned with soy, chili, sesame, and scallions served in a push pop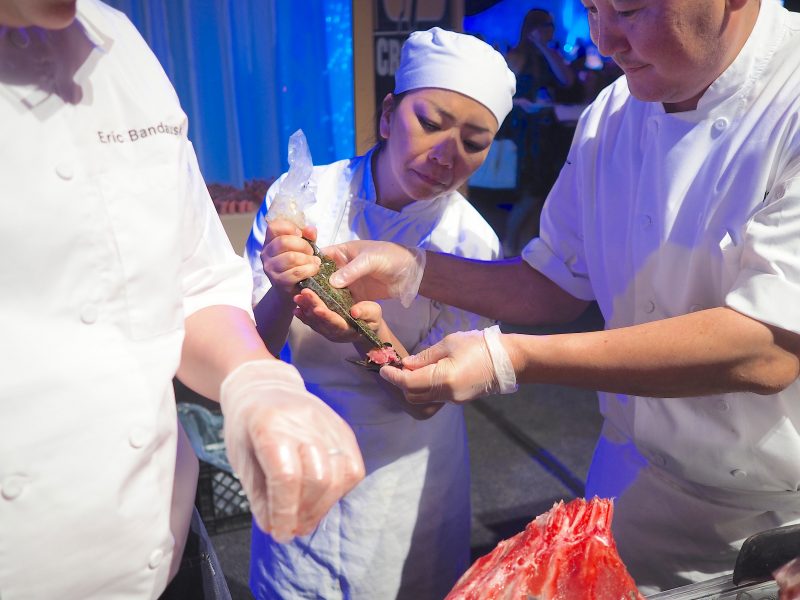 Le Cellier Steakhouse – Red Wine Lacquered Beef Short Rib with "Peas and Carrots" – English Pea Risotto, Carrots Three Ways, Red Wine Syrup
Highball & Harvest – "Orlando" Hot Chicken Crispy Chicken Skin, "Wonderbread", with Dill Pickles
Doc Holliday Cocktail – Tito's Vodka, Blueberry Compote, House Ginger Syrup, topped off with Ginger Beer In partnership with Tito's Vodka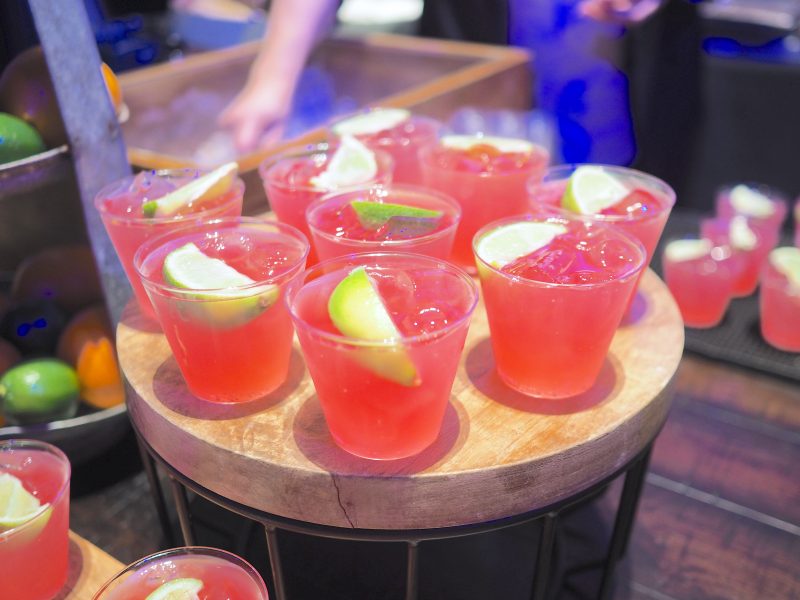 Sebastian's Bistro – Caribbean Seafood 'Pot au Feu' Crispy Pork Belly, Cannellini Beans and Sofrito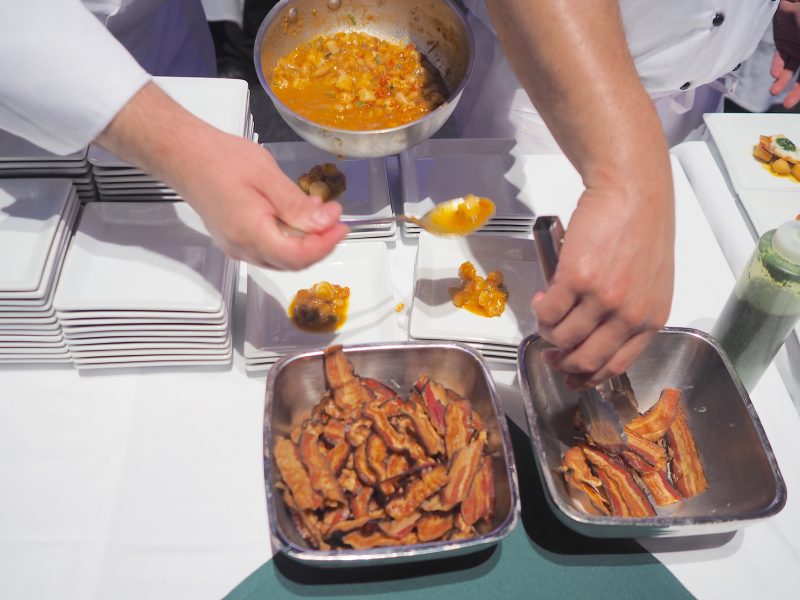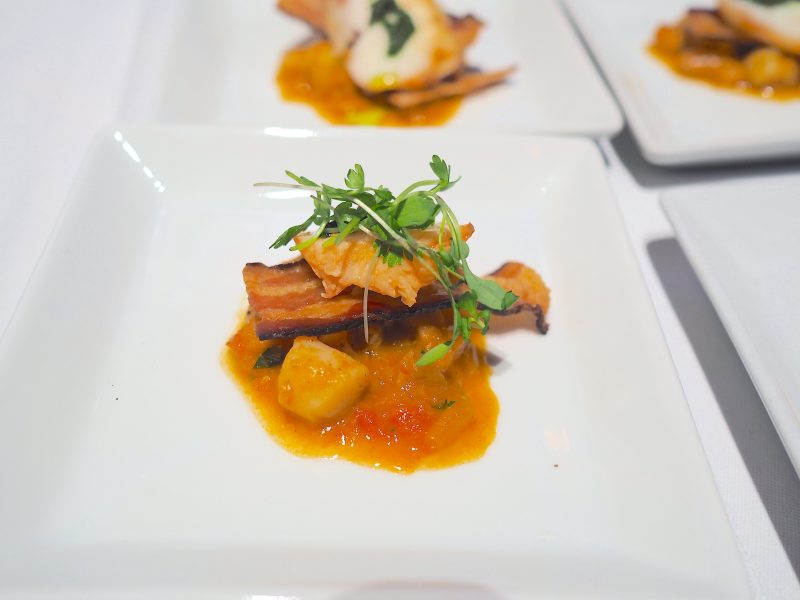 Coral Reef Restaurant – Grilled Baby Octopus, Smoked Eggplant, Pea Puree, Pepper olive tapenade. Ceviche.  Salted Caramel Shortbread Cookies.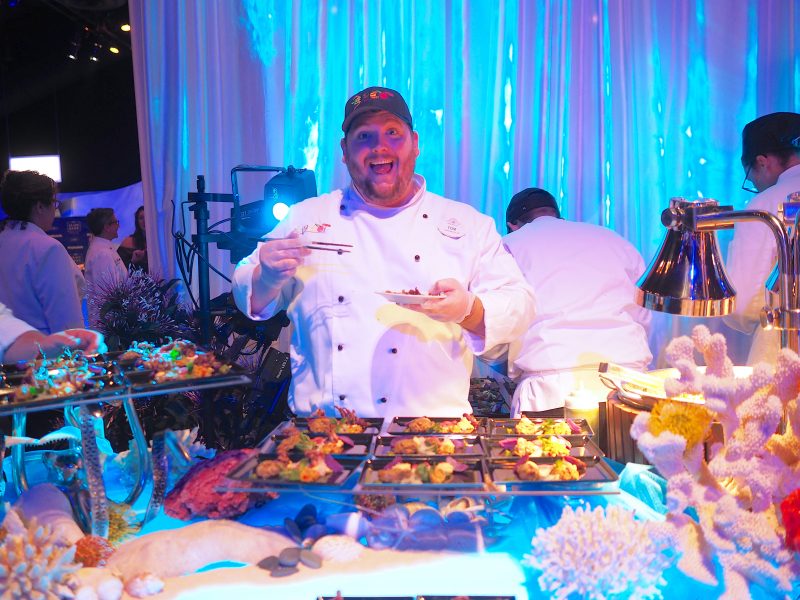 SLATE – Smoked Brisket Served with Lemon-Manchego Grits
Chef's Gala – Epcot Showplace
200 Epcot Center Dr, Orlando, FL 32821
(407) 939-5277
ChefsGala.org