Chelsey Amer, a private practice nutritionist based in New York City, told USA TODAY pizza's carbohydrates, proteins and fats satisfy hunger better than cereal, which is usually high in sugar and low in protein.
"You may be surprised to find out that an average slice of pizza and a bowl of cereal with whole milk contain nearly the same amount of calories," explained Chelsey Amer, MS, RDN, CDN to The Daily Meal. "However, pizza packs a much larger protein punch, which will keep you full and boost satiety throughout the morning."
"I'm not saying that we should go out and eat pizza every day for breakfast," Amer said. "We should follow our cravings. If that's what you are craving, it can prevent you from eating an entire pie later on."
"Plus, a slice of pizza contains more fat and much less sugar than most cold cereals, so you will not experience a quick sugar crash," Amer confirmed.
Of course, pizza is probably not the most healthiest breakfast ever – but it is healthier than a sugary bowl of cereal.
According to some nutritionists, added sugar is the single worst ingredient in the modern diet. It provides calories with no added nutrients, can damage your metabolism in the long run, and is linked to weight gain and various diseases like obesity, type 2 diabetes and heart disease.
According to the American Heart Association (AHA), the maximum amount of added sugars you should eat in a day are (7):
Men: 150 calories per day (37.5 grams or 9 teaspoons)
Women: 100 calories per day (25 grams or 6 teaspoons)
Currently, nationwide the average intake is 76.7 grams of sugar per day, which equals 19 teaspoons or 306 calories.
Here is a look at some of the numbers:
Slice of Pizza:

Cup of Frosted Flakes: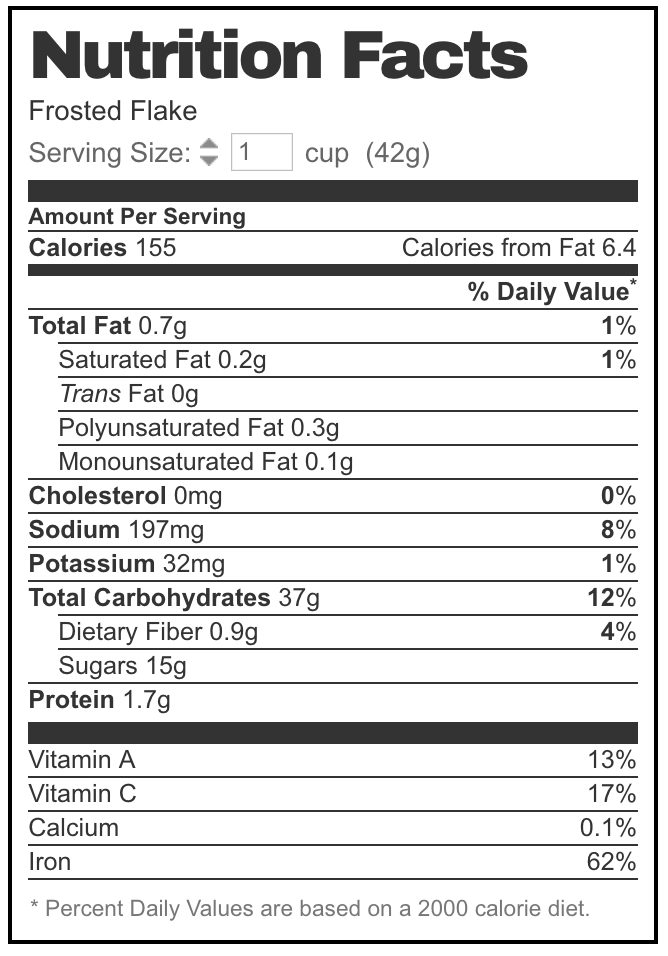 Looking at the macronutrients:
Slice of Pizza:
Carbs: 27 g (including 2.9 g of sugars)
Protein: 9.1 g
Fat: 7.8 g
Frosted Flakes Cereal:
Carbs: 37 g (including 15 g of sugars)
Protein: 1.7 g
Fat: 0.7 g
Now, let's add a cup of milk for a more complete picture: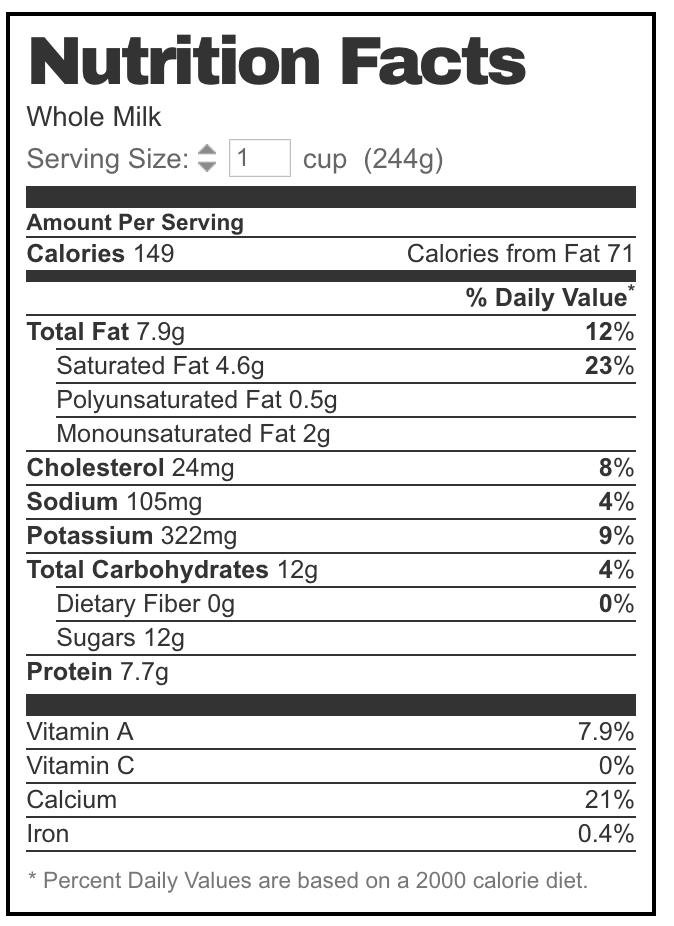 Cup of Milk:
Carbs: 12 g (including 12 g of sugars)
Protein: 7.7 g
Fat: 7.9 g
Frosted Flakes with Milk:
Carbs: 49 g (including 27 g of sugars)
Protein: 9.4 g
Fat: 8.6 g
You can see here that this is already near the upper limit of the total recommended amount of sugar per day.
Now, let's take a look at a healthier cereal such as Special K: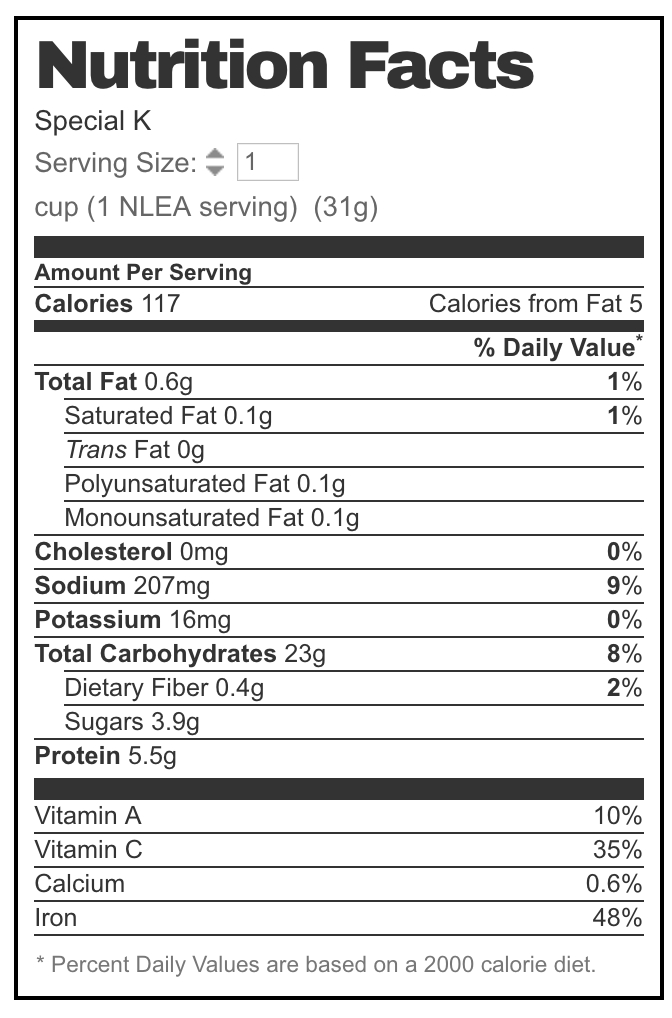 Special K with Milk:
Carbs: 35 g (including 15.9 g of sugars)
Protein: 13.5 g
Fat: 8.5 g
Amer said cereal with at least 5 grams of fiber and less than 5 grams of added sugar can be part of a balanced meal. She recommends pairing it with milk, Greek yogurt or nuts and seeds for protein and berries for added fiber, vitamins and minerals.
Amer said any meal that contains a combination of protein and fiber to boost satisfaction and prevent a blood sugar crash is a good option, even if it's not considered a traditional breakfast food.
So of course you shouldn't go crazy and eat a whole pizza pie for breakfast, and as with everything – moderation is better than going over board – but it helps to take a closer look at what we are eating for a healthier lifestyle.
Now – there's not many places in Orlando that serve pizza for breakfast, but you can probably save some from the night before and heat it up.
Here are 5 of our favorite local Orlando Pizza spots:
Pizza Bruno
3990 Curry Ford Road, Orlando, FL — 32806
http://www.pizzabrunofl.com/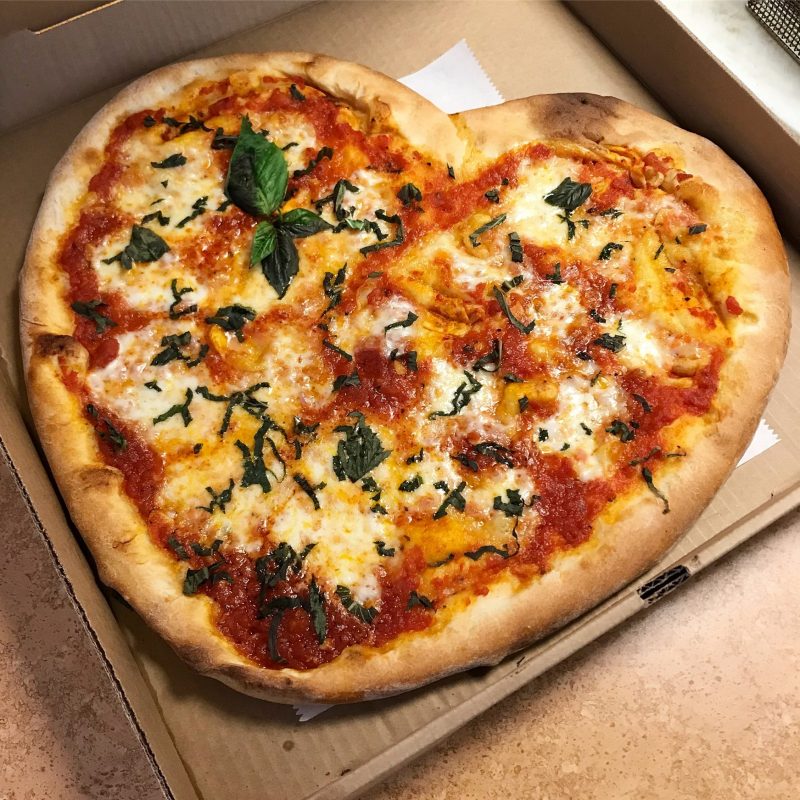 Pizzeria Del-Dio's
210 E Colonial Dr, Orlando, FL 32803
http://pizzeriadel-dio.com/
Lazy Moon Pizza
1011 E. Colonial Drive and 11551 University Blvd, Orlando, FL 32817
https://www.lazymoonpizza.com/
Muzzarella Pizza and Italian Kitchen
7780 Lake Underhill Rd suite 108, Orlando, FL 32822
https://www.muzzarellaorlando.com/
Antonella's Pizza
360 W Fairbanks Ave, Winter Park, FL 32789
https://www.antonellaspizza.com/