We were invited to Pizza@ Pointe Orlando to try their fast-baked pizzas cooked in 120 seconds and we loved it.  Check them out the next time you are in Pointe Orlando and are looking for a quick and filling bite!
Owner Luis Barberan prepared for us four different pizzas.  They were all delicious!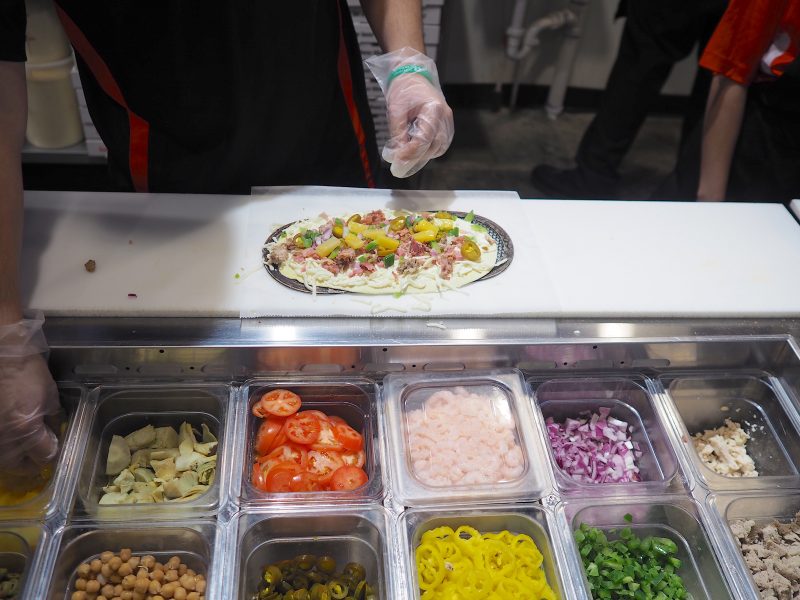 The Carnivore – Classic Tomato, @Blend, Meatballs, Pepperoni, Ham, Bacon and Sausage (Meat Lover).
Super tasty.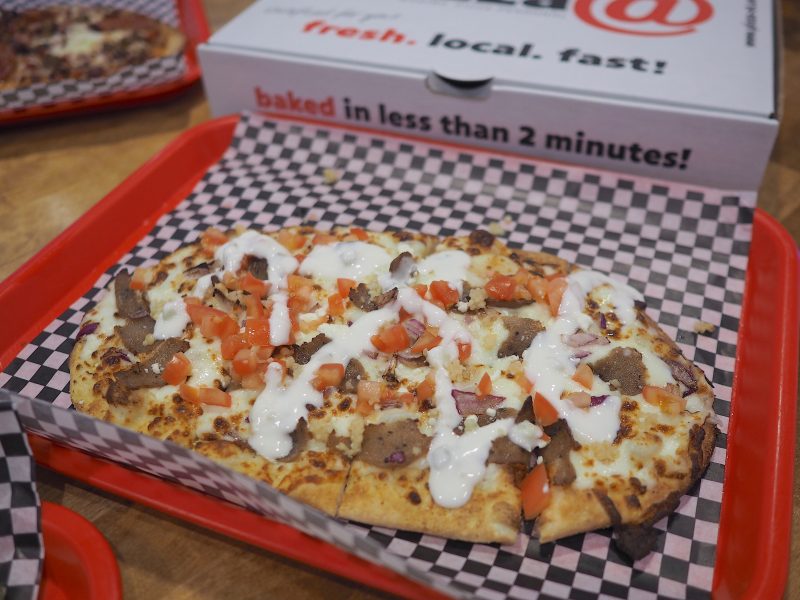 The Gyro – Alfredo Ricotta Sauce, @Blend Cheese, Lamb or Chicken, Green Peppers, Red Onions, Black Olives, Diced Tomato, Feta Cheese and Tzatziki Sauce
My favorite.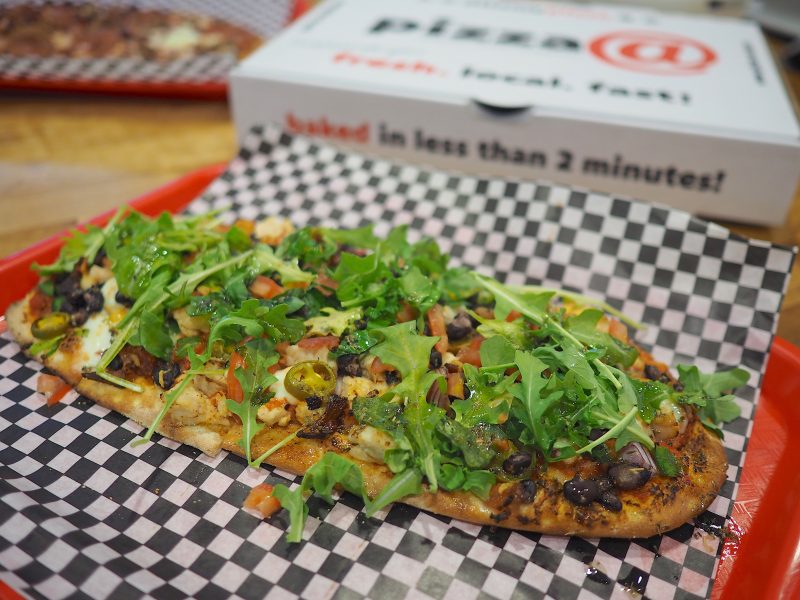 Mexicali – Arugula, Spicy Tomato, Fresh Mozzarella, Sharp Cheddar, Fiesta, Seasoned Chicken, Black Beans, Onions, Jalapenos, Green Peppers and Sriracha Hot Sauce (Fiesta Mexicana)
Aloha Onie – White Alfredo Ricotta Sauce, @Blend, Smoke BBQ Pulled Pork, Ham, Bacon, Pineapple, Green Peppers, Red Onions and Jalapenos (Hawaiian BBQ)
Pizza@ Pointe Orlando
9101 International Dr Suite 1168, Orlando, FL
(407) 237-0607
pizza-at.com/location/pointe-orlando/