Light On The Sugar is a family owned bakery and coffee shop. They use high quality ingredients in all of their recipes. Their passion is to bring customers the finest gourmet coffee, tea, and pastries with an Asian twist.
They make their delicious treats light on the sugar, which is a refreshing wonder as so many bakeries these days are all about the sugar. (Photo features Isha S. @WillFlyForChai)
Why is it light on the sugar? It's based off of the Eastern Asian and French culture where desserts are sweet, but usually with less sugar content than desserts from the West. They have larger percentage of natural fruit ingredients, and can be served not only after meals and with tea, but also during meals as essential part of Chinese Ying and Yang tradition of eating "balanced" meals.
One of the best items on the menu is Japanese Cheesecake. These fly off the tray as soon as it comes out of the oven so make sure you call them in advance and preorder yours now… as soon as you're done reading this post.
You won't regret it one bit. It's so airy and fluffy, even babies love it. If you eat it the next day, it is still delicious but a little more dense and you can taste more notes of eggs.
Don't forget to try some cream puffs and other items on the menu while you're there. All of the flavors are unique and tasty, but favorite cream puff is the Earl Gray.
There are also Matcha, Strawberry, Vanilla, Cookies & Cream, Chocolate, Ube, etc. They usually rotate in and out (or just run out at the end of the day).
Cake Rolls are another that rotate in flavors, but all of the rotating flavors are similar to the other pastries. Light on the Sugar likes to create a variety of pastries with similar flavors to show how these unique Asian flavors can be enjoyed multiple ways.
Lemon Tart and Egg Tarts are also on the menu, which taste as pretty as they look. The Lemon Tart may be a little tart for some.
Aside from the unique fluffy and flaky pastries, there are also danishes and croissants.
Here, at Light On The Sugar, the croissants are made the right way – in three days. That's when you know it's good. Try it yourself and tell me how you like it.
Even lesser flaky are the Crepe Rolls. Instead, they make up for it with how fluffy and soft they are.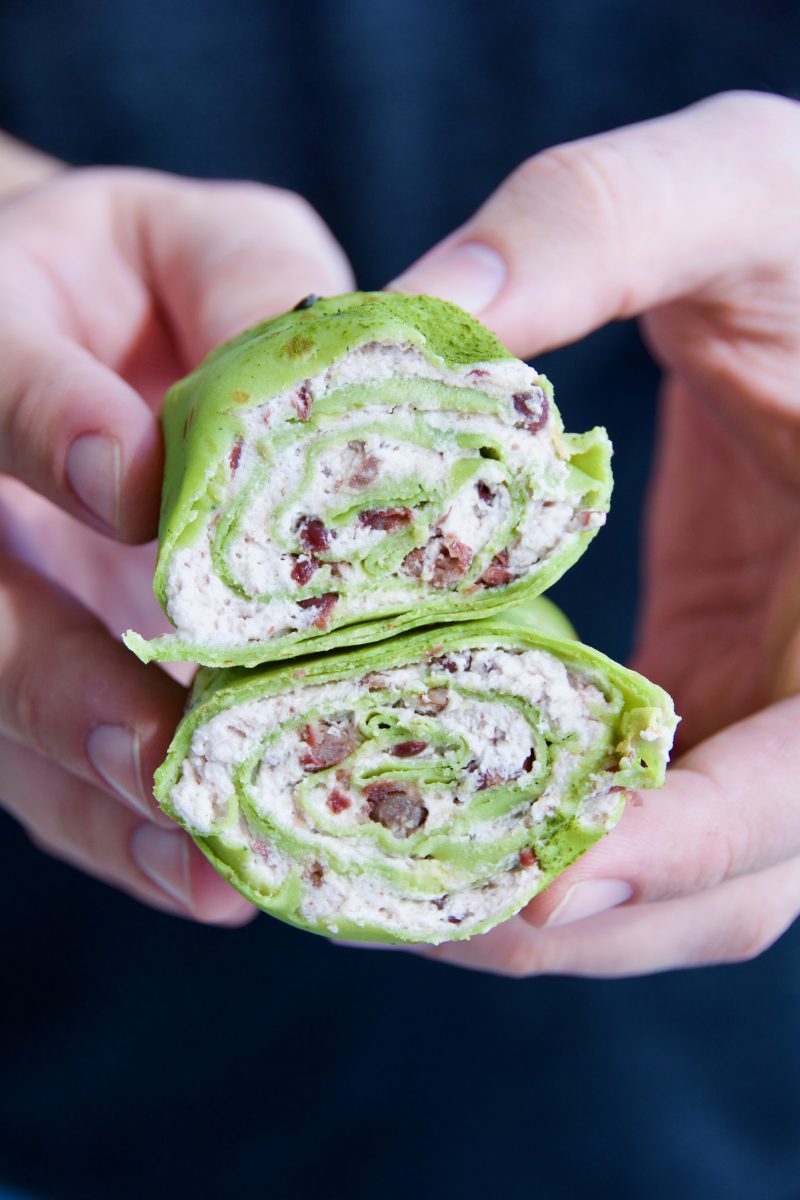 There is the Matcha Crepe Roll filled with Red Bean cream and we were able to see a Cookies & Cream one too. Both are very soft to the touch and unique in their own way. The Matcha Crepe Roll is more savory while the Cookies & Cream is obviously going to be more sweet.
Grab at least two Panna Cottas while you're there. The Panna Cotta flavors also rotate in the cafe. They're mainly mango, lychee, matcha, and chocolate right now. They all come from fresh ingredients and the cafe makes them based on what is in season.
I highly recommend the mango and lychee right out of the fridge. Afterwards, you have a cute little jar as a souvenir. The owner suggested to us we can begin to grow a plant in the little jars, which isn't a bad idea at all.
Aside from all the pastries, you can also find coffee, tea, lemonade, and specialty drinks on the menu. The hot coffees come with a pretty design whether you enjoy it in-house or on the go.
Remember, little to no sugar is added. For any drink, they can sweeten it to your liking.
Most drinks can be enjoyed hot or cold. This is usually a Hot Early Gray Creme Tea, but I wanted to try it cold and just how they serve it – no sugar. Isha seems to enjoy my tea cold as well as I do, especially on this hot Florida day.
From left to right are the Lavender Lemonade, Mango Jasmine Tea, and Earl Gray Creme all iced. I can't tell you which one I like most because I enjoy them all and they were ordered how they make it without adding any sugar.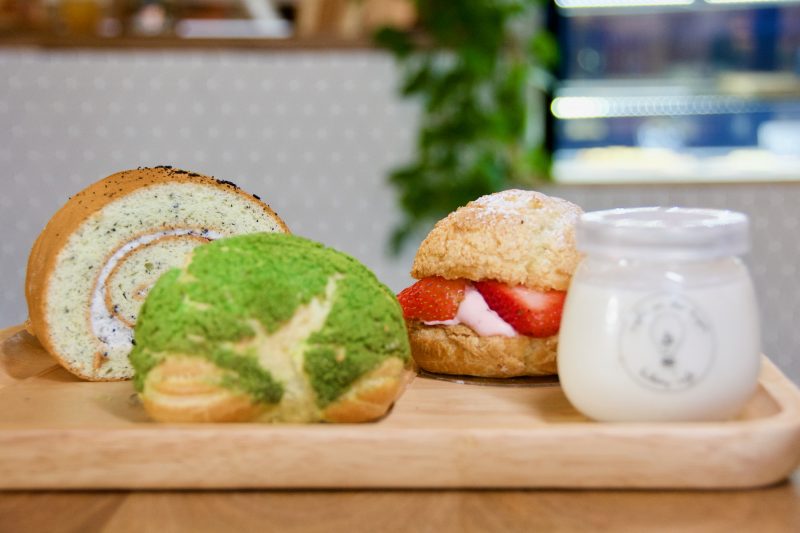 Make sure you stop by to try all of their pastries and drinks… then come by again because they'll probably have new items on the menu as time goes on as well.
For more information, check out their website, like them on Facebook and follow them on Instagram. They like to surprise us with new treats and deals on their social media so make sure you're following them to stay up to date.
Address:
4270 Aloma Ave Suite #112
Winter Park FL 32792