The first Panda Express was opened by Andrew and Peggy Cherng in 1983 in Glendale, California and has grown ever since, becoming unarguably the most successful and most recognized Chinese dining concept in America.
In 1987, Panda Express' Chef Andy Kao developed the original Orange Chicken dish, inspired by the flavors of Hunan Province and featuring crispy chicken bites in a sweet and spicy orange sauce. Since 2016, they have served 80 million pounds of Orange Chicken.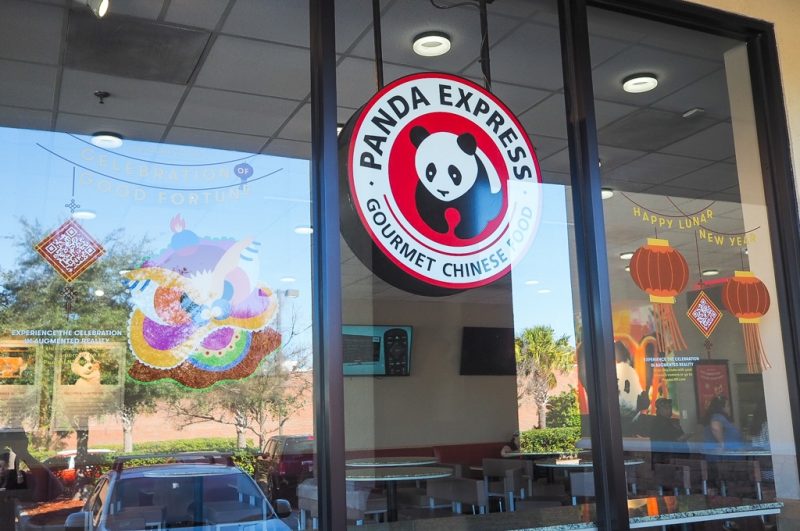 Their dishes have generally been faithful interpretations of Chinese cuisine, with a good balance of flavor, quality, and healthfulness, and indeed our family sometimes prefer Panda Express to some Chinese take out places.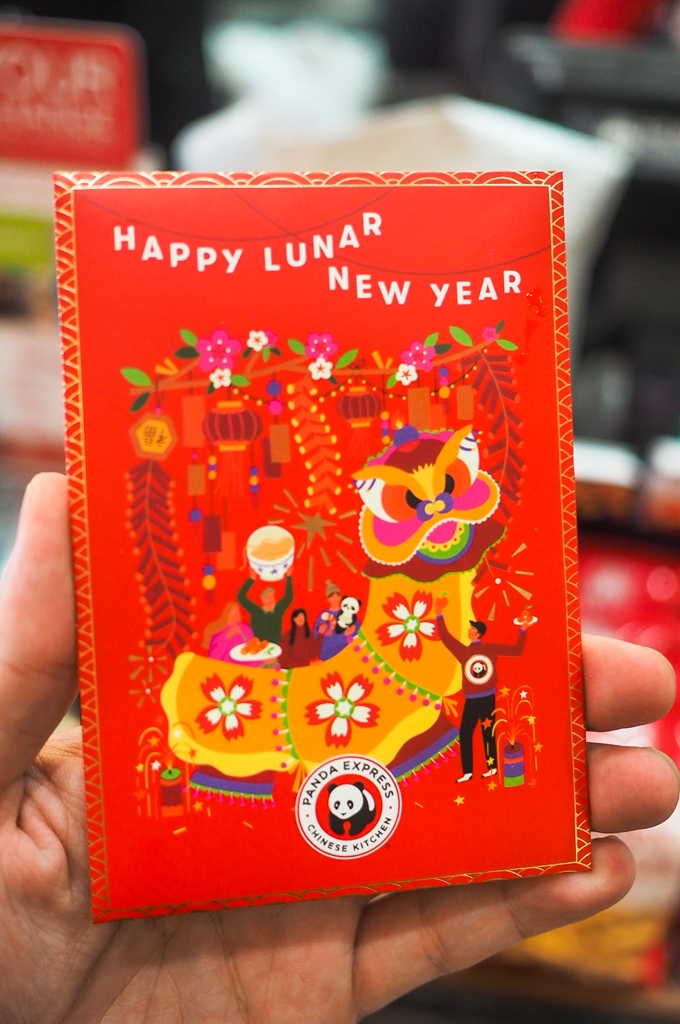 Every year, people of Chinese (as well as Vietnamese and other Asian) descent celebrate the Lunar New Year around mid-January to mid-February depending on the cycles of the moon. It is a time of great celebration – think Christmas, Thanksgiving, and New Year's combined into one. Elders hand out red envelopes with money to children for good fortune, families gather round for big feasts, and communities throw on firework displays and lion dancing shows.
For the Lunar New Year this year, Panda Express is celebrating in two ways: with limited-time offering Firecracker Shrimp, and with augmented reality filters on Facebook and Instagram, enabling guests to enjoy and share five distinct Lunar New Year traditions with their friends and family.
Food is one of the most important parts of the holiday—families and friends come together around a table of lucky dishes, each representing a well-wish for the new year. Some examples are long noodles for long life (the longer the better), good fortune through dumplings, and sweets for a "sweet" year.
Inspired by the firecrackers that line the streets during Lunar New Year, the new Firecracker Shrimp features hand-chopped red and yellow bell peppers, onions, string beans, whole dried chilies, and large, succulent shrimp, wok-tossed in a savory black bean sauce and is also under 110 calories per serving.
"Every year, we at Panda celebrate the first day of Lunar New Year by gifting lucky red envelopes to all of our guests; and this year, we are thrilled to further invite them into this wonder-filled celebration through our themed AR experience," said Andrea Cherng, Chief Marketing Officer at Panda Express. "The Lunar New Year holiday is at heart about coming together to bring and share joy and good fortune. As a holiday that is deeply rooted in our culture, we are honored to bring millions of people together to celebrate Lunar New Year through our crave-worthy food and our new digital experience."
Each of Panda Express' five AR filters highlights a cultural tradition celebrating the Lunar New Year, the foremost holiday period in China and other Asian countries. The filters, which overlay digital images on a view of the real world, include games to catch virtual food falling from the top of the screen or to throw firecrackers that ward off evil spirits. Mobile users also can decorate selfies with lion masks and virtual lanterns, or swipe up to unlock surprises in red envelopes, an AR version of the gift-giving tradition in several Asian cultures.
For more information on Panda Express and the Lunar New Year celebration, visit PandaLNY.com and follow the #pandalny celebration on Facebook, Twitter and Instagram.