We were invited to the new Rodizio Grill in Pointe Orlando, located next to Maggiano's Little Italy, to check them out during their VIP preview event and we enjoyed our experience.
Founded in 1995 by Brazil native Ivan Utrera, Rodizio Grill is known as America's first Brazilian steakhouse.  They feature over a dozen rotisserie-grille meats & signature items served right at your table by Rodizio gauchos.  They also offer a salad bar, authentic hot side dishes, fresh-pressed juices, homemade Brazilian Limeades, signature cocktails, Brazilian imported wine and beer, and homemade Brazilian desserts.
Here are more photos from their VIP preview event:
A rodízio is a type of Brazilian style steakhouse where waiters bring unlimited grilled and roasted meats to each diner several times throughout the meal, until the diners signal that they have had enough.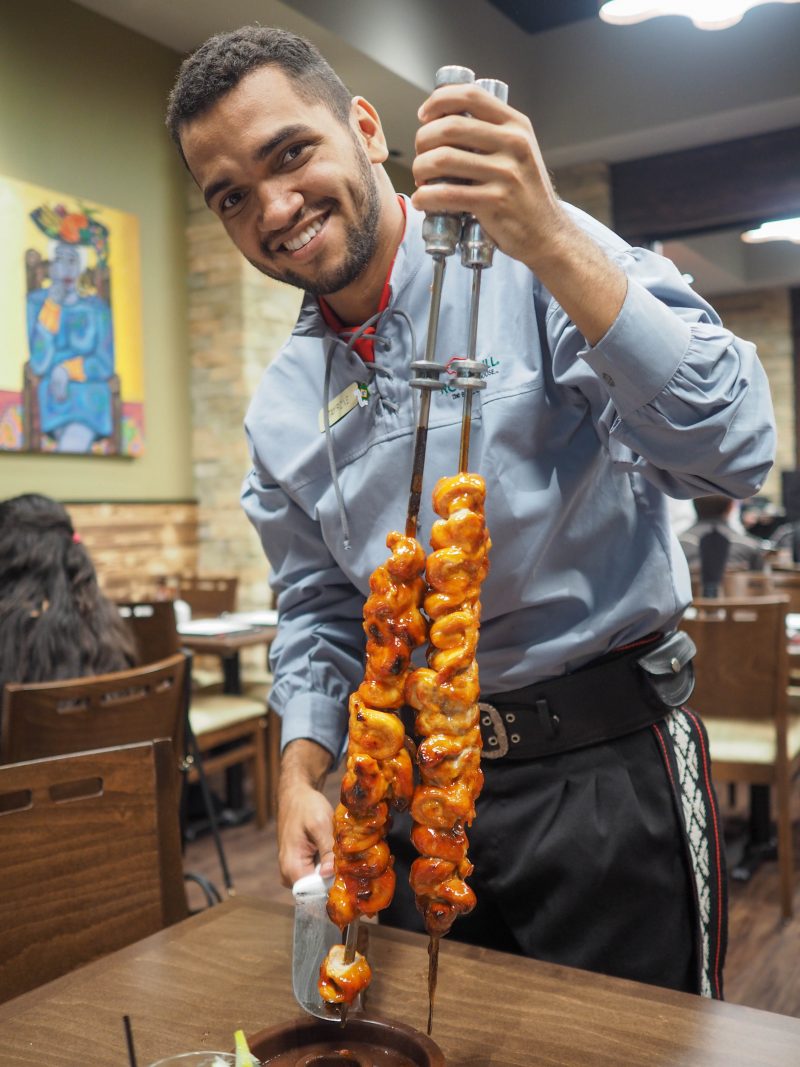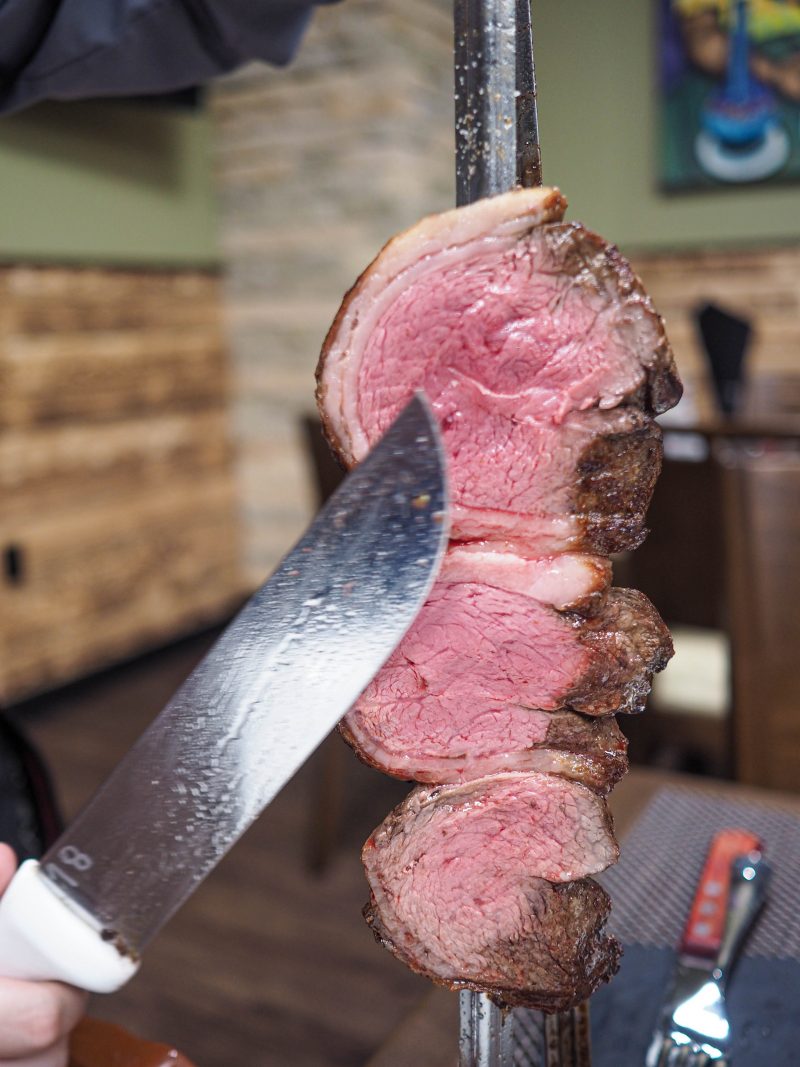 Friendly staff, great selection of meats, and classy ambiance.  Highly recommended. The whole experience comes at a competitive, affordable price so the whole family can celebrate together.
Rodizio Grill is officially open to the public so be sure to check them out the next time you are in the I-Drive area for a truly unique dining experience!
Rodizio Grill – Orlando
9101 International Dr # 1220, Orlando, FL 32819
rodiziogrill.com
(407) 593-4422