For the health and safety of First Watch's restaurant operators, they have made the decision to temporarily close the doors to all of company-owned First Watch restaurants, beginning Monday, April 13. This will help to greatly reduce their risk of exposure to this virus and will allow them to focus on their families as well as their mental and physical health.
Letter from First Watch's CEO Chris Tomasso: https://www.firstwatch.com/a-message-from-our-ceo/
From the bottom of my heart, thank you. You have come out in droves to support your local First Watch and every dedicated manager who's been working long hours to ensure we were putting food on your table, and theirs. Throughout these past few weeks of trials and tragedy, through sleepless nights worrying about our people and their families, through daily calls with our leadership team to discuss countless scenarios and make nearly impossible decisions, I've seen the best in people.
I'm grateful. Grateful for each one of our people who wears the First Watch brand logo proudly on a polo, chef coat, hat or jacket. Grateful for every person who's called, ordered brunch on our website or through one of our delivery partners, showed love and support for our incredible teams on social media, purchased a cookbook or a gift card… Grateful for our Home Office team who's worked tirelessly to support our restaurants and the people within them.
For 37 years, First Watch has operated around one core principle: You First. It's a simple concept that speaks volumes to us – Our people are our most important asset, and their physical safety and health, as well as their mental wellbeing, are always our priority. I carry that responsibility, and it is not something I take lightly.
Therefore, we have made the difficult decision to temporarily close 100% of our company-owned restaurants beginning Monday, April 13, 2020.
Our priority while our doors are closed will remain the protection of our people. We are committed to continuing our restaurant managers' existing healthcare benefits, and First Watch will cover 100% of out-of-pocket costs, co-pays and deductibles for any medical visits related to Covid-19. We've also invested in telemedicine benefits for every First Watch employee and their family, at no cost to them, so all have access to medical professionals who can diagnose, authorize testing and even prescribe medications. Finally, we have committed to making our restaurant managers financially whole by providing a bonus upon their return to work to close the gap between the federal and state benefits they received and their First Watch salary. These benefits are being funded in part by significant cost reductions and senior leadership pay cuts through 2020, to ensure the security and longevity of our restaurant teams.
When we emerge from this event, we will do so stronger, and we cannot wait to bring our entire First Watch family back together to serve you when we open our doors once again.
I wish you and your loved ones the utmost health and safety during these times.
We'll see you soon.
Chris Tomasso
—–
Below are scenes from First Watch – Waterford Lakes while they were still open for take-out during the coronavirus pandemic:
NOTE: they are now temporarily closed until openings begin again: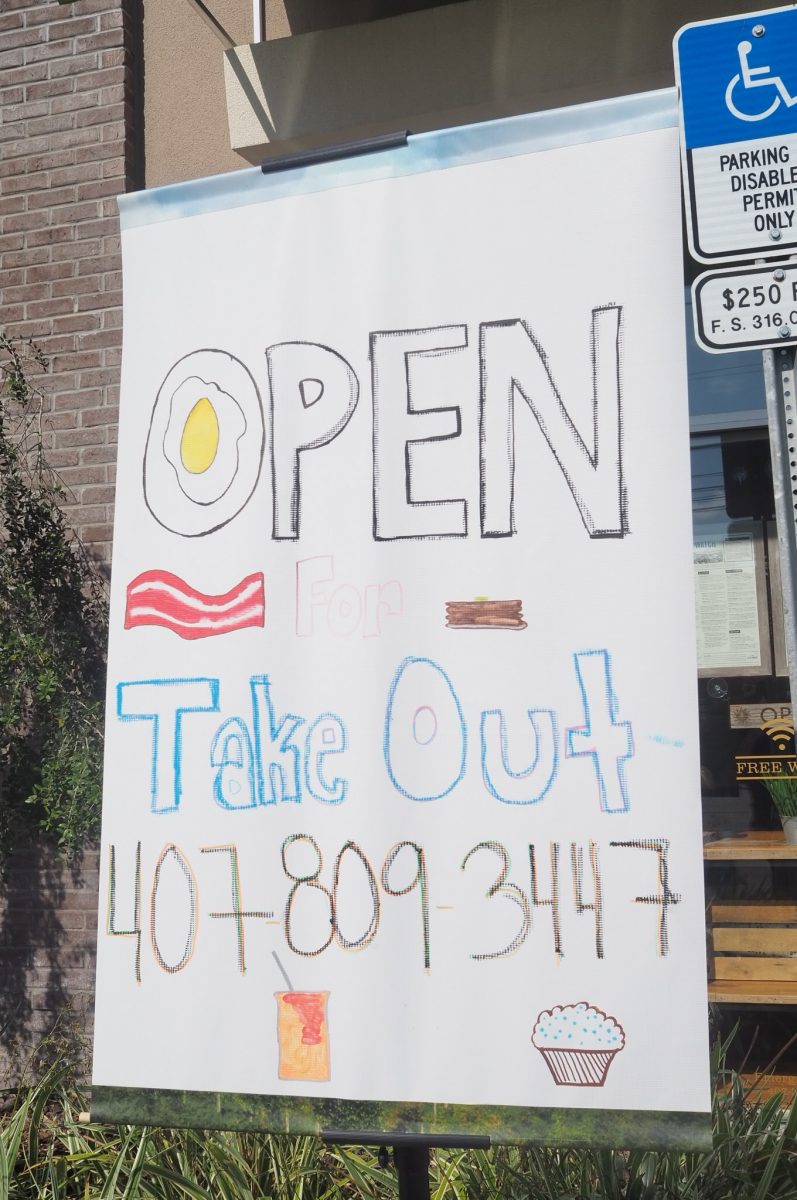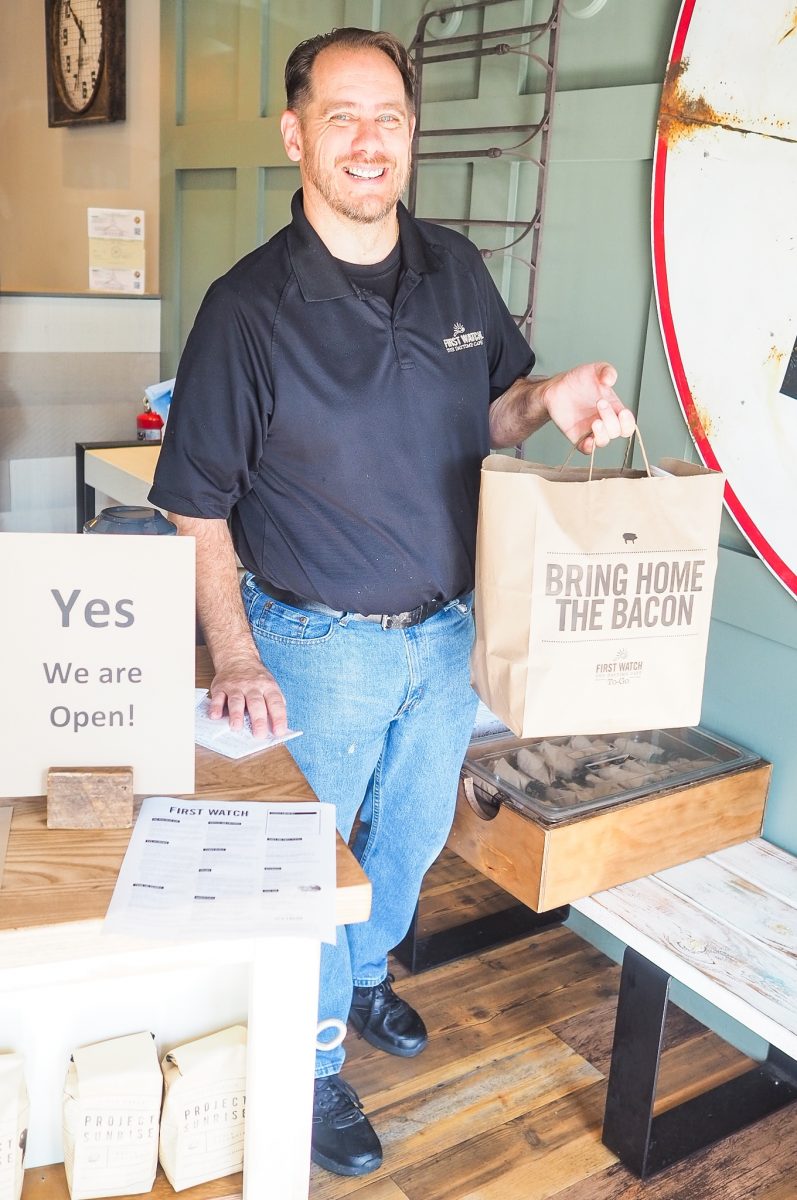 Eggs and Bacon
Belgian Waffle
ELEVATED EGG SANDWICH
Fresh, over-easy cage-free egg with bacon, Gruyere cheese, fresh smashed avocado, mayo and lemon dressed arugula on a brioche bun. Served with fresh, seasoned potatoes.
CHICKICHANGA
Whipped eggs with spicy all-natural white-meat chicken, chorizo sausage, green chilies, Cheddar and Monterey Jack, onions and avocado rolled in a flour tortilla. Topped with Vera Cruz sauce and sour cream. Served with fresh fruit and fresh, seasoned potatoes.