Governor Ron DeSantis issued Executive Order 20-71, directing all restaurants and food establishments within the State of Florida to suspend on-premises food and alcohol consumption for customers.  The establishments may, however, operate their kitchens for the purpose of providing delivery or takeout services.
Finally! Elize at Home!
Downtown Orlando's newest restaurant Elize, located at 55 West, has created a new dinner kit, which, in less than 30 minutes, can be transformed into a wonderful fine dining experience.  The delicious dinner box comes with step-by-step instructions on how to prepare four elaborate, unique, and Dutch-inspired courses.
Of course, part of experiencing great food is the way it's presented so every box comes with detailed plating instructions from their award-winning Executive Chef Leon Mazairac and if you need additional help, his phone number is provided along with the kit so you can call him with any cooking questions that you may have.
The dinner box menu changes every Thursday and the kits are available for pickup or delivery the following day, Friday, between 3PM and 5PM and can be ordered until 3PM the following Wednesday.  They recommend you serve the food on Friday, Saturday or Sunday.
I was invited by Elize to pick up a dinner kit to try out for myself and with me being a recovering perfectionist and not wanting to fail Elize's exemplary cooking standards, I was incredibly anxious at first but once I started cooking and getting into the rhythm of it, it turned out to be really easy and fun.  I would totally do it again.  In the end, I felt more experienced and had more confidence in myself in the kitchen.  I would highly recommend this cooking experience for anyone wanting to up their culinary skills.
Box No.1
The Essentials
Appetizer
Soup Parmentier – Russet potatoes and basil emulsion with Old Hearth Rosemary Bread and salted butter with pimenton.
First Course


Atlantic Salmon, cured and marinated – sweet and sour cucumber, cinnamon pumpkinseed mayonnaise, salad with herbs, dill powder.  It was SO delicious – I cannot believe I made this dish!
Main Course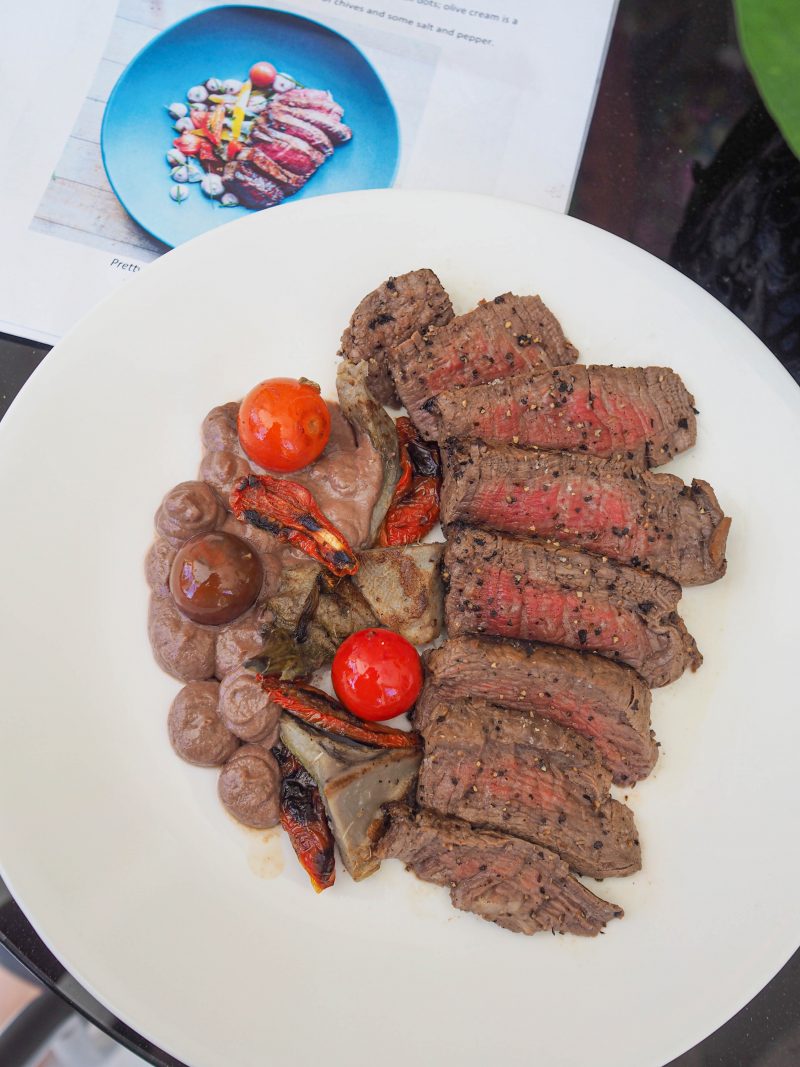 Tenderloin "Tournedos" – veal jus with garlic, artichokes, black olives, sundried tomato.
Dessert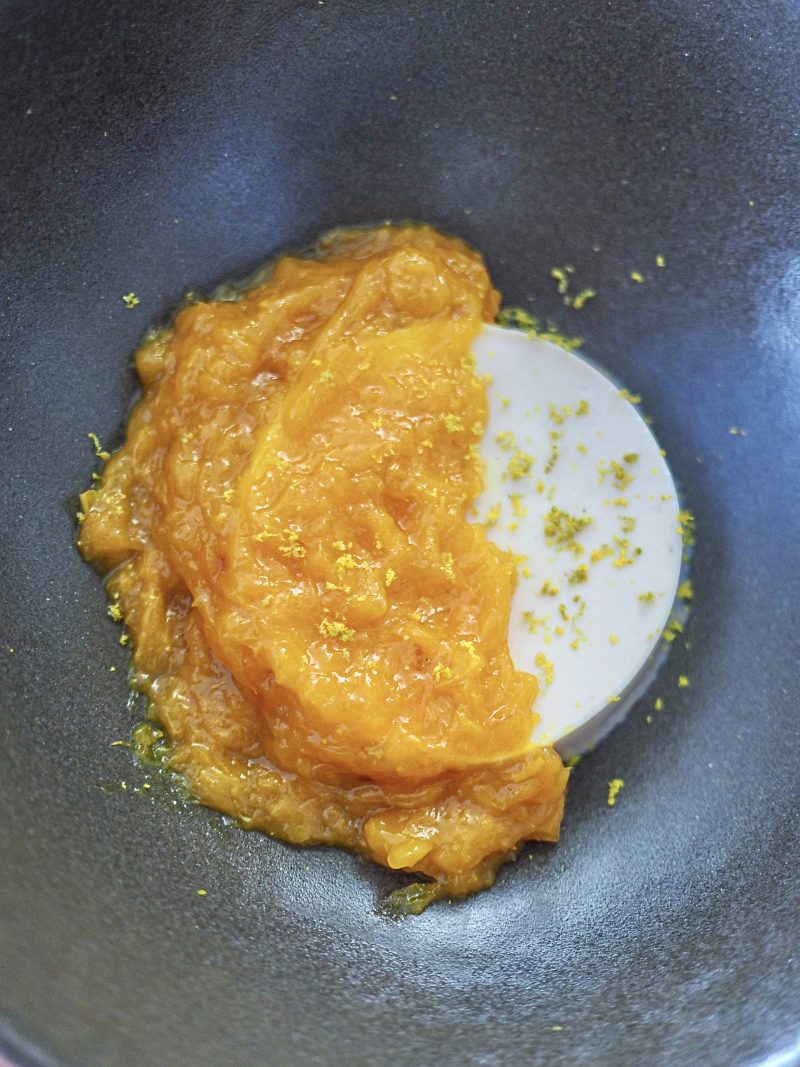 Panna Cotta – Lake meadows raw honey and anise, Florida orange, saffron marmalade.


Dinner Kit: $42 per person, menu changes weekly.

Wine and/or Gin & Tonic (optional): $9 per person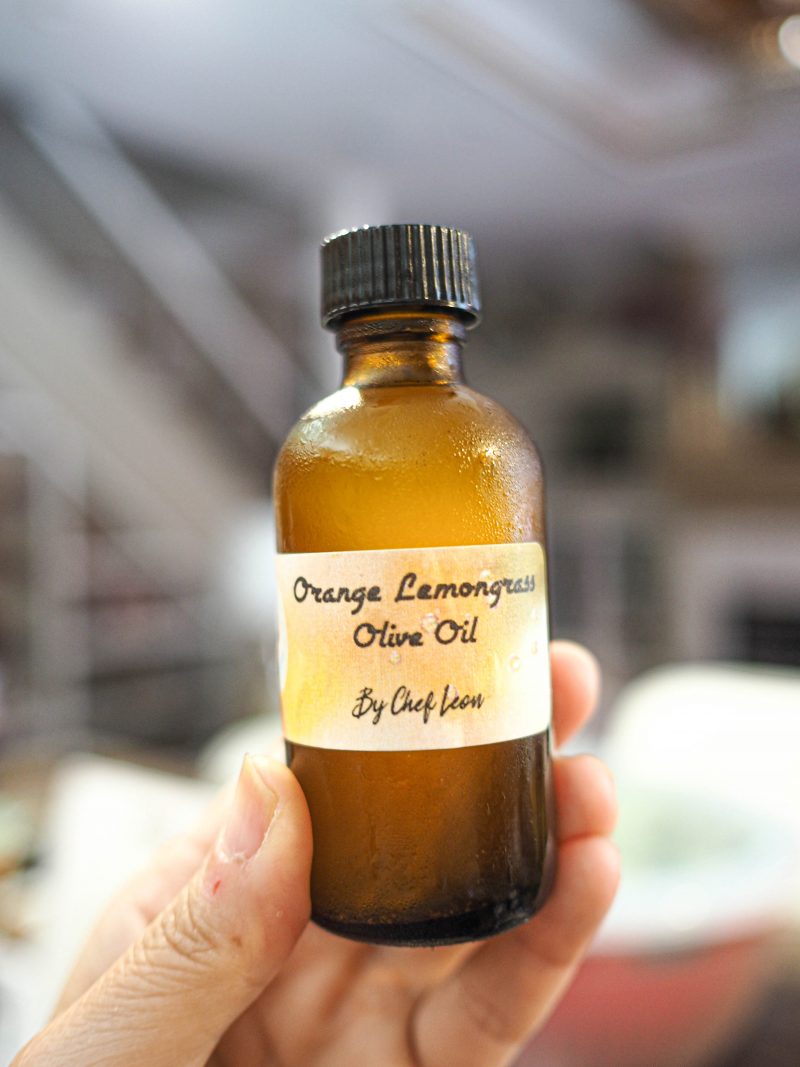 Bonus item: Orange Lemongrass Olive Oil by Chef Leon
For future boxes, I would love to see Elize includes videos of Executive Chef Leon preparing the dishes so I can follow along with him and the recipe at hand.  I think it would make a cool experience even cooler.
The menu changes weekly so be sure to visit the following website to check out their current dinner box menu: elizefoodwine.com/the-box
Elize
55 W Church St #101, Orlando, FL 32801
(407) 401-8811
elizefoodwine.com