Grain & Berry recently opened their first Central Florida location this past February in Ocoee.  I met the franchise owners for this store Davis Suggs and Amy Sullivan (pictured above) and they told me that they love Grain & Berry so much they used to travel to Tampa just to order it.
Now that they have brought the concept closer to home, they are looking forward to serving the community with healthy and delicious plant-based products that look aesthetically-pleasing and taste even better.
The superfood cafe offers innovative options from colorful açaí bowls, fruit smoothies, and fresh pressed juices to hearty avocado toasts, international coffees, and local kombucha from Humble Bumble.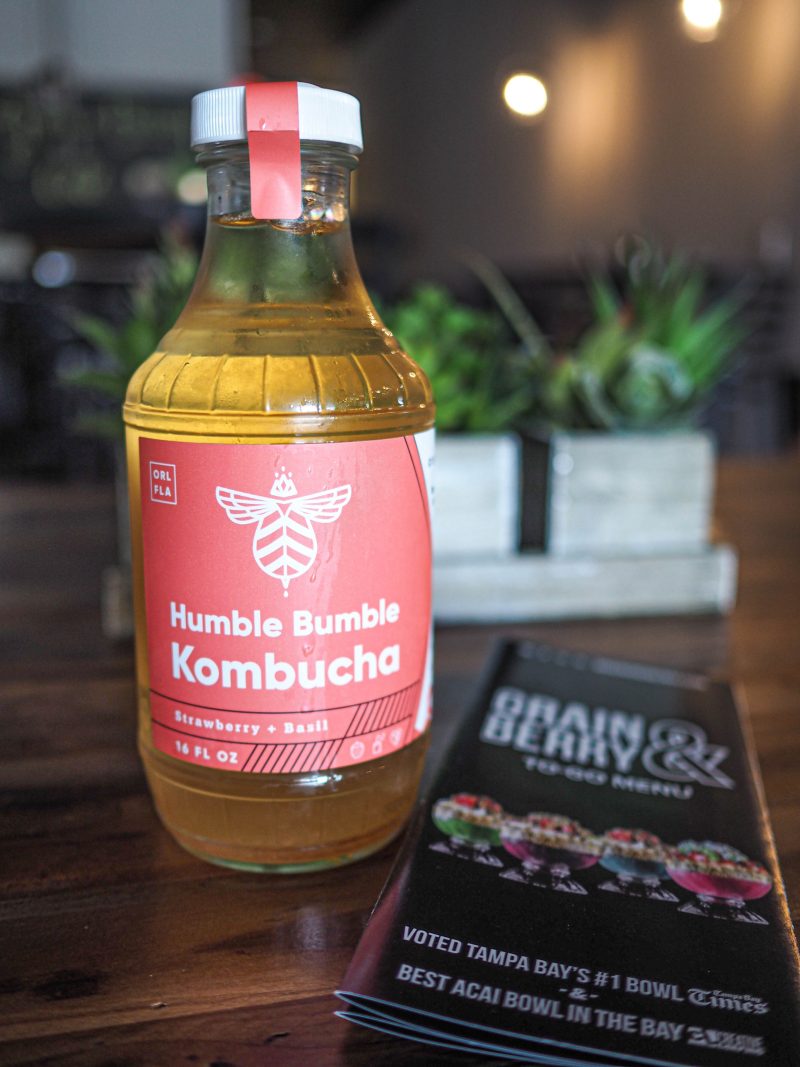 All menu items are made-to-order and are free of additives and they will happily cater to individual dietary restrictions including vegetarian, vegan, paleo, gluten-free and dairy-free.
Berry Blue – Spirulina, Organic Granola, Banana, Strawberries, Blueberries, Nutella, Peanut Butter and Coconut Shavings.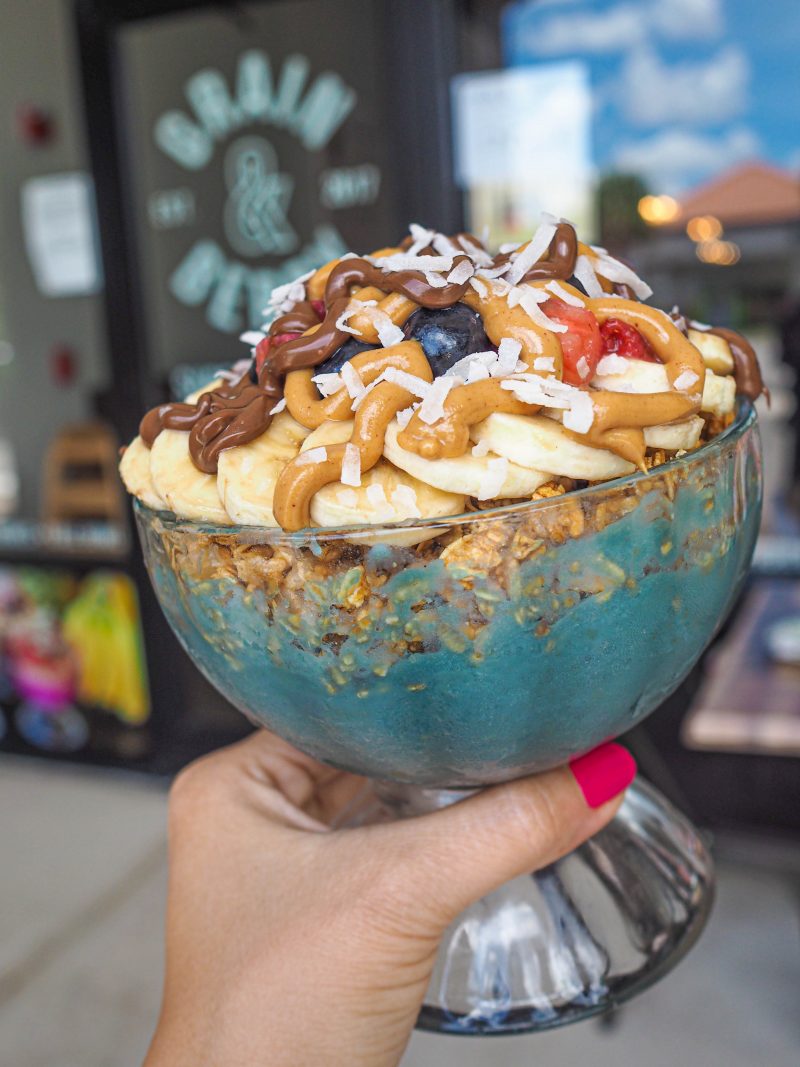 It was beautiful, nutritious, and delicious!
For more information, please visit: grainandberry.com
Grain and Berry
352 Moore Rd, Ocoee, FL 34761
(407) 654-6898