Mother's Day is this Sunday May 10 – lots of restaurants are offering take out / pick up for Mother's Day Brunch at home, meanwhile many restaurants have also opened up indoor dining at 25% and outdoor seating per County and State guidance.
Below are over 40 Local Orlando Restaurants and Shop Specials for Mother's Day 2020:
Pig Floyd's
Cress Restaurant
Mother's Day Celebration
3-Course Menu $26
course one
Cress Salad
Local lettuces, Smoked Tomato, Roasted Grape, Toasted Walnut, Cranberry,
Aged Manchego Cheese, Ginger & Local Orange Emulsion
course two
Entrees (Choose One)
Marcona Almond Encrusted Local Smart Catch
Caribbean Inspired Rice Pilaf, Local Cucumber & Tomato Salad, Sweet Plantain, Citrus Beurre Blanc
Wagyu Beef Short Rib Bourguignonne
Exotic Mushroom, Caramelized Pearl Onion, VoLasalle Farm Ratatouille,
Truffle Smashed Yukon Potato, Beef & Burgundy Jus
Bell & Evans Chicken Piccata
House Made Pappardelle Pasta, Sauvignon Blanc, Lemon, Capers, Olives,
Garlic Crumb, House Made Ricotta, Sautéed Local Greens, Grilled Bread
Exotic Mushroom & Aged Gouda Quiche
Local Organic Eggs, Roasted Local Vegetables, Sautéed Exotic Mushrooms,
Beurre Blanc, Fresh Picked Local Herbs
course three
Dessert
Caramel Apple Bread Pudding
Dark Rum Bananas Foster
Shellfish Bisque (optional – additional $8) – Jumbo Lump Crab & Local Shrimp, Roasted Corn, Local Peppers, Yukon Potato, Herbed Croutons
Rocco's Italian Grille
Rocco's is back for your Dine-In pleasure.
Yes, under the recommended social distancing and other state and local guidelines

we are re-opening our dining room as of Monday May 4th.
And it's not too early to reserve a table for 

Mother

's 

Day

, this Sunday the 10th.

Rocco's is ready to make Mom feel extra-special with seatings from Noon til 8pm.

Join us for dinner and night this week and choose between our dining room or one of our spacious
outdoor dining areas. We are open our normal operating hours and our regular menu will be served.
Our kitchen is already buzzing with preparations for all of your menu favorites.
And of course we will still offer our popular take-out offerings if you prefer.Please call for reservations, as tables will be limited. (Tel. 407-644-7770)
Hope to see you Monday or any evening next week.Review our menu at 
roccositaliangrille.com
Big Fin Seafood Kitchen
Delaney's Tavern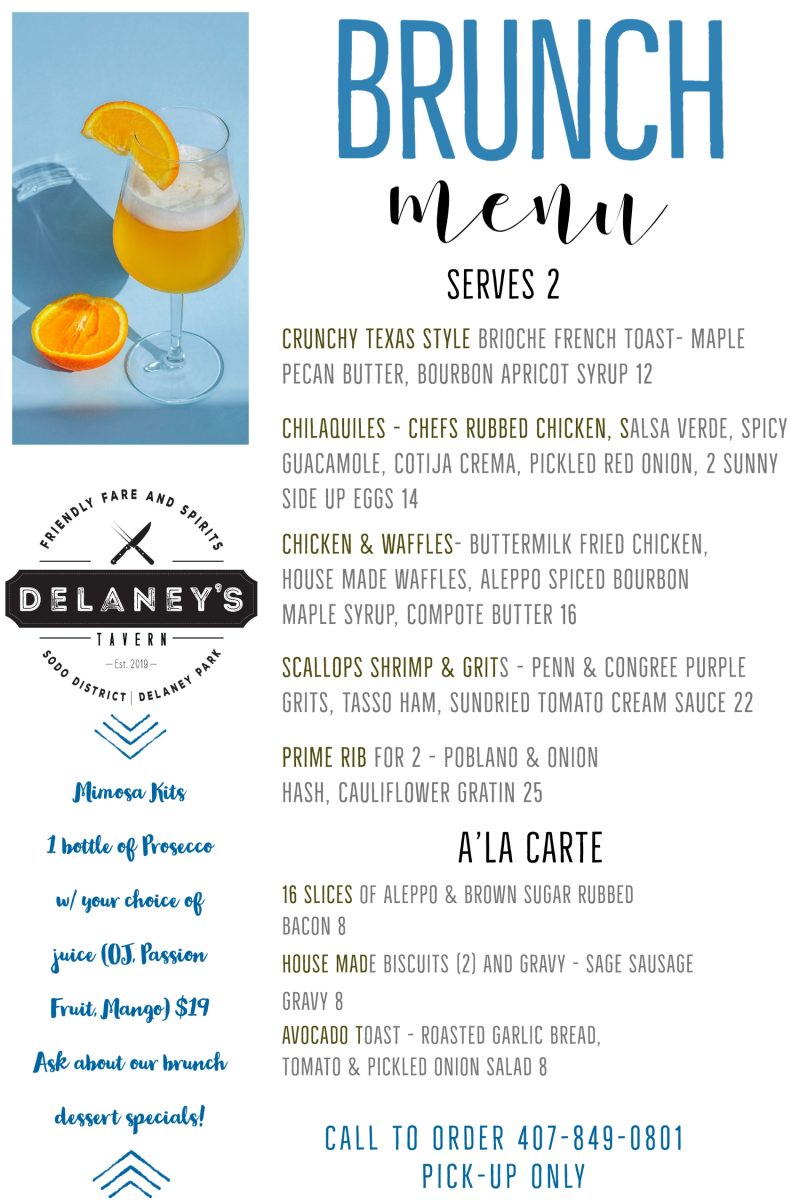 American Social
Make your Mother's Day Reservation's now!
Call (407)454-9992!
Reyes Mezcaleria and The Osprey Tavern
Mother
's 
Day
 Brunch packages that Reyes Mezcaleria and The Osprey Tavern will be offering for pickup or delivery on Sunday, May 10th.  Pre-Orders must be made by Friday, May 10th.
We will be offering an a la carte menu for 
day
-of orders as well. At this time, we will continue to offer only our take-out menu, but our patio is available for open seating if guests wish to enjoy their take-out meal.  Please follow us on social media for updates on opening our dining room!
To Pre-Order:
Tapa Toro and Taverna Opa
Canvas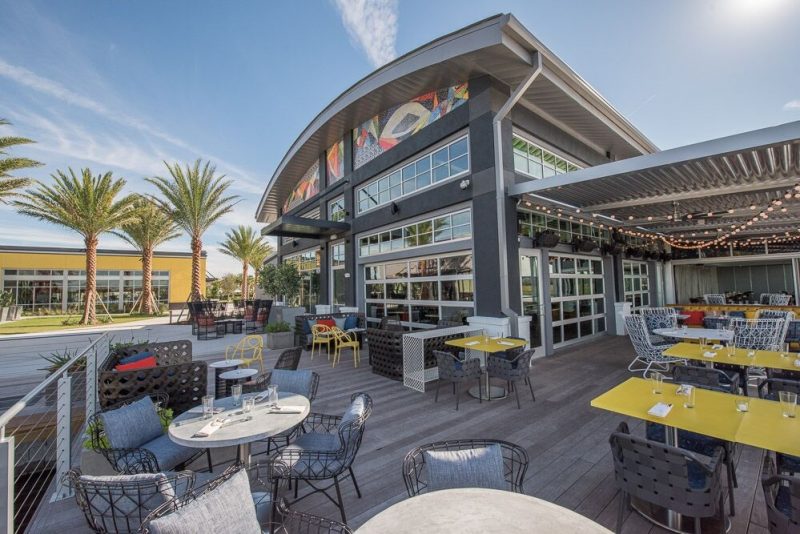 Soco Thornton Park
Stefano's Trattoria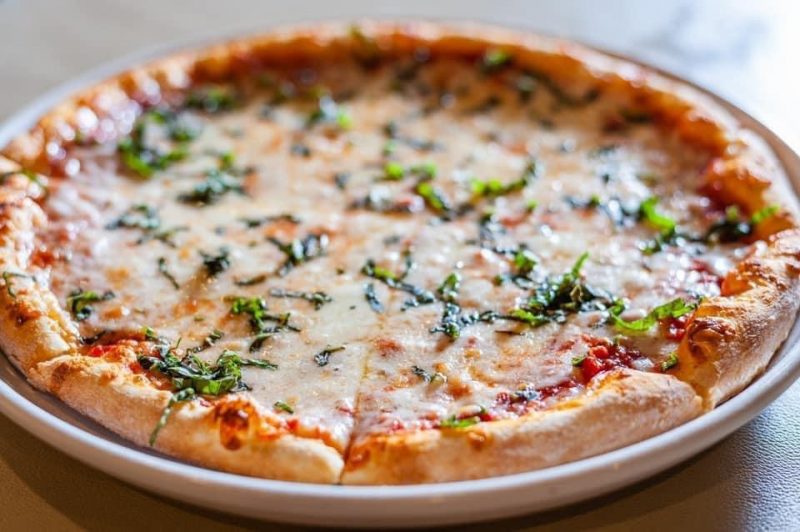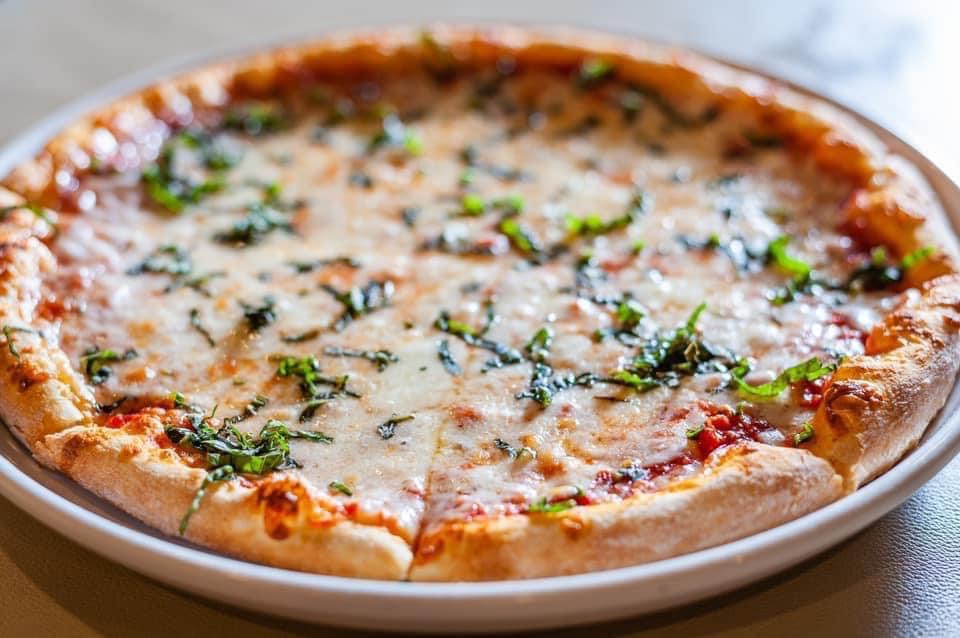 Stefano's Trattoria is ready to take orders for 
Mother
's 
Day
! Orders need to be in by Saturday @5:00 pick up Sunday between 11:30 to 5:30.
Call 407-659-0101 – Until supply last!
Trays serve (6-8)
– Chicken Franchese over penne: $50
– Chicken Marsala over penne: $45
– Chicken Parm. over penne: $45
– Chicken Piccata over penne: $45
– Tortellini Di Stefano: $45
– Lasagna: $50
– Penne pesto and grilled chicken. $50
– Baked Ziti: $40
– Spaghetti Bolognese: $40
– Spaghetti and Meatballs: $40
– Lobster ravioli $80
– Shrimp Portofino over linguini: $80
SALADS 8-10 people
– Garden $25
– Cesar $25
– Greek $30
Arthur's Catering To Go
The Ravenous Pig
Luke's
Luma on Park
Coopers Hawk
Cooper's Hawk is offering a special catering menu for Mother's Day! I have included the details below.
We are offering two options to accommodate both smaller and larger families/households:
$149.99, serves 4-5, Includes pretzel bread and butter, house salad with choice of dressing, one choice for entrée, garlic green beans, Mary's potatoes, and choice of dessert
OR
$199.99, serves 8-10, Includes pretzel bread and butter, house salad with choice of dressing, two choices for entrée, garlic green beans, Mary's potatoes, and choice of dessert
Pickup is available in the restaurant or curbside. Cold pickup will be available on Saturday, May 9th and Sunday, May 10th, and hot pickup will be available on Sunday, May 10th.
Orders must be placed by 8pm on Friday, May 8th.
I have attached a menu including both options and below is a link to our website where all of this information, and more, can be found:
https://chwinery.com/mothers-day
We also have several Mother's Day wine gift sets available for pickup to give mom the perfect gift!
Buca Di Beppo
Buca di Beppo is celebrating mom with packages available for curbside pickup and delivery. See below for details. Visit https://www.bucadibeppo.com/online-ordering/ to order online. 

Buca di Beppo Mother's Day Package #1
(Feeds 3 for $45; Feeds 5 for $65; Half Pan/Feeds 10 for $120 & Full Pan/Feeds 20 for $215) and includes: 
Fresh Bread
Mixed Green or Caesar
Choice of Pasta: Lasagna, Baked Rigatoni, Spicy Chicken Rigatoni
Dessert: Cannoli (one per person)
Delicious Dessert for Mom
Buca Mother's Day Package #2
(Feeds 3 for $55; Feeds 5 for $75; Half Pan/Feeds 10 for $140 & Full Pan/Feeds 20 for $255) and includes: 
Fresh Bread
Mixed Green or Caesar
Choice of Entrée: Chicken Parm, Chicken Limone, Eggplant Parm
Choice of Pasta: Spaghetti Marinara, Fettuccine Alfredo, Penne alla Vodka, Baked Ziti
Dessert: Cannoli (one per person)
Delicious Dessert for Mom
Cocina 214
The Mother's Day Menu serves up to 6 people and comes with our Homemade Chips and House Salsa, Queso Blanco, Avocado Bites, Pescado Rico (made with Mahi Mahi and our Poblano Cream Sauce), and Achiote-Rubbed Rotisserie Chicken.
Sides:
Veggie Rice, and Sautéed Veggies
Dessert:
Mini Brownie Bites
Beverage:
Mimosas To-Go
Cheers to MOM!
You can Order Online at:
https://cocina214.com/shop/or you can Call the Restaurant at 407-790-7997 to Place your Order.
$140 for 6 people. Limited Availability.
Happy Mother's Day!
Reunion Resort
Mother's Day at Reunion Resort & Golf Club
WHO: Reunion Resort & Golf Club
WHAT: Enjoy brunch or an afternoon meal on Mother's Day with dine-in or to-go options.
First Course (one option): Silver dollar buttermilk pancakes, fruit bowl, garden salad, Caesar salad
Main Course Brunch (one option): Warm stuffed banana bread, strawberry shortcake, French toast, rancheros huevos scrambled eggs, fresh spinach/ham/swiss quiche,
*all served with choice of bacon, sausage or turkey Sausage
Main Course Meal (one option):
Preserved lemon ricotta pasta (with lobster or chicken),
herb infused salmon (with roasted tomatoand goat cheese panzanella),
petite filet mignon (with roasted garlic mashed potatoes),
stuffed chicken breast (filled with crab, spinach, herbcheese, smoked red pepper broth; with saffron mashed potatoes)
Wine Choice: La Marca Prosecco Bouvet Rose
Bottomless Mom-osas: Available for $10.00 per person
PRICING: Brunch: $40.00 for two / $80.00 for four
Afternoon Meal: $50.00 for two / $100.00 for four
Mix & Match: $45.00 for two / $90.00 for four
WHEN: Sunday, May 10, 2020 from 7:00 a.m. to 5:00 p.m.
WHERE: The Clubhouse at Reunion Resort & Golf Club
7593 Gathering Drive, Kissimmee, Florida 34747
*Proper social distancing guidelines inside and outside on the patio are in place, as well as the 25 percent capacity, per the Governor's Executive Orders.
HOW: Reservations are required for dine-in seating, (407) 557-4028.
ABC Fine Wine & Spirits Mother's Day Virtual Tasting
Celebrate your mom this Mother's Day with quality time, surprises and of course, some bubbly! ABC Fine Wine & Spirits is making it easy to splurge on mom this year by offering expert insight into higher-end wines you may have looked over before. Choose from champagne, rosé, reds and whites with the help of one of ABC's wine experts with a simple breakdown of options here!
This Sunday, ABC will also offer select wines on sale for contactless curbside pick-up. Honor mom with quality time and quality wine with many favorites to choose from below.
Buy 2, save $5 on select Giorgi Costarosa, Jules Taylor and more
Buy 2, save $5 on all Block Wines 750mL or larger
Buy 2, save $5 on Stags' Leap Wines 750mL
Mother's Day may be a little different this year, but that doesn't mean you can't celebrate! Join our experts in a virtual wine tastings and sample wines with Mom or get expert help to find her the perfect gift.
5/8 – 7:15 PM – 8:15 PM ET
Host: Dan Eddy & Dave Malone
Products being sampled
Dave's Picks:
Stephen Ross Chardonnay
Beckmen Cuvee Le Bec
Dan's Picks:
Les Lys Vouvray
Planet Oregon Pinot Noir
Availability varies by store.
Join the virtual tasting meeting.
Meeting ID: 945 1968 6186
Password: ABCFWS
Virtual tasting is limited to the first 100 guests who join.
Tabla Indian Cuisine
Complimentary Pineapple Pastry to Sweeten your Mom's 
Day
!!!
Prepared Fresh just for her by our Pastry Chef!!
Tabla is now Offering Online Ordering and Curbside Pickup!
La Boucherie
Sweet by Holly
Choulala
Mother's Day Special
6 pack Puff Kit – choice of either dark chocolate or vanilla stuffed puffs with different types of sprinkles, different color marzipan, and glaze. The customers will be able decorate the puffs the way they want. It will be $18. They can place orders ahead of time by emailing stephanie@choulala-pastries.com
Bites and Bubbles
Mothers Day Brunch Specials at – https://www.bitesbubbles.com/mothers-day 
Sixty Vines
MX Taco
MOTHER'S DAY BRUNCH PRE-ORDER: Creole Chicken (or Tofu), Blackened Sausage Potatoes (vegan sausage available), 'Praline French Toast', Breakfast Bread & Mini Cakes, Fresh Watermelon Juice & Champagne – $35 feeds 2 with leftovers!
Book for Saturday pick up by 8pm Friday or Sunday pick up by 8pm Saturday. Delivery available! (Order at 407-730-5241 – MX Taco Milk District)
David Ramirez Chocolates
Show Mom she's essential in your life
Whether she's been on the front lines fighting a virus, or at home, endlessly fighting mounds of dishes and piles of dirty laundry while simultaneously teaching long division, surprise her by preordering a sweet treat for Mother's Day
All orders must be placed and paid for by Wednesday 5/6/2020
**This offer is preorder/prepay only**
Curbside pickup is Saturday, May 9th from 12-5 PM
6" Cakes $45 (serves 6-10 people)
All chocolate boxes and macarons are pre-assorted. No customized flavor choices at this time. Limited quantities available
Earl's
Brunch Kit:
MOTHER'S DAY BRUNCH WITH EARLS – Earls is making it easy for you to still treat Mom to a great Mother's Day brunch. Order one of their many Brunch Kits – from classic Chocolate Chip Pancakes to their popular Avocado Super Brunch – and you can even bundle in a Mother's Day card and bouquet of flowers for $20!
Available for pickup at your nearest Earls (and you'll get 20% off your order). Visit earls.ca to learn more.
#EarlsAtHome
Dinner:
MOTHER'S DAY DINNER WITH EARLS – Earls is making it easy for you to still treat Mom to a great Mother's Day dinner for two. For $60, get a three-course meal complete with two Oven Roasted Salmons with Earls' Signature Mascarpone + Celery Root Ravioli, two Field Greens side salads, and two slices of NYC Cheesecake. You can also bundle in a Mother's Day card and bouquet of flowers for $20! 
Available for pickup at your nearest Earls (and you'll get 20% off your order). Visit earls.ca to learn more.
#EarlsAtHome
We're pleased to announce that Mother's Day weekend will see the reopening of Café Tu Tu Tango on International Drive. The restaurant will offer options for two people ($59) or four people ($89). The package includes one item from each of the main categories on Café Tu Tu Tango's regular menu, plus choose from either Carne Asada Sirloin or Lomo Al Mojo. Both entrees are served with Corn Salsa, Platanos Maduros, Yucca Escabeche and Tortillas, along with dessert for either two or four guests.
Starting Mother's Day weekend, Mia's Italian Kitchen will open, temporarily operating out of their sister restaurant's kitchen at Café Tu Tu Tango. Mia's Mother's Day offering comes in options for two people ($59) or four people ($89) and includes choice of either Sunday Salad or Classic Caesar salads, choice of either Steak Pizzaiola, Chicken Parmigiana or Eggplant Parmigiana, choice of two sides from Crispy Garlic Smashed Potatoes, Spicy Broccolini, Viktoria's Spaghetti Pomodoro or Rigatoni al Funghi, and Tiramisu for dessert. Orders for Mia's Italian Kitchen will be available for pick-up from Café Tu Tu Tango.
Del-Frisco's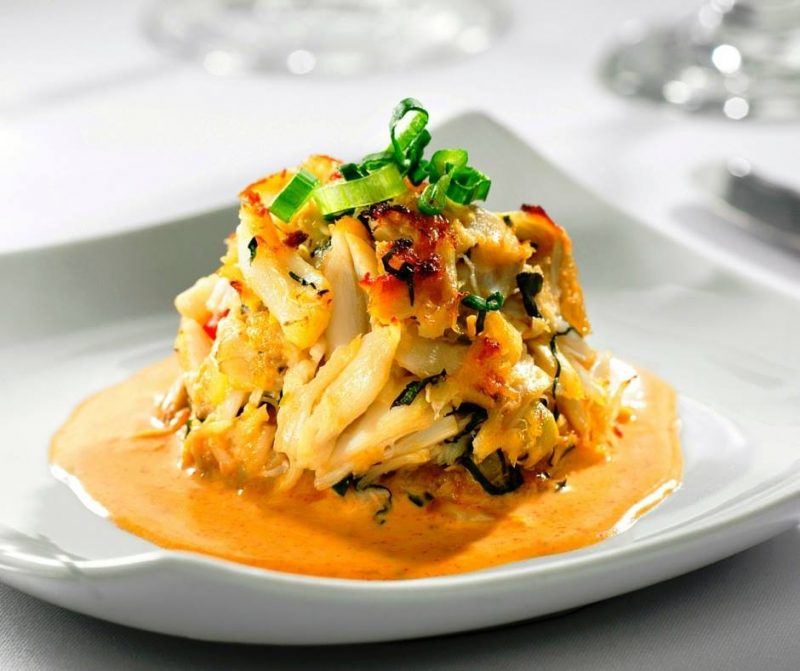 Mother's Day Family Package to treat mom at home (available for pick up only). The to-go option includes Crab Cakes with Cajun Lobster Sauce, choice of salad, choice of Beef Tenderloin or Salmon, two sides and a Butter Cake with Carmel and Sweet Vanilla Whipped Cream.
They have also opened their Orlando location to 25 percent capacity and are closely following all city and CDC guidelines to ensure your family will have a safe Mother's Day. Some of the procedures they've set into motion include social distancing between tables, adding eight sanitation stations throughout the restaurant and requiring all staff to wear masks. Call today to make a reservation!
Phone Number: (407) 351-5074
Address: 9150 International Drive, Orlando, FL 32819
Hours: 11 a.m. – 8 p.m.
Talk of the Town Restaurant Group
The Perfect Mother's Day Dinner
Preorder your Mother's Day Dinner Package featuring four filet mignon, one bottle of red wine and one sweet butter cake. Talk of the Town Restaurant Group is providing Mom the gift of a fifth filet and a $25 gift card to use when we reopen our restaurant.
Filet Mignon Family Dinner Package = $120
Pick up your Mother's Day package on Saturday, May 9th between 11:00am and 4:00pm at Charley's Steak House in Orlando or Tampa.
https://www.talkofthetownrestaurants.com/mothers-day-/
Olive Garden
Treat Mom with the comfort and convenience of the new Mother's Day Family-Style Take & Bake Bundle. Choose between two ready-to-bake bundle options — Giant Cheese Stuffed Shells or Classic Lasagna. Bundles include a jumbo house salad with a bottle of signature Italian dressing, one dozen ready-to-bake breadsticks and choice of homemade Alfredo or Marinara dipping sauce. Giant Cheese Stuffed Shells serve up to five people starting at $40; Classic Lasagna serves up to 8 people starting at $50. Order early to secure your ideal Carside Pickup or delivery timeslot at www.OliveGarden.com.
The Capital Grille
The Capital Grille is offering a three-course family-style Mother's Day dinner to go, featuring a Whole Roasted Beef Tenderloin and choice of Butter Poached North Atlantic Lobster Tails or Scampi-style Jumbo Shrimp. Entrees are served alongside Green Beans, Mashed Potatoes, a freshly baked Flourless Chocolate Espresso Cake and housemade Lemon Tea Cookies. Dinner starts at $195 and serves four to six. Pre-order available while quantities last. In addition, the restaurant is offering a selection of uncooked steaks, hand-carved by its in-house butcher to be prepared at home. Guests can pair with a bottle of wine or the restaurant's iconic Stoli Doli martini, in select locations. Call the restaurant to order or view the full menu online at www.thecapitalgrille.com.
Cheddar's Scratch Kitchen
Cheddar's Scratch Kitchen is offering a selection of Mother's Day Bundles featuring signature, scratch-made dishes to celebrate Mom. The family-size bundles start at just $32.99, and options include a Salmon & Chicken Tender Bundle, Chicken Alfredo Bundle and Salmon Bundle served with a variety of sides. For an added treat, guests can order a slice of Cheesecake for $4.99 and beer, wine or cocktails to go, where permissible. Mother's Day Bundles are available for pre-order beginning April 30 for curbside pickup from May 7 to 10. In addition, Cheddar's is offering an additional $5 for every $25 in eGift cards purchased online. For more information, visit Cheddars.com.
Yard House
Yard House is introducing a new three-course Mother's Day Family Takeout Meal, complete with the option to add a Mimosa or Bellini Kit to celebrate Mom on her special day (where available). Guests can choose from a prix fixe menu that includes one shared salad, one entrée for each person with options such as Whiskey Glazed Salmon and Grilled Rib Eye, choice of two sides and a shareable dessert. To order, visit www.YardHouse.com.
Seasons 52
Seasons 52 is offering a three-course Mother's Day dinner to go as either family-style (serves four to six) or a dinner for two. Guests can choose either a Whole Side of Cedar-Plank Roasted Salmon, Glazed Spiral Ham or Wood-Grilled Beef Tenderloin, which comes with salad, roasted green beans, choice of an additional side and Mini Indulgences. Options start at $100 for family-style or $55 for two. Each dinner will be chilled and ready for guests to warm at home. Guests can pair with a bottle of wine or the restaurant's signature Rosé Lemonade cocktail carrier, in select locations. Guests can visit Seasons52.com to view the menu and call the restaurant to pre-order.
Eddie V's
Eddie V's is offering a four-course family-style Mother's Day dinner to go, featuring choice of Herb-Roasted Tenderloin or Miso-Marinated Chilean Sea Bass. Entrees come with Truffle Macaroni and Cheese, Grilled Asparagus, Potato Gratin, Bananas Foster Butter Cake, as well as a treat for mom of Hand-Dipped Chocolate Strawberries and a long stem rose. Each dinner serves 4-6 for $195 and will be chilled and ready for guests to reheat at home, complete with simple instructions. Pre-order available while quantities last. Eddie V's will also offer uncooked signature cuts of steak hand-carved and ready for guests to prepare as they wish. Wine and champagne are also available to order in select locations. Call the restaurant to order or view the full menu online at www.eddiev.com.
Bahama Breeze
Bahama Breeze is offering a Caribbean Mother's Day Bundle with choice of entrée and appetizers, salad and either Key Lime Pie or Chocolate Island for dessert. Bundles serve up to four people and come prepped and ready for guests to finish at home. Entrée selections include Jerk Chicken Pasta ($64.99), Seafood Paella ($69.99), Grilled Chicken with Cilantro Crema ($59.99) or Baby Back Ribs ($69.99). Guests can also choose two from a selection of appetizers including Coconut Shrimp, Beef Empanadas and Jerk Chicken Wings. Beer, wine and cocktails are also available to order in select locations. Guests can call their local restaurant or order online at BahamaBreeze.com.
LongHorn Steakhouse
This Mother's Day, families can celebrate Mom with a quality steakhouse meal from LongHorn Steakhouse. Fresh, boldly seasoned steak cuts like Flo's Filet and the Outlaw Ribeye are available along with other signature items using LongHorn's Curbside To Go service. Where permissible, bottles of wine are also available for $15 each, as well mix-and-match six-packs of beer for $10. To order, visit LongHornSteakhouse.com.
The New Standard
Call 407-316-2278 to pre-order today!
Deadline to pre-order is 4 p.m. on May 7
**Mother's Day Dine-In Options are for Pre-Order Only.
The New Standard will offer Brunch and Dinner options. Entrees include Quiche (choice of two types, each feed 4-6 people), Pancakes, Crab Cakes, Game Hen, Rack of Lamb or Florida Grouper. Each are priced individually either per person or per item (see menu for details via link below). The restaurant will also offer side dish packages for between two and eight people, and include Asparagus, Macaroni 'n Cheese, Roasted Rosemary Potatoes, Compressed Watermelon Salad and Semolina-Orange-Coconut Cake.
Additionally, The New Standard has partnered with Tiny Orchid Co. to make the meal pick-up a one-stop-shop by adding orchid arrangements to their Mother's Day offerings. Customers can choose from three options for orchid arrangements, ranging from $25 to $75.
The New Standard will also include a special Mother's Day craft for each child in the family. When customers order, simply let the staff know how many children need a craft and they will include it with the order.
Pre-orders are available until 4 p.m. on Thursday, May 7. Call The New Standard at 407-316-2278 to pre-order. Full Mother's Day menu is available HERE.
Firebirds Wood Fired Grill
Mother's Day is just around the corner and we've put together a Feast for Mom because she deserves the best!  Please share/post on your social sites beginning today.
Pre-Order your Mother's Day Feast and enjoy Firebirds Wood Fired Grill at Home!
2-3 People:  $69.95
4-6 People:  $139.90
(To be cooked at home, recipe will be included)
Includes: (Limited Availability)
BLT Salad
Beef Tenderloin Roast- herb rubbed tenderloin with port wine mushrooms
Parmesan Mashed potatoes
Broccoli with Parmesan garlic butter
Lemon Blueberry Bread Pudding with triple berries in sauce and white chocolate sauce drizzle
Fresh Bread and Butter
Give that special someone a Firebirds gift card.  https://www.firebirdsrestaurants.com/gift-cards/.
Roy's Hawaiian
3-Course Dinner for Four, Starting at Only $99
Includes Make-at-Home Chocolate Soufflé Kits
For an extra special Mother's Day, treat Mom to one of Roy's classic three-course dinners include a selection of appetizers, entrées and for dessert, our exclusive make-at-home chocolate soufflé kits. Keiki (children) of all ages will delight in preparing Roy's signature melting hot chocolate soufflés for Mom.
Treat Mom to our Tiki Pog Mimosas and Ultimate Bacon Bloody Marys, or her favorite bottle of wine, specially priced on Mother's Day.
Orders may be placed now through 4pm on Friday, May 8th for pick up on Mother's Day between noon and 6pm.
From our Ohana to yours, Hau'oli l? Makuahine
(Happy Mother's Day)
East End Market
Thursday – Saturday we'll have a special collection of East End offerings curated to make this 
Mother
's 
day
 a tasty one.
The collection includes:
A bottle of Simonet de Blanc Brut (sparkling) from La Femme du Fromage
A cute potted plant from Porch Therapy
1/2 lb granola, cheese twists and a sourdough boule from Olde Hearth
Farm & Haus' seasonal Strawberry Lavender Jam
A Gideon's Chocolate Chip Cookie
Avocado Chocolate Pudding from Skyebird
Hinckley's Fancy Meats delicious country pate
Check out
 when we'll be in your neighborhood and treat the 
mothers
 in your life to this assemblage of awesomeness.
Ronald McDonald House Charities
Visit Orlando's Guide to Shop Local this Mother's Day
Recognizing that Orlando residents will need to be creative with new ways to celebrate this unusual Mother's Day (May 10), Visit Orlando has compiled a guide of 10 ideas across the destination to connect virtually, via special delivery or through social distancing – all of which support local businesses in the process. All of the Mother's Day experiences below, and more, can be found on VisitOrlando.com.
1.       Brunch To Go
Dining rooms may currently be closed, but Visit Orlando's online Mother's Day guide includes a variety of Orlando restaurants offering special brunches and meals specific to the holiday, available for delivery or takeout. Or, you can search over 500 open restaurants  on the Orlando To Go website for a new place to try.
2.       Buy Local Gifts
Locally made gifts are always a hit, and the online guide include items such as a pretty stationary set from Winter Park's Rifle Paper Co. and foodie items like bourbon blended vanilla barbecue sauce from 4 Rivers Smokehouse, home-made marshmallows from Wondermade or wine from Lakeridge Winery & Vineyard.
For the fashion-minded, Orlando International Premium Outlets and Orlando Vineland Premium Outlets are offering big savings on top brands via their shared online store.
3.       Take A Scenic "Socially Distanced" Walk Outdoors
Local nature parks are open throughout Orange County, including Lake Eola Park in downtown Orlando, Kelly Park in Apopka, the West Orange Trail between Winter Garden and Apopka, and many others.
Take scenic walk through the flowers at Harry P. Leu Gardens, where admission is currently free, or pick fresh blueberries at places like Beck Brothers, Bekemeyer Family Farm and Long & Scott Farms.
4.       Meet Virtually in Orlando
Make Mother's Day phone calls memorable with custom Orlando Zoom backgrounds featuring everything from iconic roller coasters to dinosaurs that allow moms (and kids of all ages) to virtually escape to the Theme Park Capital of the World™ or hang out in downtown Orlando at beautiful spots like Lake Eola.
5.       Send an Orlando eCard
Visit Orlando has created custom eCards that will be available via Facebook and Twitter with iconic Orlando images and message like "You are a ROAR-some MOM-a-saur" (Universal Orlando Resort's Jurassic Park).
6.       Say It with Fresh-Picked Flowers
Support local florists, who are offering special Mother's Day bouquets include Bluegrass Chic Floral Design, In Bloom Florist, Orlando Florist and Colonial Florist.
Or, go the fresh-picked route by picking up a bundle of giant sunflowers and zinnias from Southern Hill Farms in west Orange County.
7.       Get Front-Row Seats to the Orlando Arts (Virtually)
There's not a bad seat in the house when you arrange a date to enjoy virtual artistic experiences from Orlando Philharmonic Orchestra, Orlando Ballet and Cirque du Soleil. Or explore virtual galleries from The Charles Hosmer Morse Museum of American Art, the Albin Polasek Museum & Sculpture Gardens and Orlando Museum of Art.
8.       Take Cooking Lessons from Orlando's Top Chefs
Make a culinary masterpiece by learning to cook with some of Orlando's celebrity chefs, including José Andrés of Jaleo, Masaharu Morimoto of Morimoto Asia, Art Smith of Homecomin' Florida Kitchen, Rick Bayless of Frontera Cocina, and others.  Amazon also sells cookbooks authored by some of Orlando's homegrown James Beard honorees, including Norman Van Aken's Florida Kitchen; James & Julie Petrakis' The Ravenous Pig: Seasons of Florida; and 9 Courses from Brandon McGlamery of Prato, Luma on Park and Luke's Kitchen.
9.       Learn Something New Together
Bond over learning a new skill or experiencing something new by exploring more than 20 free digital experiences from our local experts, including up-close animal encounters, art instruction, history and even makeup tutorials.
10.   Share Virtual Orlando Experiences
Although not currently open, Orlando's theme parks and attractions can still be enjoyed virtually on VisitOrlando.com, including 360-degree online experiences, Facebook Live broadcasts, live streamings of special films, YouTube videos and more. Whether Mom likes riding roller coasters or standing on Main Street in front of Cinderella Castle, there are all kinds of fun ways to both chill and thrill together virtually.