This year has been quite an unexpected one, but they are doing their best at The Whiskey to keep to the CDC and local government guidelines for safety during the pandemic including keeping capacity at the restaurant down to 50% and also converting their menus to a QR code which takes people to their online menu.
If you never tried using a QR code before, try it now by taking out your phone, turning on the camera, and aim at the square code in the photo below. A link should show up and if you click on that link it should take you to The Whiskey's Menu!
They are hoping more people do take-out to help off set the reduced capacities.
A native of Michigan and alumni of Auburn University and Western Michigan University, Katie Zagaroli first came down to Orlando in 2009 as a part of the Disney internship program. After graduation, she stayed on in Orlando and worked on the business side at Hard Rock Cafe at Universal Orlando. With her love of great food, rock and roll music, and whiskey, she opened The Whiskey on Sand Lake Road in November of 2014.
Owner Katie Zagaroli tells us, "It got started on the way to a Motley Crue concert! We knew we were opening a whiskey bar/restaurant and wanted to offer the best burgers. On the way to the show we were thinking of names and "Down at The Whiskey" by Motley Crue came on and we decided on The Whiskey. Obviously we knew we wanted to offer live rock music as well!"
True to their music and entertainment roots, they host live band music at the restaurant, playing each night from 8pm-11pm.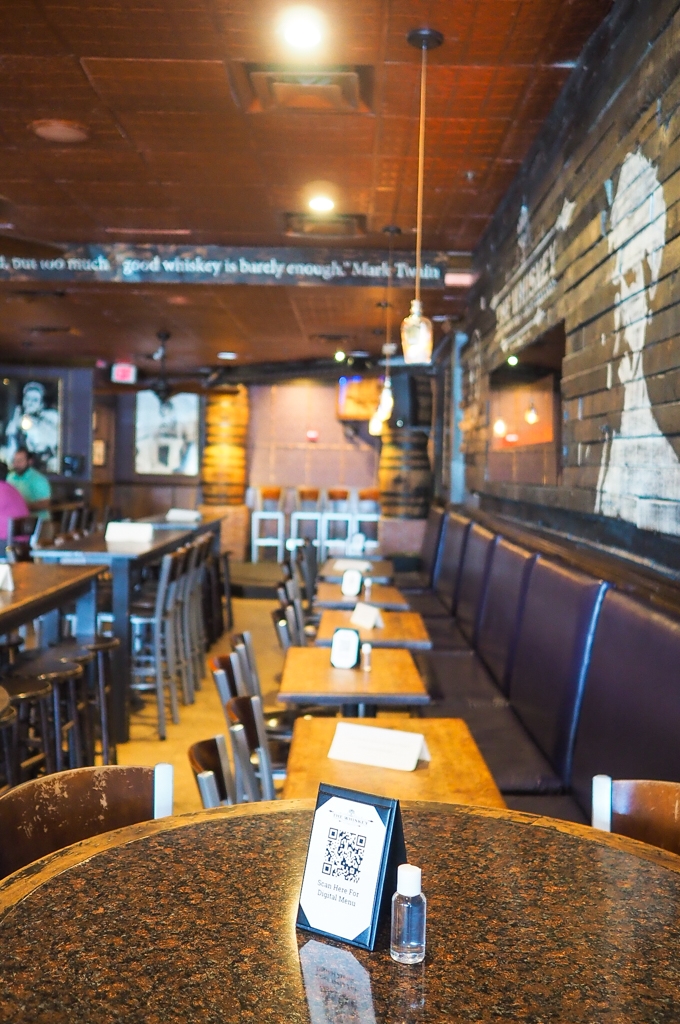 The Whiskey, known for their fantastic "Best of Orlando" burgers, also has quite the hand selected drink menu, proudly serving over 200 kinds of Whiskey, Bourbon, Scotch, & Rye including 85 Whiskeys & Rye, 66 Bourbons, 52 Scotches, 21 Irish Whiskeys, and 10 Rare & Limited. There is even a cabinet with special whiskeys bottled and made just for The Whiskey.
Top Five Most Popular Burgers at The Whiskey
1. The Whiskey
House Patty, Smoked Gouda, Bacon, Arugula, Tomato, Whiskey Onions, Dill Aioli.
2. The All American
House Patty, Arugula, Tomato, Sliced Onion, Sliced Pickles, American Cheese, Special Sauce.
3. The Whiskey Dip
Shaved Ribeye, Provolone Cheese, Whiskey Onions, Garlic Aioli, Au Herbed Jus.
4. The Salty Pear
House Patty, Arugula, Tomato, Whiskey Onions, Bourbon Poached Pear, Maplewood Smoked Bacon, Creamy Brie Dollop, Garlic Aioli.
5. The Southerner
House Patty, bourbon bacon, whiskey onions, pimento cheese and fried green tomatoes
Top Five Drinks At The Whiskey
1. The Whiskey Old Fashioned
2. The Old Fashioned
3. The Elderberry
4. The Denver Old Fashioned
5. The Texas Mule
The Whiskey Orlando
downatthewhiskey.com
7563 W Sand Lake Rd, Orlando, FL 32819