Paddlefish  + Terralina Crafted Italian at Disney Springs, are pleased to announce their promotions for the month of September.  Each restaurant will host a separate set of promotions, while also hosting a set of promotions applicable to both restaurants throughout the month.  They have also both increased their Annual Passholder Discount to 20%.
At Paddlefish, Executive Chef Steven Richard and his staff prepare fresh seafood dishes in one of Disney Springs' most elegant dining rooms overlooking a breathtaking lake that will leave guests speechless.
Paddlefish will celebrate National Guacamole Day (Sept. 16) with their popular Crab Guacamole (serves four) on special all day for $30.
During National Cheeseburger Day (Sept. 18), Paddlefish will offer lunch diners their 9 ounce proprietary blend burger, topped with house-made pickles, red onion and pimento cheese for $9.50.
The team wouldn't let National Lobster Day (Sept. 25) pass without a crustacean celebration, so for lunch only, the Lobster Corn Dogs will be $8.
Paddlefish is also pleased to present their Paddlefish Private Label Knob Creek Bourbon in the new Kentucky Mule cocktail, combined with lime juice and ginger beer, for $20.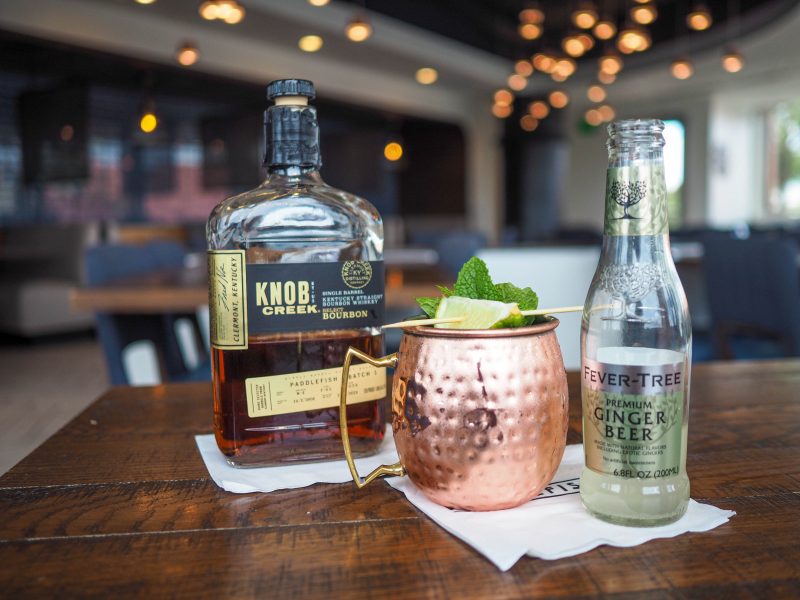 Next door at sister concept Terralina Crafted Italian, led by Chef Justin Plank, will feature their handmade pastas on National Linguine Day (Sept. 15) with a special Shrimp, Scallop and Seafood Linguine special for $22.
September truly is the month for pizza lovers, as National Pepperoni Pizza Day (Sept. 20) falls in the same month, and Terralina Crafted Italian will offer their crusty, delicious wood-fired Pepperoni Pizza for $10 all day.
From the bar, guests can enjoy Sangria Happy Hour throughout the month of September with pitchers of the house signature Sangria for $20 from 4 to 6 p.m. daily.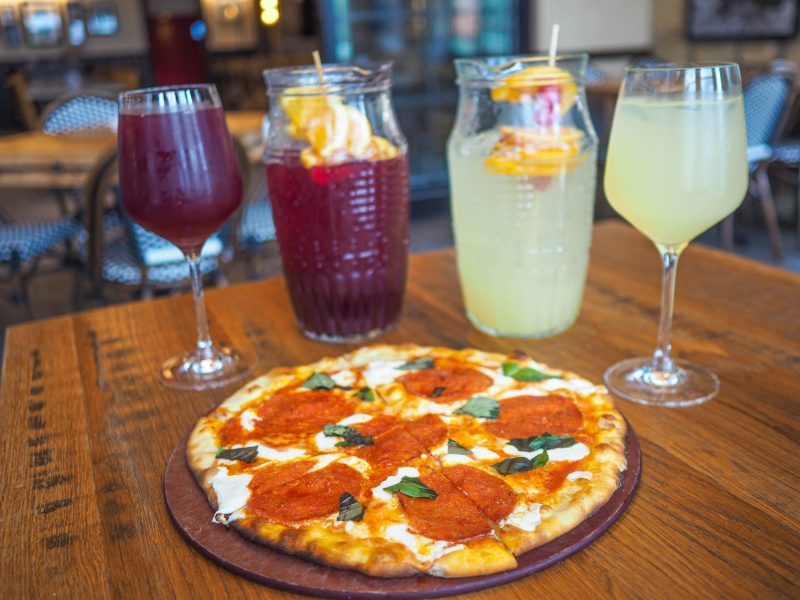 Wine Down Wednesdays also continues through September, featuring $25 bottles of Citra Cabernet and Vielo Pinot Grigio.
Both restaurants are also participating in Visit Orlando's Magical Dining prix-fixe menu, which offers three courses for just $35 plus tax and gratuity through Oct. 4.
Lastly, throughout the month of September, both Paddlefish and Terralina Crafted Italian will treat teachers and school faculty to a Back-to-School Special Discount, taking 35% off the food and beverage total check amount with valid school ID.
For more information about Paddlefish, please visit PaddlefishRestaurant.com, and for more information about Terralina Crafted Italian, please visit TerralinaCraftedItalian.com