The Salty Donut (3025 Corrine Dr, Orlando, FL 32803) is an Artisanal Donut Shop & Coffee Bar focused on chef-made, small-batch craft donuts made in house that recently opened in Orlando's Audubon Park District.
The Salty Donut is a family-owned, artisan donut shop that focuses on chef-made, small-batch, craft donuts that rotate based on seasonality with no artificial ingredients
All of their yeast-raised donuts are based on their 24hr Brioche recipe which is buttery, insanely flavorful and fluffy. Their cake donuts are a little crunchy on the outside, soft & moist on the inside and from time to time we'll even fold fresh fruit and other things into them!
They also serve Intelligentsia Coffee and have crafted a coffee menu that focuses on seasonality and flavor profiles that challenge the norm, featuring rotating coffees with interesting flavor profiles, crafted by some of the best baristas around.
A special flavor for Orlando? The BUTTER BEER – 24 hr. brioche filled with butterbeer custard, carmelia glaze topped with butterscotch drizzle, cookie crumbs + bubble sugar!
I am a huge fan of the Coquito donut, topped with a beautiful pillowy marshmallowy meringue cream.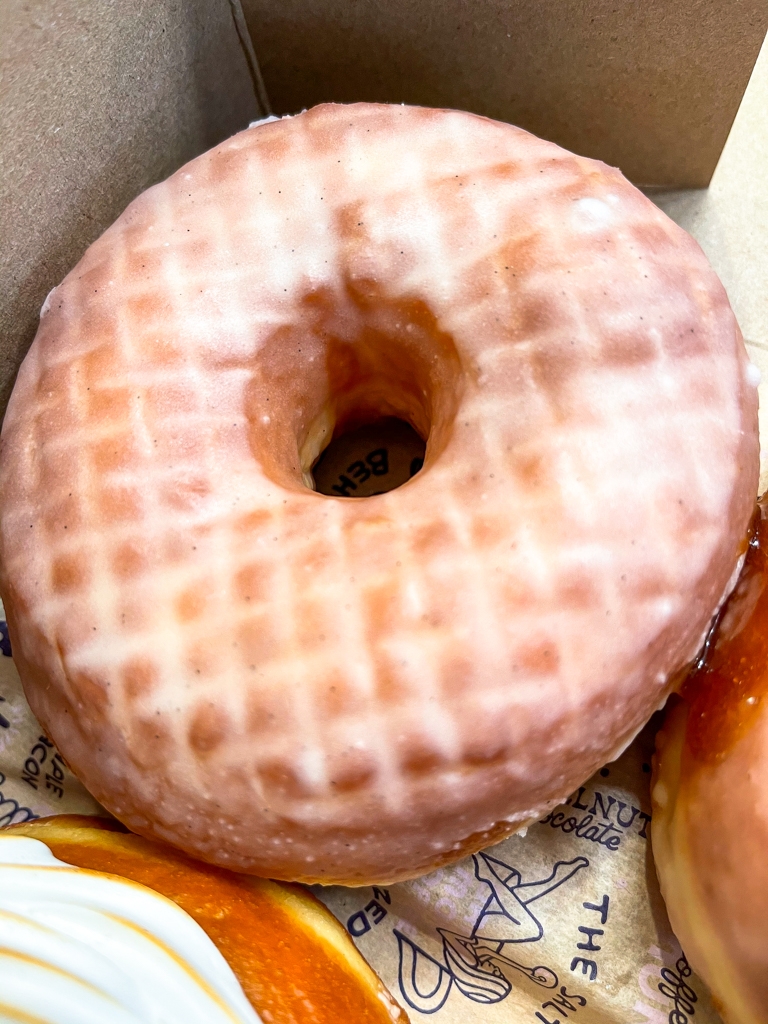 TRADITIONAL GLAZED
24 hr brioche, vanilla bean glaze.
WHITE CHOCOLATE TRES LECHES
24 hr brioche soaked in a homemade rum-infused three milk mixture, bottom crusted with white chocolate + finished with torched meringue.
GUAVA + CHEESE
24hr brioche filled with swirled guava + cream cheese, cream cheese glaze, topped with a homemade pastelito puff pastry streusel.
MAPLE + BACON
24 hr brioche, pure maple glaze, topped with in-house candied Proper Sausage bacon + J.Wakefield porter reduction.
BROWN BUTTER + SALT
Vanilla bean cake donut, brown butter glaze & topped with maldon sea salt.