We were invited to visit St. Pete/Clearwater to get a taste of what makes this dreamy
Florida destination a slice of paradise.  From soft, white sands and jewel-colored waters under the sun, to beautiful parks, mind-opening museums, and an amazing local culinary scene, St. Pete/Clearwater, just a quick trip from Orlando, has it all!
Here is Our Itinerary for Sunny St. Pete/Clearwater: A Food Lover's Guide to St. Pete/Clearwater
Sunday
Dinner at RumFish, an inspiring aquatic experience at RumFish Beach Resort.  Guest can eat, drink, shop and even swim with the fishes in the massive aquarium.
The restaurant's main attraction is a 33,500 gallon aquarium built on Animal Planet's hit show "Tanked" by the crew from Acrylic Tank Manufacturing (ATM).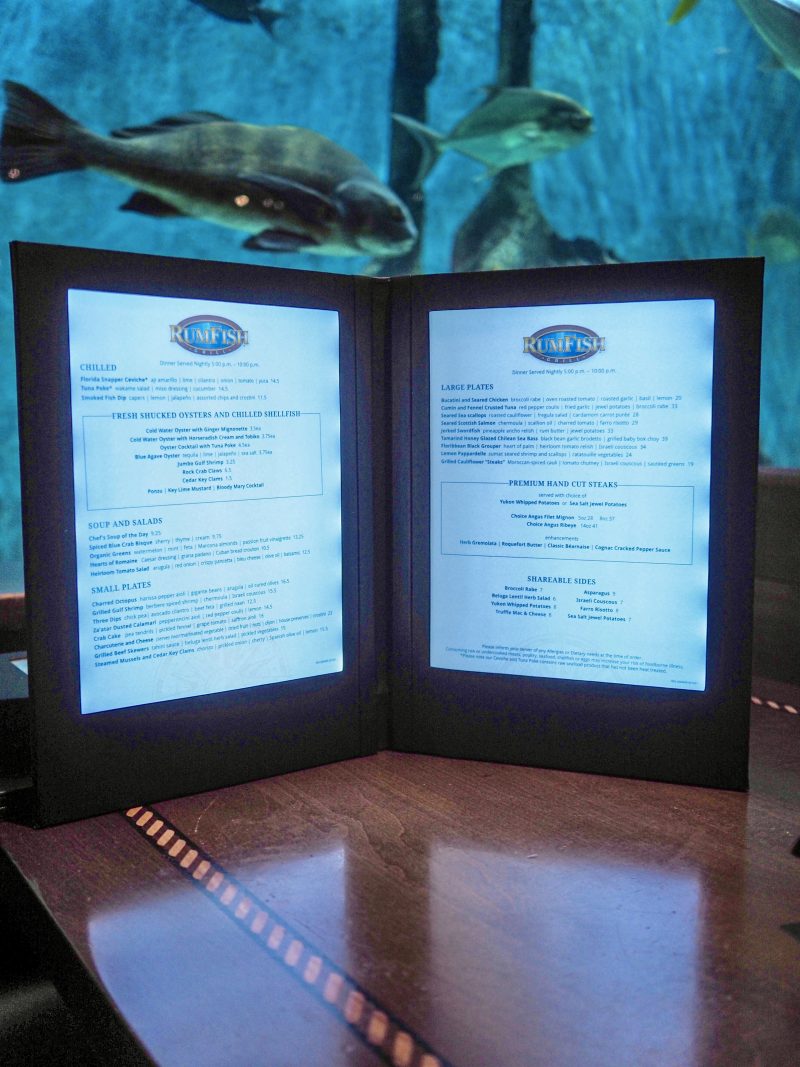 When in St. Pete/Clearwater, RumFish is a must try.
Tuna Poke – wakame salad, miso dressing, cucumber.
14oz. Choice Angus Ribeye – premium hand cut steak, yukon whipped potatoes, herb gremolata, roquefort butter, classic béarnaise, cognac cracked pepper sauce.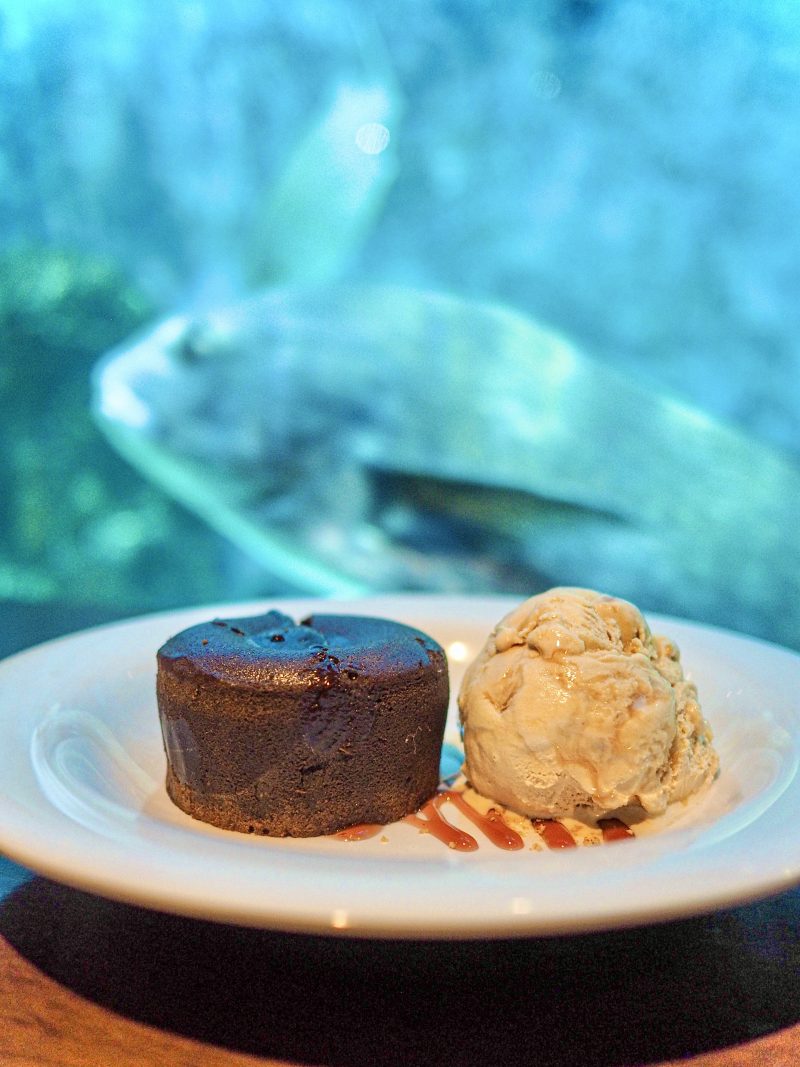 Molten Chocolate Lava – decadent chocolate cake, salted caramel ice cream.
Self-guided tank tour at RumFish Grill.
RumFish Grill at RumFish Beach Resort is a fully immersive experience that will stimulate all your senses.  Highly recommended!
After dinner we enjoyed a lovely sunset stroll at the TradeWinds Island Resorts, located on the sugar white sands of Florida's St. Pete Beach, rated the #1 beach in the U.S. and #5 beach in the world by TripAdvisor's Travelers' Choice Awards. TradeWinds Island Resorts offers guest access to two resorts in one – the Island Grand and RumFish Beach Resort.
TradeWinds Island Resorts invites visitors to "just let go" with limitless beachfront recreation on their 25-acre beachfront playground, a spectacular children's program, sumptuous dining and an array of family programs, activities, and amenities included but not limited to: beach cabanas, fitness centers, tennis courts, paddleboats. TradeWinds Island Resorts also comes loaded with more water sports than any other place in Florida.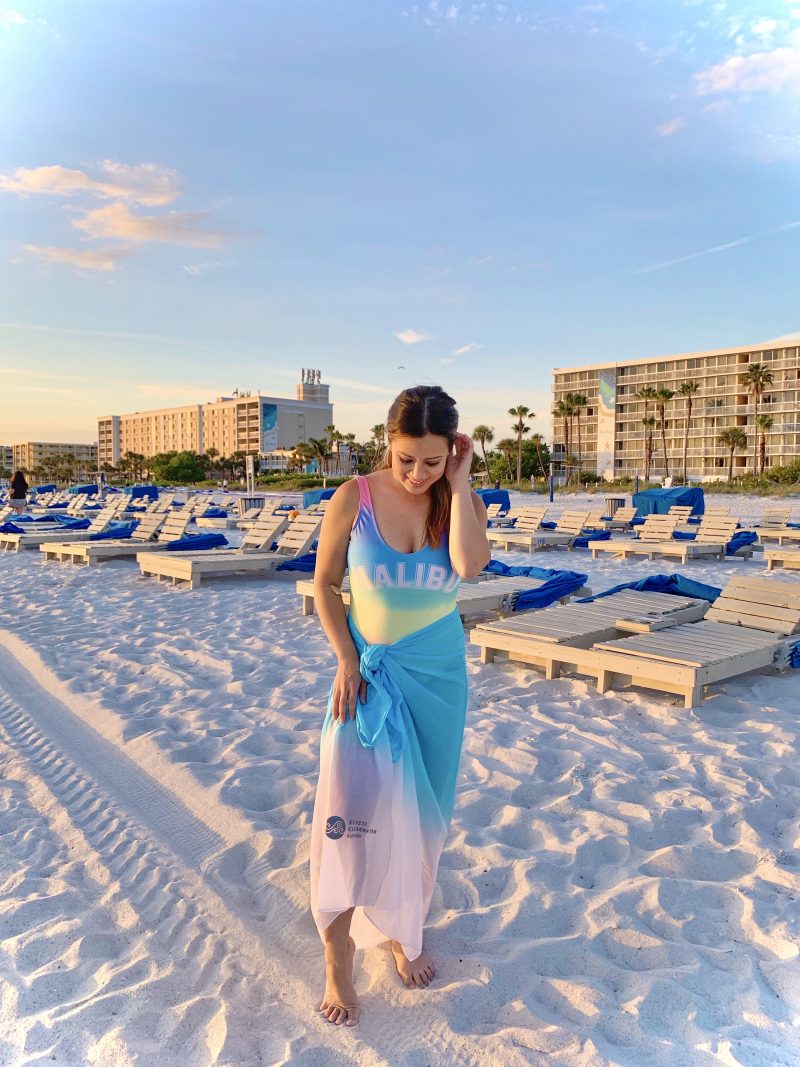 At Island Grand and RumFish Beach Resort you can do everything … or do nothing at all.  With each resort having its own unique vibe, you'll find that letting go may take on a different meaning just "200 flip flop steps away".
After the beach we checked in The Karol Hotel, which just opened in 2019.  The Karol Hotel is a sophisticated boutique hotel located in Clearwater, Florida.  This upscale hotel is in a landscaped business park directly across from Carillon Park Nature Preserve and only two miles away from St. Pete-Clearwater International Airport.
The Karol Hotel epitomizes a new era in the age of travel, blending the timeless surroundings of Feather Sound with a new hotel experience that celebrates the happenstance of life.  With its stylish lobby restaurant, a lively rooftop bar overlooking the waters of Tampa Bay, a resort style pool and fitness center, and expansive event space, this boutique hotel is a true gem.
Our beautiful chic room had a flat-screen TV, minibar, coffeemaker and Wi-Fi, as well as sitting areas.
Guest can explore the sights of St. Pete-Clearwater and Tampa and and embark on a Florida adventure within minutes from the boutique hotel.
Monday
Courtesy of Visit St. Pete/Clearwater – our essential kits, beach towels, sarong, and famous "World Tour" shirt designed by local artist Chad Mize whose mission is to inspire and uplift.  His vibrant and humors pieces radiate happiness, capturing the optimistic soul of St. Pete.
Dinner at Teak, a restaurant named after a fine tropical hardwood, is the marquee eatery in the elegant building at the end of the St. Pete Pier, the Southeast's largest waterfront playground, which opened in July 2020 following a decade-long development.
Located on the fourth floor of the Pier Point structure, Teak offers elevated casual dining imbued with a Florida flair, lovely views of Tampa Bay and the ever-growing St. Pete skyline.
Tuna Tartare – raw ahi tuna, cashews, tostones, guacamole, creme fraiche, radish.
Scallops – teak spiced seared scallops, bacon jam, succotash of edamame, corn, pimentos, red onion.
Elit Spritz – Stoli Elite, passionfruit puree, lemon juice, club soda, orange.
It was an amazing dining experience that you must try when in St.Pete/Clearwater!
Directly above Teak on the rooftop, just a couple steps up, guest can kick back with drinks at Pier Teaki, a modern take on the classic tiki bar.
This new hot spot has the same local ownership as the nearby Birchwood, one of Beach Drive's favorites and home to The Canopy, St. Pete's premier rooftop lounge.
If you'd like a more intimate experience you can rent a tiki hut.  We enjoyed ours!
Jungle Bird – Pilar Blonde Rum, Pineapple Juice, Galliano L' aperitivo.
Teaki Mug Souvenirs
Miami Vice – Swirled Daiquiri & Pina Colada.
Stop by Pier Teaki for delicious drinks and stunning views at the top of the St. Pete Pier, it is something you definitely do not want to miss!
Tuesday
Lunch at Bodega on Central.
The quest for Tampa Bay's best Cuban sandwich MUST include a stop at Bodega in downtown St. Pete.  This Latin food walk-up is a local favorite on Central Ave and doesn't disappoint!  Yahoo Food even recognized Bodega on their list of "The 20 Best Cubano Sandwiches in America."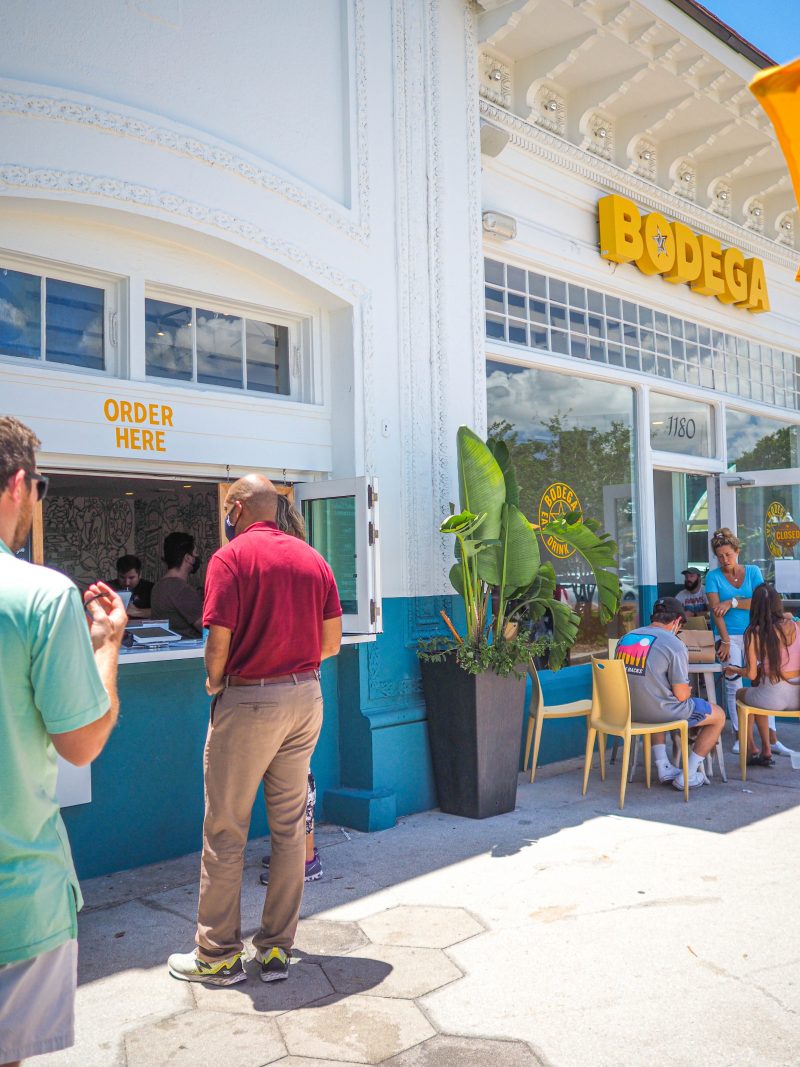 Inspired by the islands of Latin America and with love for the freshest ingredients, Chef George creates food people love.
Renowned for the Cuban sandwich, a relaxed ambience, and the fresh juice bar, the restaurant is a local favorite on both sides of Tampa Bay.  With vegetarian, and vegan options, there's something for everyone at Bodega.
We ordered the two most popular dishes along with fresh made juices and everything so delicious, it did not disappoint at all!
Cuban Sandwich – lechon, ham, swiss, pickles, mayo, mojo, cuban bread.
Lechon Plato – lechon, grilled onions, rice, beans, maduros.
Juices
Kaylie Sunshine – Pineapple, Orange, Carrot, Lime, Turmeric, Ginger.
Pina Feliz – Pineapple, Green Apple, lemon, Spinach, Coconut Water.
Visit to The Dalí Museum, located in the heart of picturesque downtown St. Pete.
The Dalí Museum, is home to an unparalleled collection of over 2,400 Salvador Dalí works, including 96 oil paintings, with an additional 200 watercolors and drawings, as well as more than 2,100 prints, photographs, posters, textiles, sculptures and objects d'art.
Download The Dalí Museum app to view Dalí's paintings in AR (Augmented Reality) and bring headphones to experience the audio tours of their permanent collection, special exhibits and building.
The Dalí is recognized internationally by the Michelin Guide with a three-star rating; has
been deemed "one of the top buildings to see in your lifetime" by AOL Travel News; and named one of the ten most interesting museums in the world by Architectural Digest.
After looking at Dalí's masterful paintings with our phones to watch it in AR, we visited the Van Gogh Alive Experience and were blown away with the exhibit.
The museum did a great job at being interactive and entertaining.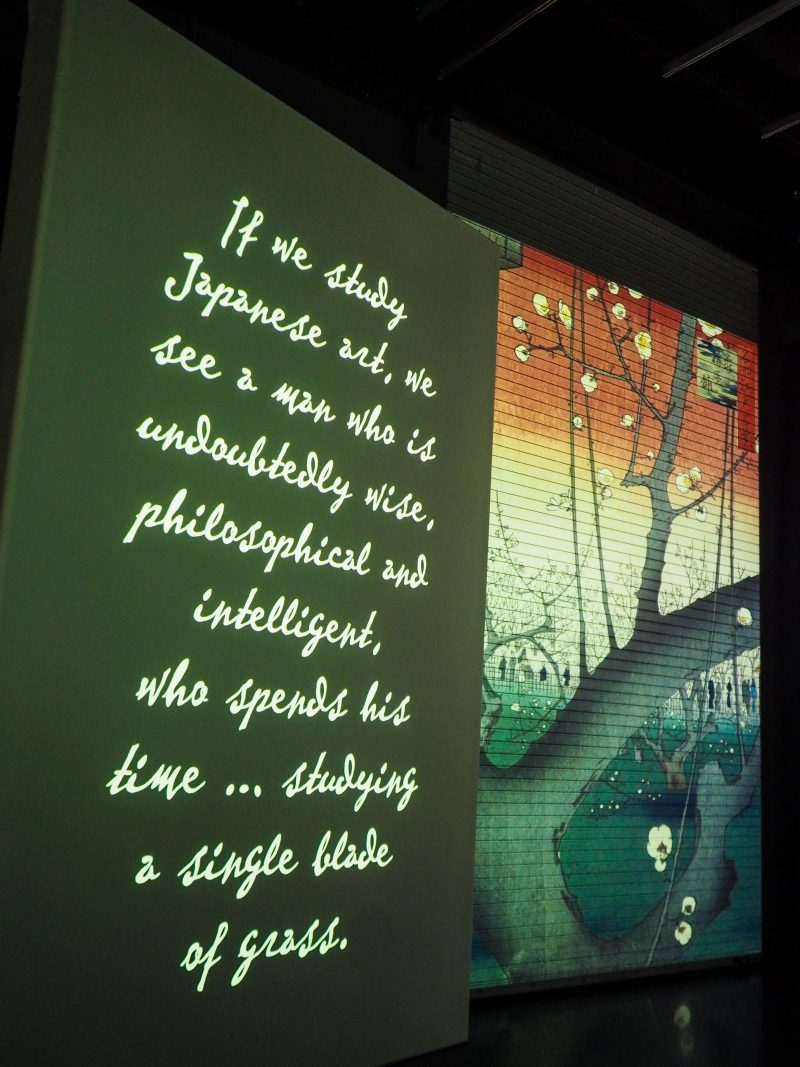 To conclude our trip, we had dinner at IL Ritorno, located down the road from the Dalí Museum.
IL Ritorno creates modern Italian dishes for the discerning palate, introducing new and interesting flavor combinations that add elegance to a traditionally rustic cuisine.
IL Ritorno is a local staple in St. Pete.  
Housemade Rosemary Foccacia Bread
Short Rib Mezzaluna – truffle fonduta, concentrated tomatoes, piave, garlic chives.
Maine Lobster Gargenelli – squid ink, fennel, lobster butter, tarragon dust, bottarga.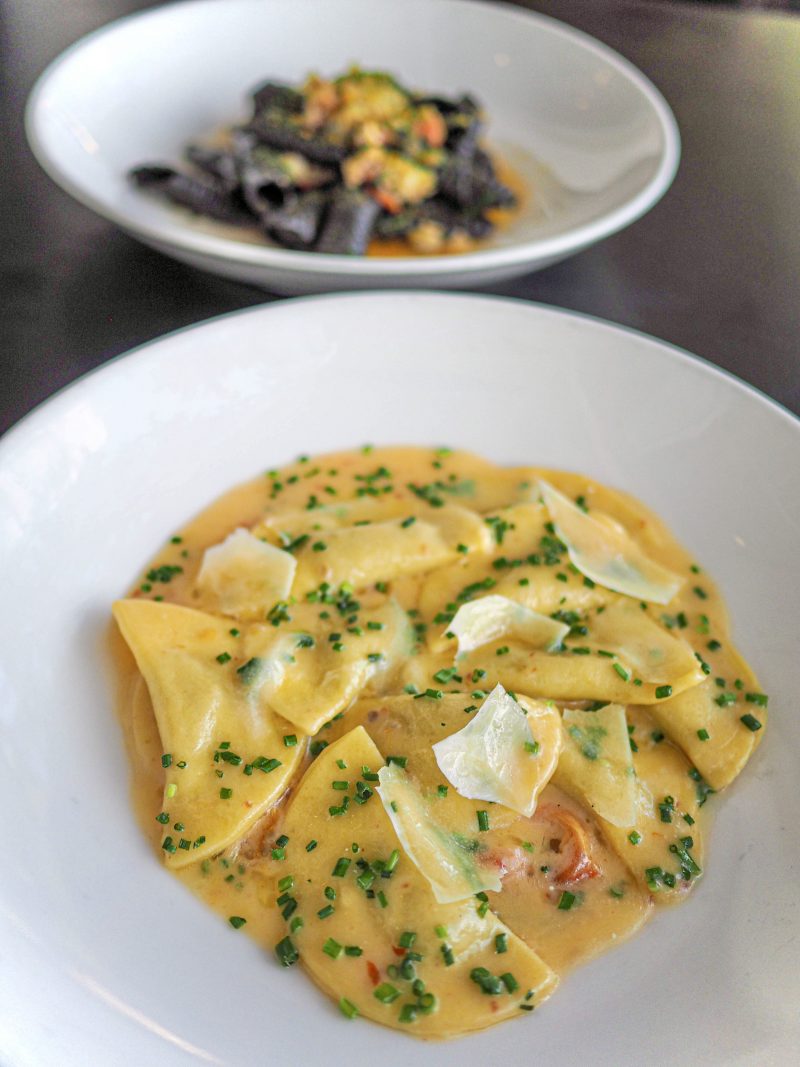 Thank you Hayworth PR, Visit St. Pete/Clearwater, TradeWinds Island Resorts, RumFish, The Karol Hotel, Teak, Pier Teaki, The Dali Museum, Bodega, and IL Ritorno for generously hosting us for a couple days of fun in the sun, fabulous food, and exhilarating activities!
Be sure to check out these spots the next time you are in St. Pete/Clearwater!