After a first and successful Curated Experiences weekend in February, Curated Experiences returned to The Ritz-Carlton and JW Marriott Orlando, Grande Lakes on April 23-25, 2021.
In one perfectly planned all-inclusive weekend, guests at Grande Lakes Orlando enjoyed the ultimate mix of relaxation and inspiration, along with master classes, guided workshops, immersive demonstrations and more led by an array of award-winning chefs, winemakers, jewelers, artists, athletes and wellness experts.
Two-time James Beard Award-Winning Chef Melissa Kelly of Primo at JW Marriott led the Italian Cooking Demonstration and headline the Saturday evening Wine Pairing Dinner along with Chef John Tesar of Knife and Spoon and special guest local Orlando restauranteur Chef Kathleen Blake (The Rusty Spoon).
Photos from Curated Experiences event below:
WHEELS, WATCHES, WHISKEY & WINE RECEPTION
A casual Friday kickoff welcomed guests to Wheels, Watches, Whiskey & Wine.  Guests indulged in a Taste of Grande Lakes featuring an array of small plates from the resort's on-site award-winning restaurants with special guest celebrity chefs Melissa Kelly and Kathleen Blake.  Makers invited guests to amble among the wine and whiskey carts to taste and learn.  Exotic Cars were displayed to fire the imagination and fuel the conversation, and fine jewelry makers will display their exquisite creations.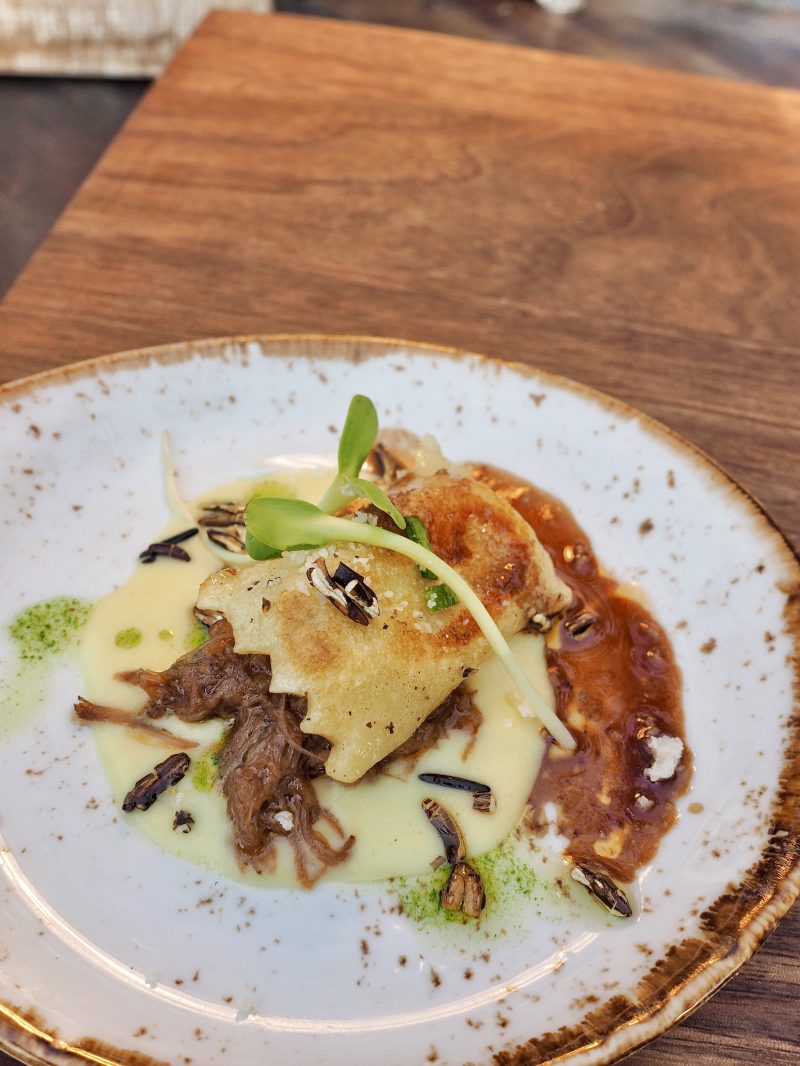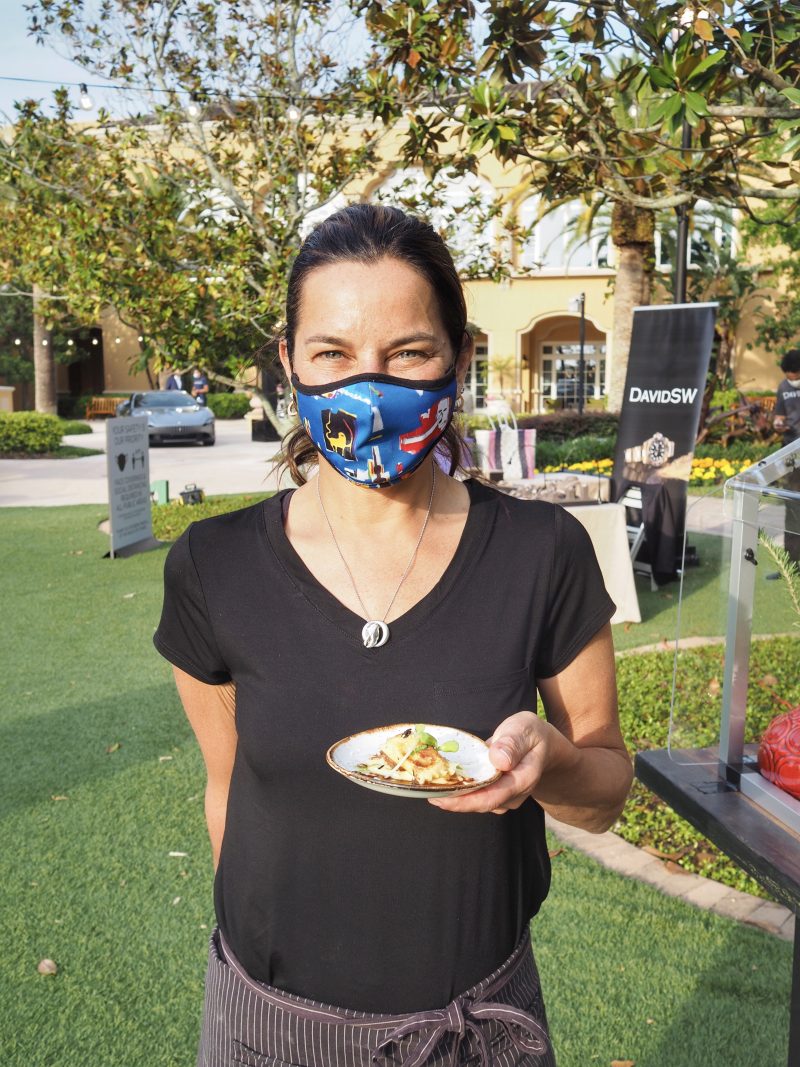 EXOTIC CARS DISPLAY
A display of both vintage and contemporary vehicles including modern exotics, vintage luxury brands and other rare and unique examples.  Names like Ferrari, Lamborghini, Rolls-Royce, Bentley, Aston Martin, Porsche and others were on display.  Representatives, owners and others who work in the automotive field were onsite to educate guests on the history and performance of each vehicle.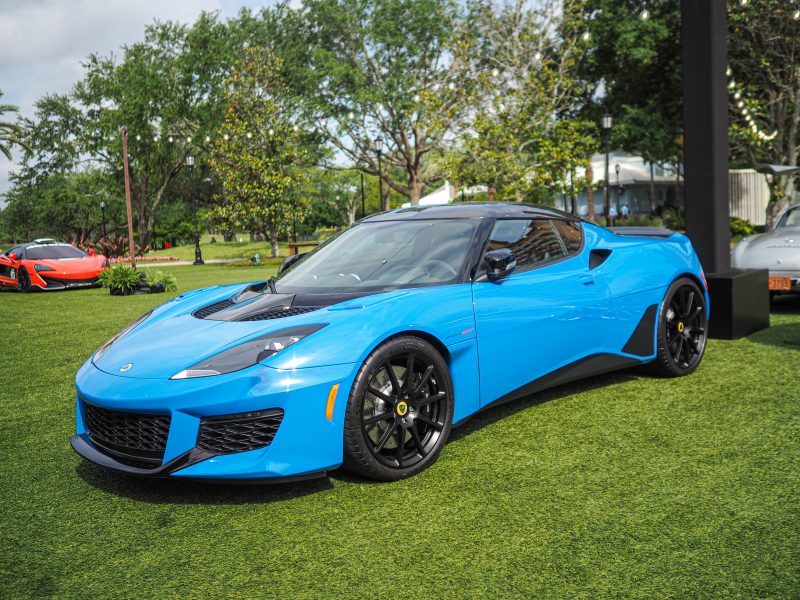 YOGA & MIMOSA/WINE BAR
Morning yoga session to start the day followed by a complimentary glass of mimosa or wine.
MEET THE WATCHMAKERS
A boutique display of 30-50 vintage and contemporary timepieces were on display and presented by experts in the field who introduced these interesting timepieces in a fun and educational manor allowing for those who may not be watch collectors to appreciate the craftsmanship and elegance of each piece.  Included in the display were some rare and unique timepieces many collectors may have not seen before.
ART OF PASTRY
Perhaps more than any other culinary genre, pastry requires the perfect combination of technical skill and creative artistry.  Every day, Grande Lakes Orlando's pastry team creates edible works of art from scratch to serve all over the resort.  Pastry pros must master flaky croissants, airy soufflés and an array of breads – along with tempering chocolate, cooking cream and pairing fruits, spices and other essences to add memorable flavor notes to their creations. Guest enjoyed a glimpse into this fascinating world that goes way beyond butter.
BRUNCH MIXOLOGY
Gone are the days when simply adding orange juice to a drink made it brunch-worthy.  From aromatics to ABV, master mixologists consider several elements when crafting the perfect libation to pair with a relaxed daytime meal.  Guest learned from bar chef Brenda Mulero methods for mixing the best Bloody Mary and the ultimate brunch margarita, including ratios, technique and garnish preparation.
FLY CASTING DEMONSTRATION
Captain Mark Benson and a representative from G. Loomis led the G. Loomis Fly Fishing Experience at the resort's casting pond, where guest casted dry and wet flies and learn all about essential gear.  Mark Benson, a native of Central Florida, caught his first fish at the age of four, and he's been hooked on the sport ever since.  It is Captain Mark's job to transport guests away from the luxurious setting of the resort and let them experience genuine nature.
DRY AGING: PERFUME AND PROCESS WITH JOHN TESAR
Guest took an in depth look at the John Tesar signature dry aging method that has made Knife & Spoon so successful and taste the difference.  Chef John Tesar was called "the single most talented cook I ever worked with" by Anthony Bourdain.  He has garnered praise from Food & Wine and The New York Times, has appeared on The Today Show and The Early Show, and is a two-time contestant on Bravo's "Top Chef."
ITALIAN COOKING DEMONSTRATION
Guest were taught how to prepare contemporary, fine Italian cuisine inspired by the original Primo, a world-class restaurant in a 19th century Victorian house in coastal Maine.  With a "homegrown" concept, Primo at JW Marriott Orlando emphasizes using the freshest local ingredients to create imaginative and dazzling recipes.  Primo chefs led a fun, tasty, and educational class on the art of pasta and pizza-making.
CAVIAR & PEARLS FROM THE SEA
Joined by Michael Passmore, founder of Passmore Ranch, an ever-growing 86 acre ranch nestled in the rolling grasslands of Sloughhouse, California, shadowed by the Sierra mountain range.  Passmore Ranch is known for its sustainably raised and sourced fish, and perhaps more so, for the making of some of the world's finest small batch caviar for his chefs.  Passmore Ranch fish have received "Best Choice" rating from The Monterey Bay Aquarium's Seafood Watch program, its highest ranking possible for sustainable practices and positive environmental impact.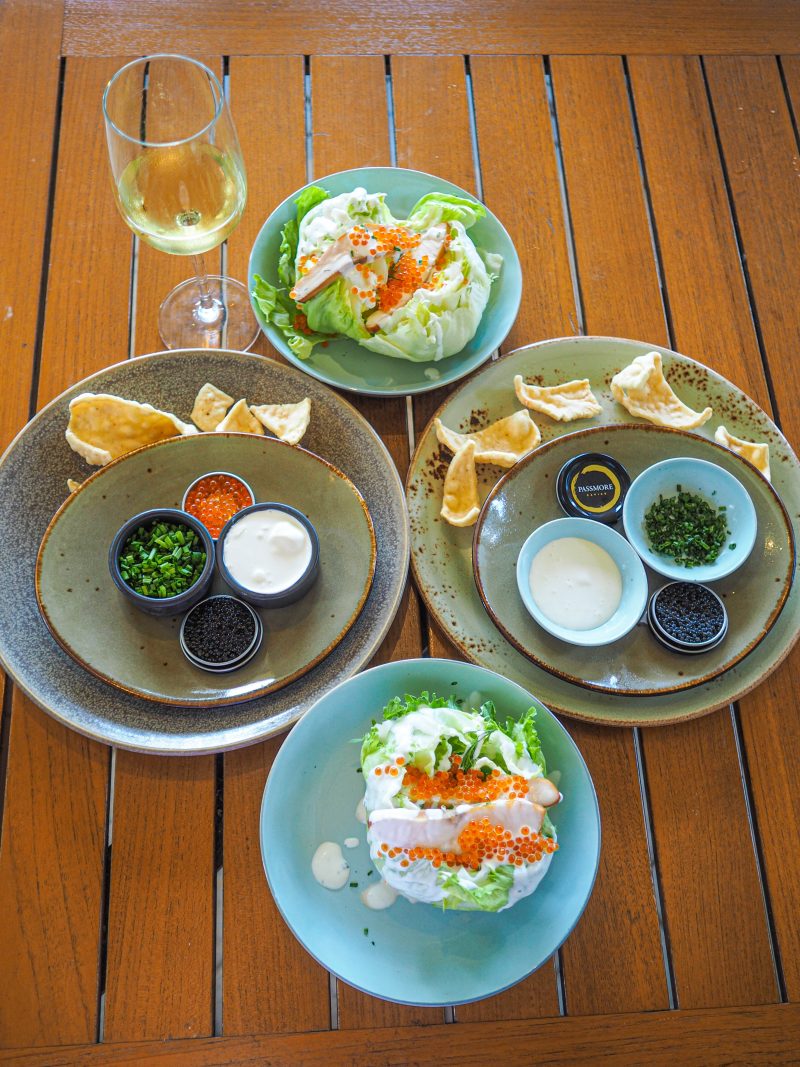 THE FLAVORS OF WHISPER CREEK FARM
Guest enjoyed a truly unique farm-to-fork experience, handpick ingredients and watch them transform into an unforgettable meal.  Guest learned about the art of farming through guided tours and interactive cooking lessons from the JW Culinary Team.  Whisper Creek Farm is a 7,000-square-foot fruit and vegetable garden with an adjoining 11,000-square-foot outdoor event space, barn, apiary and chicken coop.  Products produced on the farm are featured in restaurant dishes, beverages, and even spa treatments at the resort.
THE ART OF CHOCOLATE
The Art of Chocolate with World Champion Ice Carver/Chocolate Sculptor Victor Dagatan.  Chef Victor Dagatan's ice carving skills have brought him accolades from around the world including 2014 Silver Medalist in the Cultural Winter Olympics in Sochi, Russia.  He is also tasked on the resort with creating large chocolate showpieces, fruit and vegetable carvings, and crafting anything out of edible sugar.
ART OF WINE TASTING | FROM A JUDGE'S PERSPECTIVE

From the world's first-ever White Zinfandel to some of the most-sought after vineyards in Napa to a portfolio of more than 50 global wine and spirits brands, the Trinchero Family Estates of today is an enduring symbol of the American Dream.  Guest learned the basics and nuances of wine tasting, how to judge the best wine, and enjoyed 6 comfort varietals familiar to all guests of different aptitudes, for wine novice or connoisseurs alike.
WHISKEY TASTING
A Maker's Hour hosted by Maker's Mark® Florida Diplomat DeNiro Fisher.  DeNiro led guest through a bourbon journey where they learned about the history and time-honored process required to make this iconic bourbon and explored unique expressions and the influence of wood. Included in the 5 whiskies, the Grande Lakes exclusive Maker's Mark® Private Select – Box of Chocolates and limited release from the Maker's Mark® Wood Finishing Series- FAE-01.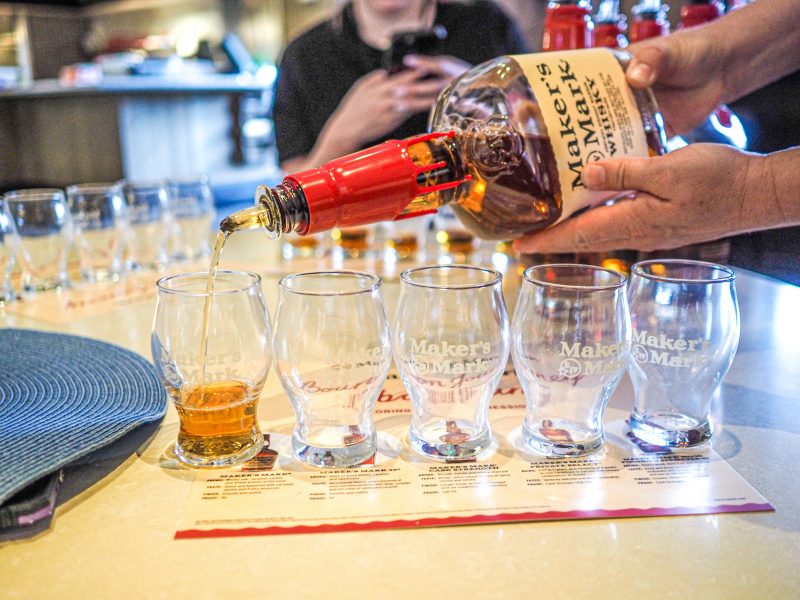 MASTER MIXOLOGY
Guest experienced a truly craft cocktail experience with mixologists Anna McElroy and Alexa Delgado from Knife & Spoon. The cocktail program at Knife & Spoon is quite extensive and not only involves the basic classic cocktails, but also the flavor profiles, pairing with the entrees, visual presentation, aroma, the way it looks when carried on a tray, and ultimately the presentation to the guest.  Guest learned how to create handcrafted syrups, juices and bitters, hand cut cubes and beverage presentation.
TRANSFORM YOUR LOOK WITH FIVE SUMMER MUST HAVES – Presented by The Mall at Millenia
Marianne Ilunga of The Mall at Millenia's Personal Stylist team taught secrets that can transform your look from day to night, formal to informal, professional to casual, or breezy to WOW!  Marianne shared five can't live without pieces – to enhance any outfit!  This fun and interactive presentation inspired and entertained.

TENNIS AND PICKLE BALL CLINIC
The Ritz-Carlton Golf & Tennis Club offers the year-round opportunity for players of all levels and experience.  They feature three lighted hard courts, drills, clinics, and personal instruction from their USPTA certified tennis professional, Joey Puleri.  Guest received tips on proper grip, swing and stance and enjoy a game of Pickle Ball.
CELEBRITY CHEF DINNER WITH WINE PAIRING DINNER AND DUELING PIANOS
Grande Lakes Orlando is home to an extensive agricultural operation, Whisper Creek Farm. This 7,000-square-foot fruit and vegetable garden also features local chickens and an apiary to create a truly authentic farm-to-fork experience. This culinary highlight was a sit-down dinner with farm-fresh ingredients featuring menu items by Chef Melissa Kelly, Chef John Tesar and guest Chef Kathleen Blake along with a wine pairing with Trinchero Wines and enjoyed entertainment by Dueling Pianos, an all request piano entertainment extravaganza with all your sing-a-long favorites from the 1960s to the current chart toppers. It's a party with 2 pianos, and the audience members are the D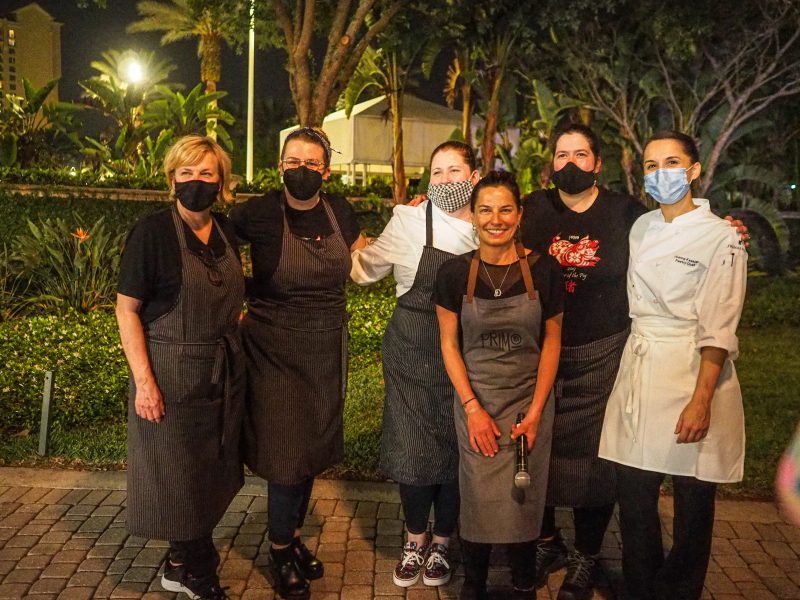 KNIFE & SPOON ROSÉ CHAMPAGNE BRUNCH
Voted #1 2020 Best New Restaurant in Orlando (Orlando Weekly) and one of the Top 3 2020 Best New Restaurants in the U.S. (USA Today 10 Best), Knife & Spoon features New American steak and seafood conceived and led by award-winning chef, John Tesar.  Guest enjoyed a spread of fresh fruits, desserts, pastries, fresh breads, an omelet bar and a steak carving station.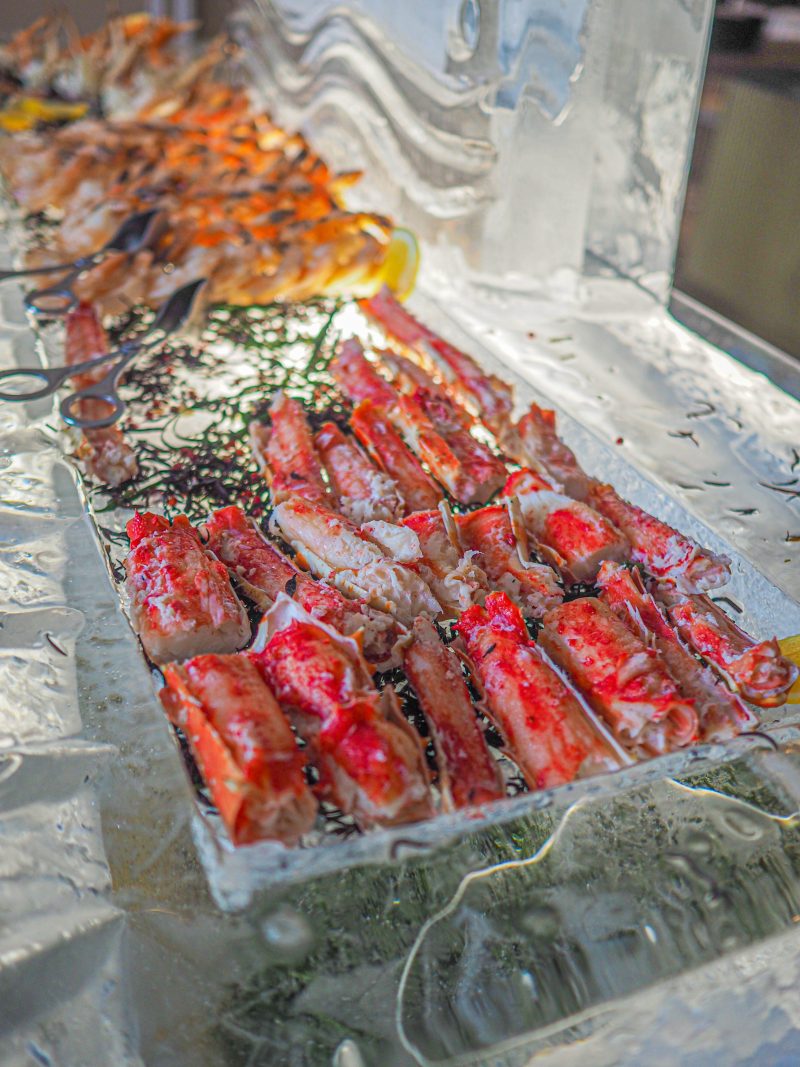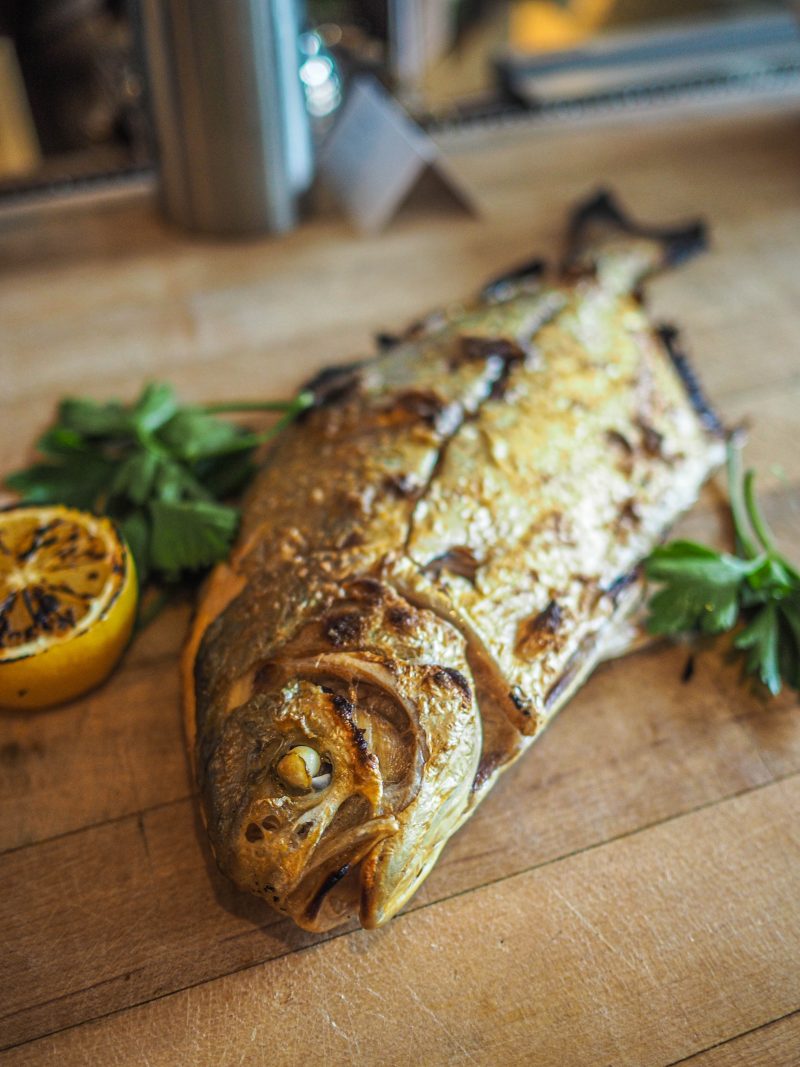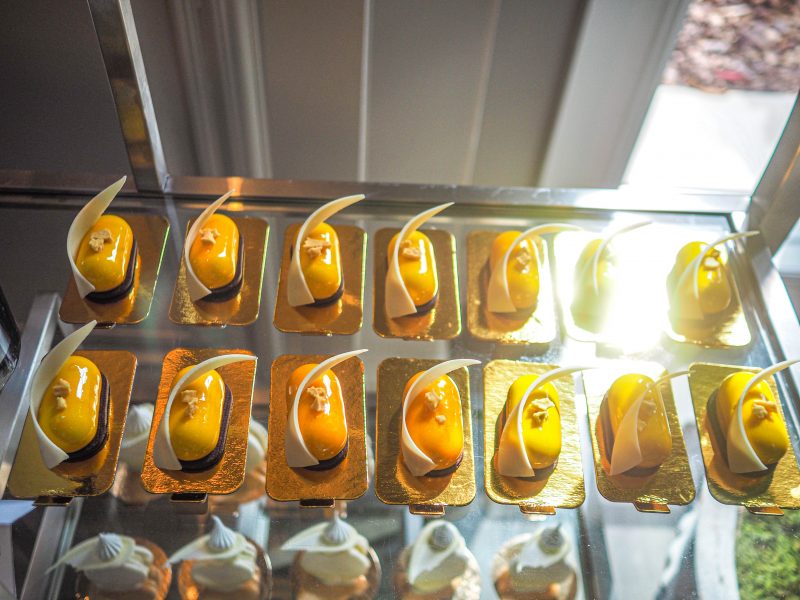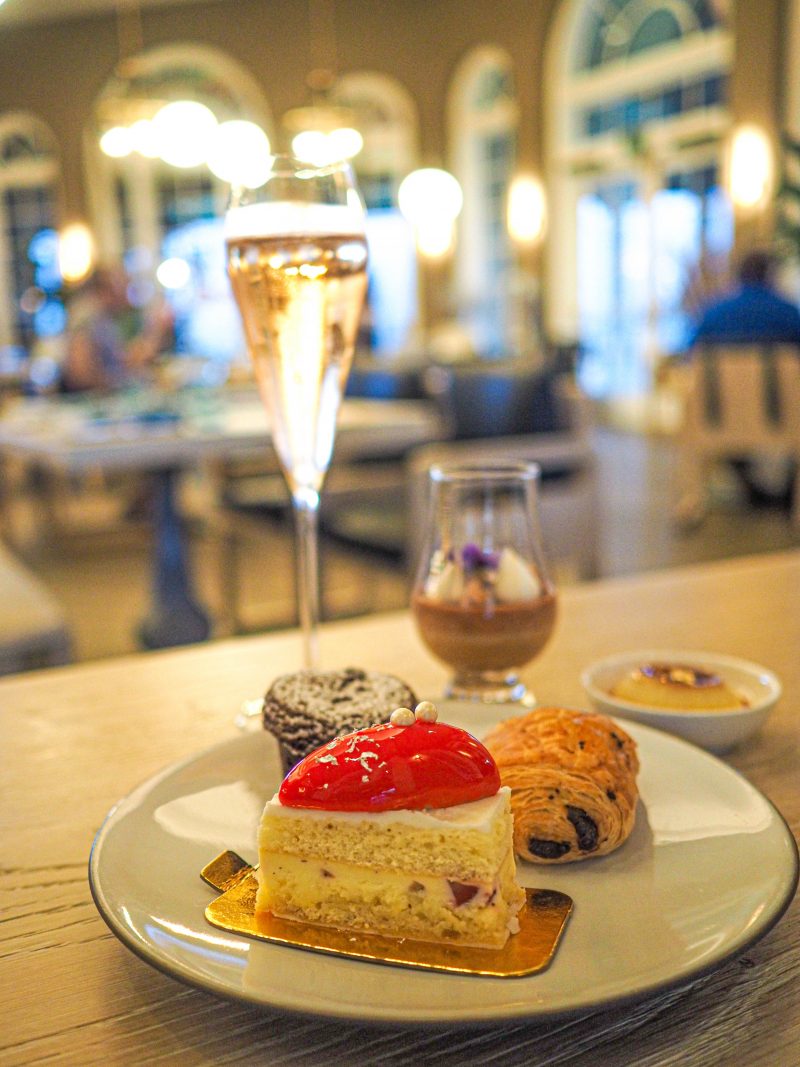 FALCONRY SCHOOL
The pursuit of wild game in its natural habitat, using a trained bird of prey is one of theworld's oldest traditions, and a closer look at this intriguing ancient practice has now cometo Grande Lakes Orlando for our guests to experience. With our resort situated on over 500 acres of the most enchanting natural surroundings found in Florida, the opportunity to participate in a Falconry class is an exciting addition to our ecological and outdoor activities. Following a short introduction about Falconry, participants are taken to the field for actual interaction with the bird.
Thank you Grande Lakes Orlando for generously hosting us and for the impeccable service all weekend from all of the team members involved. The resort did a phenomenal job planning all the exciting activities for attendees and making us feel incredibly special throughout our stay.  We are looking forward to attending the next Curated Experiences staycation weekend in the fall!
For more information, visit: grandelakes.com