The owners of Light On The Sugar, a local bakery known for their instagrammable cream puffs, macarons, cakes and coffee, have officially announced that they will be opening a sister concept, Sugar Dough Bakehouse, this summer. The new concept will specialize in made-from-scratch, Asian-inspired French pastries along with house-brewed coffee and teas, and is expected to open some time after the fourth of July.
With the help of brothers Jimmy and Johnny Tung, Yixi and Wen will be bringing Sugar Dough to Audubon Park. The 1000 square-foot bake shop will be located in the space formerly occupied by Blue Bird Bake Shop at 3122 Corrine Drive next to Kelly's Homemade Ice Cream across from East End Market. Located right next door to Foreigner, a highly-anticipated pop-up-turned-brick-and-mortar chef's tasting concept.
Sugar Dough, founded by husband-and-wife team Yixi Qiu and Wen Pan, is meant to complement their first concept, Light on the Sugar, by offering more fresh-baked breads versus desserts. The concept will offer Japanese milk bread, savory and cream-filled croissants, danishes, cookies, Portuguese egg tarts, and le flan, a French-style custard made from sous vide egg.  The bake shop will also offer cruffins (croissant muffins), and both sweet and savory cruffles, a hybrid between a croissant and a waffle.  Flavors will include sesame, ube s'more, and white chocolate oreo, and creations will rotate seasonally. To wash it all down, Sugar Dough will also offer fresh fruit tea and coffee brewed in-house daily from locally-sourced roasted beans.
"We would make trips to New York just to get these Asian-style breads and pastries. We wanted to bring that experience back home with us to Orlando… open a place that offered delicious baked goods made-from-scratch that same morning. We love to eat and consider ourselves foodies so we're very excited to be part of the growing local food community," said co-founder Yixi Qiui.
Both originally from China, Yixi and Wen became high school sweethearts when they first met in St. Augustine in 2006. Both shared a passion for baking, a skill that was self-taught.  The couple moved to Orlando, and worked in the restaurant industry for several years. Wen would often times bring home-made baked goods to share with coworkers.  This hobby eventually evolved into a small business, with Light On The Sugar opening in September of 2019.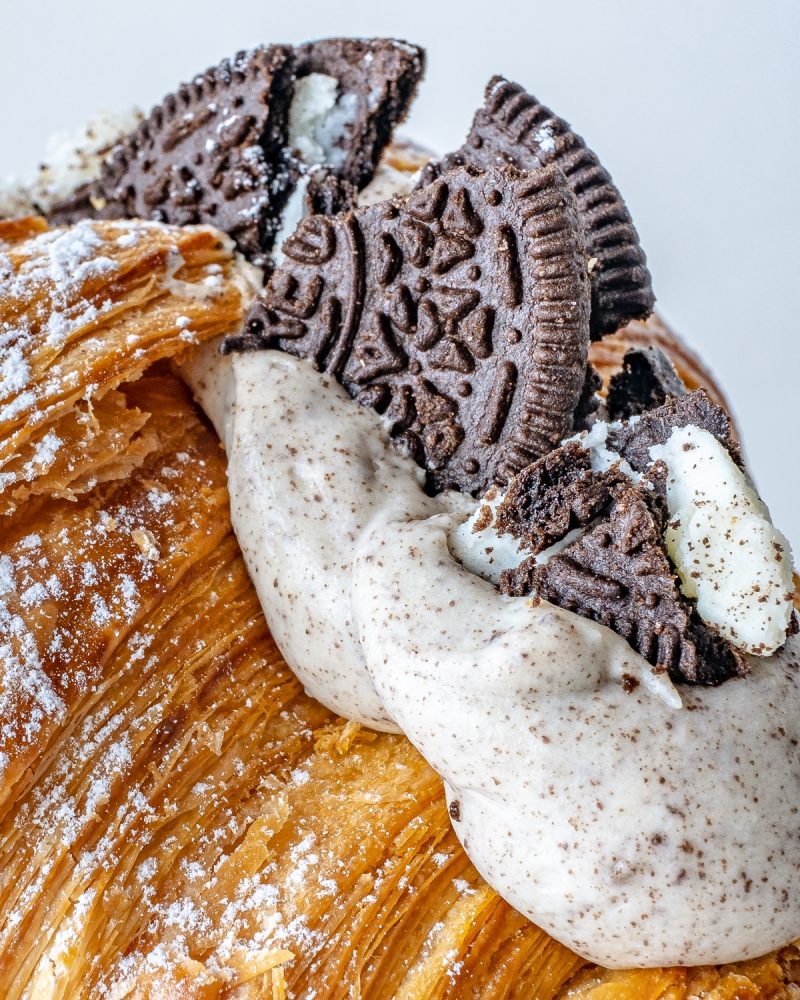 Light On The Sugar opened its doors on Aloma Avenue in Winter Park just a few months before the Covid-19 pandemic. The 900-square-foot bakery and coffee shop gained a cult-like following after a viral TikTok video, and the brand's Instagram account quickly amassed over 10,000 followers. Light On The Sugar became known as an Instagrammer's dream with it's unique, highly-photogenic treats, and themed, seasonal creations like their Pokemon character macarons, and festive, matcha-flavored Grinch cream puffs. Although less sweet than their Western counterparts, the concept's Asian-inspired pastries taste just as good as they look.  Items like the light, airy cream puffs, and delicate crepe cakes are all carefully prepared in-house daily with high quality ingredients.
Despite closing for six weeks during the peak of the pandemic, Light On The Sugar has managed to thrive, and the idea of opening a sister concept came on the heels of its success.
"We've been fortunate enough to have the opportunity to turn our passion into a living. We couldn't be more grateful, and are very eager to share our new creations with the Orlando community," said Yixi.
Sugar Dough will offer delivery through UberEats and Doordash along with catering for special events.
Follow @sugardoughbakehouse on Instagram for updates on opening!