We were invited to a media preview of the newest epic gourmet journey in town called Bonnet Creek Epicurious, a curated progressive dining experience that tantalizes your curiosity and taste buds. During our preview dinner we enjoyed diverse culinary specialties from the highly acclaimed restaurants of Waldorf Astoria Orlando and Signia by Hilton Orlando Bonnet Creek all in one magical evening.
From exceptional wine tastings, innovative food pairings, customized mixology session and decadent Bar du Chocolat sweet treats, Bonnet Creek Epicurious is an indulgence for the senses and an adventure for the palette.  The four-hour epicurean excursion is led by a knowledgeable culinary guide and includes seven stops throughout the resort complex.
This elevated culinary experience for the uninhibited food and beverage lover is available on Fridays and Saturdays, September 24 – November 20, 2021 at 5:30pm and 6:30pm for $235 per person, plus tax and gratuity.
To book your reservation, email BonnetCreekEpicurious@hilton.com or call 407-597-3712.  Seating is limited, reservations required.
Here are photos from the Bonnet Creek Epicurious media preview:
Sip, Swirl & Savor
Villa Sandi Prosecco Rose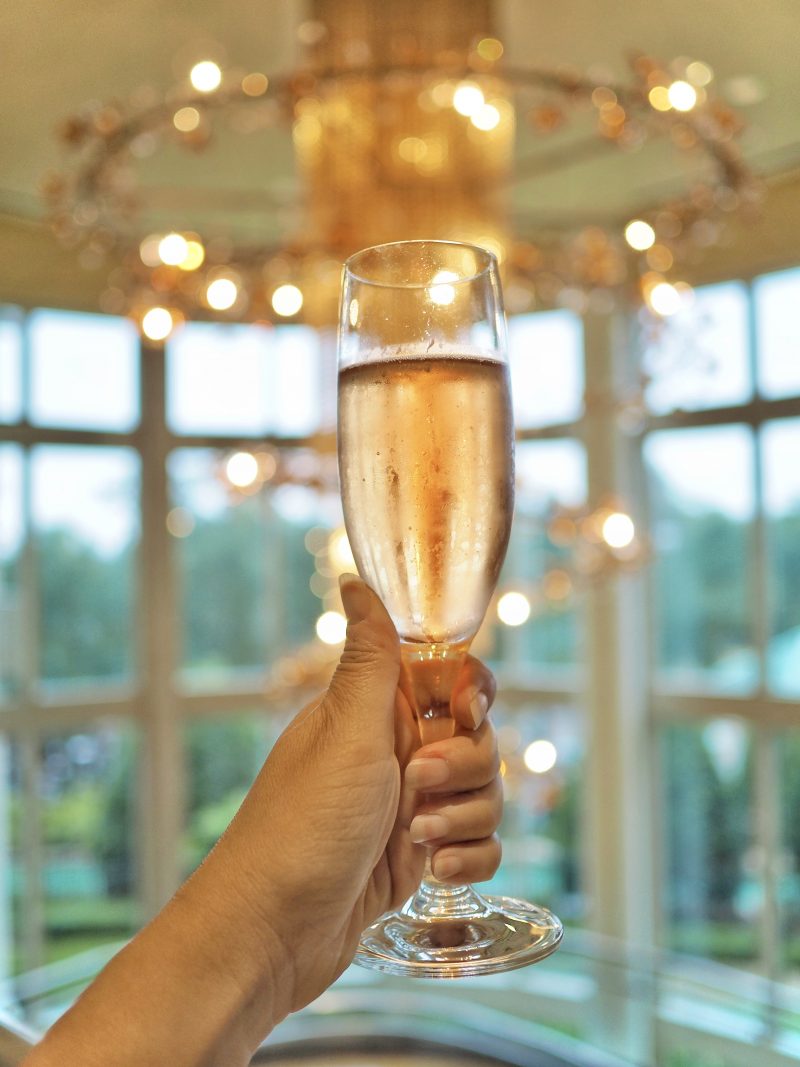 La Luce
Speck Wrapped Figs
 Gorgonzola, Arugula, Aged Balsamic, Crostini
Gnocci Verde
Ricotta, Spinach, Wild Mushroom, Truffle Oil
Movia Pinot Grigio, Slovenia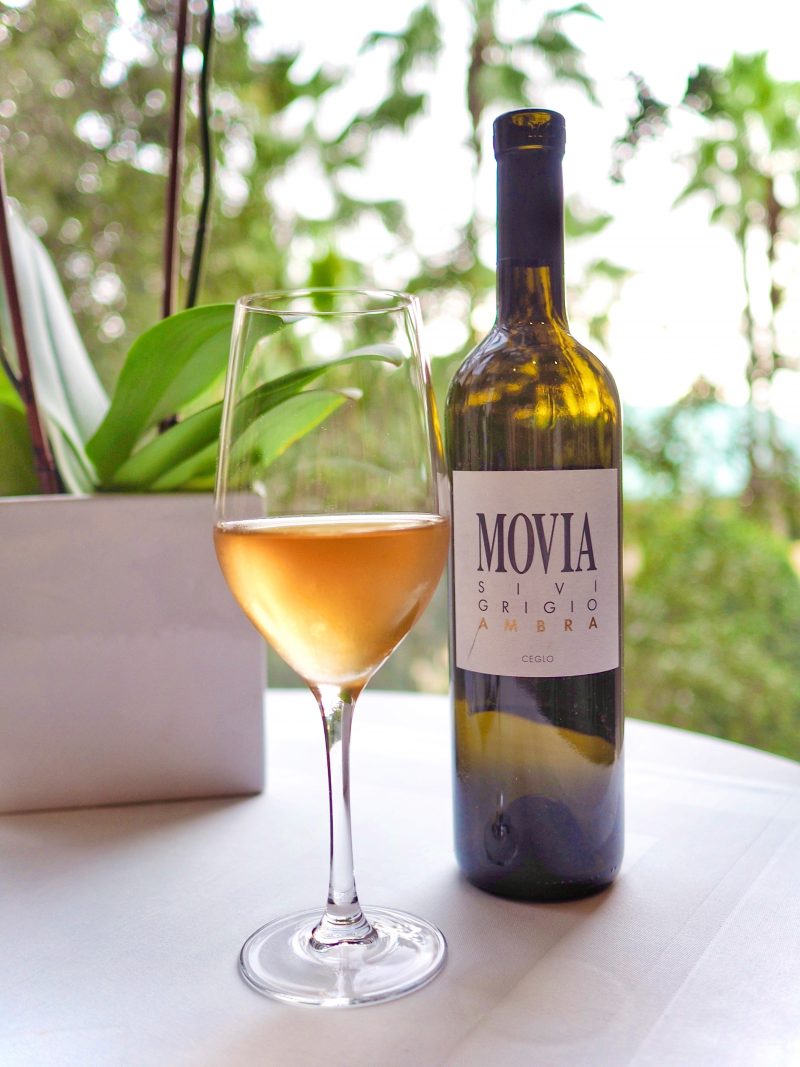 Zeta Asia
Spider Roll
Crispy Soft-Shell Crab, Avocado, Cucumber, Masago
Steamed Bao Bun with Peking Duck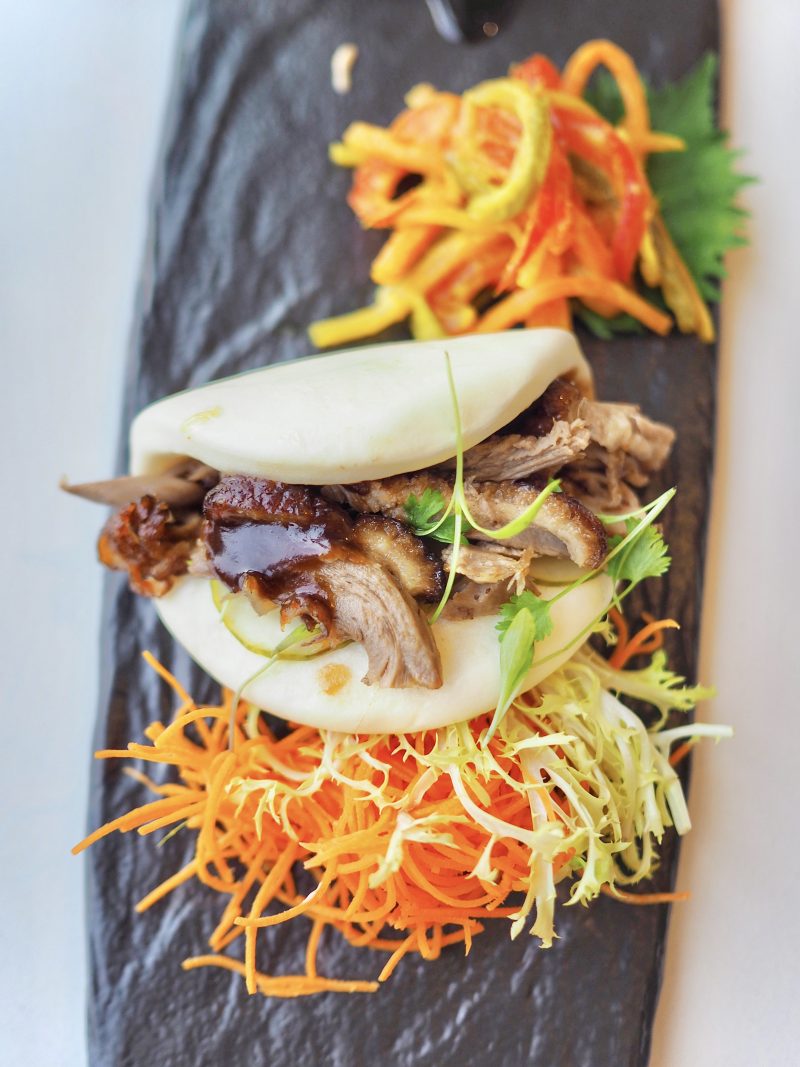 Roasted Duck, Plum Sauce
Achar, Pickled Vegetable
Green Onions, Cabbage, Jalapeno, Bean Sprout, Carrots
Bravium Chardonnay, Anderson Valley
Vibe Kitchen Food Truck
Anticucho di Pollo – Grilled Free-Range Chicken Thighs, Confit Marble Potatoes, Choclo, Chalaca, Aji Amarillo Crema, Grilled Bread
Causa de Cangrejo – Pressed Potato, Colossal Crab, Salsa Verde, Avocado, Pushed Eggs, Micro Cilantro
Choclo con Queso – Peruvian Corn, Queso Fresco, Ocopa Sauce, Peruvian Peppers, Marble Potatoes
Bonnet Creek Vacay IPA
Peacock Alley Mixology Session
Enjoy a Custom Cocktail with Bourbon, Gin or Vodka
Bull & Bear
Short Rib Wellington

Perigueux Sauce, Fingerling Potatoes, Morel, Swiss Chard Fricassee
Shafer Cabernet, Napa Valley
Ispahan Sable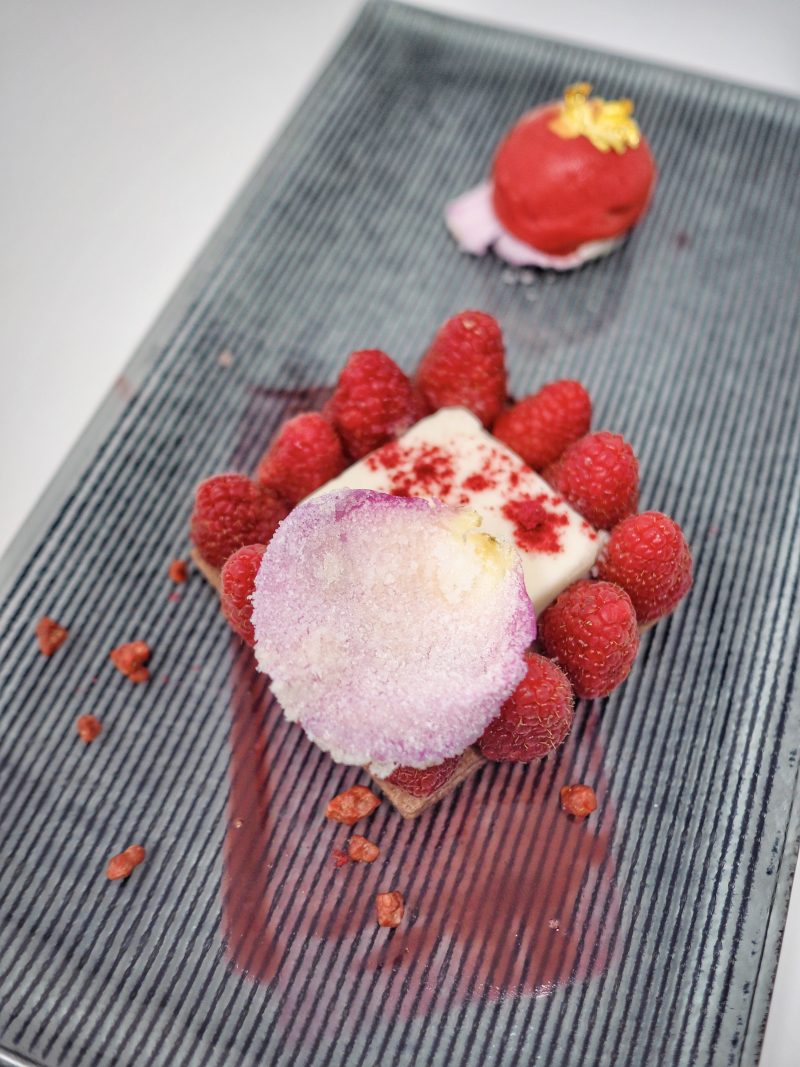 Lychee Mousse, Raspberry Sable, Raspberry Jam, Fresh Raspberries, Berry Marshmallow, Raspberry and Rose Scented Sorbet
Kurtatsch Schiava, Alto Adige
Bar du Chocolat
A Selection of Chocolate Confectioneries
Take the Elevator Home
Guests can turn their epicurean dining experience into a food & wine weekend getaway!  Bonnet Creek Epicurious participants can take the elevator home when they book an overnight staycation at Signia by Hilton Orlando Bonnet Creek.
The staycation package includes a Disney view guest room, waived resort fee, transportation to all four Disney Theme Parks and Disney Springs, and complimentary valet parking for the night of your dinner all for an exclusive rate of $149 per night, plus taxes.
To book your reservation, email BonnetCreekEpicurious@hilton.com or call 407-597-3712. Rooms based on availability.
For more information, visit: hiltonbonnetcreek.com/dining/epicurious