PRESS RELEASE
Orlando's Only Standing Sushi Bar to Open Fall/Winter 2021
 (Orlando, FL):  Orlando is about to get its very first standing sushi bar. EDOBOY, founded by Domu and Tori Tori proprietor Sean "Sonny" Nguyen, will provide a unique Japanese experience featuring an 8-person bar that will offer a selection of nigiri sushi along with a few hand roll options.  The 700 sq-ft concept will be located directly behind the popular Tori Tori pub at 728 N. Thornton Ave in the Mills 50 district.
Like its name suggests, a standing sushi bar is where guests stand at a bar and order sushi directly from the Chef behind the counter.  Sushi originally was eaten standing up during the Edo period, and is still done so at many bars in Japan today. Although rare to see in the States, these "eat and go" concepts can be found scattered throughout Tokyo.  Typically casual, walk-in only, and everything made fresh to order, these havens are a common stop for those that need a quick sushi fix.
"It's a unique way of dining that isn't really done here in the US.  It's fast, and is offered at a good price point with quality fish," says Nguyen.
Guests will walk in, be led to an available spot at the bar, and be greeted with an oshibori, or wet towelette.  Chopsticks (if one opts to use any), soy sauce, and water will be self-serve. Guests will be encouraged to order a few pieces at a time, enjoy those few bites and then order the next round.  An "O-Kaikei" or a simple "check please" will signal the Chef to hand over the bill that guests will take to the cashier to pay.
"By removing the server as a middle man, we can expedite things and give the customer immediate satisfaction. Not having seats keeps things fast and flowing," says Nguyen.
 Although efficient, EDOBOY will not be cutting corners when it comes to the quality of its ingredients.
Alongside classic staples characteristic of any good sushi bar, EDOBOY's menu will feature fish flown in weekly from Japan as well as fish sourced locally based on seasonality.  On morning trips to a direct local supplier, Chefs will have the option to hand-select local Florida fish for that day's menu based on what was brought in from the fisherman's boats.
Japanese fish especially are considered premium due to their cold water climate.  Florida fish that live in cooler waters closer to the bottom of the sea, such as B-liner Snappers, Florida Madai, and Snowy Groupers, however, are great locally-sourced options that also deliver good quality right in our own backyard.
EDOBOY's menu will be led by Chef Tyler Inthavongsa.  With 4 years of professional experience working under the Domu Dynasty, Chef Tyler has climbed the ranks, and has had a hand in opening each of the restaurant group's new concepts.  With the last year spent training in preparation for EDOBOY's opening, Inthavongsa will be fulfilling a lifelong dream by stepping into the role of Lead Sushi Chef when the concept opens its doors for the very first time.
 "The experiences I've gained during my time with Domu Dynasty have taught me the value of patience, and the understanding that opportunities come with it as long as you're persistent. This company has shown me more than I have ever imagined, and I'm truly grateful," says Chef Tyler.
EDOBOY will be an extension of Tori Tori in hopes of creating more foot traffic in the Mills 50 district. The ultimate goal is to make the area a more pedestrian-friendly, walkable destination. The sister concepts are intended to complement each other, providing a key element that the other lacks — EDOBOY supplying the sushi, and Tori Tori delivering the cocktails.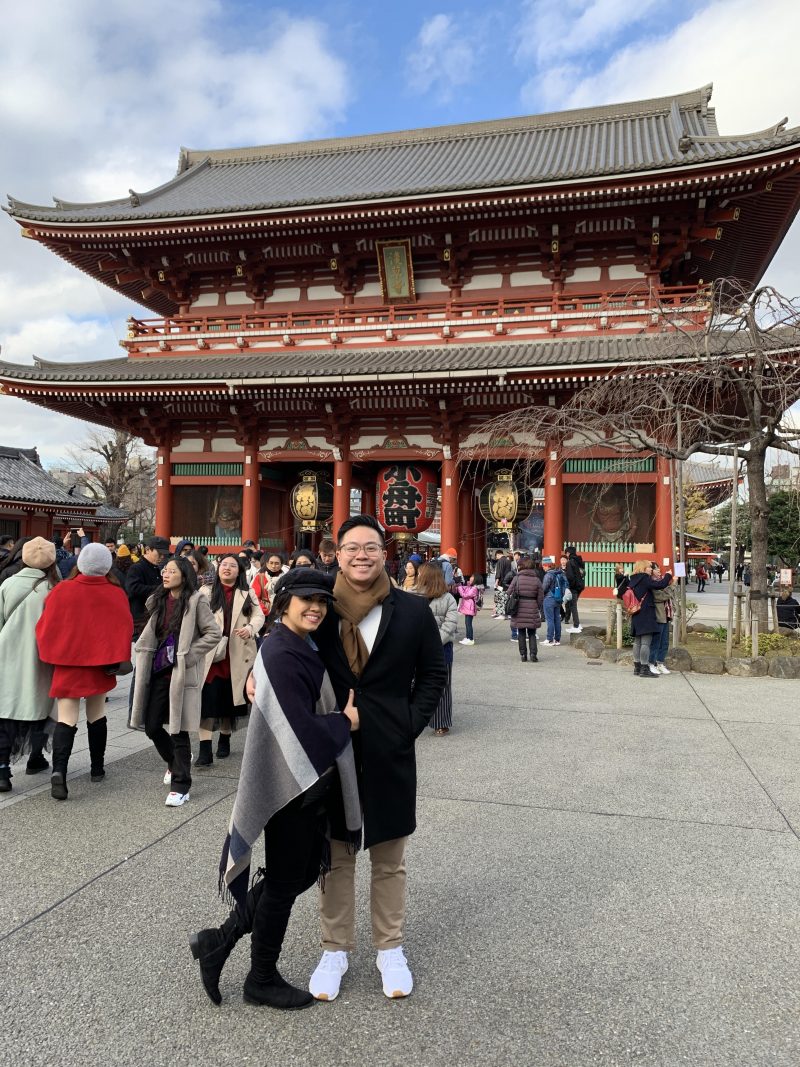 "People have been asking us non-stop about when the handies will make their return since we took them off Tori Tori's menu during the pandemic. This is our answer to fill the void," says Nguyen.
EDOBOY is a personal passion project for Nguyen, which will mark the first in a series of upcoming projects inspired by his travels to Japan.
"When traveling to Tokyo, standing bars were my wife and I's favorite way of enjoying sushi. We are excited to be adding a unique dining experience that is very authentic to the Orlando food scene, and hope that everyone enjoys it as much as my wife and I did," says Nguyen.
With architectural plans in their final stages, EDOBOY is anticipating an official open date in late fall/early winter 2021. Follow @edoboysushi on social media for updates!