The Orlando Cattle Baron's Ball has been a signature event for over 20 years dazzling guests from the Greater Orlando area. This past Saturday, the 22nd annual Cattle Baron's Ball benefiting American Cancer Society at Rosen Shingle Creek brought together cowboys and cowgirls for an evening of western-themed fun to help raise almost $400,000 to fund local and national programs supporting cancer patients, education and life-saving research.
Festivities began at 6pm with a reception that included a robust silent auction, followed by a gourmet dine-around featuring food from many of Central Florida's finest chefs, incredible entertainment, dancing, an exciting live auction and a mission paddle-raise to help fund pediatric cancer research for our littlest cancer warriors.
Every day a family's live is turn upside down as they hear that their child has cancer. Cancer doesn't fight fair at any age, but it is particularly devastating for children. Substantial progress has been made against some types of pediatric cancers, boosting survival for those cancers. However, there are still several types of kids' cancers with low survival rates or no known cure.  With the help through American Cancer Society's Orlando Cattle Baron's Ball, guests can change the odds and fight back together.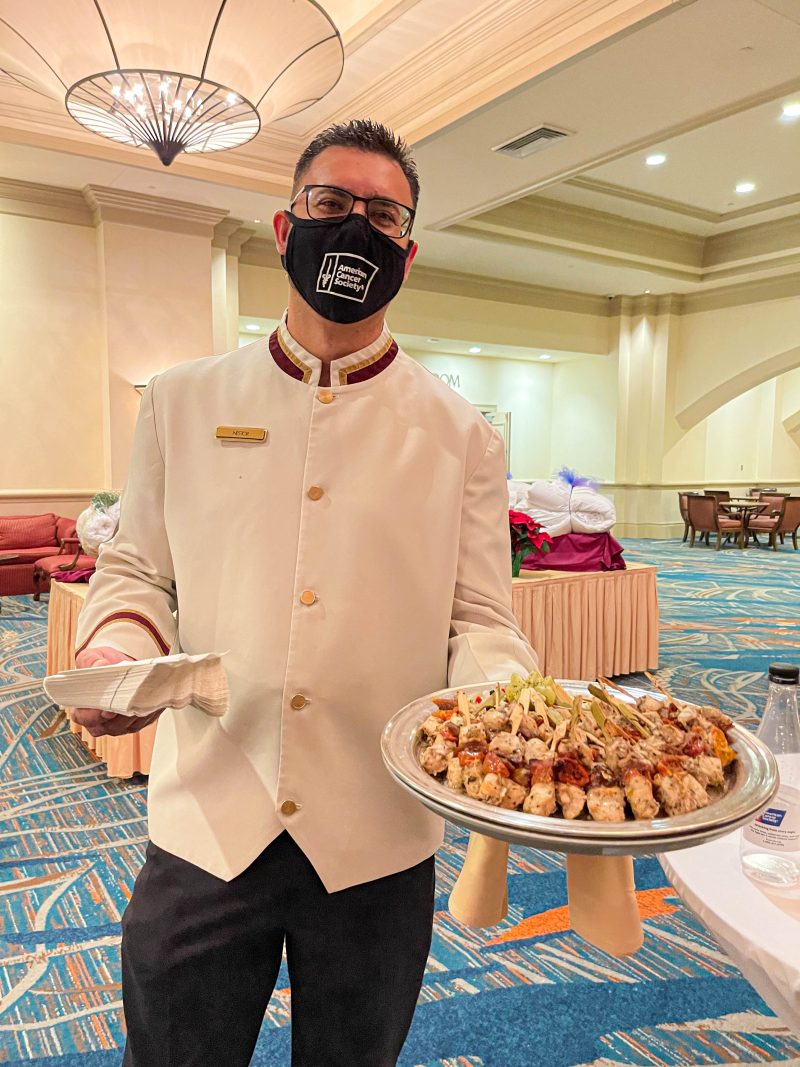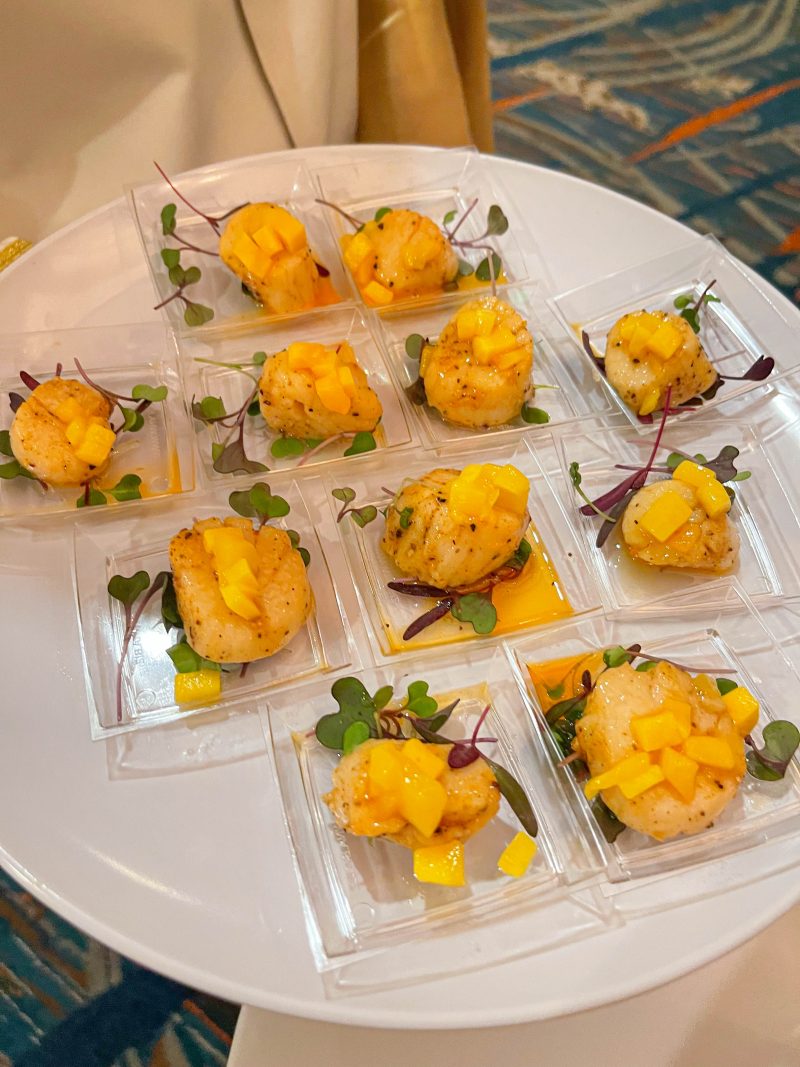 Here are photos of the 2021 Cattle Baron's Ball vendors:
Exploria Food Service – Garlic Knot Pulled Pork Sliders & Red Velvet Coconut Flan Shooter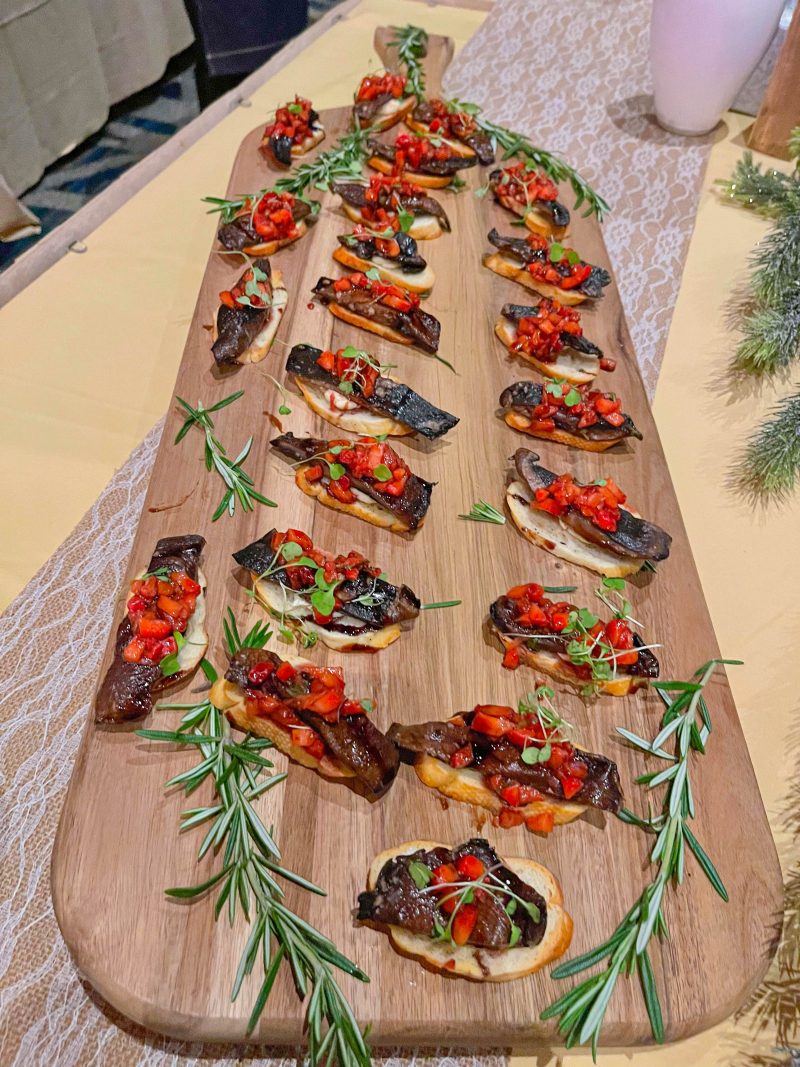 Kings Dining & Entertainment – Balsamic Marinated Portobello Mushroom Crostini & Rosemary Marinated Beef Crostini
Orlando Brewing
Clean Eatz – Chipotle Shrimp Bowl with Sweet Chili Sauce
Rosen Plaza Hotel – 3Nine Ceviche, Cuban Quesadilla
Gordon Food Service – Trail Tacos, S'mores
Jack's Place – Lamb Machaca
Rosen Centre Hotel – Root Beer Braised Oxtail Soft Taco, Harry's Poolside Drunken Jumbo Shrimp, Grilled Flank Montadito, Rosen Centre Sweet Treats
Cala Bella – Grilled Octopus Salad, Citrus Vinaigrette, Classic Bolognese Beef, Ragu Cavatappi Pasta, Pistachio Tarts & Tiramisu, Chef Candice Desserts
A Land Remembered – Pine Island Steakhouse Salad Cups – Point Reyes Blue Cheese Vinaigrette/Cheery Wood Bacon/Pickled Red Onion/Chopped Egg/Sweetie Drop Peppers, Sous-Vide Rib-eye of Beef – Pan Seared Lobster Mashed Potatoes/Cognac Brandied Cream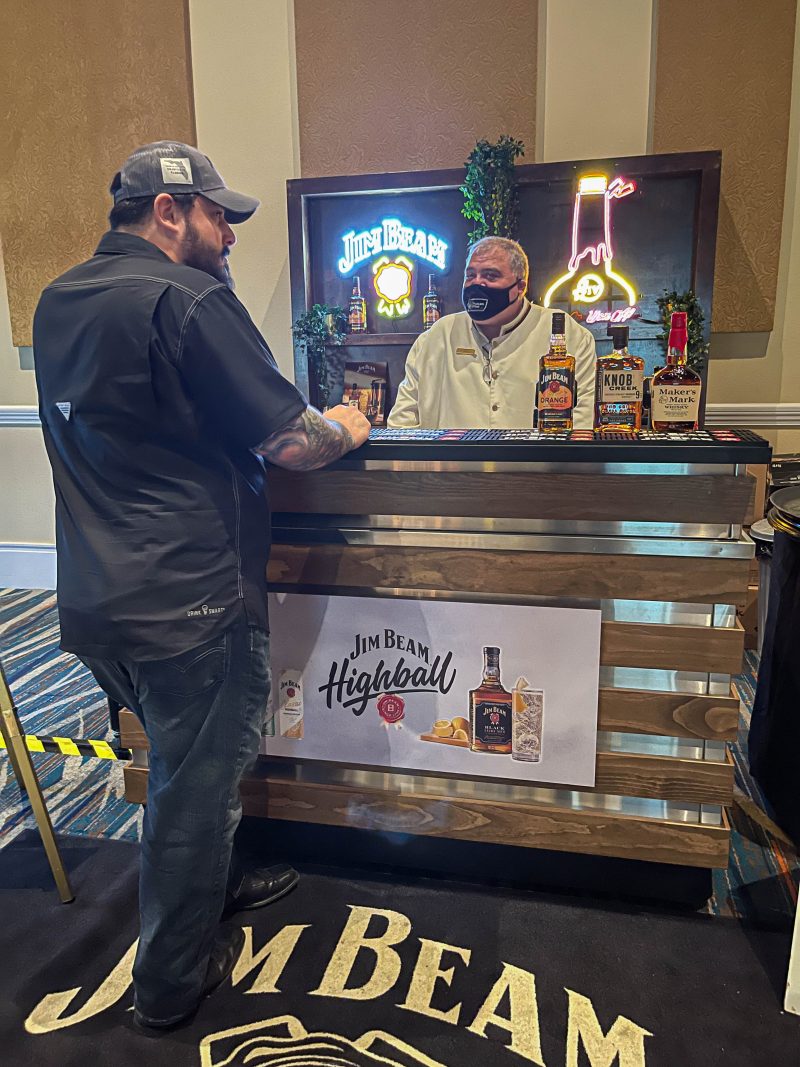 Jim Beam Highball
Hornitos
Capa at Four Seasons – Pulpo – Octopus/Black Bean/Hummus/Cilantro
Vital Flair Catering – Bacon Wrapped Chicken on a Stick, Smoked Brisket Parfait, Vegetarian Chili
Crooked Can Brewing Company
ACF Central Florida Chapter – Meatball Sliders Served with Cole Slaw
Sysco Food Service – Hawaiian Octopus Poke – Red Seaweed/Cucumber/Onion/Shoyu/Sesame Oil, Vegan Paow Ceviche – Mango/Red Pepper/Cilantro/Serrano Pepper/Onion/Lime
Noi Caffe by Rico Foods
 Yak Yeti – Dungeness Crab Ravioli in a Malaysian coconut red curry sauce
Florida Nitro – Raspberry Martini with Titos Vodka, Raspberry Sorbet.
For more information, please visit: cattlebaronsballorlando.com