Crema Gourmet Espresso Bar is a quick service gourmet foodie spot with locations across Miami and South Florida. Crema's menu is diverse, with food offerings ranging from all day breakfast to penne pastas, salads, smoothies, sandwiches, juices and more.
We were invited to stop by to enjoy breakfast at Crema, and we were thoroughly impressed with the delightful dishes.
Inside Look: Breakfast at Crema Gourmet Espresso Bar
Iced Vanilla Oat Milk Latte
Crema has an extensive coffee menu with multiple dairy-free milk substitutes. We ordered an Iced Vanilla Oat Milk Latte, and it was delicious.
Acai Bowl
The Acai Bowl at Crema Gourmet Espresso Bar features granola, coconut flakes, blueberry, strawberry, bananas and almonds. You can also choose to add peanut or almond butter for some added protein. This was a wonderful acai bowl, ideal for a light and refreshing breakfast or lunch.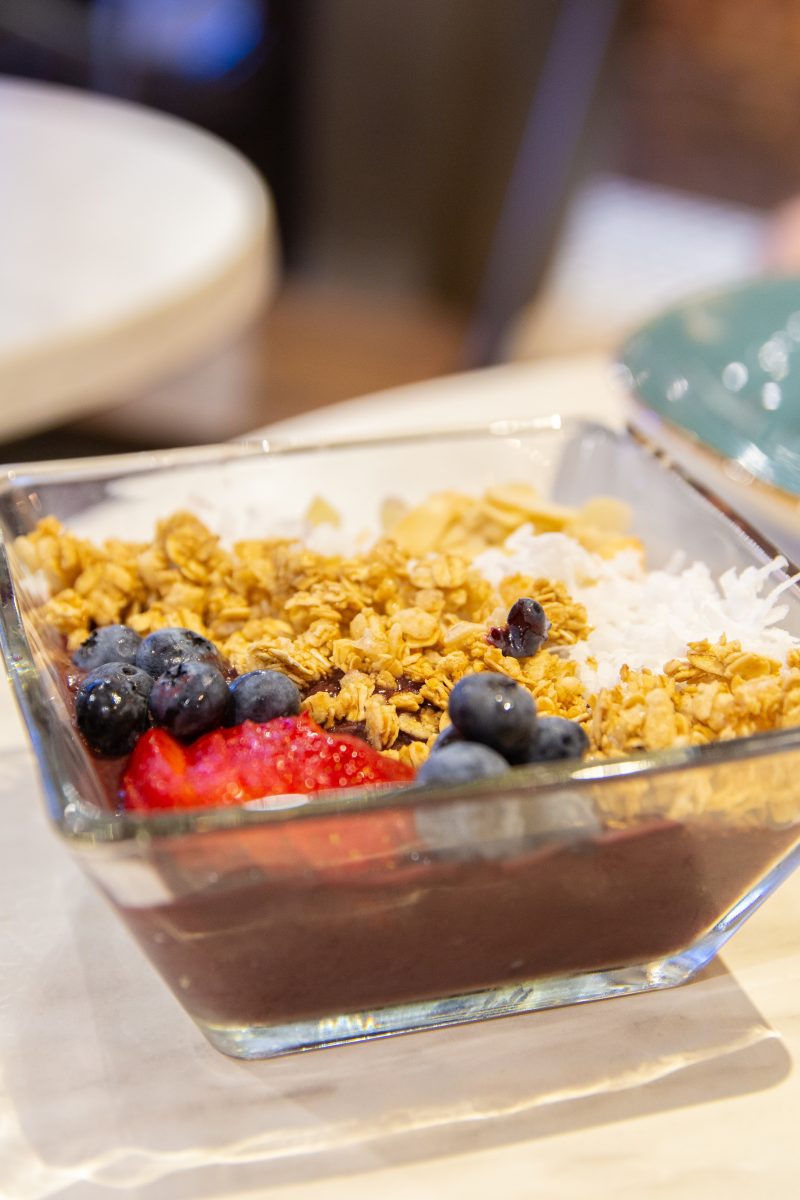 Salmon Bagel
The Salmon Bagel is served with salmon, herbed cream cheese, onions, tomatoes and dill on a toasted sesame bagel. This breakfast dish takes a traditional salmon bagel and adds a bit more flavor and personality. Overall, a great menu item to enjoy for a light breakfast or brunch.
For more information about Crema Gourmet Espresso Bar, visit CremaGourmet.com.