Whether you are looking for a nice pint of Guinness, or a bowl of Shepherd's Pie with some Irish tunes and dancing, we have you covered – just in time for St. Patrick's Day. Check their websites for specials.
Here are Five of Orlando's Best Irish pubs and restaurants
1. Claddagh Cottage Irish Pub on Curry Ford West
2421 Curry Ford Rd, Orlando, FL 32806
(407) 895-1555
http://claddaghcottagepub.com/
The Claddagh Cottage is a cozy, neighborhood pub that has been around for over 20 years, known for its proper pints of Guinness, delicious home-style food, and authentic Irish atmosphere. A big part of the pub's history is traditional Irish music, and owners Scott & Vicki have run the bi-weekly traditional Irish music session at the Claddagh since 2001. The EOWS (Every other Wednesday Session) is the same as you would find in any pub in Ireland, drawing both amateur and professional musicians from Orlando and beyond.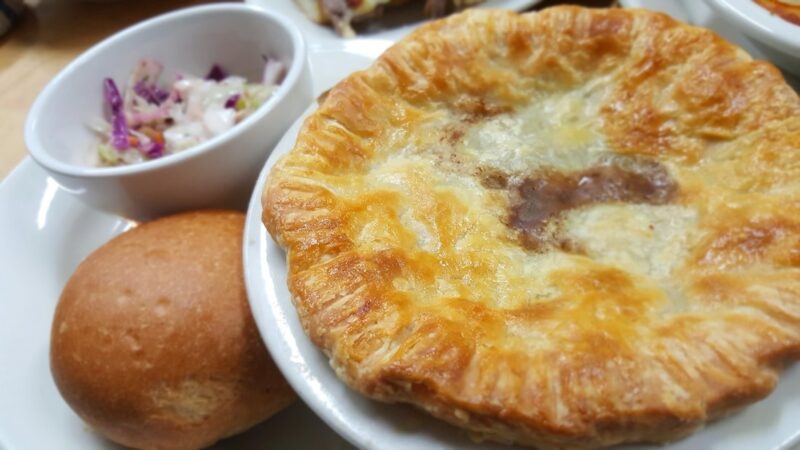 Hours
Pub Open 4pm-'til Every Day
Kitchen Open Mon-Sat: 4pm-10pm, Sunday: 4pm-9pm
2. Fiddler's Green in Winter Park
544 W Fairbanks Ave, Winter Park, FL 32789
(407) 645-2050
https://fiddlersgreen.pub/
Fiddler's Green Irish Pub opened almost 20 years and has been bringing a piece of Ireland ever since to Winter Park FL. With authentic Irish decoration, live music, and 24 beers on tap, their menu carries classic dishes like Corned Beef, Cabbage, Fish and Chips as well as Pub Fare including fresh grilled hamburgers and hand breaded fish and chips. Their menu has even been featured on the Food Network's "Best of" Series.
Hours
Monday – Friday – 11:30am – 2:00am
Saturday – 11:00am – 2:00am
Sunday -11:00am – 12:00am
3. Raglan Road at Disney Springs
1640 Buena Vista Dr, Orlando, FL 32830
(407) 938-0300
raglanroad.com
The Irish owners of Raglan Road have brought in top chefs from Dublin to present you with the very best of modern Irish cooking—from fish & chips to brilliantly reimagined classics like Shepherd's Pie. 4 imported bars (some of which have been sliding glasses for 130 years) and an ambiance from Raglan Road's interior—shipped lock, stock and beer barrel from Ireland to Disney Springs. Catch talented singer-songwriters and energetic bands belting out Irish tunes, popular ballads and pub classics on multiple stages.
Hours
Monday – Thursday: 11AM–11PM
Friday: 11AM–11:30PM
Saturday: 9AM–11:30PM
Sunday: 9AM–11PM
4. The Harp and Celt in Downtown Orlando
25 S Magnolia Ave, Orlando, FL 32801
(407) 481-2928
http://harpandcelt.com/
The Harp and Celt Irish Pub and Restaurant, a family owned business, opened 10 years ago in 2007 just as our country was going into an economic downturn. Serving traditional Irish food along with a full bar. Orlando's top pub to watch soccer and sports from around the globe with a full selection of beer, Irish Whiskey, wine and more.
Hours
Monday – Thursday: 11:00 AM – 1:00 AM
Friday: 11:00 AM – 2:00 AM
Saturday: 10:00 AM – 2:00 AM
Sunday: 10:00 AM – 12:00 AM
5. The Sullivan in Downtown Sanford
116 E 1st St, Sanford, FL 32771
(407) 878-2530
https://www.facebook.com/TheSullivanPublicHouse/
Downtown Sanford's Premier Irish Pub! The Sullivan Public House is a classic Irish Bar offering up the best Irish beers, whiskeys, and plates.
Hours
Monday – Thursday – 5:00 PM – 11:00 PM
Friday – 5:00 PM – 1:00 AM
Saturday -12:00 PM – 1:00 AM
Sunday -12:00 PM – 8:00 PM