Summer is upon us here in Central Florida – below are some refreshing summer cocktail ideas from Ron Barcelo (bottle prices ranging from $15.99 – $99.99) and Strega Liqueur ($40.00 per 750 mL bottle).
Ron Barcelo
The origin of Barceló rum dates back to 1929, when Julián Barceló arrived in the Dominican Republic with the purpose of producing rum that would then go down in history as the best in the world.
Just a year later, in 1930, he founded the company Barceló & Co. At that time the young Spaniard was only 26 years old, but with many dreams, and in a short time he started the production and marketing of his first rums throughout the country.
In 2016 Ron Barceló became the first rum in the world to be certified as Carbon Neutral. They became the first distillate and rum in the world to be part of the UN's "Climate Neutral Now" initiative. Ron Barceló Organic was launched – they acquire emission reduction credits from formally certified reduction projects of the EGE Haina's Los Cocos I and II wind farms.
Barceló Organic is distilled from the fresh juice of organic sugar cane and aged in new American oak barrels. Whether served straight over ice or mixed in a refreshing cocktail such as a Barceló Organic Highball (see recipe below), the amber-colored, 80-proof Barceló Organic possesses a rich taste and a long, smooth finish.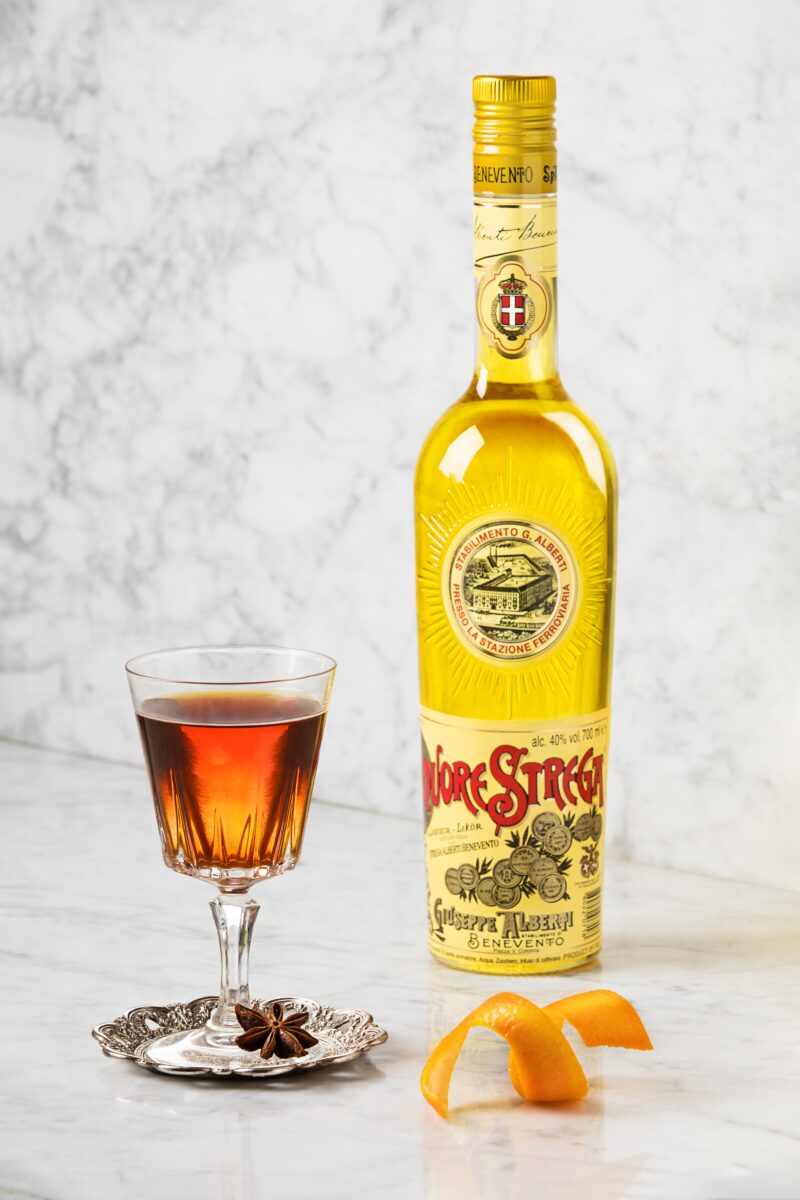 Strega
Liquore Strega is an Italian herbal liqueur produced since 1860 by the S. A. Distilleria Liquore Strega in Benevento, Italy. Its distinctive yellow color comes from the presence of saffron. Strega is bottled at 80 proof (40% ABV), which is an alcohol content comparable to most hard liquors, but it has a sweetness and viscosity typical of liqueurs.
Among its approximately 70 herbal ingredients are mint and fennel, giving it a complex flavor with minty and coniferous notes. The production process begins with the milling of about 70 herbs and spices, characterized by special aromatic properties, imported from all over the world and selected with great skill.
Among them we can mention: the cinnamon of Ceylon, the Iride Fiorentino, the juniper of the Italian Apennines, the mint of Sannio, which grows spontaneously along the rivers of the region. Its characteristic yellow color comes from the addition of the precious saffron to the distillate of aromatic herbs.
The liqueur Strega, is aged for a long time in oak tanks in order to assimilate an expressive breadth and elegance of the bouquet as an expression of many different aromas originating a liqueur obtained by distillation of the aromatic component, from the alcohol content of 40% vol.
It is only after completion of this maturation that the liqueur is bottled and distributed throughout the world.
Ron Barcelo:
 The Heart Beet (Cocktail for Her)
2 oz Barcelo Imperial Rum
4-5 oz ginger beer
1 oz fresh beet juice
Fresh lemon leaves for garnish
Pomegranate seeds for garnish
Mint for garnish
 Directions:
In a shaker add rum, beet juice, and ice. Shake & strain into glass. Top off with ginger beer.
Garnish with a lemon slice, pomegranate seeds, and mint optional
Papaya Pa Ya (Cocktail for Him)
2 oz Ron Barceló Gran Añejo
1 slice of muddled papaya
1 oz lemon juice
.75 oz all spice infusion sugar (simple syrup cooked with all spice blend)
Mint and papaya for garnish
Directions:
Muddle papaya fruit with lime juice. Add Barceló Añejo Rum and All-Spice infusion sugar and shake well. Strain over crushed ice.
Garnish with a slice of papaya and mint leaves
Barceló Organic Highball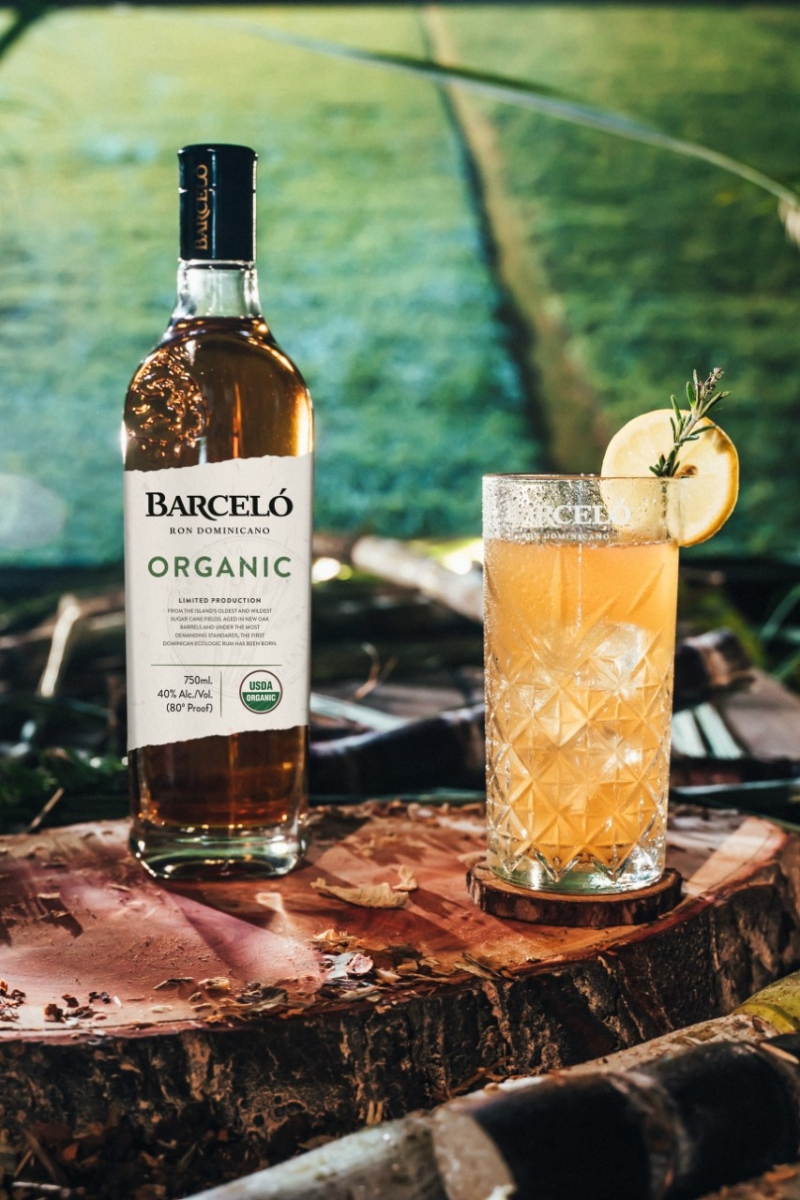 INGREDIENTS 
Barceló Organic Rum – 1½ oz 
Orange juice – 1/4 oz 
Lime juice – 1/4 oz 
A dash of Angostura® bitters (optional) 
Ginger beer – 3 oz 
  PREPARATION 
Build Barceló Organic, orange juice, lime juice and Angostura® bitters in a highball glass with ice.  Add ginger beer and gently stir.  Garnish with a slice of lime or orange and fresh lavender. 
The Strega Golden Daiquiri (Cocktail for Her)
1 oz Strega Liqueur
1 oz  Barcelo Rum Gran Platinum
0.75 oz Fresh Lime Juice
0.50 oz Simple Syrup
 Directions:
Pour all ingredients into a shaker with ice, shake and strain into a coupe glass.
Garnish with lime twist optional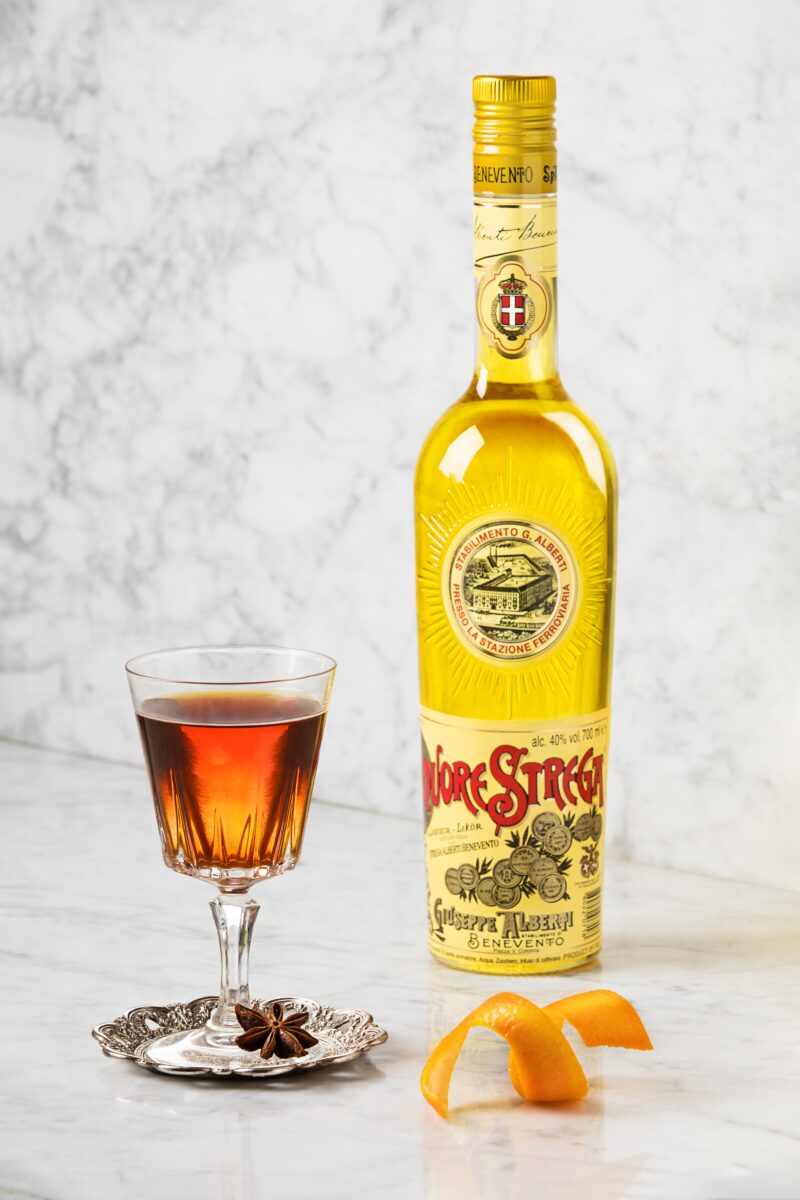 The Stazione Strega (Cocktail for Him)
1 oz Strega Liqueur
1 oz Fernet Branca
1 oz Red Vermouth
Directions:
Stir and strain into a coupe glass
Strega Spring Apple
INGREDIENTS
Strega Liqueur – 20 ml
Vodka – 45 ml
Raspberry syrup – 20 ml
Lime juice – 30 ml
Apple juice – 45 ml
PREPARATION
Add all ingredients to shaker and shake well.
Pour into a tumbler with ice cubes
Garnish with slices of red apple and fresh raspberries
Strega Swizzle
INGREDIENTS
Strega liqueur – 45 ml
Agricultural rum – 30 ml
Lime juice – 30 ml
Sugar syrup – 20 ml
White Vermouth – 15 ml
Angostura – 3 dashes
PREPARATION
Add the lime, sugar syrup, vermouth and rum to a glass
Add crushed ice to glass and mix with a bar spoon
Pour in Strega Liqueur
Add 3 dashes of Angostura and garnish with a sprig of fresh mint and lime slices