It's the most magical time of the year for Orlando foodies!
Taste something magical at the award-winning Rocco's Italian Grille with a fabulous 3-course prix fixe dinner for just $40 per person (tax and gratuity not included) starting now through October 2nd! View Rocco's Italian Grille's Magical Dining menu here.
Plus, through Visit Orlando, $1 from each meal served will benefit The Able Trust which works to help expand employment opportunities for people with disabilities.
Rocco's Italian Grille is a romantic Italian restaurant located in the beautiful Winter Park, just a 10-minute drive from Downtown Orlando. Rocco's proudly presents an authentic Italian cuisine prepared by their experienced native chefs.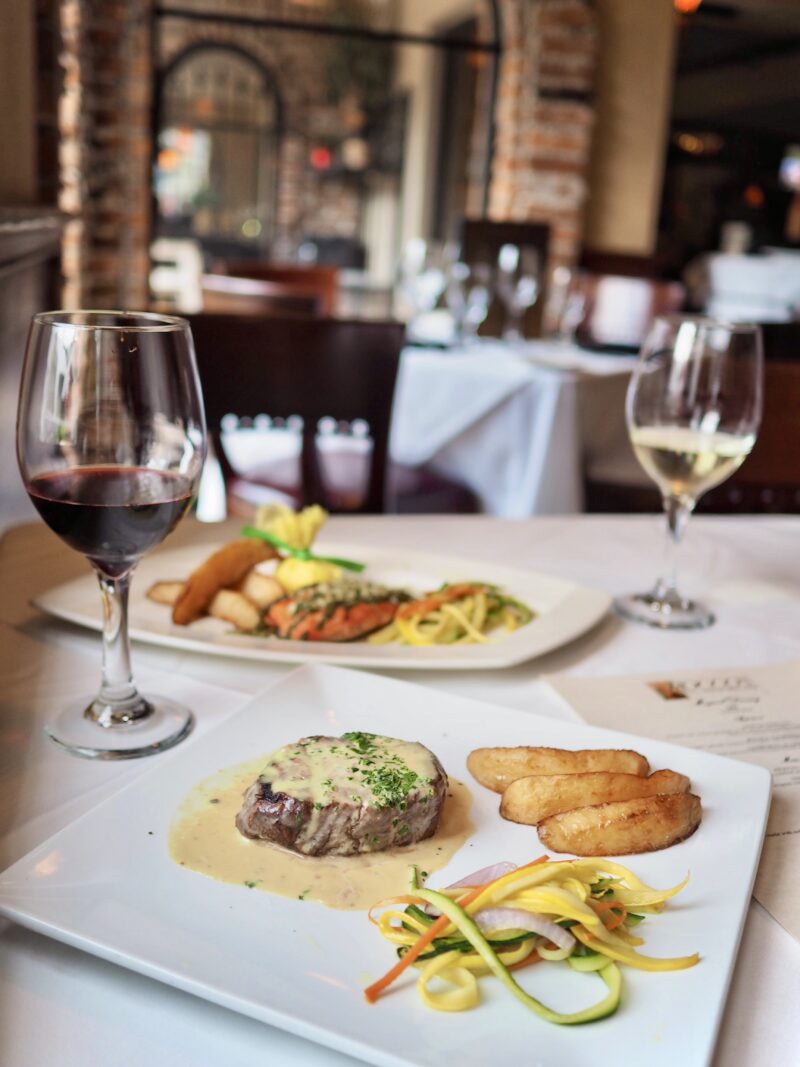 Their menu is composed of a variety of appetizer, pasta, seafood and meat dishes that recreate old favorites and bring out new flavors. Choose one of their wines from the wine list, where you will find wines ranging from Aglianico to Zinfandel.  They offer an ample selection of Italian wines, along with great Californians and others. Sip on an Amarone, Barolo or Caymus, you will find just the right one for your meal.
Here are our recommendations for Rocco's Italian Grille's Magical Dining menu:
Vitello Tonnato – roasted veal, chilled and thinly sliced, served with a lightly fragrant tuna and capers sauce
Gamberoni Al Gorgonzola – shrimp flambéed with a vecchia romagna brandy and finished in a gorgonzola cheese reduction
Filetto Al Gorgonzola – beef tenderloin topped with a melted imported gorgonzola sauce, served over roasted potatoes
Pesce Del Giorno, catch of the day – Coho Salmon.  Wild salmon from Alaska with pesto, arugula sauce, pumpkin seeds, served with russet potatoes and Julianne vegetables.
Ravioli Dello Chef, daily specials of homemade ravioli – stuffed with a mix of mushrooms, touch of cream, tomato demi on top.
Cannoli – pastry shells made with red wine, ricotta cheese mixed imported dried fruit from sicilia and finished with chocolate morsels
Chocolate Cake – triple layer chocolate cake
Come in and enjoy an evening with proprietor Rocco Potami and his exceptional team. Rocco's has a full bar and a cozy cocktail lounge, where you will also find live music playing Wed-Sat.  Join them for an evening of fine food and friends in their comfortable dining room or the cocktail lounge.
For more information, visit: www.magicaldining.com/listing/roccos-italian-grille-%26-bar/49142/
Rocco's Italian Grille
400 Orlando Ave, Winter Park, FL 32789
(407) 644-7770
roccositaliangrille.com