Recently named the sixth best bar in North America and the 28th best bar in the world, Café La Trova is a Miami hotspot created by Julio Cabrera and Chef Michelle Bernstein.  It is a Cuban bar with cantineros manning it in the traditional fashion with a focus not only on the cocktails they are creating but on service and atmosphere in general.
The bar takes their show on the road at pop up events and stopped at the JW Marriott Grande Lakes over the Labor Day weekend.
One of the cantineros, Davide, hosted a masterclass Saturday afternoon for bartenders to learn a little about mixology and a lot about the extra effort cantineros take to ensure all their patrons have an exceptional experience.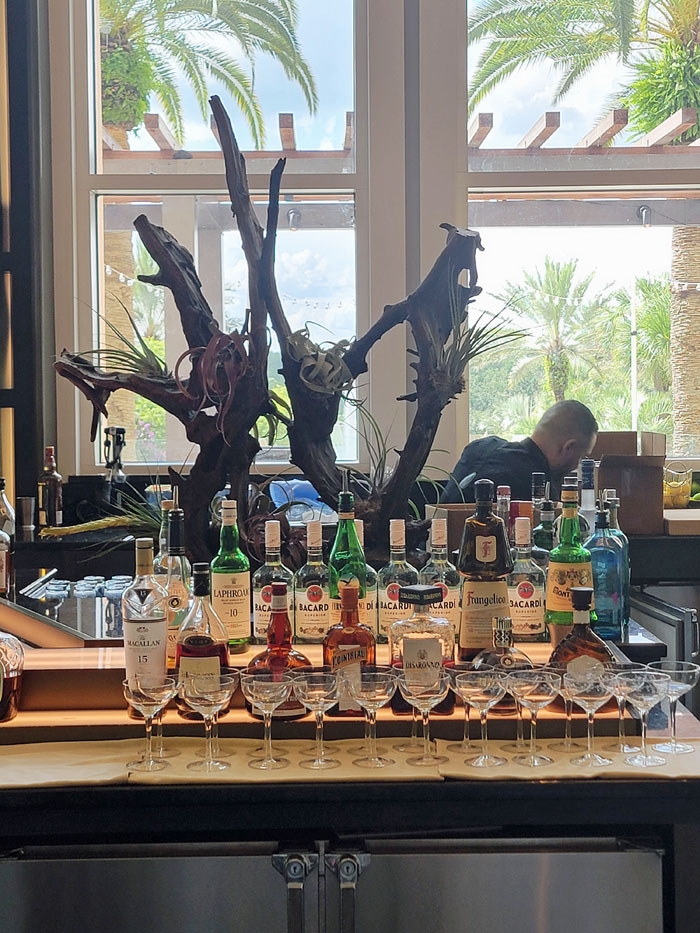 Being a cantinero is a lot more than simply being a bartender.  They place a focus on neatness and cleanliness in their appearance and work.  They also pride themselves on being able to have conversations on any topic with patrons without injecting their own personal opinions so as not to offend.  And they are always part of the show, including playing an instrument and dancing at the Café.  It's a long training process that requires a great deal of dedication.
In fact, cantineros take their job so seriously they do not take breaks during a shift.  If they must even have a drink of water they go to the back of the Café for a few moments and then take thirty minutes assisting other cantineros and getting back into the swing of things before they return fully to service.  This is important to ensure a consistent and excellent experience, particularly when those positioned at the service bar prepare up to 1300 drinks per night.  That requires a lot of focus and momentum!
Though I do not work in a restaurant or bar, I appreciated learning all that goes into making sure customers have a wonderful time.  By the end of the class, I understood it is no easy feat.  Though I have not been to Café La Trova, I have a suspicion one of the reasons they have been so highly praised is the attention to detail and exceptional experience.  Great cocktails come from all kinds of places, but great experiences can be more difficult to find.
As the sun began to set, the pop up bar, Havana Nights, began.  By just after six, every seat was taken, the band started playing, and food and drink were popping up on every table.
On the surface, it might seem like cocktails were the star of the evening, but the food was the real star.  The Cuban flatbread, inspired by the classic sandwich, sweet and spicy ribs with a jalapeno and guava glaze, and the choripan, a pressed sandwich featuring chorizo were huge hits.  Totally irresistible and packed with flavor, and something none of us had had before.
The picadillo empanadas and ham and cheese croquettes were crispy on the outside and packed with tender filling inside.  The best part of these dishes might have been the presentation, a delightful surprise inside of a Cuban cigar box.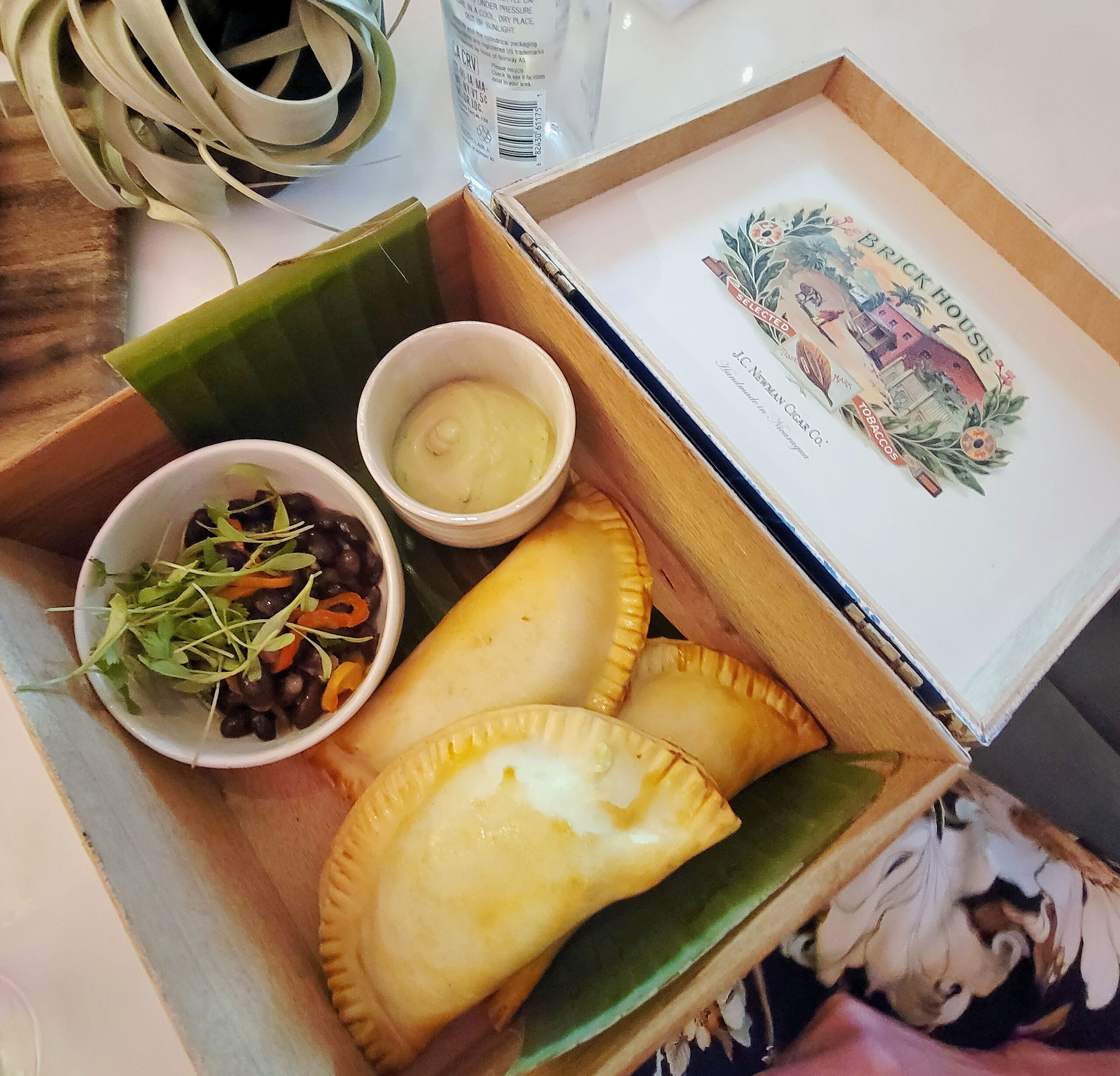 It really is a shame these dishes were a one night only thing at the JW Marriott lobby bar because it would be worth returning again and again to order them.
The cocktail menu presented by Café La Trova ranged from the classic daquiri to a rum twist on an old fashioned to the Buenavista, a Bombay Sapphire cocktail with cucumber, mint, elderflower, lime, and simple syrup that was created by Julio and earned him the cover of GQ magazine.  The cocktails varied in flavor from refreshing to sweet to spirit forward, and like the food, offered something for everyone.
It was a night to remember with good vibes, flavorful food, and elegant cocktails.  If you want to visit Café La Trova, it is located on Calle Ocho in Miami and is open seven days a week.  The JW Marriott has dining and cocktail options and frequently hosts events, as does its sister hotel the Ritz Carlton.  They are located on Central Florida Parkway.