Soseki  led by Chef Mike Collantes is known for their sushi and globally inspired seasonal dishes that takes diners on a culinary journey. Since Soseki means "foundation" and Omakase means "leave it to the chef", guests can expect a Japanese forward menu that includes a piece by piece sushi nigiri with a modern take on European dégustation service.
In 2022, Soseki was awarded One Michelin Star in the inaugural Michelin Guide Florida awards. Here is what Michelin Guide had to say about Soseki:
"One MICHELIN Star: High quality cooking, worth a stop!
This tiny operation with Chef Mike Collantes at the helm is an ideal illustration of a contemporary meal expressed by way of an omakase. Diners should make their way down a hallway to arrive at the glorious space, outfitted with dark walls, sleek wood floors and a counter armed with ten plush seats. A laser-like focus on local Florida produce results in a menu that changes monthly. As a result, guests are likely to experience a new culinary theme each time they visit. If you're lucky, sample the "Scandinavian-style" sashimi, entailing salmon that's cured like gravlax and arranged with smoked mozzarella. The dish may sound busy, but each element unites so seamlessly and displays that desired balance between complexity and creativity."
In his past, Chef Collantes has worked for some of the best Michelin starred chefs including Wolfgang Puck, Joel Robuchon, Eric Ripert, Masa Takayama and Jennifer Carroll.
In this interview, we catch up with Chef Mike Collantes and where he has been and where he is going, including his memories growing up in Orlando and an upcoming new a la carte sake and wine experience coming soon next door to Soseki.

Chef's Corner: Catching up with Soseki's Chef Mike Collantes – Spring 2023
How would you describe Soseki to people who have never been before?
Can we call Soseki a sushi bar? We have sushi as an element of the experience and we use Japan sensibility when it comes to the rest of the menu, but of the 20+ bites, the sake and the dining experience is just built on what we think is the best for the guests and putting it out there 4 nights a week. With Soseki meaning cornerstone or foundation we hope to build long lasting roots in Winter Park.
Ricky Ly, TastyChomps: How is business going since the Michelin star?
Chef Mike Collantes: Amazing! We are seeing some amazing new guests coming from all over the world to our little shop in the middle of Orlando and get to really showcase the 44+ local vendors, farmers, and growers we are in rotation with annually. As well the local seen has really taken to our concept and get to explore local Orlando in a new way and experience sake for the first time during our sake classes.
How have things changed or not changed at Soseki?
We have added to the original team and have been able to grow into additional space in our building, with that we are currently only 4 days a week to allow a day for RnD. When Soseki received our first star we were barely 1 year old and still creating our voice and ideals, while we do change our menu like we change socks, the team has really built their own voice within fine dining. This flows down to the service and beverage program, trying to create a unique and personal experience.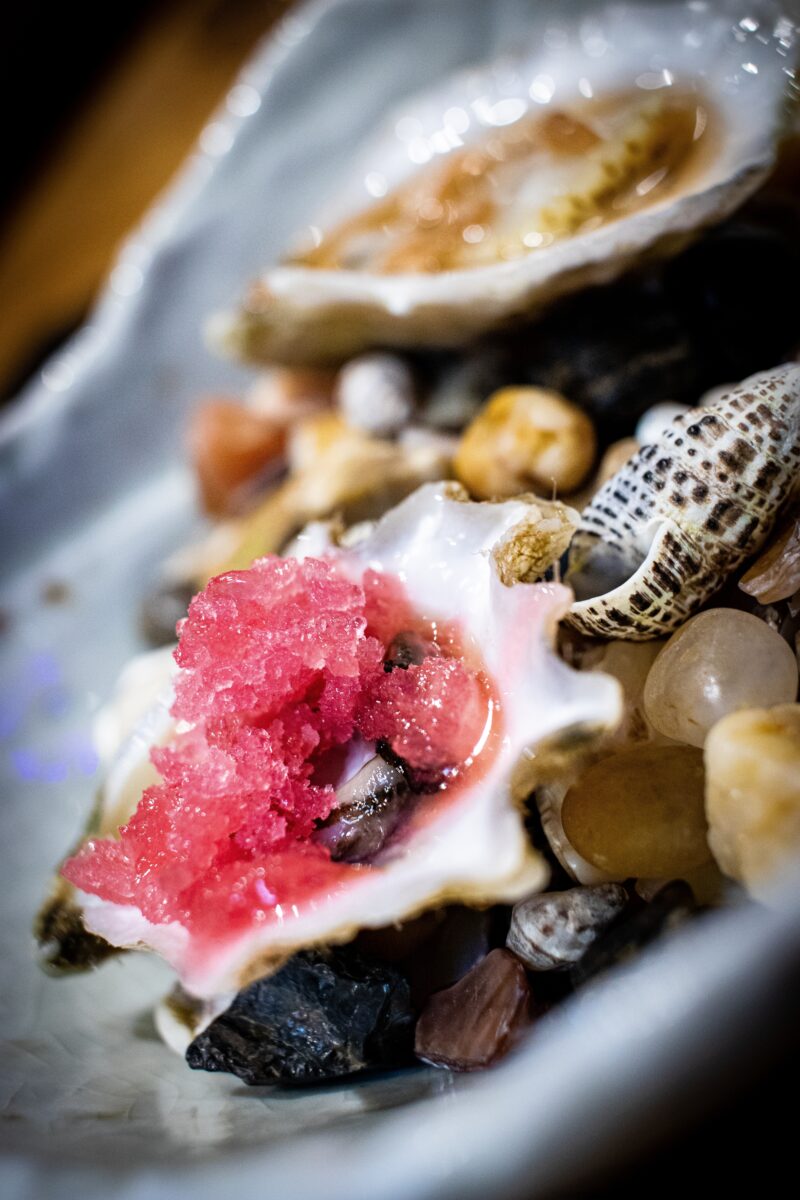 Tell us about the project at AVA – what is that like for you so far?
AVA MM Club is a 41 seat private members club set underneath the AVA bar, down some narrow staircase. I came on board with RDG to help consult and get the program going and have stayed as the culinary director for herre and Mila MM Club in Miami. Don't let the private members club scare you, they are constantly adding new members and creating nightly programs for the members. It has been a great experience working with a big group with a lot of top tier talent to bounce ideas with like the culinary partner Chef Michael Michaelidis who spent the better part of 16yrs with Joel Robuchon.
What are some of your upcoming plans for your restaurants?
We are in the process of opening an ala carte sake and wine focused experience next door. Just adding 25 seats for another intimate experience but will allow us to have the occasional walk in business as well. This really came out of wanting to do more with our guests who frequent Soseki, hoping to do more with the exploration of sake down the road.
How have things changed since you were young growing up in Orlando?
Well coming from a 16 year old kid starting out at Sbarro's in the Fashion Square mall with all this I would say, we are doing alright. I do miss my Fazoli's, Rangetsu's and Ming Courts I have seen this city really and food scene really grow into something uniquely Orlando.
What are some of your favorite ingredients to work with now?
At Soseki we are sourcing amazing fish from Japan but also staying about 90% local within, eggs, produce, dairy, cheese. So creating utilizing what is only around us and in season has its challenges, but it is the story we want to tell. Strawberry season starts in December and has been going strong and I think one of the best things we produce locally. You will find my family out at the U pick farms gathering strawberries for the season at Soseki from green ones to ferment and pickle to the plump ripe ones we get from Southern Hills and Big Daddy's. It is my favorite ingredient because I get to share the experience with my kiddos. 
 How is the Orlando food scene doing right now in your opinion?
On Fire! I think Michelin helped bring an awareness of local restaurants, chefs and restaurateurs who have been working at this scene for some time. With Chef Henry Moso now being the first to secure a Finalist spot with James Beard, VnA back at full swing and even hearing amazing things from the recently reopening of Norman's, not to mention my former team at Omni Group by the Tung brothers opening some incredibly unique concepts in the upcoming year.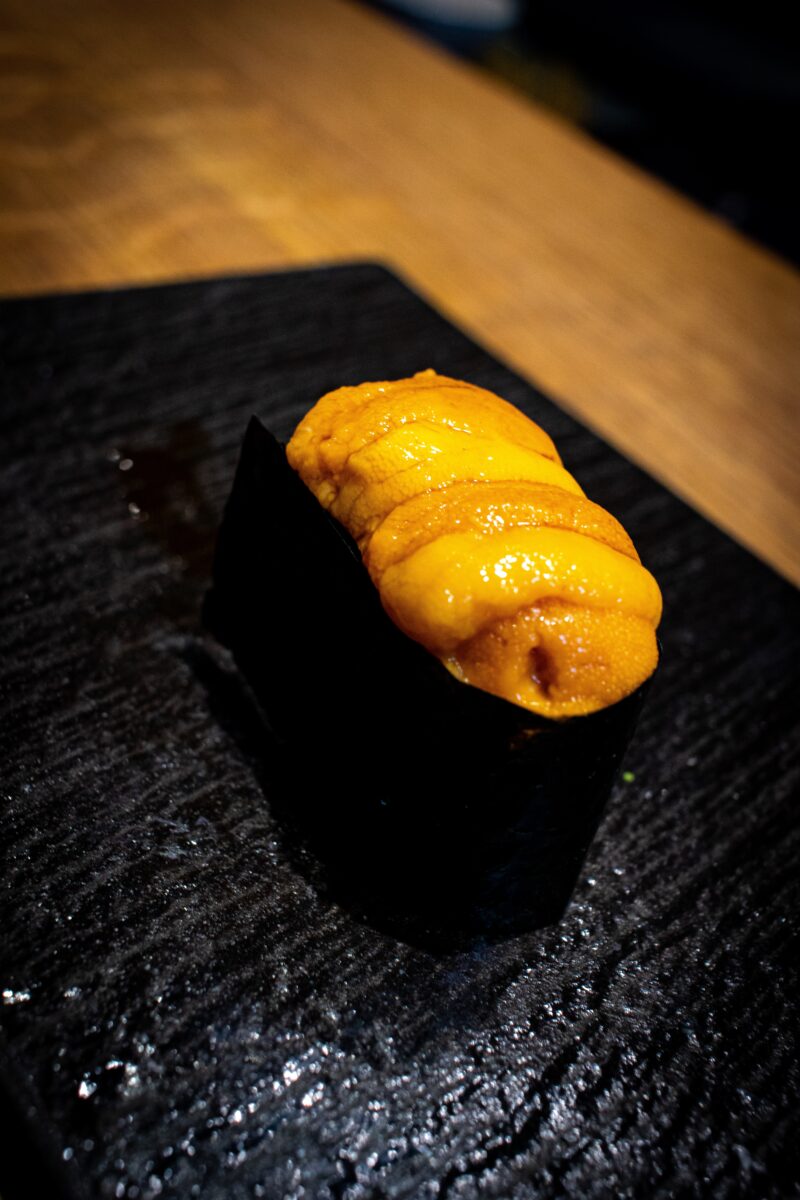 Soseki
955 W. Fairbanks Ave., Winter Park, 32789, USA
Photography credit: John Cheng – Follow Him at @thejohncheng on Instagram