The new AVA MediterrAegean in Winter Park is a Michelin Recommended, multi-sensory restaurant bringing dining experience and pleasure together in a refined and spirited atmosphere.  AVA's culinary philosophy embraces the importance of slowing down and enjoying the moment.
AVA, which means "life, water, island, and bird" in Greek, offers delectable food in a vibrant atmosphere.  Each dish pays homage to the cycladic region.
AVA recently launched their brunch menu available every Saturday and Sunday from 11am – 3:30pm.
Click here for AVA's brunch menu
Here is an inside look of the new brunch menu at AVA MediterrAegean:
Heir Of God – passion fruit, pineapple, ginger, lemon
French Toast – Dates, caramel, nuts and mastic ice cream


Sea Bream Carpaccio – Calamansi, poppy seeds, koroneiki olive oil
Bluefin Tuna Tartare – White soya, lemon juice, avocado, basil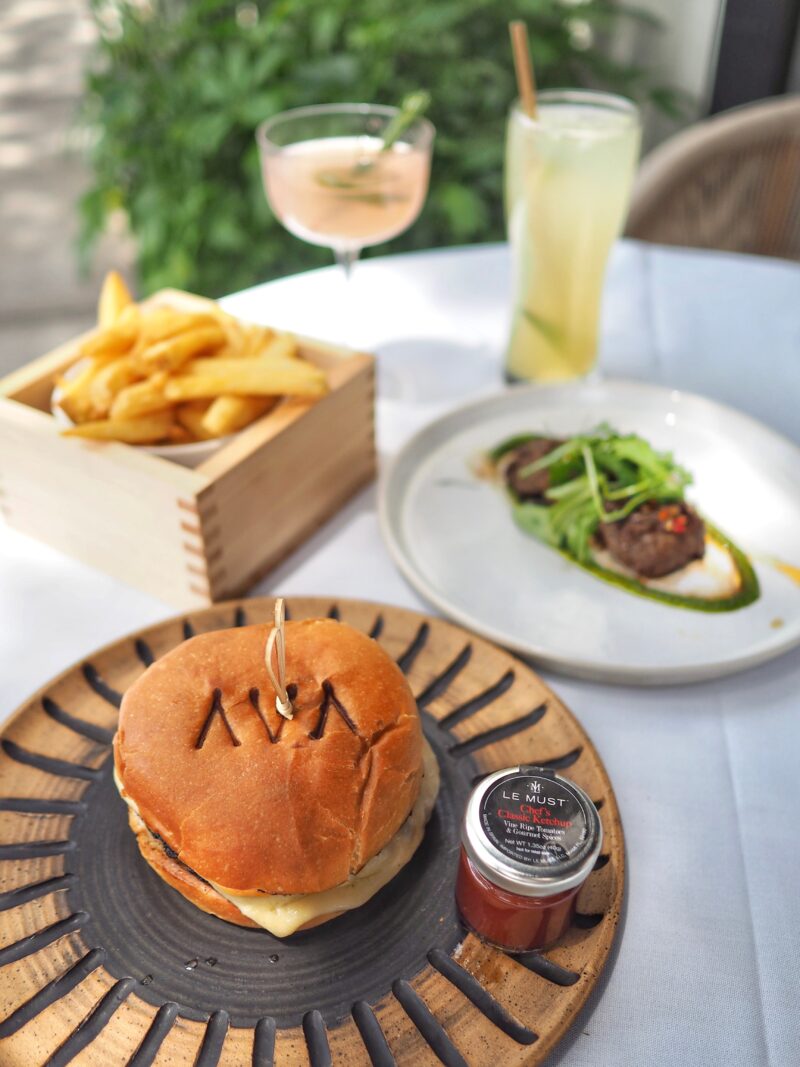 AVA Gourmet Burger With Fries – 1/2lb burger, brioche bun, havarti cheese, roasted red peppers, eggplant, harissa aioli, side of french fries
Creekstone Farm Prime Plank Steak – Green harissa, sun dried tomato, eggplant caviar
Be sure to check out AVA for brunch the next time you are in Winter Park during the weekend, you will love it!
AVA MediterrAegean
290 S Park Ave, Winter Park, FL 32789
(407) 794-9896
avamediterraegean.com