If you have never been to Enzo's On the Lake or have not visited in a while, it's time to schedule a visit soon.
The enchanting lakeside location, the elegant decor, and the exceptional made from scratch Italian food continue to make Enzo's a must-visit destination for anyone looking for a fine Italian dining experience.
With its recent new ownership, Enzo's on the Lake is ready to continue this legacy of excellence for many years to come.
Locally and family founded in 1980, Enzo's on the Lake is a renowned Italian restaurant located in Longwood, Florida.
Jo Anne and Enzo Perlini converted a house into the Enzo's known today – a high-end dining establishment that offers authentic Italian cuisine and has done so for over four decades.
In 2022, Enzo's on the Lake changed ownership, and Dr. John Khalil and Logan Berkowitz became the new owners. They have taken over the reins and are determined to keep the restaurant's proven formula of success.
Khalil and Berkowitz believe that Enzo's is simply a staple, and they love everything about it – from the ambiance to the food.
For those worried about changes with the new ownership, rest at ease.
Their plans are to enhance Enzo's on the Lake while keeping the same wonderful tradition and taste that it has served its community over the last 43 years.
Since the transfer of ownership, Khalil and Berkowitz have not changed any recipes or formulas that have made Enzo's a success – indeed they have only added more items to the already great menu and enhanced the wine and cocktail list. They have also renovated the outdoor space one for guests to enjoy and added live music.
The most popular dishes are tried and true, made from scratch and authentic, including the Bucatini Alla Enzo, Antipasto bar, Meatballs, Veal, Dover Sole and any fish special.
Chef Brandon Parran is a skilled chef who has dedicated 16 years of his career to serving exceptional Italian cuisine at Enzo's on the Lake.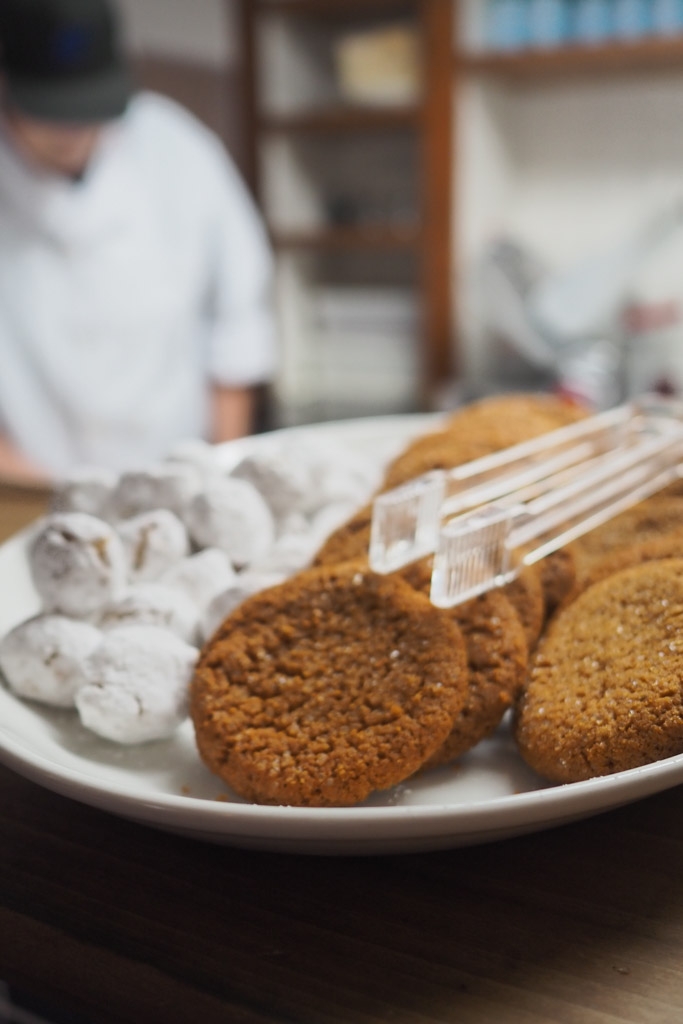 With a deep respect for Italian culinary tradition, Parran has developed a reputation for creating dishes that not only taste exquisite but also look like works of art. He started 16 years ago working his way up in the kitchen at Enzo's and learning all the craft and cooking styles from the previous chefs.
Featured Dishes at Enzo's On the Lake Include…
ANTIPASTO DELLA CASA
Variety of house specialties prepared daily by the chef
Scallopine all'Agrodolce
Veal Scalopine sautéed in extra virgin olive oil with a peppadew, prosciutto, garlic and Pinot Grigio sauce. Served with peas.
Bucatini alla Enzo
Thick, hollow pasta with a robust sauce of prosciutto, peas, bacon, mushrooms and parmesan.
Braciole di Maiale alla Griglia
Grilled pork chop topped with basil butter. Served with a creamy polenta and baby arugala salad.
Spaghetti alla Carbonara
A classic Roman spaghetti tossed in a skillet with sautéed onions, bacon, farm fresh egg yolk, black pepper and Romano cheese. Served in the skillet.
Chilean Sea Bass with Risotto
Menus
Enzo's On The Lake
1130 S US Highway 17 92, Longwood, FL, United States, Florida
(407) 834-9872
enzos.com
View this post on Instagram