Did you know this Italian restaurant in Orlando's College Park neighborhood makes their own pastas by hand?
It's called Turci Pasta (formerly Trevi Pasta) and they serve up not only fresh pasta, homemade sauces, unique and authentic Italian dishes, but also delicious Italian desserts like Tiramisu, Limoncello cake, fresh filled Cannoli and Gelato.
The owners Nathalia Kalil and Vinicius Turci both have families who are Italian, influenced by watching their grandparents cooking typical Italian dishes and getting together on Sundays.
Vinicius tells us his best memories are of his grandma making gnocchi by hand and he was still a child helping in the process.
His adventure began as a lover of restaurants, always traveling for food, always having a dream of having his own one day. Before the restaurant business bug bit him, Mr. Turci worked in the corporate area, exporting food by sea.
Today, popular dishes include the pear and wine ravioli, and purple stuffed gnocchi too, but any signature dish on the menu is a hit – For those who prefer to keep it safe, there is also the "build your own" pasta option which is great for kids as well, though foodies should definitely try something from the signature menu.
The ingredients used at Turci include a mix of ingredients from Italy and also the freshest from local suppliers. The pasta is made by hand, and during Friday and Saturday nights customers can watch the pasta being made in the front of the house.
"We use old techniques that have been used for many years, but we have our own too. We don't offer classes, but we have a future plan, because we realize that there is a demand," Mr. Turci told us.
They have plans for the restaurant which are to always to improve, and right now they are opening Turci Pasta's brother next door: Turci Panino, with authentic Italian sandwiches (coming very soon!)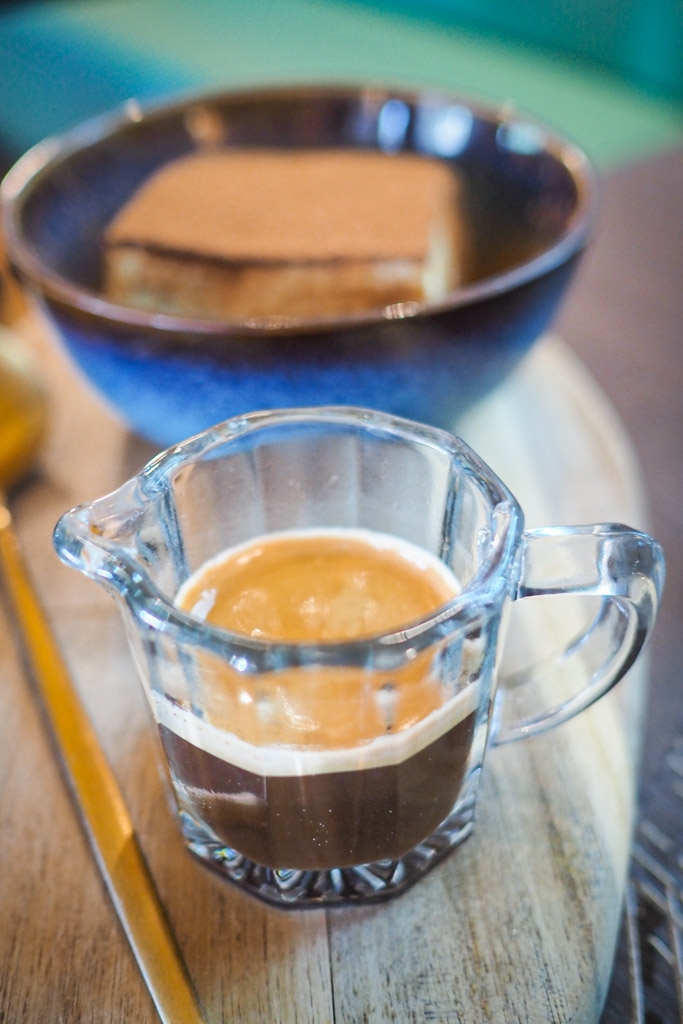 Featured Dishes at Turci Pasta Include…
Burrata Caprese Salad
Antipasti Clothesline – Premium Italian Prosciutto di Parma, Genoa Salami, Parmiggiano Reggiano aged 24 months, fresh burrata cheese over pesto Genovese, marinated mushrooms and red Cerignola olives
Purple Sweet Potato Stuffed Gnocchi – Handmade sweet potato gnocchi stuffed with mozzarella cheese, served with 3 cheese sauce and topped with breadcrumbs, extra virgin olive oil and black pepper. Pairs well with Moscato
Pear Ravioli with Poach Pear in Wine – Pear and cheese ravioli served with 3 cheese homemade sauce with poach pear in wine and crushed pistachio. Pairs well with Prosecco
Green Tortellacci Prosciutto – Jumbo Tortellini stuffed with a blend of prosciutto, burrata cheese & herbs, wrapped in our homemade green spinach pasta and served with 3 cheese sauce. Pairs well with Pinot Noir
Tiramisu – Rich & creamy flavor mixed with the coffee soaked lady fingers. Served with a shot of espresso (to be poured over it)
Turci Pasta
2120 Edgewater Dr, Orlando, FL 32804
Phone: (407) 985-2577
turcipasta.com