Fox Bros BBQ – Atlanta, GA
With its reputation for having some of the best bbq around Atlanta, I knew I had to arrive early at Fox Brothers BBQ. I decided to meet with my friend Eric here for some lunch before the lunch crowd started. Luckily we did because within minutes, around 11:30 am, the place started filling up with guests from all over.
There's not much inside Fox Brothers, just your typical bar dive kind of look, but the meat is where its at. We begin our order with the "smoked wings", hickory smoked jumbo wings tossed in their home made bbq sauce. It was one of the first times I've ever tried smoked wings and I must say they were a delightful treat with a touch of tangy sweetness and smokey goodness that can only come from a masterful bbq man.
For our lunch, we shared a whole rack of baby back ribs, my favorite of the items offered. It was succulent and juicy, with just the right amount of spices rubbed in and barbequed to perfection. I would go back again and again for just these ribs alone!
For our sides we had some of the mac and cheese, a bowl of tomato-y brunswick stew, and tater tots. My partner ordered a plate of brisket, however we did not enjoy them as it was a bit cold when it came out, like it was old or something. Otherwise the meal was very enjoyable.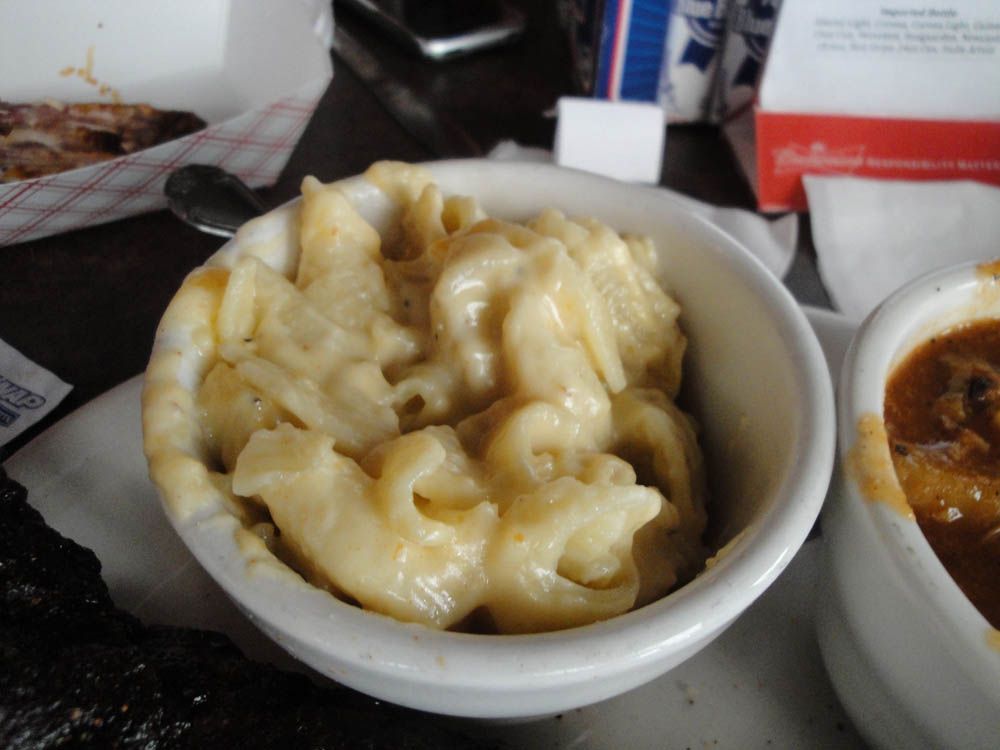 Fox Brothers BBQ is one of the best barbeque joints I've ever been to. If you're ever in Atlanta, definitely check it out! especially for their ribs!! nom nom nom
Tasty Chomps Rating !!!!
4.5 out of 5 CHOMPS