Bonefish Grill on Sand Lake Road in the Dr Phillips area recently hosted a media event to spotlight their gluten free menu. A gluten-free diet is a diet free of gluten. According to Wikipedia, Gluten is a protein found in wheat (including kamut and spelt), barley, rye, malts and triticale. A gluten-free diet is the only medically accepted treatment for celiac disease. With over 3 million people in America who are diagnosed with celiac disease, a gluten-free menu is definitely a welcome addition to our restaurants. Also, with carbs from wheat and rye cut out, its also a healthier, lighter option for those who are looking for sensible items.
When customers arrive at Bonefish Grill and want to have the gluten free menu, they notify their "anglers" (or waiters) who proceed to go through the step by step process of ensuring the food preparation and menu is to gluten-free specifications with the store manager involved the entire process. This ensures that there is no contamination involved with any wheat products.
Surprisingly many of the items at Bonefish Grill are actually gluten free already such as their popular and famous gluten-free flourless chocolate macadamia nut brownie. For beer drinkers out there, they even have a sorghum based gluten-free beer called Redbridge which was pretty good. Fish, fruits, veggies, rice, seafood, pretty much everything with out wheat and rye are gluten-free items. Bonefish Grill even has gluten free bread and focaccia made from brown rice with hints of thyme.
to view the gluten free menu at Bonefish Grill, visit
http://media.bonefishgrill.com/menus/gluten_free.pdf

Redbridge, sorghum gluten free beer
Mussels Josephine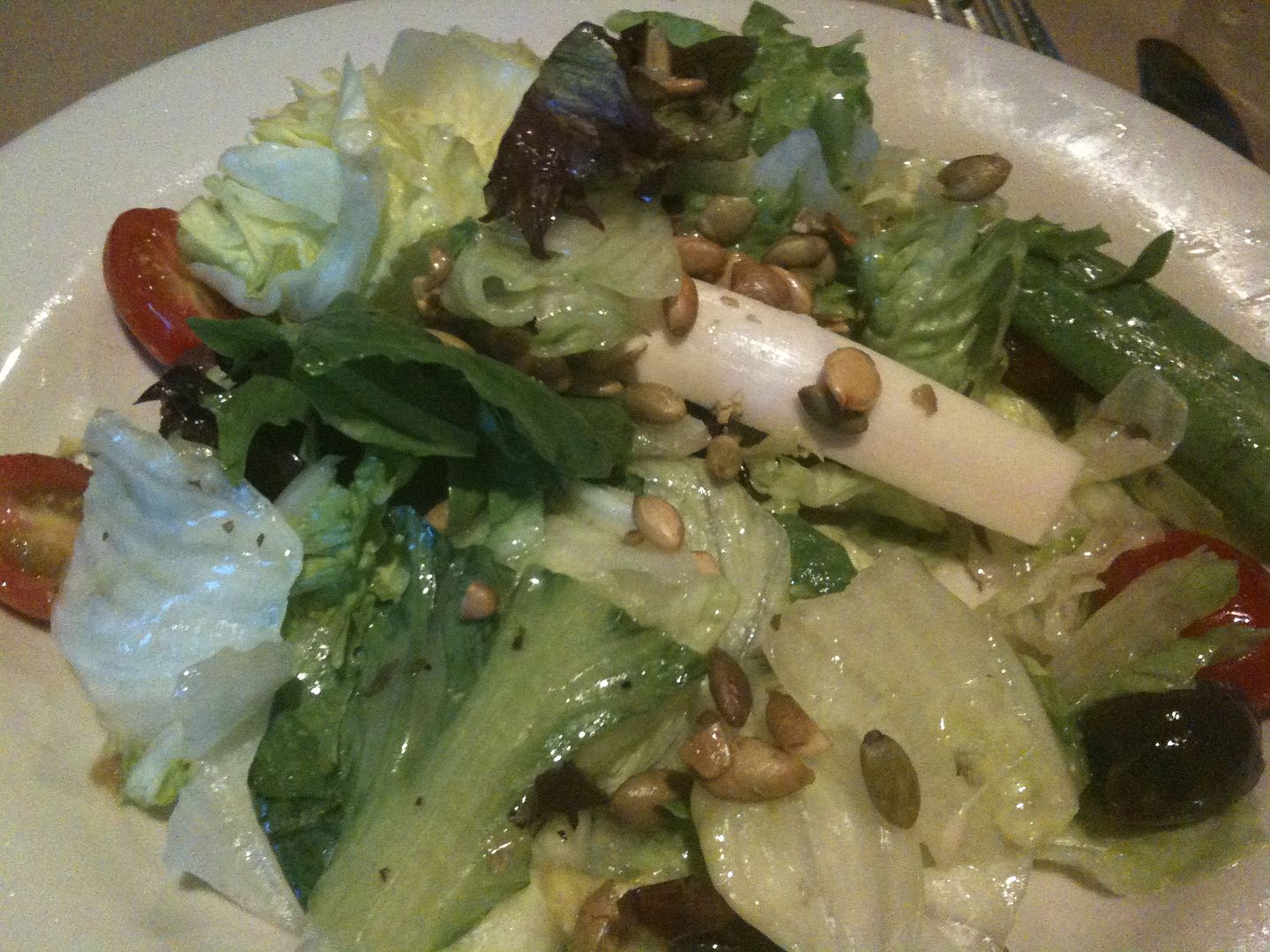 Bonefish House Salad
Edamame
Saucy shrimp
Lily's Chicken, named after the founder's daughter
Sirloin steak
Flourless chocolate macademia nut brownie
Espresso Martini