"Where are all the Twinkies? – Zombieland"
Hostess Brands, Inc., known as Interstate Bakeries during most of its existence, was a wholesale baker and distributor of bakery products in the United States. On November 16, 2012, it began liquidation proceedings. It is the owner of the Hostess, Wonder Bread, Nature's Pride, Dolly Madison, Butternut Breads, and Drake's brands. Locally, Merita Bakery in downtown Orlando is a part of the Hostess Brands and is also set to close according to the Orlando Sentinel article on Hostess Brands liquidation. It's iconic neon signs can often be seen from I-4, travelling east and west through downtown Orlando.
On November 16, 2012, management announced that it has filed a motion in United States Bankruptcy Court in White Plains, New York, seeking permission to close its business and sell its assets. Two days earlier it warned that Hostess would liquidate unless the bakers, who were striking in protest against a new contract imposed in bankruptcy court, returned to work. Management intends to sell all assets and lay off 18,500 employees
At the time of Hostess's liquidation, these were their brands in the United States.
Baker's Inn
Beefsteak
Blue Ribbon
Bread du Jour
Butternut Breads
Colombo
Cotton's
Di Carlo
Drake's
Dolly Madison
Dutch Hearth
Eddy's
Good Hearth
Holsom
Home Pride
Hostess
J.J. Nissen
Merita
Millbrook
Mrs. Cubbison's
Nature's Pride
Parisian
Standish Farms
Sweetheart
Toscana
Wonder Bread
I recently visited my neighborhood Publix and 7-Eleven, and sadly, the Twinkies were all sold out. Only sno-balls, cupcakes, zingers, and donettes were left 🙁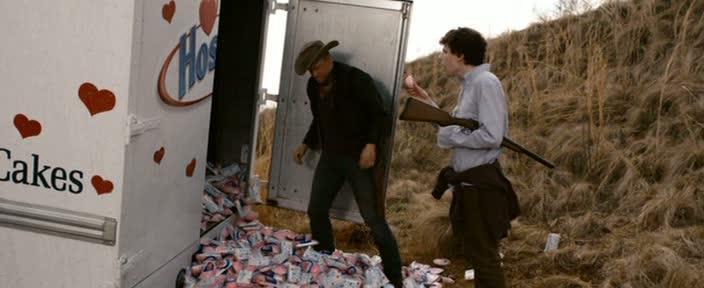 The following is a list of beloved Hostess Products which may be gone soon:
Hostess Cupcakes
Its most common form is a chocolate cupcake with chocolate icing and vanilla creme filling, with eight distinctive white squiggles across the top, first sold on May 11, 1919.The cakes are produced from a batter which includes flour, sugar, cocoa and water.
Hostess Mini Muffins

Donettes
Powdered donuts with white powder or chocolate dipped.

Sno Balls
Sno Balls are cream-filled chocolate cakes, which are then covered with marshmallow frosting and coconut flakes. They are marketed by Hostess. Sno Balls are usually pink; however, they are also available in chocolate, lemon, white, green, blue and other colors, depending on the holiday.

Hostess Fruit Pie
made with fruit filling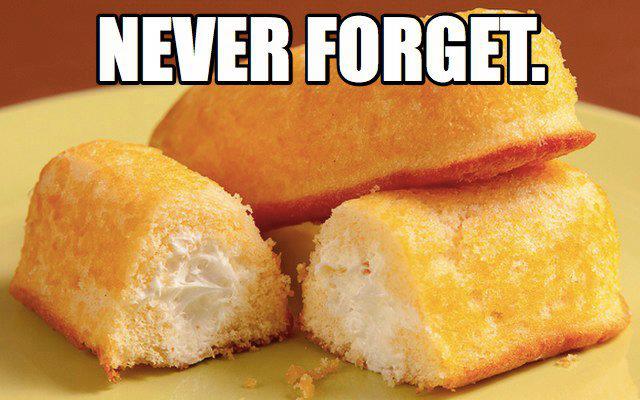 Twinkies
Twinkies were invented in Schiller Park, Illinois in 1930 by James Alexander Dewar, a baker for the Continental Baking Company. Realizing that several machines used to make cream-filled strawberry shortcake sat idle when strawberries were out of season, Dewar conceived a snack cake filled with banana cream, which he dubbed the Twinkie. He said he came up with the name when he saw a billboard in St. Louis for "Twinkle Toe Shoes". During World War II, bananas were rationed and the company was forced to switch to vanilla cream. Twinkie the Kid is the mascot for Twinkies, Hostess's golden, cream-filled snack cakes. You can still buy them on Amazon for now

Ding Dongs
A Ding Dong is a chocolate cake that is sold by Hostess Brands. It is round with a flat top and bottom, about three inches in diameter and a little more than an inch high, similar in shape to a hockey puck. A white creamy filling is injected into the center, and a thin coating of "chocolate" glaze covers the entire cake. The cake was originally wrapped in a square of thick aluminium foil, enabling it to be carried in lunches without melting the chocolate glaze.

Ho Ho's
Ho Hos are cylindrical, frosted, cream-filled cakes that are made by the Hostess company and are distributed in the United States. These cream filled chocolate cakes have a pinwheel design based on the Swiss Roll. They are similar to Yodels by Drake's and Swiss Rolls by Little Debbies

Wonder Bread – the iconic bread
Sweet Snacks
Twinkies
CupCakes
Ding Dongs
Ho Hos
Sno Balls
Donettes
Devil Dogs – Drake's
Funny Bones – Drake's
Ring Dings – Drake's
CoffeeCakes – Drake's
Blueberry Muffins – Drake's
Yodels – Drake's
Breads
Wonder
Nature's Pride
Merita
Home Pride
Beefsteak
Butternut
Millbrook
Eddy's
J.J. Nissen
Sweetheart
Cotton's Holsum
Bread du Jour
Rest in Peace #RIP #TwinkieTheKid